Miami Beach is a top resort destination that is famous for its sandy beaches, swaying palm trees, and exciting nightlife. Then there are the hundreds of pastel-colored hotels and buildings with geometric designs that dot an area known as the Art Deco district. As Time Out magazine puts it, "Art Deco Miami is an architectural wonder."
The aesthetic design "originated in the 1920s," according to Britannica, and "developed into a major style in Europe and the United States in the 1930s."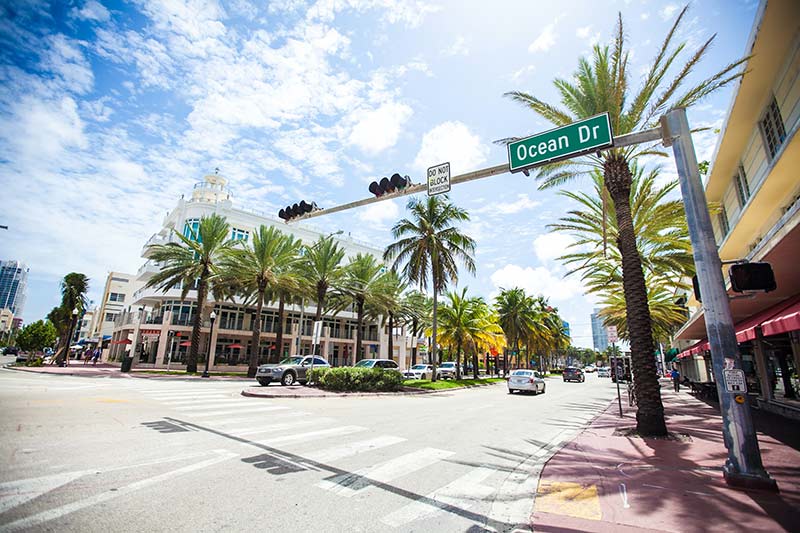 Today, Pwani ya Miami is "home to the nation's largest concentration" of Art Deco sites.  The 800 buildings—most of them built between 1920s and 1950s—are part of an officially designated Art Deco District in Miami Beach. This area  is situated "between 5th Street and 23rd Street, along Ocean Drive, Collins Avenue and Washington Avenue," according to the Greater Miami Convention & Visitors Bureau.
This stunning architectural culture is celebrated every year in January, during Art Deco Weekend, a festival of walking tours, panel discussions and other fun activities. The annual event was created  46 years ago by the Miami Design Preservation League "to showcase the beautiful Art Deco buildings of South Beach," says artdecoweekend.com.
Best Tours That Take You to Miami's Iconic Art Deco Areas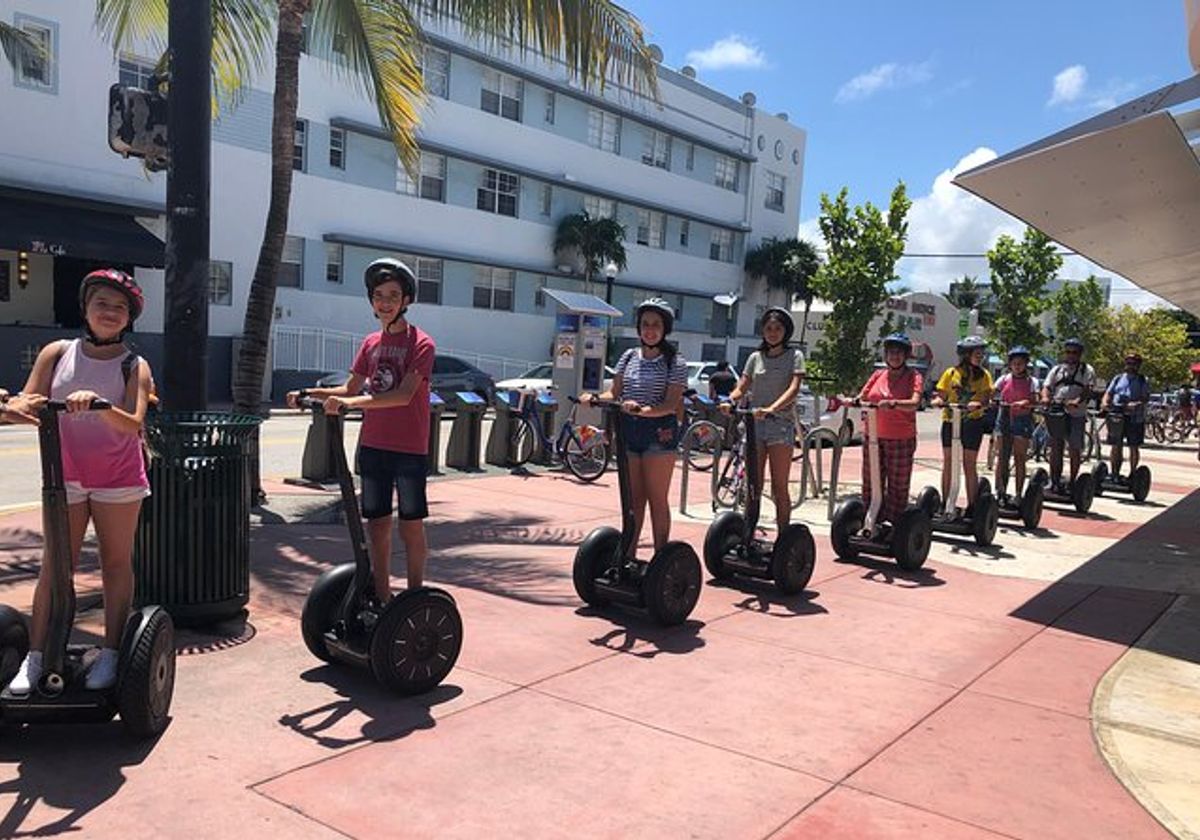 First you have to get to Miami, and that's easy. Fly into Miami International Airport from points all over the U.S. The airport serves about 150 worldwide destinations. And if you're on the Eastern Seaboard, driving is always an option as well, one that doesn't take too long.
When you arrive, take the South Beach Segway Tour, a fun way to check out South Beach's iconic Art Deco buildings. You'll don a helmet and get on a Segway to cruise down Ocean Drive and Collins Avenue to take in all the sights, including Miami Beach's Art Deco buildings, parks, and beaches. Your local guide will talk about the history and culture of the area so you can become immersed in all things Art Deco. You'll also stop at Villa Casa Casuarina, which was Gianni Versace's former home.
Speed along Miami's iconic South Beach neighborhood on the Thriller Speedboat Adventure, a 45-minute speed boat ride with a live tour guide. You'll be in a one-of-a-kind speedboat exploring Miami from the water. It's a wonderful chance to see the city's skyline, spectacular homes at Star Island and Fisher Island as well as the South Beach neighborhood.
For a more standard approach to seeing the city, take the Big Bus – Classic Tour. Learn about the top sites of the city while your guide narrates throughout the ride. You'll hop on and off the open-top bus at more than 20 stops. Visit some of Miami's trendiest neighborhoods including South Beach, the Art Deco District, Little Havana, and Downtown Miami.
Get Local When in Miami Beach
When in Miami do as the locals do and check out Lincoln Road Mall. The mall is just blocks from the beach and features top-notch outdoor shopping, fine dining, and entertainment. "This mile long, pedestrian-only promenade boasts a happening street scene with throngs of local and out-of-town visitors, excellent shopping, and terrific dining options," says Lincoln Road Mall.
Miami Beach is filled with landmarks, starting with the legendary Fontainebleau Miami Beach hotel, "one of the most historically and architecturally significant hotels on Miami Beach," according to fontainebleau.com. The hotel opened in 1954 and was the largest hotel in the area. It exuded luxury from the start and featured a 17,000-square-foot lobby. Today it is even more luxurious after a $1billion renovation that was completed in 2008.

Discover a boutique hotel that is very Art Deco at Beacon South Beach. From the outside to the inside rooms, the hotel features classic Art Deco décor. The colors pop and invite you to take a step back in time. The hotel makes for the perfect romantic hideaway. You're near South Beach's top shopping, restaurants, and nightlife, so it's where you want to be, at the center of it all.
For fine Mediterranean food, indulge at Byblos Miami. "The restaurant's mission is to revive authentic Levantine cuisine using modern techniques—expect flavorsome meals, served family-style—and the same ethos guides the cocktail menu," says TimeOut Miami. From Middle Eastern fried chicken to delicious daily catch of the day, the restaurant is low key (for Miami!) but it's where the chic crowd loves to dine.
Take a stroll through South Beach's Lummus Park, the perfect spot for people watching. It's close to Ocean Drive and that area's bars, restaurants, and Art Deco buildings. "This is the beach and park area that fulfills all of South Beach's stereotypes," says U.S. News & World Report, referring to its buff sunbathers, supermodels, and celebrities.
Miami's Art Deco District is the perfect place to walk around and indulge in all the stores and storied buildings. Photo ops abound here, plus you are right near the beautiful sandy beaches of Miami. It's the perfect combination for a vacation.