With its towering skyscrapers and historic high rises, New York City's famous skyline naturally draws the eye upward. But what about what lies beneath the busy, bustling streets of the city that never sleeps?
In addition to the 665 miles of active subway tracks running beneath the city, the concrete hides an entire world of secret tunnels and subterranean spaces. If you dare to venture where the sun doesn't shine, some of these hidden worlds are open to explore on guided tours.
Why does New York City have secret tunnels?
The thought that there could be hidden tunnels running right under your feet as you're walking through Central Park is quite thrilling. But why does New York City have so many hidden tunnels?
There are a variety of reasons. Some are old subway tunnels or stations no longer in use, some were designed for freight trains passing through the city. Others, in the case of the 12th Avenue cow tunnels, were built to bring cargo—including cattle—into the city center without disrupting traffic.
Some were never completed at the onset of World War II, while others were sealed off due to progress or changes. But they're still there, hidden beneath the surface, waiting to be discovered.
The coolest tunnels and underground places in NYC
Over the course of nearly 400 years of history, this constantly  evolving city has seen buildings and tunnels come and go, but these subterranean spaces have survived the test of time.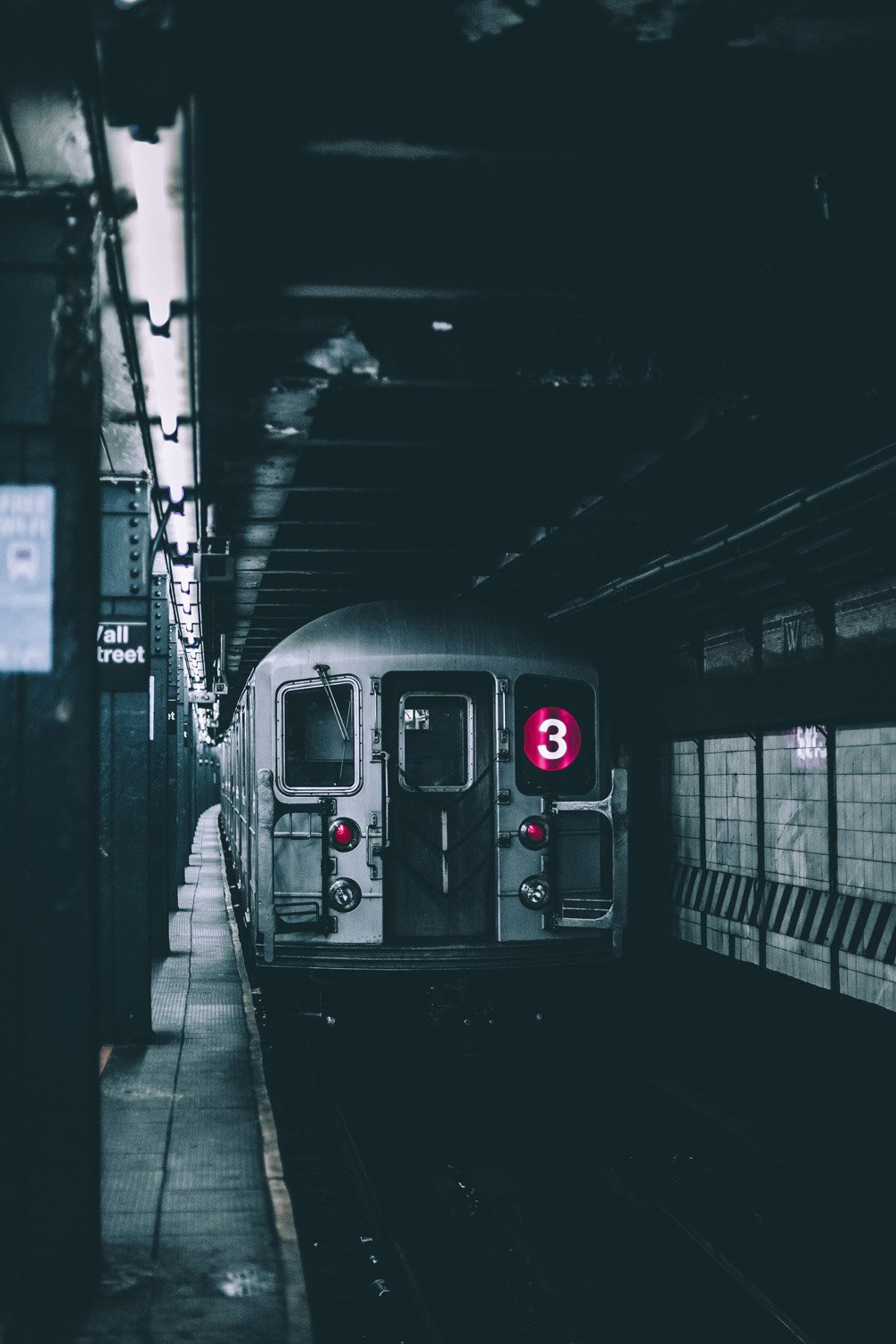 1. Basilica of St. Patrick's Old Cathedral Catacombs
Located beneath the 200-year-old Basilica of St. Patrick's Old Cathedral in SoHo, you'll find some of the only catacombs in Manhattan. Off-limits to the public except on special guided tours, these historic catacombs are the final resting place for many NYC luminaries and key figures. This guided Catacombs by Candlelight tour offers special access to the centuries-old crypts.
2. City Hall subway station
Built in 1904, the City Hall subway station once acted as the southern terminus of NYC's first subway line. It closed in 1945 due to its proximity to the larger Brooklyn Bridge station, but its spectacular arches and elegant design can still be seen on tours operated by the New York Transit Museum.
3. Worth Street subway station
This now-disused station was part of NYC's first subway system before the Brooklyn Bridge station rendered it worthless. While not one of the most popular abandoned stations, urban explorers enjoy venturing there to see the graffiti-covered tiles and mosaics.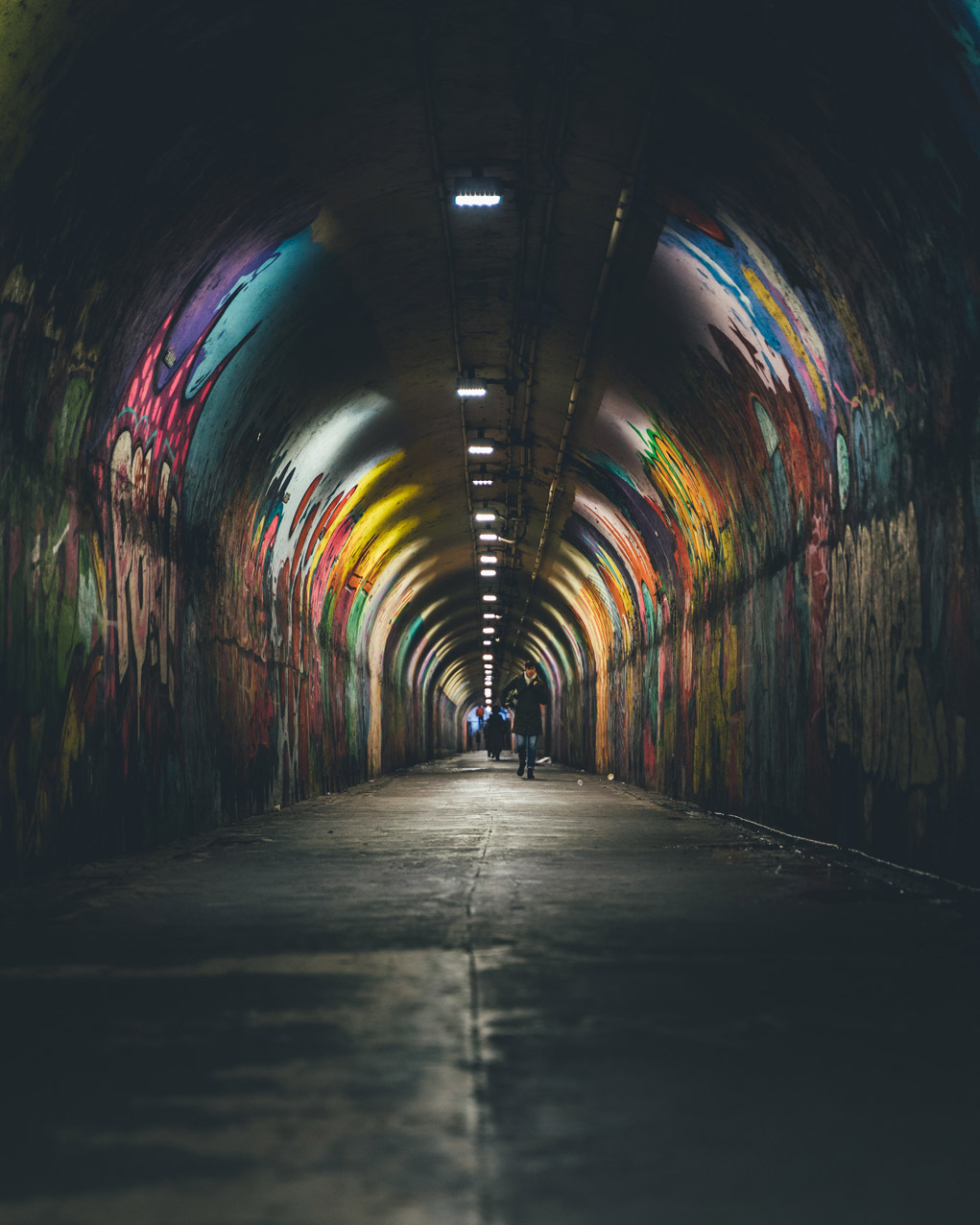 4. Freedom Tunnel
Lovers of street art flock to this abandoned freight-train tunnel under Riverside Park. After it went out of use in the 1980s, graffiti artists and others used the blank walls as a canvas, giving rise to an eclectic underground gallery.
5. Atlantic Avenue tunnel
Also known as the Cobble Hill tunnel, the half-mile Atlantic Avenue tunnel is not only the oldest subway tunnel in NYC but also the world. Running beneath Brooklyn's Atlantic Avenue, it was first built in 1844 and was sealed off in 1861. Although it's still closed, you can see part of the historic structure in the underground speakeasy Le Boudoir, which borders the tunnel.
6. Grand Central Terminal's blocked-off tunnels
Obviously, Grand Central Terminal itself is no secret. But once you dive into its history, you'll find that there are numerous disused tunnels connected to the terminal.
Some of these underground tunnels were constructed in the early 1900s as part of a project, called Terminal City, that connected the station to nearby hotels, like the Waldorf Astoria and its famous Track 61 abandoned tunnel. You can learn more about the history of Grand Central Terminal on the Official Grand Central Terminal Tour.
7. Other cool tunnels under NYC
There are scores of other intriguing hidden tunnels under NYC, including the Farley Morgan Postal Tunnel, the Myrtle Avenue Tunnel, and the McCarren Park Pool Tunnels.

How to discover secret NYC tunnels
Many of the disused subway stations and tunnels running under NYC are closed to the public for safety reasons, but  there are still ways to see them. In some cases, you can catch glimpses of disused subway tunnels or subway platforms while riding past on currently operating lines. Others, like the City Hall station, can be explored on exclusive guided tours.
See a different, darker side of NYC in its secret tunnels
By venturing underground to explore hidden tunnels and spooky catacombs, you'll experience a side of New York that few get to see. Just be sure to explore above ground too—our Walks tours celebrate the city in all its glory.