When the holiday season hits, parties are a plenty. But let's be honest: Corporate gatherings may not always be the event people look forward to during the season. A lot of that may have to do with lackluster locations. For example, who wants a party held at the office? (Shocking but true…some companies still do this!) Alternatively, area restaurants or hotels might be an upgrade depending on where you go, but neither option really seems unique. A high-seas adventure, however, automatically gives attendees something to look forward to—especially when the location is Norfolk. Not only are you guaranteed gorgeous views of the skyline and local surroundings, but when you book with City Cruises, there are numerous amenities too. Whether you opt for all-inclusive packages or customize the experience to suit your specific needs, the occasion will be an unforgettable one full of festive fun.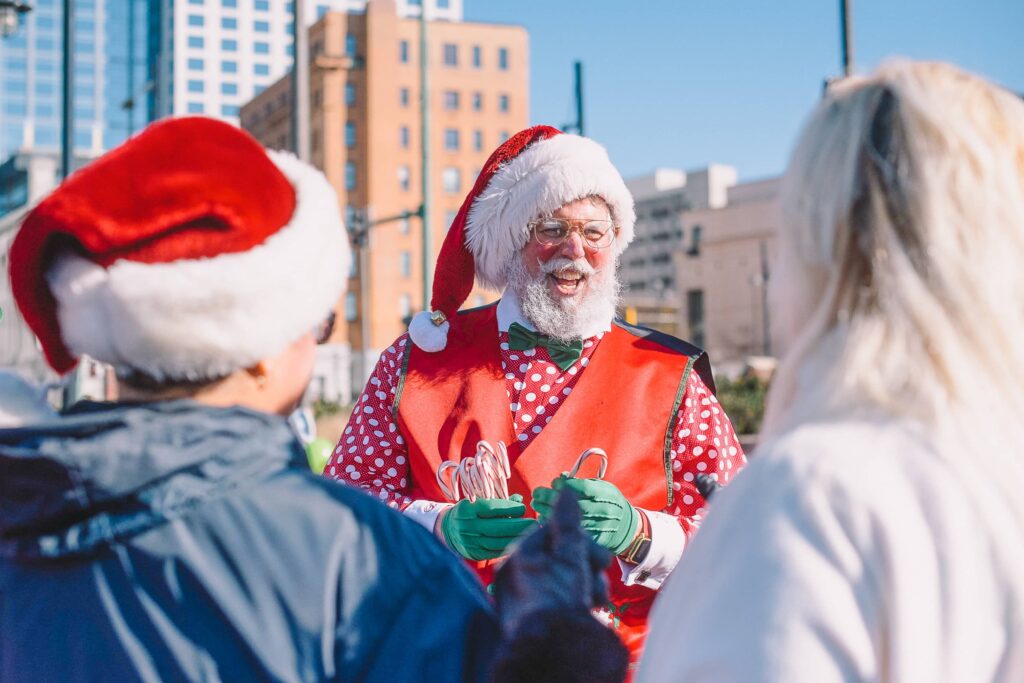 At City Cruises Norfolk, It's All About the Amenities
So you've decided your holiday party should be placed in the capable hands of City Cruises. Great news! Now, let's talk options—because there are several to choose from. For starters, we can create an event that's in line with your budget and party size, making organization easy. Not only does every holiday party come with an event manager, stewards, captain, and bartenders, but they also include tables, linens, flatware, and chairs. Coupled with top-notch hospitality, climate-controlled interiors, and open-air decks, this is a venue guests won't soon forget. Additionally, freshly prepared cuisine is featured along with a cash or hosted cocktail and wine bar; photography and entertainment are available as well.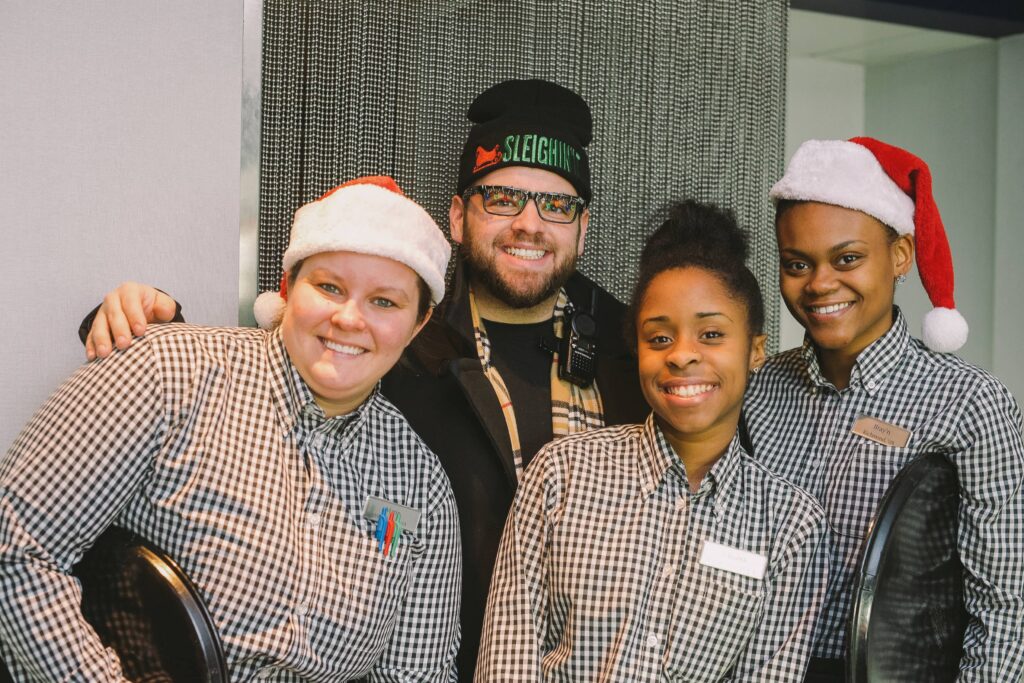 For customized packages, there are three offerings to consider: the signature lunch, the signature dinner, and private charters. The signature lunch is a two-hour cruise complete with a holiday buffet, live DJ entertainment on a spacious dance floor, and exquisite views as you travel along the Elizabeth River. With a starting price of $47.90 per person, it's an impressive deal. The signature dinner, meanwhile, moves from daytime to evening and extends the trip to two-and-a-half hours. It includes a holiday buffet and live DJ entertainment on the dance floor with starting price of $65.90—making it equally enticing. Then there are private charters where you can select either a lunch, cocktail, or dinner cruise. They include customizable dockside and cruising times and a delectable range of food menu and beverage options with a starting price from $6,500.
Norfolk Has It All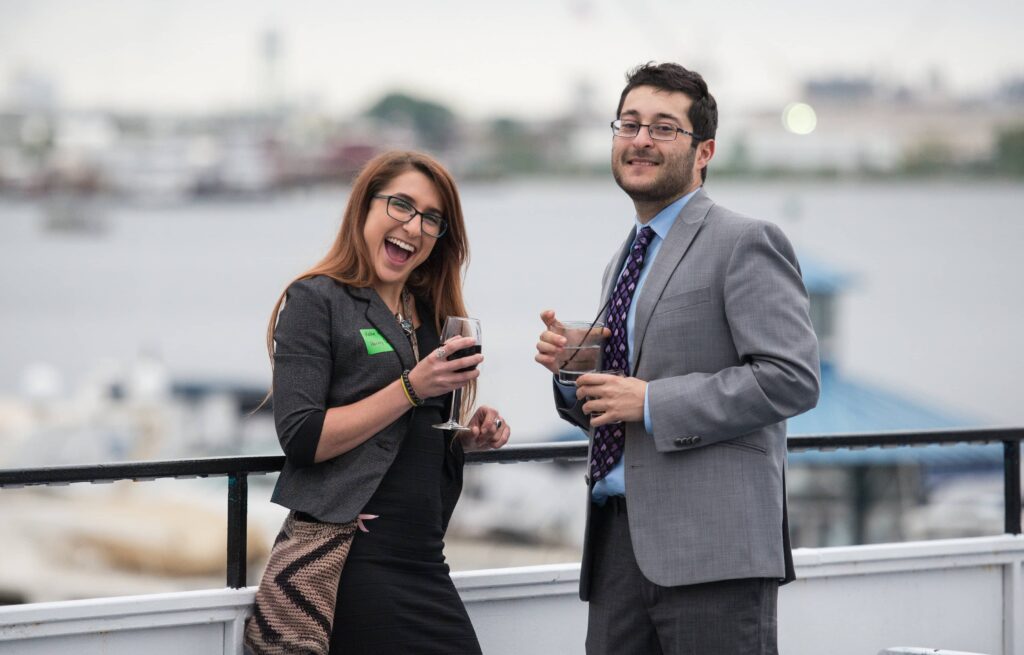 Everyone likes a party—especially when it's a special event held at a special venue. And what's more magical than a boat cruise on the Elizabeth River with majestic views? Not much, because corporate events on the water in Norfolk are unforgettable. The city, which is made up of just 66 square miles, provides visitors with seven miles of beachfront on the Chesapeake Bay; the home of the world's largest naval base; the USS Wisconsin battleship; a spectacular skyline; and landmarks such as the Navy's Atlantic Fleet and local architecture. Add to that a host of amenities from City Cruises—including chef-prepared menu options, full bar service, and all-inclusive packages you can customize to accommodate your budget and party size—and your gathering will definitely garner gratitude from your guests.
Vessels That Impress as a Floating Venue for Any Corporate Holiday Party
With two beautiful vessels in the Norfolk City Fleet, the issue isn't if you'll book a boat—it'll be which one, depending on capacity and preferences. Let's start with the Freedom Elite (capacity 80), a high-end private yacht that features complete customization with its open-air lounge deck. On the first deck, you'll find a spacious dining room complete with a bar and dance floor; on the second there's a bar with a lounge deck offering access to a partially concealed open-air observation area. Next is the Spirit (capacity up to 400), a three-level craft with two climate-controlled, interior dining decks and three exterior observation decks. This boat's main deck, the Potomac, is ideal for meals and events. Then there's the Delaware deck which features a large dining room with a bar and dance floor. Additionally, the most picturesque views of Norfolk can be viewed topside on the Spirit's roof deck.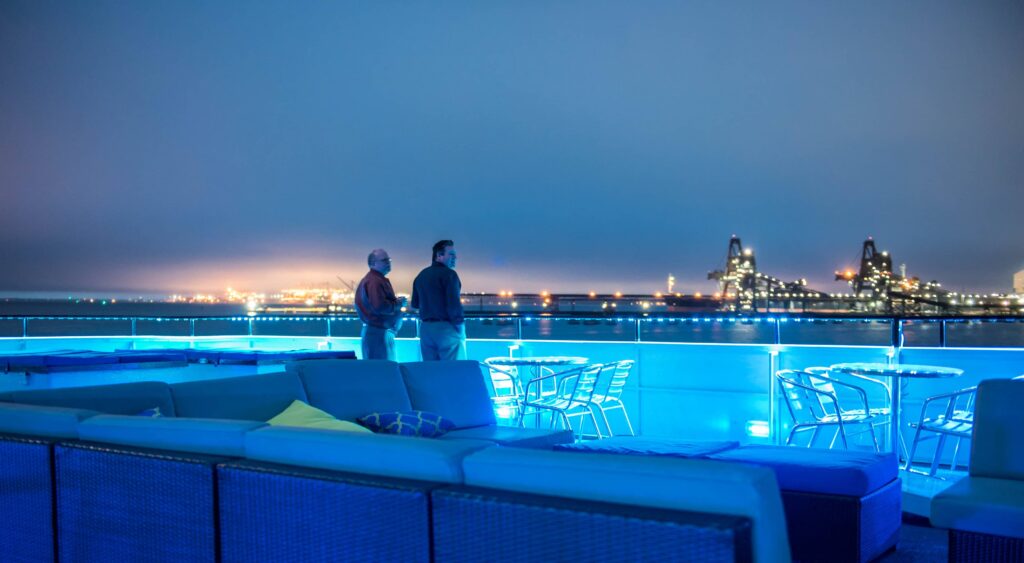 Norfolk is a beautiful place to visit, and if you're lucky enough to work there, it's also an attractive destination for a corporate holiday party. Equally exhilarating is the Elizabeth River where the city views are a stunning sight to see; so it seems only logical that combining the two will be a perfect outcome. When you host a holiday gathering on the high seas with City Cruises you give your guests an elegant and fun experience in an exceptional venue. With all of the amenities provided, you also offer them proof that fostering a team environment and demonstrating how much you value their efforts is top of mind. Because when you level up the typical holiday party at the office, it's a sign that you put a lot of thought into making the event memorable—and one you want them to enjoy. Contact City Cruises and fill out this form today to start planning a corporate holiday party to remember!