Whether you're approaching a milestone birthday or just another turn around the sun, Boston is the perfect city to have a great time on your big day in a memorable way.
Beantown has so many fun birthday party venues, for everything from a private party with family and friends to a day out cruising on the water, enjoying views of historic Boston Harbor or even whale-watching.
We've rounded up some unique Boston birthday ideas to ensure that you'll have an extra-fun time on your special day, whether you're spending it out with family and friends or celebrating with a day of pampering all to yourself.
What are the best birthday ideas in Boston for adults?
1. Treat yourself to a day of shopping at Downtown Crossing
With a wide array of attractive boutiques, Downtown Crossing is a wonderful spot for those who love to shop until they drop. What better way to treat yourself on your birthday than to indulge a little retail therapy in one of Boston's most enjoyable shopping areas?
2. Hop on a cruise to explore the history of Boston
History buffs will have a blast on the hour-long guided Historic Harbor Cruise, taking in stunning views of Boston Harbor and the Harbor Islands while learning about local lore associated with the Revolutionary War, the USS Constitution (aka Old Ironside), the Bunker Hill Monument, and the miraculous transformation of the waterway into one of the most pristine in the United States.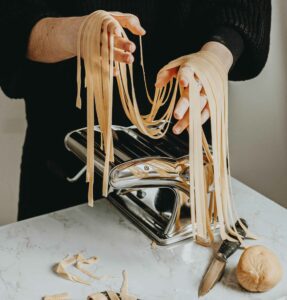 3. Take an Italian cooking class
Spend your birthday in Boston brushing up on your cooking skills, and you'll be able to make something extra special on the occasion next year.
The excellent chefs at La Scuola di Eataly Boston host a diverse range of Italian cooking classes, where you can learn how to make everything from classic Italian desserts, like tiramisu, to fresh pasta from scratch in a fun environment.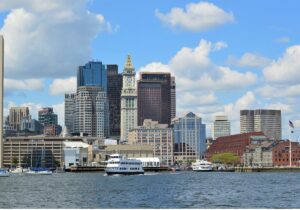 4. Indulge in a premier dining cruise around Boston Harbor
Spend an afternoon or evening out on the water in Boston Harbor.
Our two-hour Premier Lunch Cruise is the perfect opportunity to celebrate your birthday with friends and family alike. Along the way you'll take in stunning views of the downtown Boston skyline while enjoying a leisurely lunch out on the water.
If you're in the mood to host a fun birthday dinner out on the water, our Premier Dinner Cruise on Odyssey is just the ticket. On this two- or three-hour cruise, you'll savor a delicious three-course meal (complete with table service) while you admire breathtaking views of Boston's skyline and pass by important landmarks, such as the historic USS Constitution warship,
the Zakim Bunker Hill Memorial Bridge, and Boston's Seaport District.
5. Throw some darts at Flight Club
Why not spend your birthday engaging in a little friendly competition with your friends over at Flight Club Darts? Try your hand at hitting the bullseye in your own private seating area with a signature cocktail in hand, concocted with ingredients like ancho-chile liqueur, cocoa bitters and curried coconut cream. (And if you get peckish, the food menu is full of crowd-pleasers, like mini poke tacos and a number of different sliders.)
Looking to throw a bash with a large group? This is your place. Customizable packages (accommodating up to 300 people!) are a Flight Club specialty, and you can expect the full treatment, complete with a private bar and several private seating areas at your disposal, as is the Harbor Room event space, should you decide to go all out.
6. Let it all go in a zero-gravity flotation pod
Who says you have to throw a big bash on your big day? How about spending your birthday letting it all go via a relaxing 75-minute sensory deprivation experience at Float, one of Metro Boston's largest float centers?
Make a day of it and top it off with a few hours of pampering treatments at one of Boston's fabulous spas, such as the Spa at Mandarin Oriental, Boston or the G20 Spa + Salon, which offers fabulous Yan-Ka facials and a dry salt therapy that will have you feeling rejuvenated as the march of time rolls on.
What are the best ideas for children's birthday parties in Boston?
There are a lot of excellent birthday party venues for children in Boston, and most of them suit grownups, too. So much fun to be had for everyone!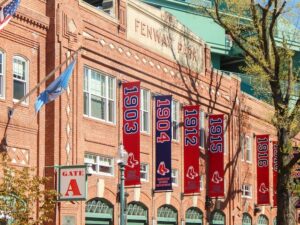 1. Have a picnic with the Red Sox at Fenway Park
Play ball! A fun birthday party idea for lovers of baseball young and old is to head out to Fenway Park for a BBQ picnic with Red Sox players.
Chow down on some seriously delicious BBQ while enjoying live entertainment on the park's famous outfield, topped off with a live auction and a 55-minute autograph session with some Red Sox ballplayers.
2. Take a whale-watching cruise
The New England Aquarium Whale Watch Cruise through the Stellwagen Bank Marine Sanctuary is a terrific way for nature and adventure lovers to celebrate a birthday.
The sanctuary is a haven for a diverse array of sea life, and you can expect to see everything from dolphins and sea birds to many large species of whales, including minkes, finbacks, humpbacks, and even the seriously endangered right whales. Along the way, New England Aquarium naturalists will teach you all about these fascinating creatures and answer any questions you might have.

3. Spend the day brushing up on your climbing skills
Sporty types who enjoy a good challenge should head over to the Boston Bouldering Project, where a wide array of climbing walls wait to be conquered.
4. Rent a small watercraft and get out on the water
What could be more perfect for lovers of the great outdoors than a birthday spent exploring the Charles River by paddleboard, kayak, or canoe? Bonus: You'll also take in some fabulous views of the Boston skyline.