We all know that if the kids are happy then so are their parents, so I hope you find the below guide useful to keep the youngsters entertained!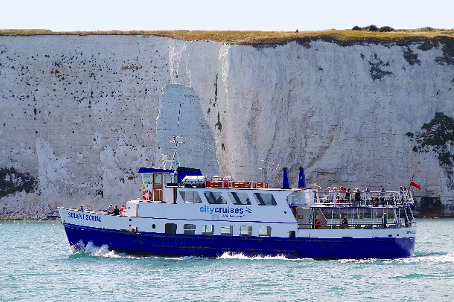 Pelayaran Bandar
City Cruises offers a variety of boat trips starting from 9.15am and going on into the evening. These run seven days a week. This is a great educational opportunity to learn about Poole Harbour and The Jurassic Coast from our Captain's onboard commentary. Taking a trip to Swanage, the children can visit the beautiful sandy beach with sheltered waters or visit the mini funfair located just off the promenade. A typical Victorian seaside town, Swanage is very much geared up to entertain the children. There is also the opportunity to travel to Corfe on a Victorian steam train or a Heritage Diesel Train. Run by volunteers, Swanage Railway is a 'must do' when you visit the area. A boat/train combination ticket can be bought at the City Cruises kiosks or online.
Daytime: Harbour & Islands Cruise, Jurassic Coast Cruise, Poole to Swanage & Swanage to Poole Sightseeing tours, Old Harry Rocks, Sea Train Adventure.
Evening: Harbour Lights Cruise, Bird Watching Cruise, Wareham in the evening, Fish and Chip Cruise, Fireworks Cruise
Owned by the Natural Trust and partly managed by Dorset Wildlife Trust, Brownsea Island is well known for its wildlife such as rare red squirrels, and a wide variety of birds including dunlin, kingfishers, common and sandwich terns, and oystercatchers. The island can be accessed by boat from Poole Quay and is the largest island in Poole Harbour. The Island is one and a half miles long and three-quarters of a mile wide and makes for a lovely stroll through the nature trails ending up with refreshments in the café by the Brownsea port. The children love it as there are plenty of woodland trails and play parks and lots to see.
Pulau Brownsea juga merupakan rumah kepada kem Pengakap yang pertama kali diperkenalkan oleh Lord Baden-Powell pada tahun 1907 dan berterusan hari ini.
Poole Cockle Trail Self-Guided Walk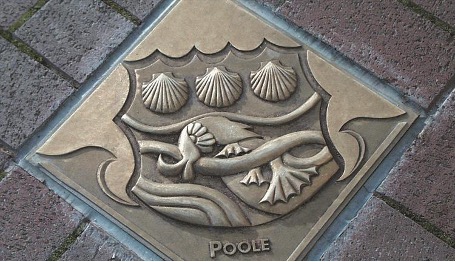 Starting at Poole Museum, take an hour and a half walk around the old town in Poole following the brass plaques in the pavement to retrace Poole's rich historical heritage, as well as learning about present-day landmarks. These clues in the pavement offer an opportunity for children to test their puzzle skills! A leaflet can be picked up at the museum or downloaded on the Poole tourism website.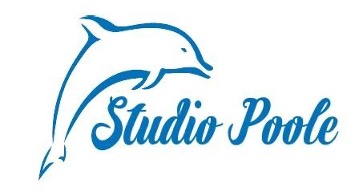 Studio Poole
Poole is probably most famous for making bright and cheerful pottery throughout the later part of the 1800s and throughout the 1900s. The factory in Poole no longer exists (now in production in Stoke on Trent) but Studio Poole opened in 2018 to keep the memory and legacy of Poole Pottery in Poole. The studio is a one-stop shop for Poole Pottery where you can buy discontinued tableware, vintage collectibles, and a whole host of other gift ideas. They still have an in-house studio that produces quality, handmade tribute reproductions of discontinued Poole Pottery ranges. And for those budding artists, you can paint your own ceramic masterpiece from a wide selection of bisque animals and fantasy creatures.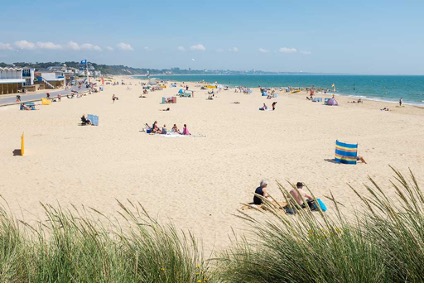 Sandbanks
Naturally beautiful, with its golden sands and clear waters, Sandbanks has held the highly coveted international Blue Flag for the past 30 years. There are miles and miles of stunning beaches for the children to enjoy and at Sandbanks itself, watersport equipment can be hired or there is an outdoor play area. Easily accessible by buses from Poole or Bournemouth. Car parking is available but does fill up very early on in the summer and is a bit pricey!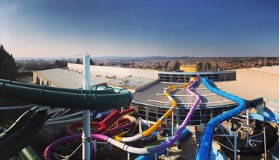 Percikan
Just a 10-minute drive from Poole centre or easily accessible by bus, Splashdown waterpark at Tower Park is always a family favourite for the kids. With 13 thrilling inside and outside rides and 3 under 5's splash pools, it is guaranteed fun! Also located at Tower Park are Hollywood Bowl, Cineworld, Buzz Bingo and a host of restaurants.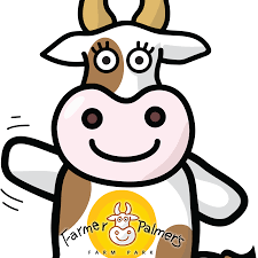 Palmers Petani
Perfect for youngsters, Farmer Palmers is a 15-minute drive from Poole and can also be easily accessible by bus from Poole bus station. There is a host of animals to see and learn about, Farmer Palmer's has an indoor soft play area, a dinosaur trail, tractor rides, pedal tractors & go-karts, a sand & water play area, an outdoor play area, a wendy house, bouncy castles and much more. A full day's entertainment!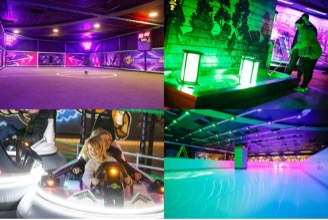 Flipout
An exciting new attraction is due to open in Spring 2023 and is located in The Dolphin Centre in the centre of Poole. Flipout is designed for adults and children offering seven new attractions including E-karting, interactive football, laser tag, bumper cars, a roller rink, a cannon blast arena, and a soft play area.
Things to do in Poole and Surrounding Areas
Whether you are here for a day, a week or a fortnight, there is always something to see, do and enjoy.