Los Angeles is home to many famous mothers. From Kris Kardashian to Angelina Jolie, several high-profile headline-makers, and celebrities double as doting mamas. While these women most likely get the VIP treatment every day, our moms (for the most part) only get 24 hours dedicated exclusively to them. So that's why it's important to make the most of the time at hand. Because all mothers (famous or not) deserve a superstar experience, we have a few ideas on how to make it happen even without the help of Hollywood movie-making magic, and thankfully, with way less drama than reality TV.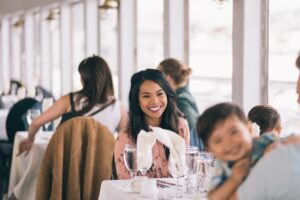 Get Her Ready for a Close Up
Some moms aren't big on tooting their own horns because being in the spotlight isn't something they seek. But that doesn't mean we shouldn't put our full focus on them to show our appreciation by making this one-day extra special for them. When you begin Mother's Day with a brunch cruise in Marina del Rey, for once mom doesn't have to guide the ship—she can let the captain and crew take care of her instead! For two hours, she'll enjoy a decadent, chef-inspired buffet brunch, complete with freshly prepared entrees, salads, and desserts accompanied by free-flowing Champagne, classic cocktails (including mimosas!), sparkling cider, and wine while she basks in the beauty of the city skyline and takes in some favorite local landmarks. Live entertainment provides the soundtrack to the big event throughout the experience.
Take a Hike
What's one thing all moms we know could use more of every day? How about a break between all they do for some downtime and some peace? One way to attain this—while also taking in some beautiful sights—is by enjoying a hike in the great outdoors which is a popular activity for celeb moms as well. We're looking at you, best buds Reese Witherspoon and Laura Dern. The bonus is that Los Angeles has some pretty terrific locales to get you going. Whether it's the Charlie Turner Trail to Mount Hollywood (Griffith Park) or the Sara Wan Trailhead at Corral Canyon (Malibu), a trek outside offers exquisite vistas, a great form of exercise, and an ideal way to spend quality time together.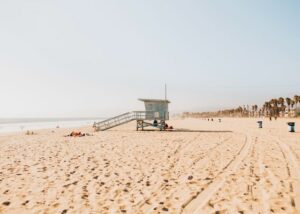 Beach Please…
If mom can't get away to a tropical island right now for a well-deserved vacation, a trip to the beach might be the next best thing. A day amid sun, surf, and ocean breezes will put every mom at ease, and the City of Angels has several heavenly spots for an afternoon of relaxation and fun. From Carbon Beach (Billionaire's Beach) and Paradise Cove Beach to Santa Monica State Beach and Laguna Beach, there's a range of beautiful locations to check out depending on mom's preference, and unlike those famous mothers hanging out in Ibiza, your mama won't be hounded by the paparazzi while getting her glow on.
Serenity Now
When you think about what a mom wants (aside from some rest and the peace we mentioned above), we believe pampering is high on her list—and beyond fitting. That might mean a deep tissue massage, a fabulous mani/pedi, a revitalizing facial, or all of the above. Because LA is home to Hollywood and a galaxy of stars, spas are plenty to keep them shining their brightest, and every mom in the area should experience the same treatment on her special day. Options run the gamut from the Hotel Bel-Air Spa to the Spa at the Four Seasons Westlake Village, where amenities and service menus provide rejuvenation from head to toe—and everywhere in between. Celeb moms may indulge in much of this extravagance daily, but on this day, your mom will get all the attention she needs to make her feel like everyone's number one.

End the Day in a Perfect Way
After hours of fun and festivities, making the most of a day devoted to mom should end on a high note, and what elevates the spirit more than a feast for all the senses? That's what Mother's Day Dinner Cruises in Newport Beach delivers. This cruise is a two-and-a-half-hour experience of enjoyment showcasing spectacular views of the harbor area and local landmarks on the open water, and features a tantalizing chef-inspired, plated dinner with freshly prepared entrees, salads, and desserts. Live entertainment is on the menu (dancing optional), and an impressive selection of Champagne, classic cocktails, and wine (terrific for toasting). It's a meaningful way to show your mom how much you care with lasting memories you'll treasure long after the boat docks and the day is done.