As you may have noticed in your travels, lots of city buildings and streets all over the world are now graced with visually stunning art murals.  
One such colorful example is the capital of California. In recent years, Sacramento has become a top city for magnificent street art and murals, thanks in part to Wide Open Walls, a group whose mission is to promote and celebrate public art in the city. Since 2016, the group has created more than 80 permanent works during their festivals as gifts to the region as well as 250 temporary works that have been presented at various art and culture events.
Most of the murals in Sacramento are in Midtown, Downtown, and Old North Sacramento. Wide Open Walls has also produced the Street Art Concert (for a sold-out crowd of over 4,000), dozens of popup gallery shows, movie premiers, artist meet-and-greets, VIP experiences, and plenty of neighborhood events. So, next time you're in town — or if you're planning a visit — don't forget to check out some of the incredible street art Sacramento has to offer. Not sure where to start? Don't worry: We've got you covered. Here's a short list of where to see some of the most dazzling street murals in Sacramento.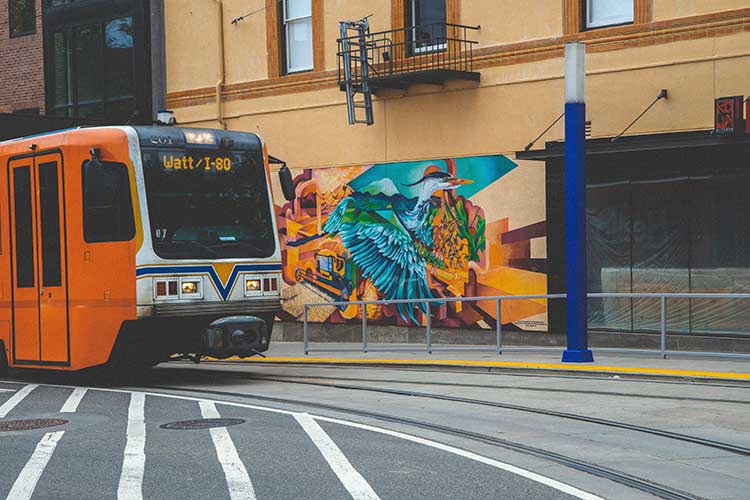 Intertwining Snakes – This photorealistic mural by artist John Pugh depicts a California King Snake named Everett and Lois, a California Mountain Kingsnake. Find it in the alley next to Church of Scientology of Sacramento, at 1007 6th Street.
Lady Bird Mural – If you haven't seen Lady Bird, you should stream it immediately — it's a great film! Maren Conrad's ode to the main character at the Avis Rental at (901 16th Street) features a profile of Saoirse Ronan with a bold pop of red color and gothic script.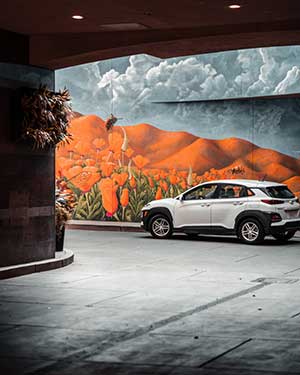 Sleeping Tiger Mural – By Nosego, this mural is located at 1730 L St, and depicts a content, sleeping tiger. Not a bad place to park your car!
Lady Gaga Mural – Painted by Christina Angelina, a renowned graffiti artist from Los Angeles, this towering mural of one of the most famous musical artists in the country is located at 1120 7th Street (Golden 1 Center).
Psychedelic Colors – Located at the elevator next to Estrella Patisserie in DOCO, Kristin Farr's Psychedelic Colors is a unique, colorblocked starburst that's perfect for snapping some pics with.
MLK Mural – At 1419 18th Street is the MLK Mural by JM Knudsen, which imagines Dr. Martin Luther King, Jr. as an astronaut. (Knudsen, a Seattle native, has almost a whopping 40 murals in Sacramento alone.)
Goddess of Sacramento – You can find Goddess of Sacramento at the Insomnia Cookies at DOCO. Charmaine Olivia also has plenty of original works for sale on her site.
Happy Dog – This mural by Megan Flaherty depicts — you guessed it — a happy dog. Find it on the side wall of 730 I Street for a pick-me-up as you wander through the city streets.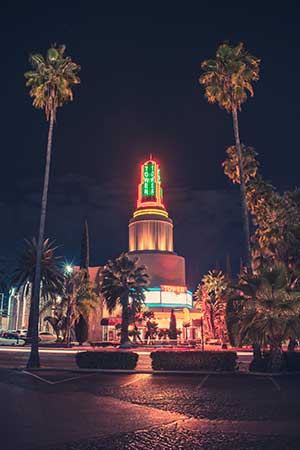 Mother and Child – Painted by Raphael Delgado, this massive piece of artwork is located on the side of DOCO, at 6th and L Streets. Delgado is known for his geometric style and his work is featured all across the city.
Eagle and Snake Mural – Another work by local artist Raphael Delgado, this large mural is located in the parking lot next to 619 12th Street. It features his classic geometric style and flashy pops of color.
Essential Heroes Mural – Showcasing the real heroes of the pandemic in America, this mural by Madelyne Joan Templeton depicts healthcare workers wearing masks at work. Check it out at the parking lot of KOLAS Sacramento on 1215 G Street.
Beets and Tomatoes Mural – Sacramento native Anthony Padilla painted this mural at 1425 C Street, depicting a triumphant hand grasping a bushel of beets. It was originally commissioned on the wall of a building designated to be a space for local food entrepreneurs to launch their own small businesses.
Bulldog Mural – At 1211 R Street lives this massive bulldog — mural, that is. Painted by Patrick "Kane" McGregor, the neon accents really go well with the puppy dog eyes.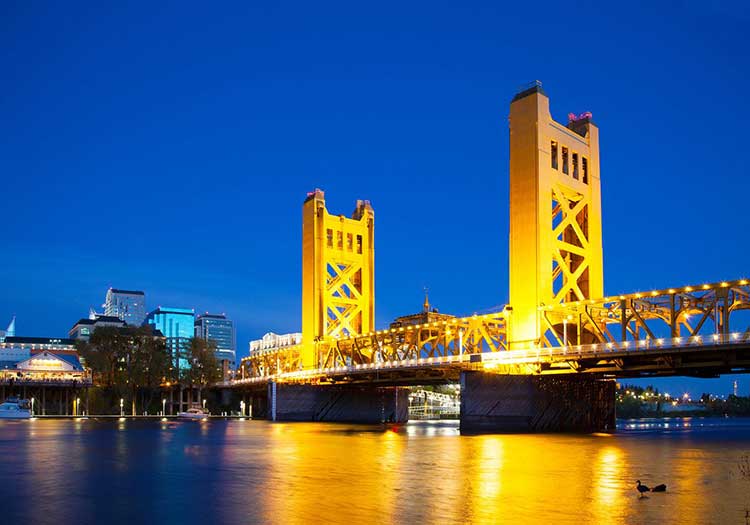 After spending an afternoon admiring the city's vibrant outdoor art scene, visitors to Sacramento may want to kick back on the Rock the Yacht cruise, where you'll head out on the water, sip on drinks from the bar, and take in the fresh river breezes as you cruise under the Tower Bridge and past Sacramento city lights. Or opt for the Sips & Sights Cruise — no matter the occasion, this is sure to create an unforgettable day. You'll embark on a cocktail cruise along the Sacramento River and sip the day away with friends and family of all ages as you soak in the Sacramento skyline views.