A great boss takes care of their employees, both inside and outside the office. Even in the lively and exciting state of California, in a city like Sacramento, work can often feel overwhelming. Which means even the most dedicated employees may experience burnout. That's why great places to work recognize and reward excellent work. It is crucial for maintaining a happy and productive culture with an inspired and dedicated workforce, and what better way to do that than by throwing a fun and memorable corporate holiday party? Sacramento offers a ton of opportunities for team building, camaraderie, and activities that will for sure make your employees feel appreciated, valued, committed, and at home while at the office.
Sacramento Has Party Spirit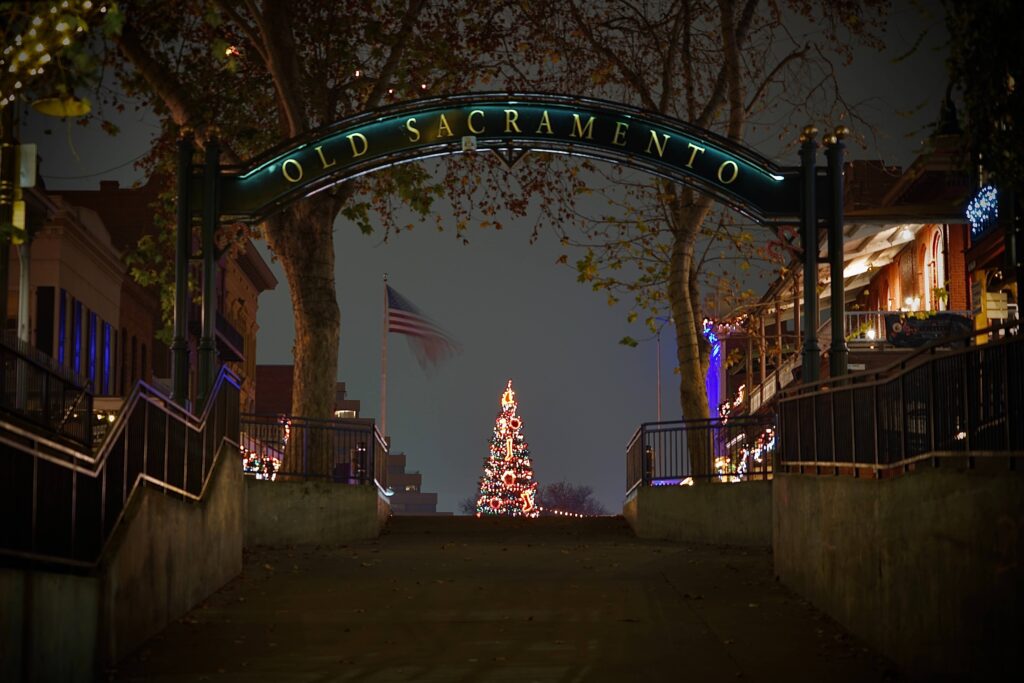 Sac-town knows how to have a good time. The city offers a wide array of entertainment options, nightlife, fun things to do, and any other buzzwords of the sort. While Sacramento residents are well aware of everything the city has to offer from arts, food, museums, and attractions, companies can still struggle to put together and plan a corporate holiday event. After all, with so many options, you don't want your employees counting down the seconds until your party is over, waiting to leave your lackluster event to go experience the fun that Sacramento has to offer. Instead, take advantage of it to show them that you genuinely care about their happiness and well-being! Lucky for you, planning a memorable holiday party has never been easier, and you can even take it to the next level – sea level!
Sacramento Corporate Holiday Party on the River
You know what they say, the holiday season is for ice skating, sleighs, and river cruises! Just imagine hosting your corporate holiday party on a boat or a yacht, cruising along the Sacramento River, and knowing that you knocked this year's celebration out of the park. This unique experience will make your event an unforgettable adventure and set the stage for your company's culture. Instead of the typical banquet hall or restaurant, your employees will be thrilled to set sail on a beautiful vessel for a holiday celebration they won't soon forget. If you're not sure where to start, don't worry, that's where we come in. We've got you covered with some of the best options for corporate holiday party venues in Sacramento.
Sacramento River Views and Venues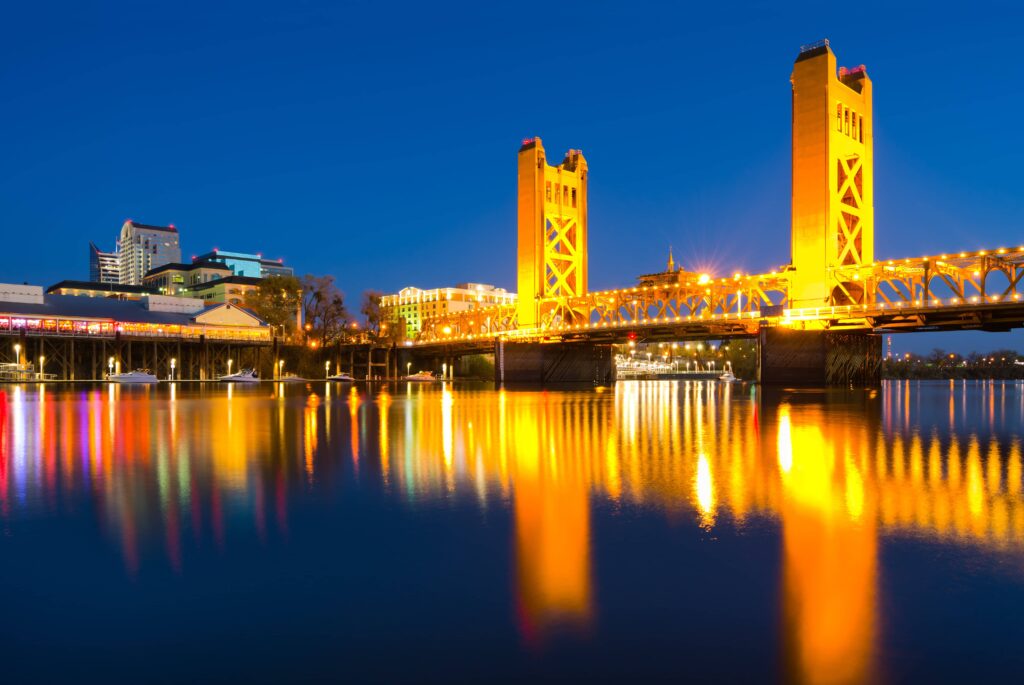 City Cruises offers a memorable corporate holiday party venue, providing breathtaking views of the skyline, landmarks, and sights along the Sacramento River. The boats come equipped with climate-controlled interiors, open-air decks, and all-inclusive packages that can be tailored to fit your budget and party size. You and your guests will enjoy a chef-prepared menu, full bar service, and the chance to take in iconic Sacramento attractions from a whole new perspective. With sights like the Tower Bridge, Delta King, Air Force Docks, and the California State Capitol, your celebration will be one your employees will look back on for years to come.
Corporate Holiday Events on the Water in Sacramento
The elegance and charm of a yacht make it the perfect venue for mingling, entertaining, and celebrating. Entertaining clients or celebrating milestones (such as landing a big deal or an anniversary) on the water in a luxurious vessel is a surefire way to stand out from the competition. Companies have even utilized City Cruises' yachts for other corporate events such as product launches, partner events, and even team building. Cruising past iconic Sacramento landmarks while enjoying drinks and a delicious gourmet meal will create lasting memories for everyone involved. And City Cruises takes care of all the small details, leaving you to enjoy the fun, kick back and relax to make the most of your event along the Sacramento River.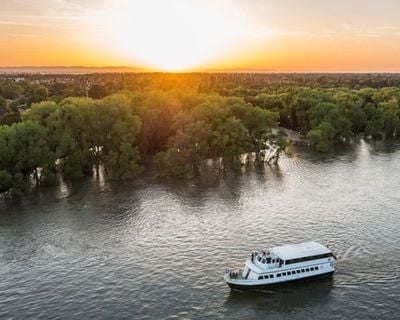 Celebrate Any Occasion with City Cruises
Don't limit yourself to just holiday parties, any special occasion will be elevated by celebrating it on the water. From birthday parties, reunions, and weddings – even wedding-related events such as bachelor and bachelorette parties, bridal showers, and engagement parties, will leave guests wowed. Hosting your next event on a boat will create an unforgettable experience for everyone.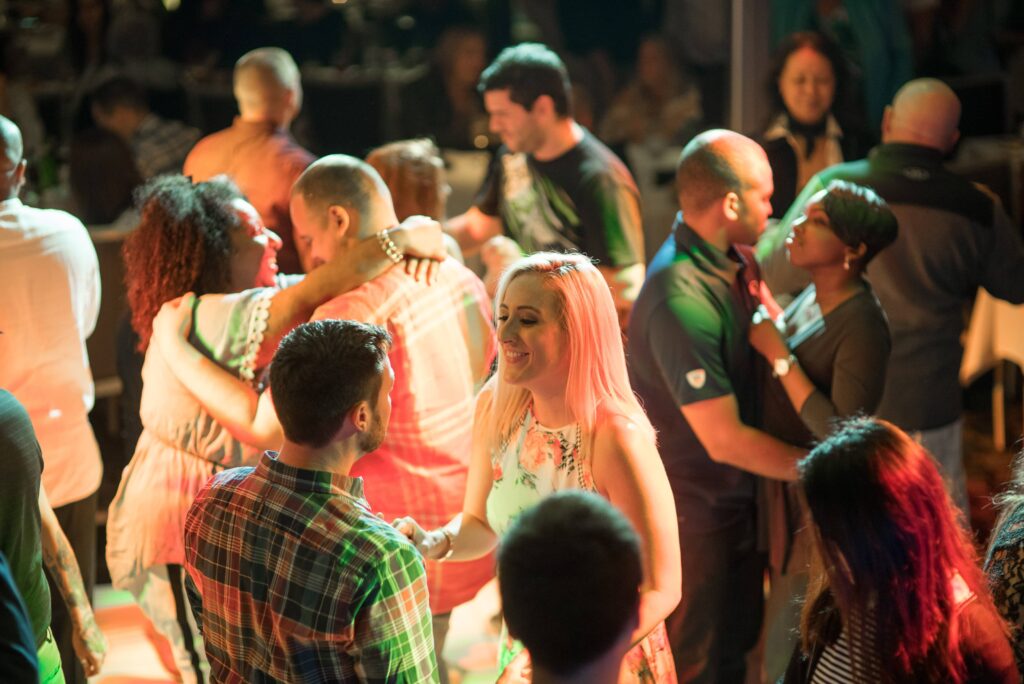 So, why wait? Take your corporate holiday party, or any special event in Sacramento for that matter, to new heights by hosting it on the river! City Cruises is ready to make your celebration one for the history books! Reward your employees, create lasting memories, and show them how much you value their hard work and dedication. Plan your unforgettable party on the water and set sail for an amazing experience in the beautiful city of Sacramento! Ready to book your holiday party? Fill out this form and an event planner will contact you.
FAQs – Sacramento Holiday Party Venue
What kind of corporate holiday party services does City Cruises provide in Sacramento?
City Cruises in Sacramento offers comprehensive services for your corporate holiday party. These services include fully customizable event planning, catering options to suit various tastes and dietary requirements, entertainment options, and professional event staff to ensure a smooth and memorable event.
How flexible are City Cruises' boat rental options in Sacramento for a corporate holiday party?
City Cruises provides a high degree of flexibility for holiday boat rentals in Sacramento. Depending on the size of your party and your specific needs, we can recommend the ideal boat from our fleet. Whether you need a small, intimate setting or a larger venue for a grand corporate celebration, we have you covered.
What makes a City Cruises boat an excellent venue for a corporate holiday party in Sacramento?
A City Cruises boat offers a unique and unforgettable venue for your corporate holiday party. With stunning views of Sacramento's riverfront, high-quality dining and entertainment options, and a dedicated team to customize your event, your celebration is sure to leave a lasting impression on your team.
Why should we choose Sacramento for our corporate holiday party?
Sacramento, with its rich history, vibrant culture, and beautiful river views, provides a fantastic setting for a corporate holiday party. A holiday party on a City Cruises boat offers the opportunity to see the city from a new perspective and enjoy the holiday lights reflecting off the water.
Can City Cruises assist in arranging entertainment for our corporate holiday party in Sacramento?
Yes, City Cruises can help arrange a variety of entertainment options for your corporate holiday party in Sacramento. Whether you want live music, a DJ, games, or other types of entertainment, our team can help create an engaging and fun atmosphere for your event.
Apart from corporate holiday parties, what other corporate events can City Cruises host in Sacramento?
City Cruises in Sacramento can host a wide range of corporate events, including team-building activities, corporate meetings, product launches, client entertaining, and much more. With our fleet of boats and dedicated event planning team, we can create a custom event to suit your company's specific needs.