Philadelphia, Pennsylvania is one of America's greatest cities — and while we're huge fans of some of the most popular tourist attractions Philly has to offer, it can be easy to get bogged down by the most popular spots. Don't get us wrong: We think everyone should visit the Philadelphia Museum of Art and run up the Rocky steps at least once in their lives, but there's so much more to do while you're in town. Philly is a melting pot full of diverse neighborhoods, storied history, and (of course) plenty of fun things to do. And, if you're lucky enough to be in the city of brotherly love for your birthday, you're almost guaranteed a good time. From breweries and professional sports games to historical tours, sightseeing, and much more, there are plenty of great ways to celebrate your birthday in Philadelphia. If you need a hand planning out your celebration's itinerary, we have you covered. Check out this short list of a few of the best things to do for your birthday in Philadelphia.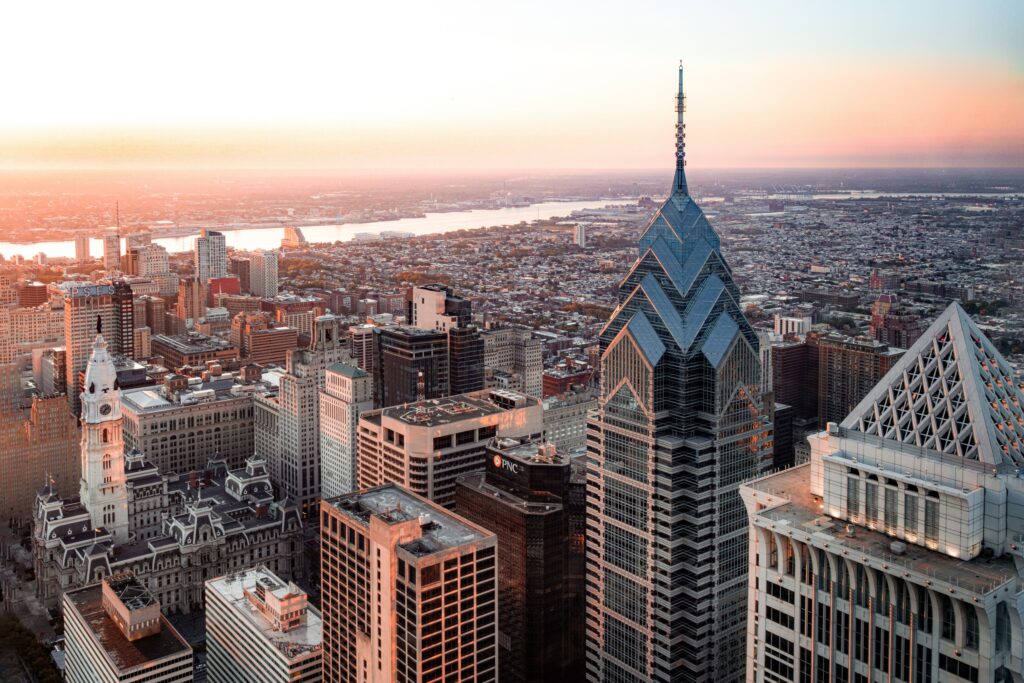 City Cruises in Philadelphia
First things first: You can't start your birthday celebrations on an empty stomach — and nothing spells birthday like brunch! Plus, no matter the occasion, a brunch cruise in Philadelphia is sure to create an unforgettable afternoon on the water. Grab your family and a group of close friends and get ready to experience the City of Brotherly Love in a whole new way aboard a Signature Brunch Cruise. You'll knock back some delicious food, play fun deck games, enjoy a narrated tour, and take in the unbeatable skyline views from the Spirit of Philadelphia's chic rooftop lounge.
There are a ton of great spots for dinner in Philly, but do any of them float? (We didn't think so.) Get ready to dine, dance, and soak in the amazing views of the Philadelphia skyline while you're aboard the Signature Dinner Cruise. You and your guests will depart from Penn's Landing before relaxing on a delicious dinner cruise on the Delaware River — all you have to do is kick back and enjoy the beauty of Philly's historic waterfront. You'll be sure to remember your birthday with the included dinner buffet with freshly prepared entrees, salads, and desserts; the onboard entertainment and DJ music for some birthday dancing; and all of the cocktails, wine, and beer that are available from the well-stocked cash bar. Plus, children are welcome and infants under three cruise free!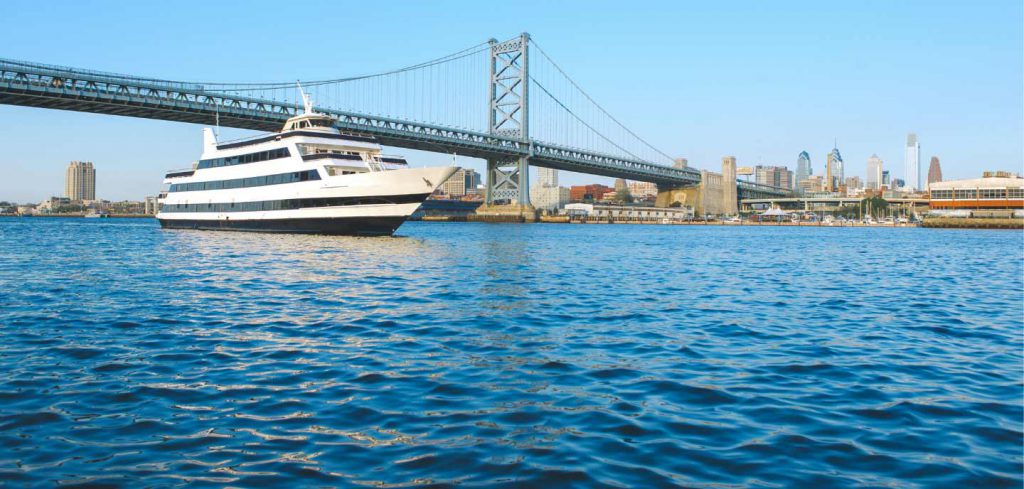 Philadelphia's Fishtown
If there's one neighborhood you're going to want to hit while you're celebrating your birthday in Philadelphia, it's Fishtown. The neighborhood's narrow streets are filled with independent shops, bars, and restaurants, music venues, studios and galleries — pretty much everything you're looking for in a birthday bash. Our advice? Check out some storefronts and galleries during the day, then at night, make a reservation ahead of time at a restaurant you've been dying to try, and have yourself a little bar crawl with you and your guests. (And send us an invite while you're at it!)
Take Me Out to the Ball Game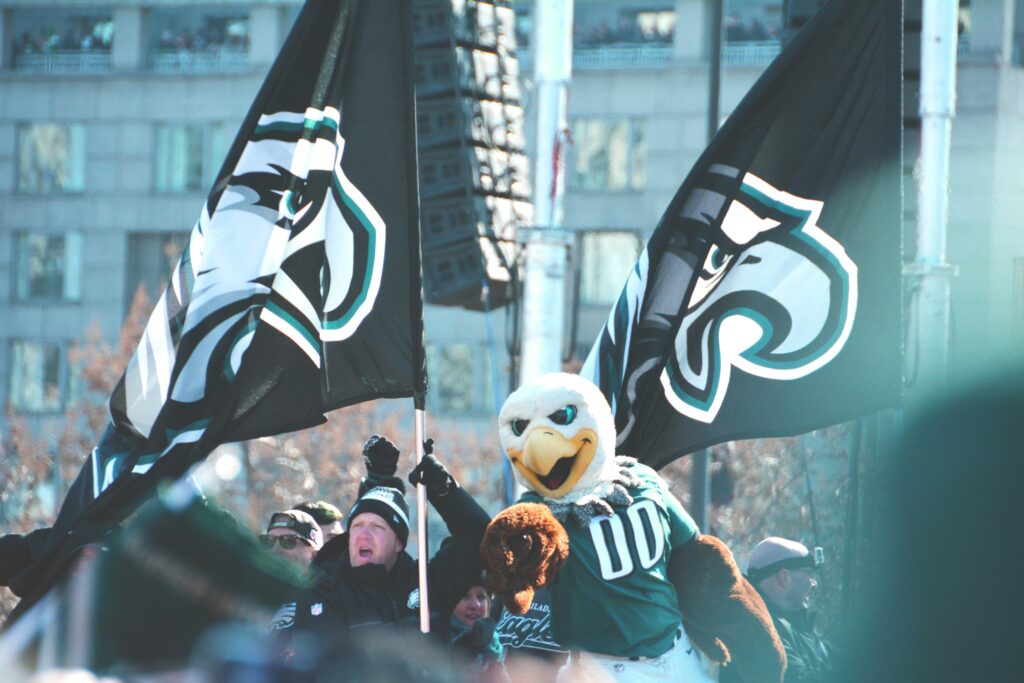 If you're looking for a guaranteed good time, it's tough to beat a pro sports game. And, if you're in Philly, you're in luck: The city has great sports year round — and a super-dedicated fanbase, to boot. Whether you're looking to catch a Phillies game at Citizens Bank Park, a Flyers or 76rs game at the Wells Fargo Center, or an Eagles game at Lincoln Financial Field, you're in for a real treat. Plus, the stadiums usually have other fun events going on when there aren't sports playing, such as concerts, comedy shows, and much more — so, even if you're not a huge sports fan, we have no doubt you'll be able to find something fun to do.
Philly's Farmers Market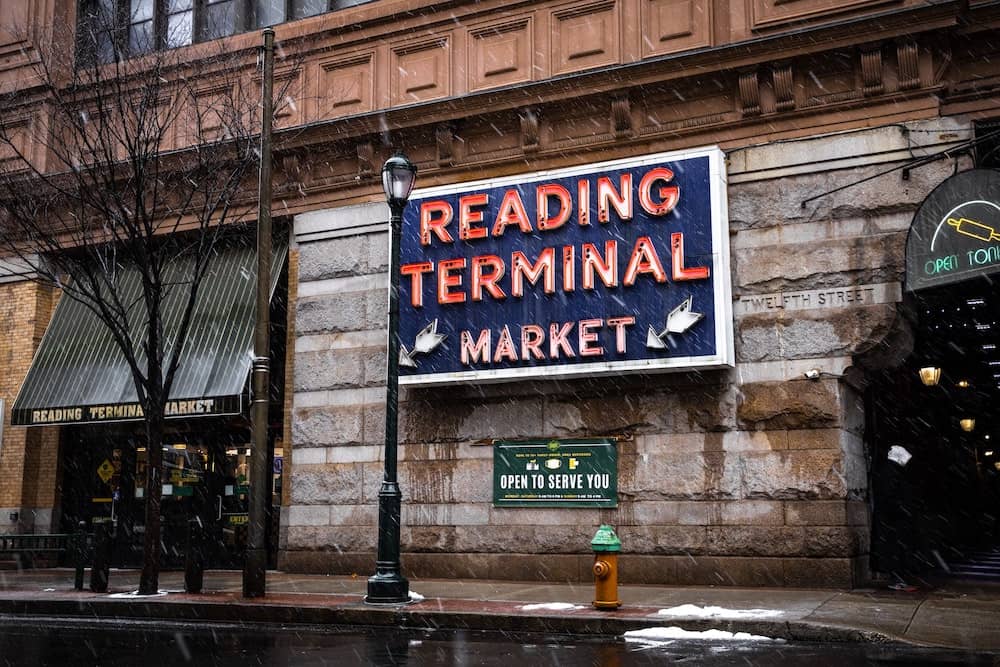 Is your ideal birthday spent browsing boutique shops, immersing yourself in a city's culture, and eating your way through a bazaar? If so, you've got to stop by Reading Terminal Market, Philly's famous indoor farmer's market that's been offering diverse fare, locally made goods, and Philadelphia area specialties since 1893. When we tell you this place is big, we mean it: It's home to over 80 merchants with a wide range of wares. There's plenty to do, see, eat, and drink — and they even host events that range from beer tastings to interactive cultural experiences!
Funky Philadelphia Birthday Party Venue
At the end of the day, doing a fun and cool experience is definitely something memorable. But what if you are looking to throw a memorable party? Look no further, City Cruises' unmatched fleet of luxurious yachts and boats can be used as your own personal party venue! Charter one of our vessels, or rent an entire deck onboard one of our yachts to host your next birthday bash. Our team is ready to handle all of the little details, so that you and your guests can focus on the fun, worry-free! Private events can be customizable based on your budget and group size. You can also host several other events on a City Cruises' yacht, from weddings, to bachelor and bachelorette parties, to corporate events, and the list goes on. So start planning now, contact City Cruises today for your next birthday on the water, simply fill out this form today and an Event Planner will contact you!
FAQs – Philadelphia Birthday Things to Do
Why is City Cruises Philadelphia the prime choice for birthday festivities?
City Cruises Philadelphia offers an exceptional combination of Philadelphia's rich history and the luxury of a high-end cruise experience. Whether you're a local or a visitor, celebrating aboard City Cruises ensures an extraordinary view of the city's skyline, coupled with top-tier amenities and service.
What sets a City Cruises Philadelphia birthday experience apart?
City Cruises Philadelphia offers a unique perspective of the City of Brotherly Love. Celebrating on the Delaware River, you're treated to iconic views of places like the Philadelphia Museum of Art and the historic Penn's Landing, all while enjoying a floating party that's both sophisticated and fun.
What birthday packages are available with City Cruises Philadelphia?
Whether you're envisioning a laid-back afternoon tea cruise, an elegant dinner celebration under the stars, or a lively themed party on the water, City Cruises Philadelphia has a package tailored for your ideal birthday experience. Every cruise offers a blend of amazing dining, handcrafted beverages, and entertainment options.
How flexible is City Cruises Philadelphia with custom birthday plans?
City Cruises Philadelphia is all about creating bespoke experiences. Our team is on hand to work closely with you, ensuring every detail, from decor to dining, aligns with your birthday vision. Whether it's a themed event, specific music preferences, or special menu requests, we're here to craft your perfect celebration.
Can I charter a private boat or reserve a section for my birthday with City Cruises Philadelphia?
Yes! For those seeking an exclusive celebration, City Cruises Philadelphia allows you to charter an entire boat or reserve a private deck tailored to your party size. If you're planning a more intimate gathering, options to book your own table on a scheduled public cruise are also available, ensuring a unique touch to your special day.
What culinary delights can guests expect on a City Cruises Philadelphia birthday celebration?
City Cruises Philadelphia takes pride in its culinary offerings, curated by some of the city's best chefs. Guests can savor everything from gourmet buffets and multi-course dinners to artisanal cocktails and desserts, all designed to add a gastronomic layer to your birthday festivities.
Upon boarding a City Cruises Philadelphia vessel for a birthday, what should attendees anticipate?
Guests are welcomed into an ambiance of elegance and comfort. The vessels feature spacious decks, vast windows for panoramic views, and a modern sound and lighting system. Coupled with the attentive service of our dedicated crew and mesmerizing sights like the Benjamin Franklin Bridge, every moment aboard City Cruises Philadelphia becomes a cherished memory in your birthday narrative.
Original post date: June 22, 2023