Queen. The Who. The Clash. Pink Floyd. Led Zeppelin. The Sex Pistols. The Rolling Stones. These are just some of the greatest rock bands of all time, and they all got their start in London.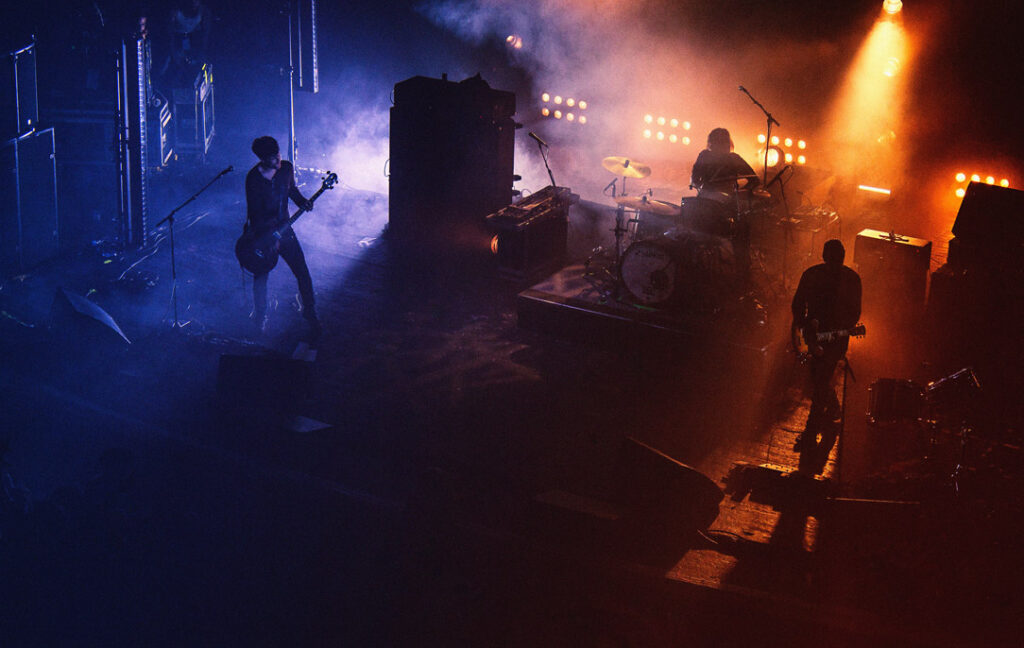 Since the 1960s, 런던 has been a breeding ground for epic, generation-defining rock music, and that reputation continues to this day. You won't have a fully authentic London experience without venturing out to one of the city's rocking underground clubs to listen and dance to live rock music.
A brief history of rock music in London
Britain's rock scene first got its start in the 1950s, as listeners discovered major American artists like Elvis Presley and Buddy Holly. This led to the growth of beat music, an off-shoot of rock and roll, in the 1960s, and that ushered in the British Invasion, an explosion of British rock and pop bands—the Beatles, the Rolling Stones, The Who, and many more—all who became wildly popular back in the United States.
From this golden era of British rock came psychedelic rock and the eclectic sounds of the 1970s, spearheaded by artists like David Bowie. Today, you can find all kinds of rock music being played in live music venues around town, from punk rock to metal to classic rock.
The best underground rock clubs in London
From hip new spots to classic venues that have welcomed the city's rock-and-roll greats, these are the best rock bars and music venues to hear live bands in London. Who knows? You might even catch an up-and-comer before they make it big.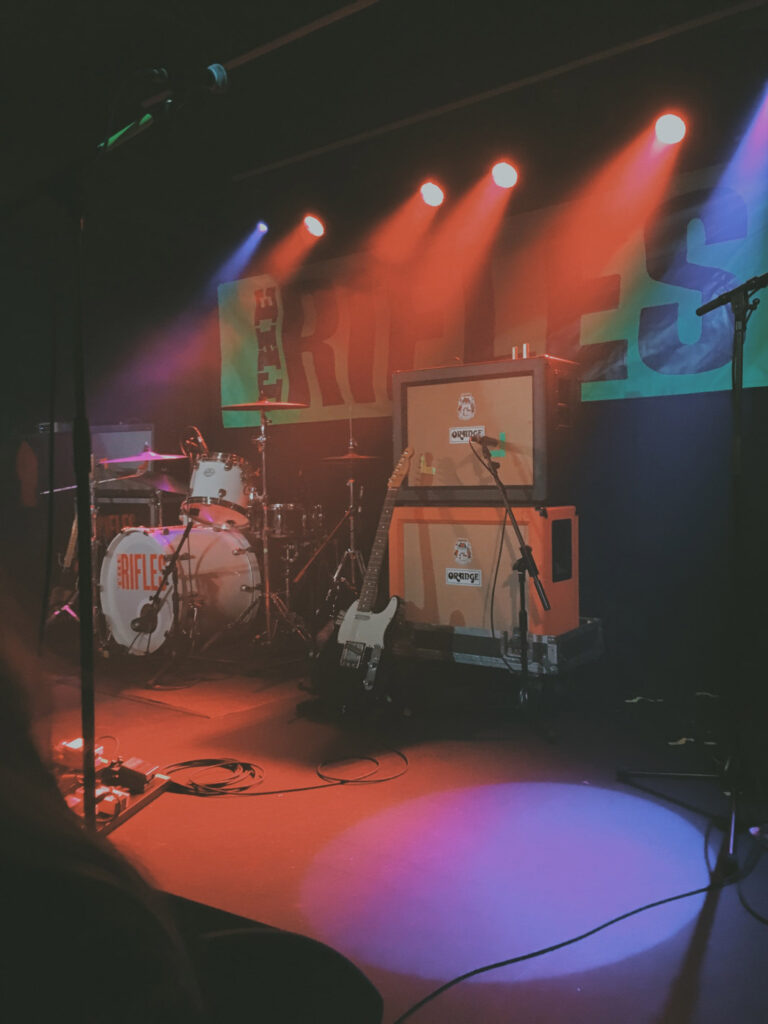 1. For the classic rock fanatics: 100 Club
If you've ever wanted to see famous rock acts play a smaller venue without the crowds, the 100 Club might be the place. On Oxford Street near Soho, this tiny basement venue has seen some of the biggest bands in London rock history take the stage, including the Clash and The Who. Big names sometimes do secret shows, and it's a great spot to catch local and up-and-coming acts.
2. For the ravers: Venue MOT Unit 18
If you love dancing to bone-shatteringly loud experimental music in dark, crowded basements lit by pulsing neon lights, this industrial underground rave spot is the place for you. Opened in 2018, at Venue MOT Unit 18 you can hear the best up-and-coming electronic acts around while raving alongside London's edgy crowd.
3. For a great dance party: Night Tales
Want to feel like you're dancing in an underground Tube station? The stone archways of this cool venue in East London provide an amazing atmosphere for dancing along to rock, house, disco, or techno music under neon lights.
When you need a break from the action, retreat upstairs to the open-air dining area for delicious drinks and street food from around the world.
4. For alternative acts: The Underworld
Just steps from the Camden Town tube station, beneath the World's End Pub, you can squeeze into an edgy black basement space with 500 of your closest friends to listen to epic alt-rock acts. Radiohead, the Cranberries, and the Smashing Pumpkins are just some of the bands to play in this space in the past.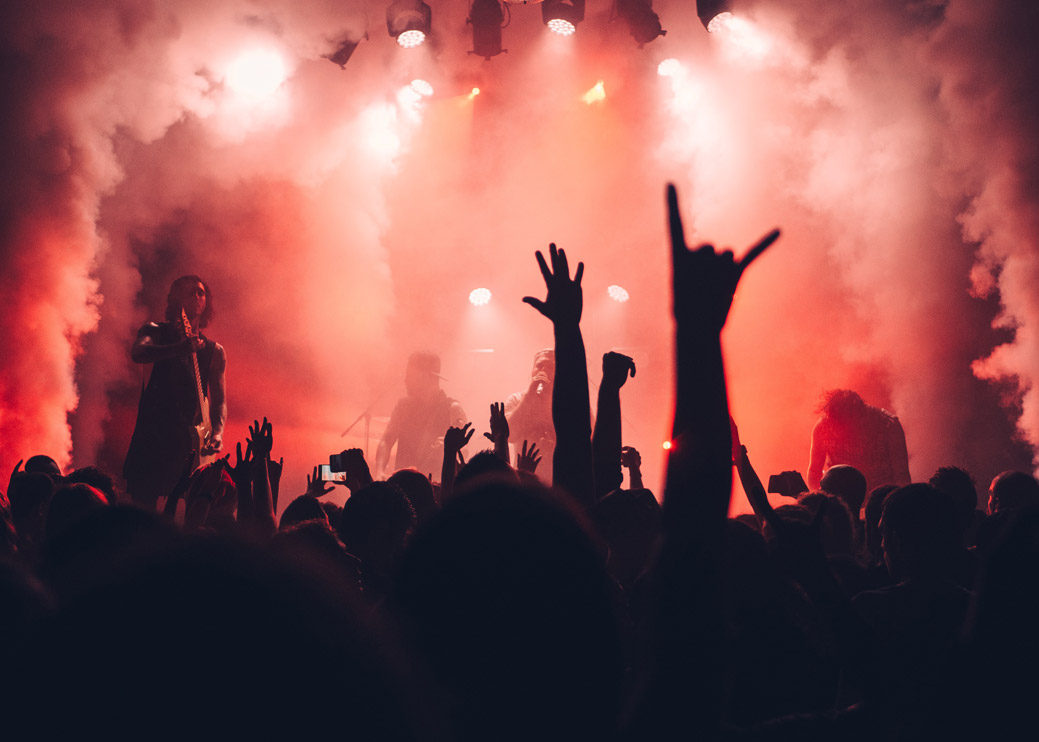 5. For live rock in an iconic venue: Electric Ballroom
If you're looking for great rock music in Camden Town, you'll always have great options at this 1,500-capacity venue, which has hosted the likes of Sid Vicious and The Smiths.
6. For metalheads: The Black Heart
Another iconic Camden Town venue, the Black Heart is arguably the best metal bar in London. You can grab a drink at the lively pub on the ground floor before heading to the upstairs venue to hear metal, indie, and punk bands play.
More great rock bars to check out around London
These six spots barely scratch the surface of London's rock scene, so here are a few more incredible clubs to check out while you're in town:
Experience a different side of central London at its underground live-music rock shows
After spending your days exploring London town on immersive and educational walking tours with Walks London or cruising along the River Thames with London City Cruises, let loose at night by heading to one of these rock bars.