Ah…sunsets. What better way to end your day than to bask in their glow? As the weather gets warmer, watching the sun set easily becomes of the most anticipated moments of the day, and finding the best spot to savor the views can be a journey in and of itself. One city celebrated for its amazing sunsets and panoramic vistas is Baltimore, Maryland. Known as Charm City, it's easy to see why. This magnificent metropolis has a seaside harbor that delivers plenty of places to catch the golden hour in all its glory as well as impressive architectural structures, tranquil landscapes, and historical sites. Your only challenge now is figuring out where to go, but don't stress about it, that's what we're here for. And with a range of suggestions, the sky's (literally) the limit….
Hit Up the Hotels for a Beautiful Baltimore Sunset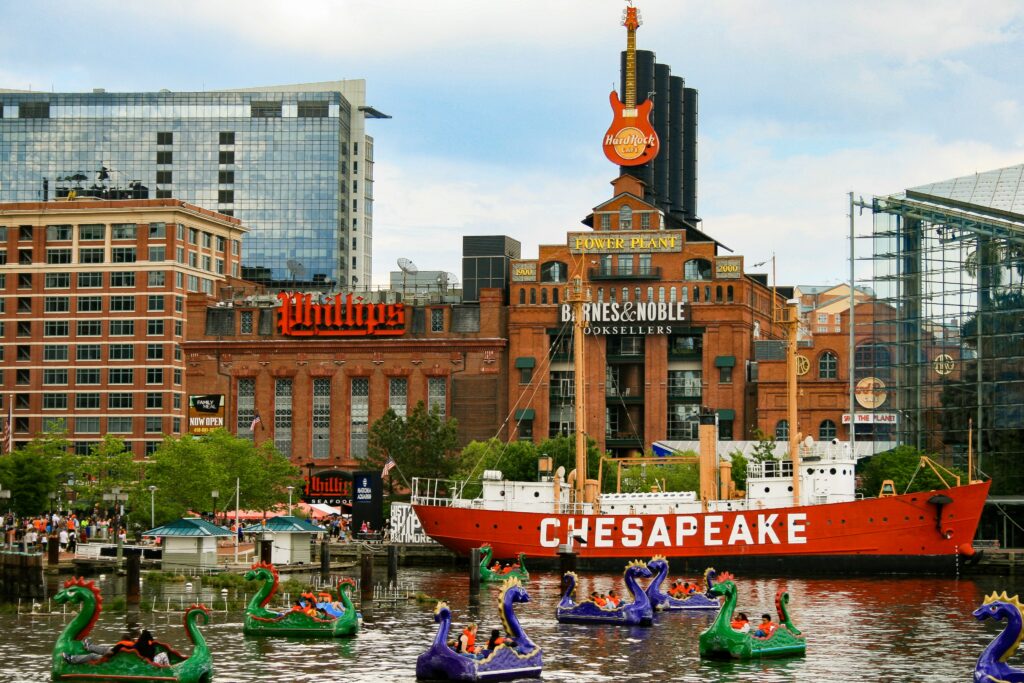 Who doesn't love a rooftop bar—especially as the weather gets warmer? It's the perfect perch for taking in city views, grabbing a drink, and meeting up with friends. Baltimore provides several enticing options, but let's just start with four faves for now. For those staying downtown, LB Skybar at the Lord Baltimore Hotel is a good bet. Situated on the 19일 floor, its lush green scenery provides a serene setting in the middle of the city, a comfy atmosphere, and a happening happy hour. If you're headed to Harbor East, The Bygone gives off sleek speakeasy vibes with a Jazz Age–inspired design, classic cocktails, and delectable fare. Located on the 29일 floor of the Four Seasons Hotel Baltimore, it showcases great views of the bay, Inner Harbor, and M&T Bank Stadium. When visiting the historic Mt. Vernon neighborhood, Topside is a top pick found on the 15일 floor of the Hotel Revival. It imparts excellent views of this area's popular sites including the refined architecture of 19일-century mansions and the original George Washington Monument. Imbibing local beers and food is all part of an appealing experience. Last but not least, if East Baltimore is your ultimate destination, 16 on the Park at the Residence Inn is known for its alluring views—plus good food and drinks.
Head to the High Seas for a Baltimore Sunset Cruise
One of the optimal ways to experience a city with a happening harbor is by heading out on the water to immerse yourself in the surroundings. Combine that voyage with dinner and dancing, and a front-row seat to a beautiful sunset, and you're guaranteed a night to remember. That's where our Baltimore Signature Dinner Cruise comes in. Whether you want to celebrate a special occasion or just want to make your visit to Charm City even more awesome, a 2.5-hour cruise on the Patapsco River is an alluring option. Not only will you get to soak in Baltimore's stunning skyline and local landmarks, but you'll also indulge in a delectable dinner buffet featuring freshly prepared entrees, salads, and desserts. In addition to getting an up-close view of attractions such as Federal Hill, Fell's Point, Fort McHenry, the Francis Scott Key Bridge, and the National Aquarium, you'll also enjoy onboard entertainment with DJ music and interactive games.
Visit Historic Sites
Federal Hill Park. Fort McHenry. The Washington Monument. We could go on and on, but you get the drift—Baltimore is a destination that offers lots of historic sites well worth a visit not only for their rich backstory but also as picture-perfect places for savoring sunsets. For one, Federal Hill Park is ideal for picnicking or walking across its 10 acres of land. At the pinnacle, visitors can peep a spectacular view of the Inner Harbor and the city's skyline views right at dusk. Secondly, Fort McHenry—celebrated as an iconic monument and historical shrine—is where the U.S. National Anthem was born. Whether or not you enter the fort (or break into song), the surrounding park spotlights complimentary, killer sunset vistas. Then there's the Washington Monument. It's the first monument in America dedicated to the father of our country, and a climb to the top captures breathtaking views of the sunset and smaller vistas of Charm City. Of course, we'd be remiss not to mention the World Trade Center Baltimore and the Top of the World Observation Level found on the 27th floor with exquisite 360° views of the city, Chesapeake Bay, and the Inner Harbor. And we can't leave out the Cloisters either. Donated by Sumner and G. Dudtrea Parker, the Cloisters Castle encompasses 60 acres of woodlands as well as lush gardens. Situated on the top of a hill in Lutherville, it's a spot you may recognize from several tv shows where it's made memorable appearances—including in "Homicide: Life on the Streets" and "The Wire." Last but certainly not least, a trip to the Korean War Memorial in Canton Waterfront Park is a great spot for finding serenity along the harbor with a relaxing stroll on the promenade.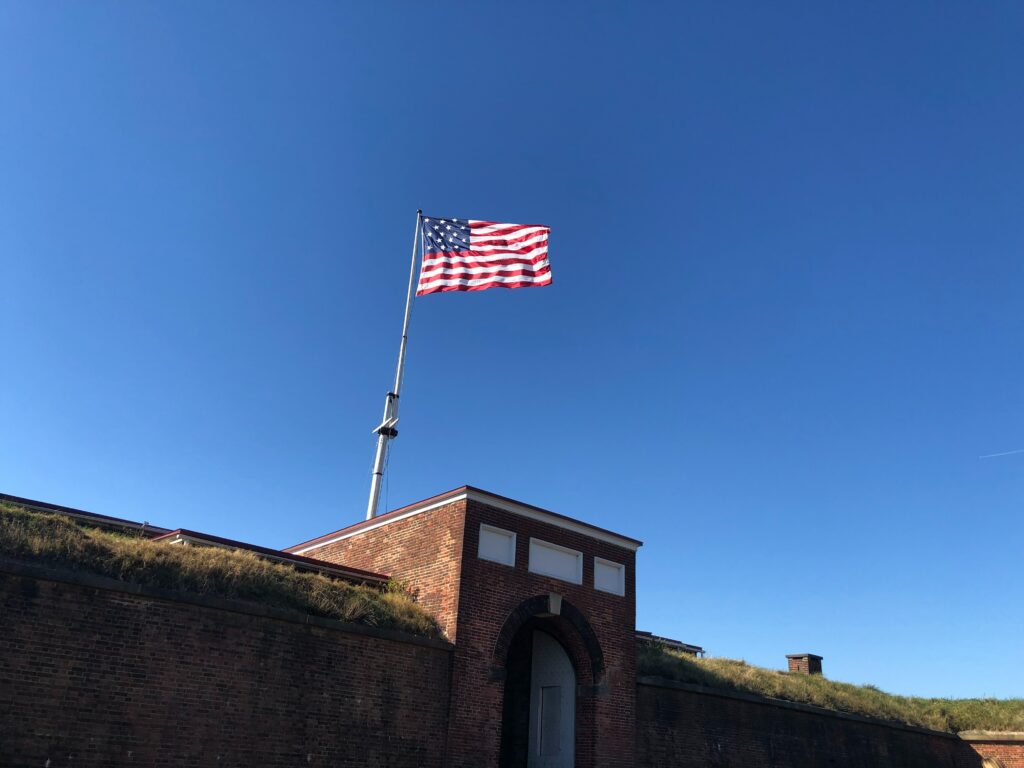 With so many choices for seizing the sunset—plus the numerous attractions you'll encounter all over town—Baltimore is a destination designed for visitors looking to take it all in. It's a shining example of one inspiring way to connect with nature without losing all the benefits of what city life delivers in spades. So now the only question left to ask yourself is: Just how many days will I be able to get away?