What's the most important thing about work? It depends on who you ask. Since many people typically spend more time at work than they do at home with their families, having good co-workers and working on a great team is important when it comes to the world of work. Co-workers are like a second family. While you might not get along with everyone on the team all the time, it's important to work together for the common goals of the organization.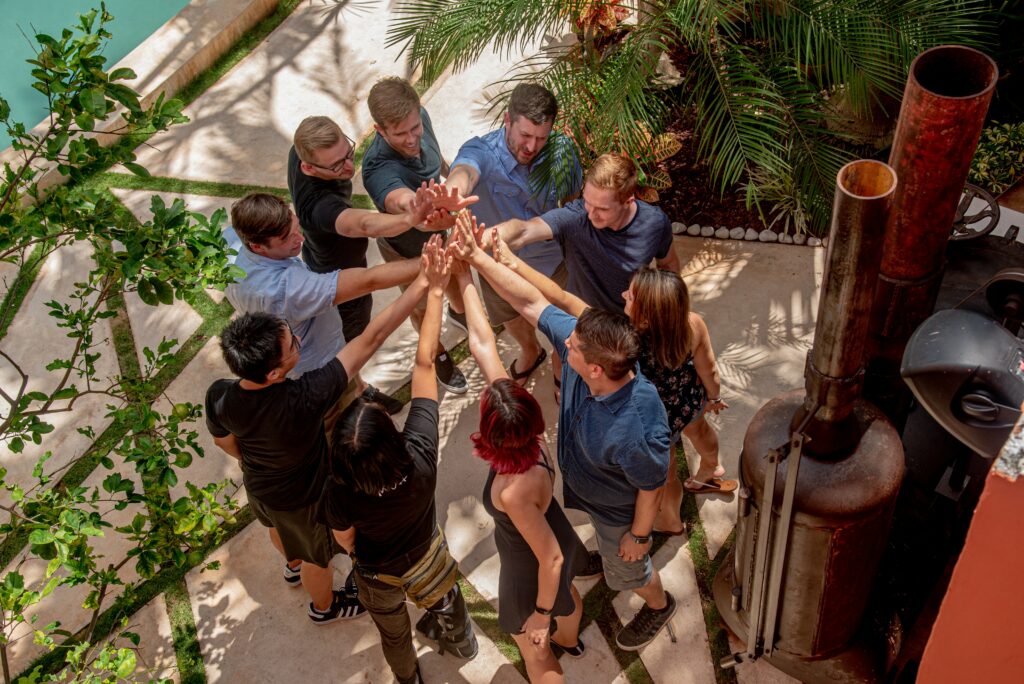 Many companies have instituted team building, which "is an important strategy a manager can use to help their employees work more effectively," says Indeed.com. "When team members develop positive relationships, they may feel comfortable sharing their ideas and solving problems creatively."
The benefits of team building are important for employee morale, productivity, and the overall success of the team and the company. Not only do team-building activities bring employees together, but they also help foster collaboration and communication, and build trust, as well as relationships, according to Harlem World magazine. Team building activities also "provide a unique opportunity to encourage diversity and inclusion within teams," the article said.
Team Building Events on the Water in Long Beach
When a team comes together for success, companies do better and tend to have a positive effect on their bottom line. Los Angeles is the perfect place to host private, corporate group, and team-building events. For LA team building, you can easily host your next event on the water aboard one of City Experiences' unique floating venues, which are available for charter for all types of private events. Some of our Los Angeles team-building venues in Long Beach offer exceptional views of southern California's beaches and harbor views, a perfect backdrop to get your team in the spirit of fun and engaging activities.
Long Beach is not only beautiful but also a charming spot on the waterfront. The weather is great, there are tons of attractions, shopping, and dining, making it a perfect place to take off on an LA team-building excursion.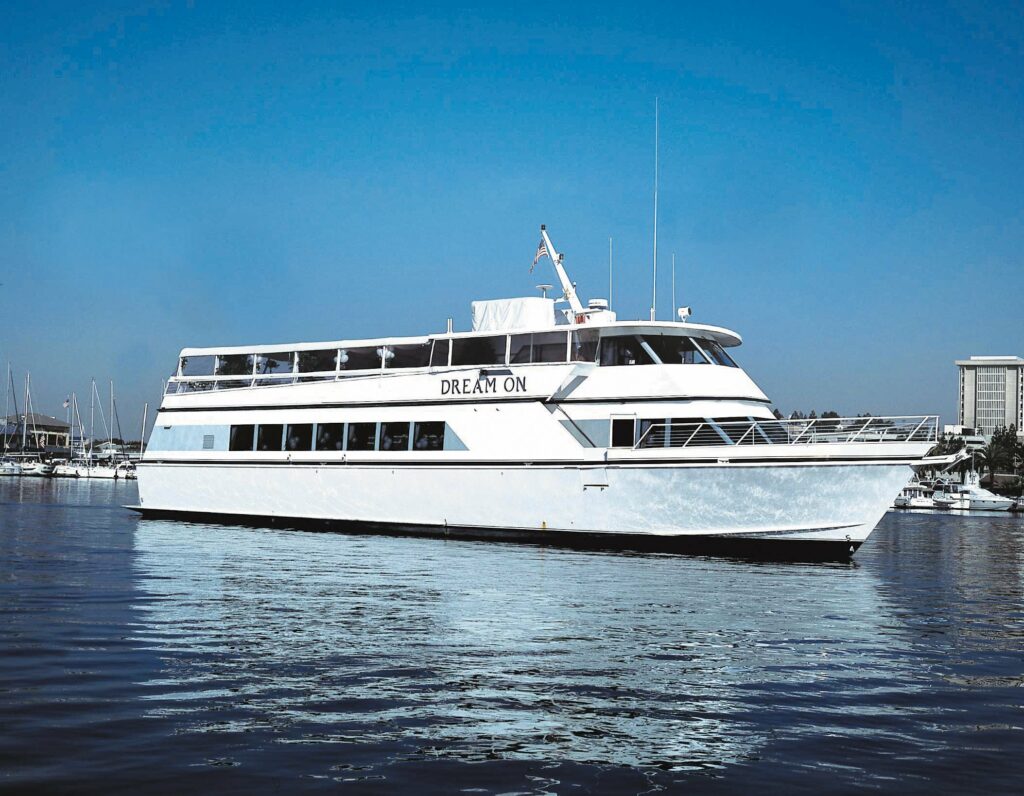 The benefits of team building on one of our boats include increased communication and improved teamwork, making the experience more memorable. Our Los Angeles team-building venues in Long Beach offer prepared menu options, full bar service, and all-inclusive packages that you can customize to your party size and budget. Guests enjoy our distinctive hospitality, climate-controlled interior, and open-air outdoor decks where they can see picturesque views of Long Beach's coastal city skyline and sandy shoreline, making team building even more memorable and fun.
Some of the Los Angeles area team-building activities can include trivia games, teamwork exercises, and listening to engaging speakers to help promote positivity among teams. Your team can enjoy all the amenities of a traditional meeting venue but with a better view of Long Beach. Whether your team is large or small, you can choose from a variety of yacht sizes to fit your LA team-building needs. Everyone will enjoy dinner, lunch, or cocktails depending on what you want to plan for your outing.
Enjoy Team Building on Marina del Rey
Marina del Rey is a haven in Los Angeles County. The water plays prominently in this "scenic coastal community" located between Venice and Playa del Rey. Just about everything here is about the water, whether you're doing things in, near, or on the water. This makes a City Experiences boat the perfect place for a Los Angeles team-building venue.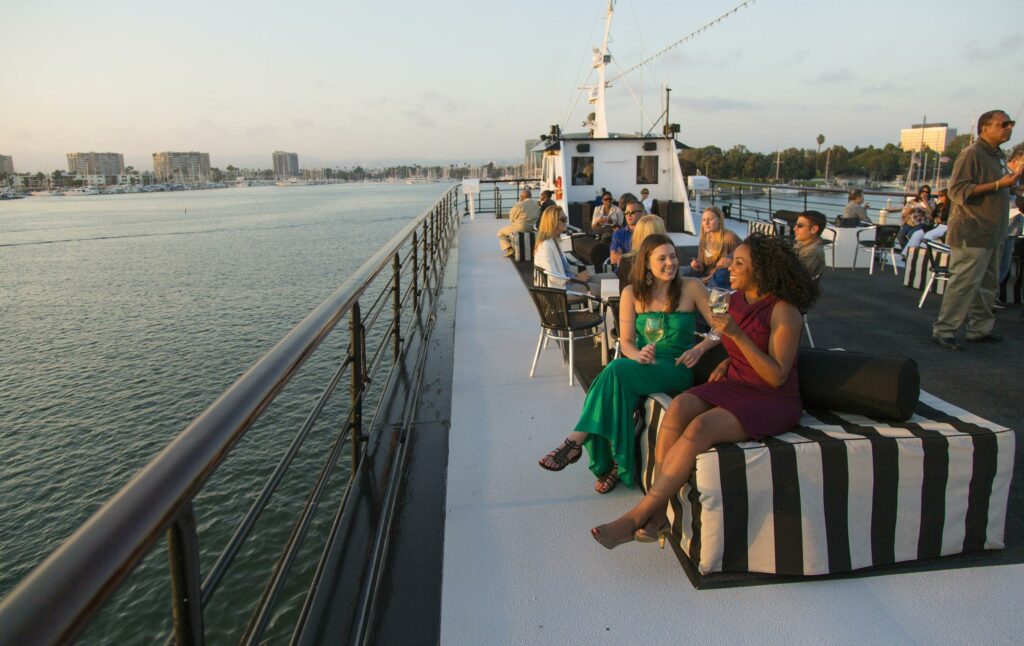 Have your next Los Angeles team-building event take off from the Marina Del Rey Harbor on a unique floating venue with exceptional views of Southern California's beautiful marinas, towering yachts, and gorgeous homes. City Cruises will help you customize your team-building event to fit the number of guests and your budget. There are yacht sizes available for small teams to larger ones that could fit multiple teams.
Along with what you have prepared for Los Angeles team-building activities, City Cruises has chef-prepared menu options, a full bar, and all-inclusive packages along with distinctive hospitality that can't be beaten. You and your teams will enjoy a climate-controlled interior as well as open-air outdoor decks to take in the picturesque coastal views and the spectacular waterfront skyline. Choose from a two-hour lunch cruise, a cocktail cruise package, or a three-hour dinner cruise package. You can also rent out a single deck if chartering the whole vessel is too much space for your needs. While we take care of your onboard needs, you can focus on helping your team come together with activities to help strengthen the bond among team members.
Newport Beach is the Perfect Spot for Your Team-Building Event
When you think about Newport Beach, the beaches and weather come to mind. "With an abundance of water activities to offer, our waters are home to one of the largest pleasure-boat harbors in the world," according to Newport Beach Chamber of Commerce. It's a coastal city offering seaside strolls, shopping, amusement parks, and museums.
Newport Beach is a great spot for your Los Angeles team-building venue, starting with a unique boat. The exceptional views of southern California's pristine harbor, towering yachts, and celebrity homes are included. You and your team will experience Orange County from the water while relishing picturesque views of Newport Beach's coastal views and waterfront skyline. This is where Los Angeles team-building exercises become even more fun.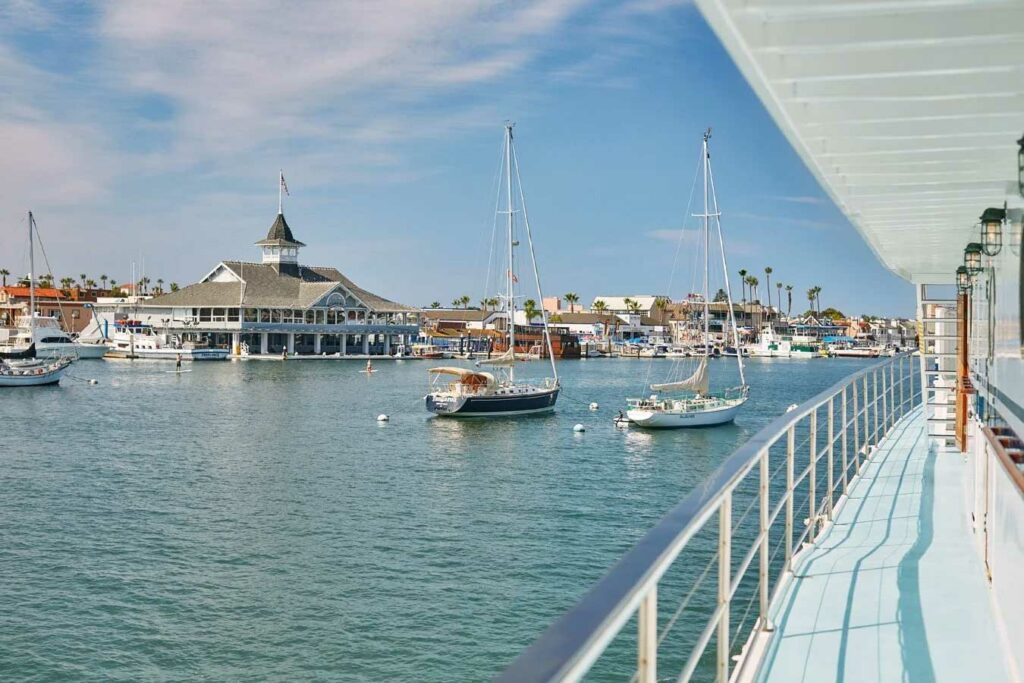 Book your next event with City Cruises in Newport Beach for convenience and affordable packages. Planning is easy and we design everything with you, your guests, and your plans in mind, starting with two-hour lunch cruise packages. You can also book a two-hour cocktail cruise or a three-hour dinner cruise, or custom options.
When you choose City Experiences for your next Los Angeles team-building venue, you're in great hands. You can rent the entire boat or part of the boat for this important event for your company. Make team building a regular part of your workplace culture and schedule quarterly events or even set goals. Team building brings your team together for the common good and goals of your company to benefit your business through employee engagement and retention, so plan an event with City Cruises in Los Angeles today, fill out this form today and an Event Planner will contact you!
FAQs – Team Building in Los Angeles
Why is City Cruises a great venue for team building activities in Los Angeles?
City Cruises offers a unique and exciting venue for team building activities. With stunning views of Marina del Rey and Long Beach, your team can bond and build relationships in a relaxed and enjoyable setting. Our spacious decks and comfortable interiors provide the perfect backdrop for a range of activities and challenges.
What types of team building activities can we do on a City Cruises boat in LA?
The options for team building activities on a City Cruises boat are virtually limitless. From interactive workshops and problem-solving challenges to themed trivia and culinary competitions, we offer a variety of engaging activities designed to foster communication, collaboration, and camaraderie among team members.
Can we customize our team building event with City Cruises in LA?
Absolutely. At City Cruises, we understand that every team is unique. Our event planning team is available to work with you to tailor your team building event to your company's needs, goals, and values. We can help arrange everything from the activities and the food to the itinerary and decor.
What food and drink options are available for team building events with City Cruises in LA?
City Cruises offers a range of dining options to cater to every taste. Our onboard chefs prepare a variety of gourmet dishes, from light canapés to lavish buffets and seated dinners. We also offer a full bar service with a selection of fine wines, craft beers, and cocktails to ensure your team stays refreshed and energized.
How do we book a team building event with City Cruises in LA?
Booking your team building event with City Cruises is a simple and straightforward process. You can check availability and make your booking directly through our website. If you need any assistance or have any questions, our dedicated event planning team is always on hand to help.
Can City Cruises in LA accommodate large teams for team building activities?
Yes, we can. Our boats in Marina del Rey and Long Beach have ample space to accommodate large teams comfortably. Whether you want to book a private table, an entire deck, or the whole boat, we can cater to your team's size and requirements.
What are the benefits of hosting a team building event on a City Cruises boat in LA?
Hosting a team building event with City Cruises offers numerous benefits. Not only will your team get to enjoy stunning views of Marina del Rey and Long Beach, but they'll also engage in fun and meaningful activities that promote teamwork, communication, and problem-solving. The unique setting, combined with our high-quality service, will make for a memorable and impactful team building experience.
Solicitar información
Para reservar un evento de grupo, póngase en contacto con nosotros.
Ver formulario