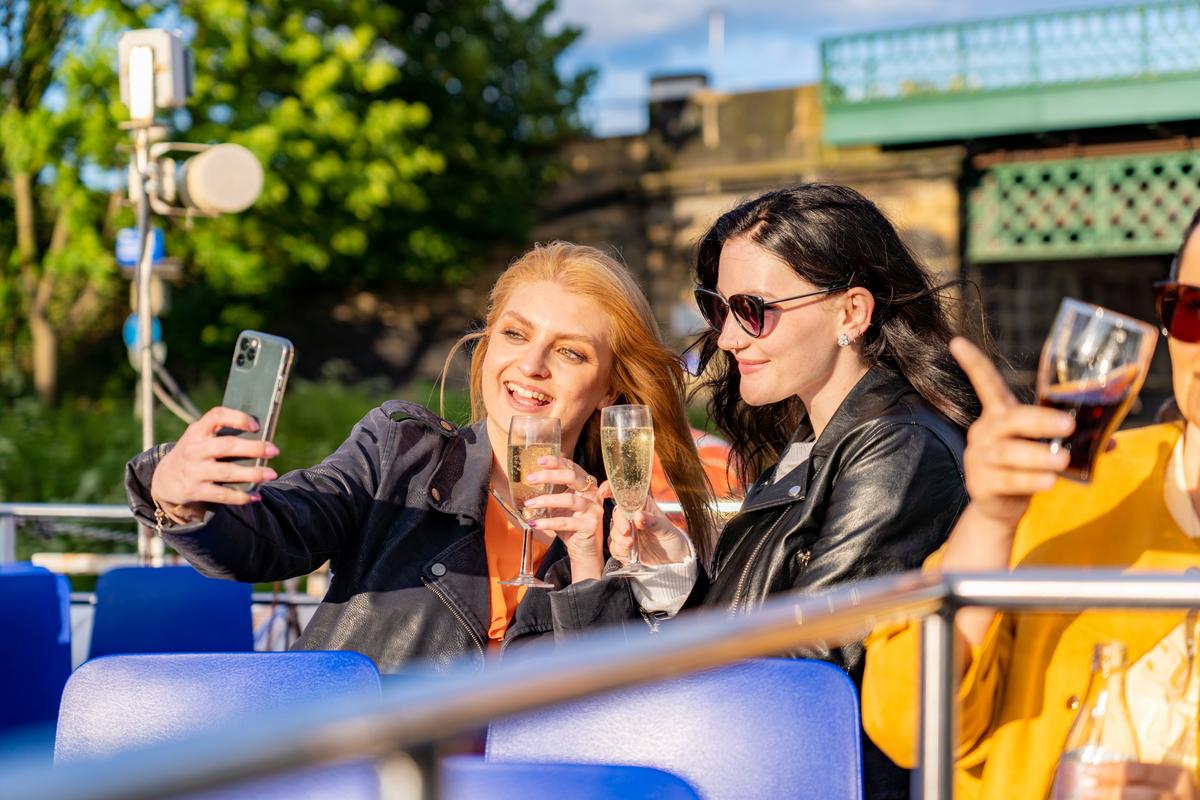 Celebrations & Social Events
Marking a special occasion aboard a private vessel offers an ideal opportunity to commemorate and rejoice! Whether it's a birthday, anniversary, or a delightful gathering with friends, it promises an extraordinary and enduring affair. Accommodating both intimate gatherings and larger parties, we are dedicated to crafting an unforgettable celebration for you and your guests!.
Fortæl os om din begivenhed
Når du har indsendt formularen, vil du modtage et skræddersyet tilbud fra en erfaren Account Manager, der matcher din eventvision.
Foretrækker du at ringe? Kontakt os på 020 77 400 411
York Social Events On The Water

Experience a remarkable and personalised adventure with us, filled with excitement, indelible memories, and limitless customization options. Oh, and did we mention the boat? Irrespective of the occasion, you'll have the freedom to select your preferred cuisine, entertainment, and unique enhancements. We firmly believe that every celebration should be extraordinary, including yours.

Fødselsdage

No matter the scale or style, birthdays deserve to be cherished and celebrated. Whether you envision an intimate gathering or a surprise-filled extravaganza, we are dedicated to perfecting every detail. From the decorations to the delectable menu, we'll ensure that your birthday celebration is flawlessly tailored to your desires. Let us handle the intricate planning so you can focus on creating cherished memories that will last a lifetime.

Societies

Elevate your society event in York to new heights by choosing to host it on a private boat! Just like a scenic location, a private boat adds an element of sophistication and style to gatherings of Masons, Rotary Clubs, Women's Institutes, and more. Contact us today to inquire about renting a private boat and ensure an exceptional experience for your society event. Enjoy dining and socialising against the picturesque backdrop of York and create lasting memories for your members.
For yderligere oplysninger:
Please fill out the enquiry form or contact one of our dedicated team members to start planning your event at [email protected].