London, the vibrant and diverse capital of England, offers an array of exciting indoor activities for both locals and visitors alike. While the city is known for its iconic landmarks and bustling streets, it also boasts a plethora of unique indoor experiences. Whether you're seeking cultural enrichment, thrilling entertainment, or a cosy retreat from the British weather, this blog will guide you through the top indoor things to do in London.
1 Explore World-Class Museums
London is home to some of the finest museums in the world, offering captivating exhibitions and collections for all interests. The British Museum showcases artifacts from ancient civilizations, while the Victoria and Albert Museum focuses on art and design. For science enthusiasts, the Natural History Museum and the Science Museum are must-visit destinations.
2 Uncover the Rich History of the Tower of London
Step back in time by visiting the historic Tower of London. Discover centuries of intriguing stories, from royal scandals to gruesome tales of imprisonment and execution. Marvel at the Crown Jewels and take a guided tour led by the Yeoman Warders, also known as the Beefeaters.
3 Indulge in Retail Therapy at Harrods
For a quintessential shopping experience, head to Harrods, London's iconic department store. Explore its seven floors filled with luxury goods, from designer fashion and accessories to gourmet delicacies. Even if you're not planning on purchasing anything, a visit to Harrods is a sensory delight.
4 Immerse Yourself in Art at Tate Modern
Art enthusiasts will be captivated by the Tate Modern, a converted power station showcasing contemporary and modern art. Admire masterpieces by renowned artists like Picasso, Warhol, and Hockney. The gallery's unique architectural design and stunning views of the city from its viewing platform are an added bonus.
5 Experience West End Theatre
London's West End is famous for its world-class theatre productions. Catch a mesmerizing musical, a gripping drama, or a side-splitting comedy at one of the numerous theatres in the area. From long-running classics to innovative new productions, there's something to suit every taste.
6 Visit the Churchill War Rooms
Delve into the history of World War II at the Churchill War Rooms. Explore the underground bunker where Winston Churchill and his government operated during the war. Through immersive exhibits and interactive displays, gain insight into this pivotal period of British history.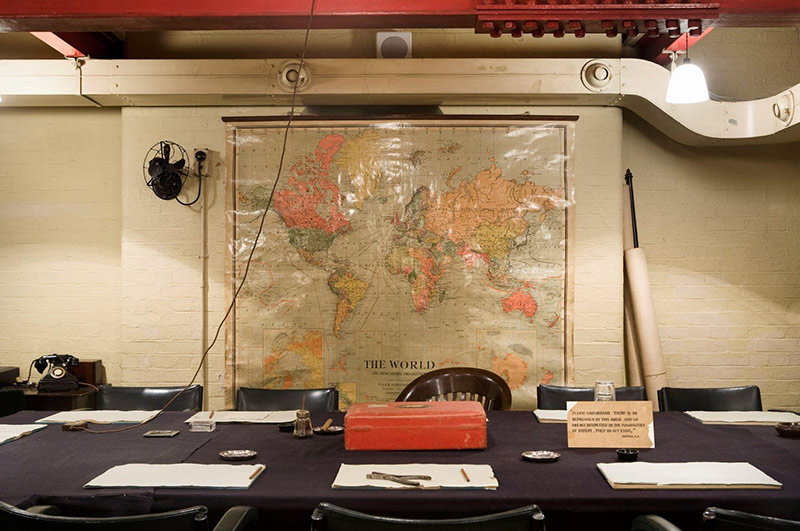 7 Relax in Covent Garden
Covent Garden offers a vibrant atmosphere with its bustling market, street performers, and boutique shops. Enjoy a leisurely stroll through its charming cobblestone streets and admire the impressive architecture. Treat yourself to a meal at one of the area's many cafes or restaurants.
8 Escape to Kew Gardens
Immerse yourself in nature by visiting the enchanting Kew Gardens. Explore the vast botanical gardens, featuring diverse plant species from around the world. Don't miss the iconic Palm House, a magnificent glasshouse showcasing tropical plants.
London's indoor offerings are as diverse and captivating as the city itself. From museums and historic sites to shopping and entertainment, there's no shortage of indoor activities to enjoy. Whether you're seeking culture, history, or simply a cozy retreat, London's hidden gems are waiting to be discovered. So, embark on your indoor adventure and make the most of your time in this extraordinary city.