New Jersey is known for its boardwalks, beautiful beaches, top-notch education, and being the unofficial diner capital of America. New Jersey has everything from historic, artsy downtown areas to breweries and cafes. It's also close to urban centers in every direction and borders New York. In fact, many choose to live in New Jersey and make the commute to work in New York City. All these aspects make it an obvious choice to charter a yacht for an unforgettable event to wow your guests and leave them with amazing memories. Let the beauty of New York City's magnificent skyline create a backdrop for your next group outing with your City Cruises New Jersey crew at the helm to give you and your guests a great time while enjoying the endless views. At City Cruises we have amazing and dedicated event planners who can work alongside you to create the perfect event, whether you are having an intimate gathering or a major bash. Our team will ensure that every detail will be taken care of from conception to selecting the right vessel, to make planning a breeze so that you can kick back and celebrate in style and comfort.
Occasions Become Experiences with City Cruises
No matter the celebration or occasion, City Cruises can help you transform your event from the ordinary to the extraordinary aboard a unique floating venue with exceptional views of Manhattan's iconic skyline. City Cruises offers chef-prepared menu options, full bar service, and all-inclusive packages that can be customized within any budget and any party size. Whether you are hosting a corporate event, an intimate wedding, or toasting a milestone, you and your guests will love our attentive hospitality and cozy interior spaces that are climate-controlled to enjoy all year long. You'll also love the open-air outdoor decks to take advantage of beautiful weather and fresh air breezes all while taking in the picturesque views of the Statue of Liberty, One World Trade, Brooklyn Bridge, the Empire State Building, and all that New York has to offer! Instagram-worthy moments are guaranteed!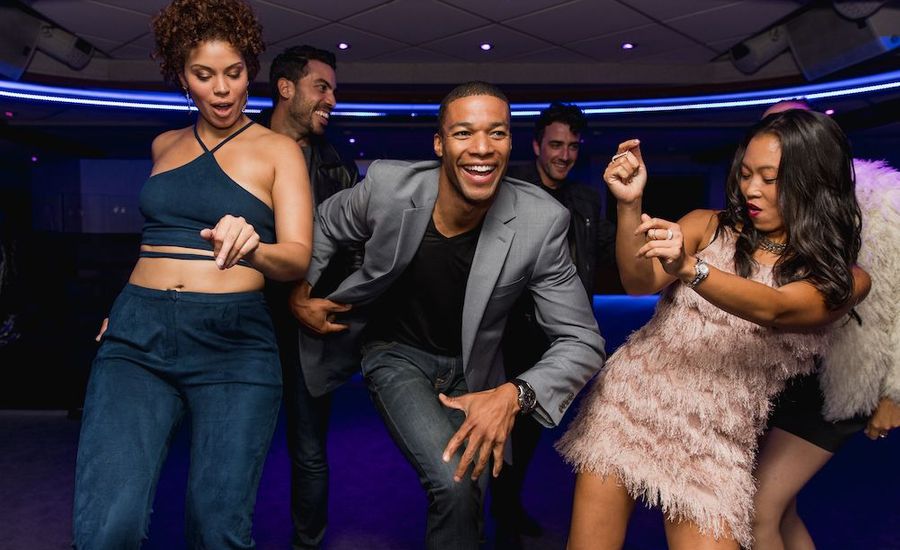 Top Choice for Your New Jersey Yacht Charter
At City Cruises, we know you have options, and that is why we take our role seriously by offering a stunning fleet, savory cuisine, custom entertainment, and full bar service to keep the drinks flowing. Our New Jersey yacht charters offer the flexibility to host a variety of events and celebrations in a relaxing and elegant setting. Our amenities are first-class, and our reputation and years of experience set us apart from the rest. We offer more than just a yacht, it is a superior venue, with the added bonus of being on the water. We have an impressive fleet of vessels, each offering exquisite features for the ultimate comfort and luxury to host an upscale experience. Our event planners can help you plan the event of your dreams with entertainment options and customized choices to make it truly your own.
What to Expect on Your City Cruises Yacht Charter in New Jersey
When you charter a yacht with City Cruises New Jersey, you can expect our team to go above and beyond to create an experience that is customized to your needs. We want you to leave the details to us so that you can relax and enjoy your event without worry. From the moment you board, our crew will ensure that your celebration is everything you can imagine and that no detail is overlooked. Our local chefs will prepare delicious cuisine and our on-board staff will make sure that everyone is well-fed and refreshed. No matter which vessel you choose, from our New Jersey or New York fleet, you and your attendees can expect top-quality service along with breathtaking views of the New York skyline.
How to Book Your New Jersey Yacht Charter with City Cruises 
Booking a yacht charter in New Jersey is a breeze with City Cruises. Once you have decided upon a date and finalized the details, we will take the helm to ensure everything is prepared and ready for you, allowing you to focus on your special day. Whether you are planning a holiday party, corporate event, or a social gathering, chartering a yacht with City Cruises offers an unforgettable venue that will create lifelong memories. Ready to set sail? Simply fill out this form and an event planner will contact you to get you started on your voyage to a great time.