En af de bedste måder at se Paris på er ved at tage på en rundvisning. På den måde kan du lære om byens rige historie og kultur, mens du ser nogle af byens mest berømte seværdigheder. Nyd din tur i Paris med City Experiences!
Between the countless museums, vibrant neighborhoods, and fantastic restaurants, it can be challenging to decide what to do when visiting Paris, France. One way to utilize your time wisely is by booking a guided tour. Paris tours can help you see multiple sites in one day, make it easy to travel between attractions, and allow you to see parts of the city that you wouldn't otherwise experience on your own.
Beyond such landmarks as the Eiffel Tower and the 12th-century, Gothic Notre-Dame Cathedral, the city is known for its designer boutiques and cafes along the Rue du Faubourg Saint-Honoré, and there is so much to take in and explore while visiting Paris. It comes as no surprise that Paris is ranked as the second most-visited city in the world. With over 2.2 million people calling Paris home, visitors and locals alike take pleasure in the foods, wines, and cultural history of this city which is more than 2,000 years old.
Planlægning af din rejse til Paris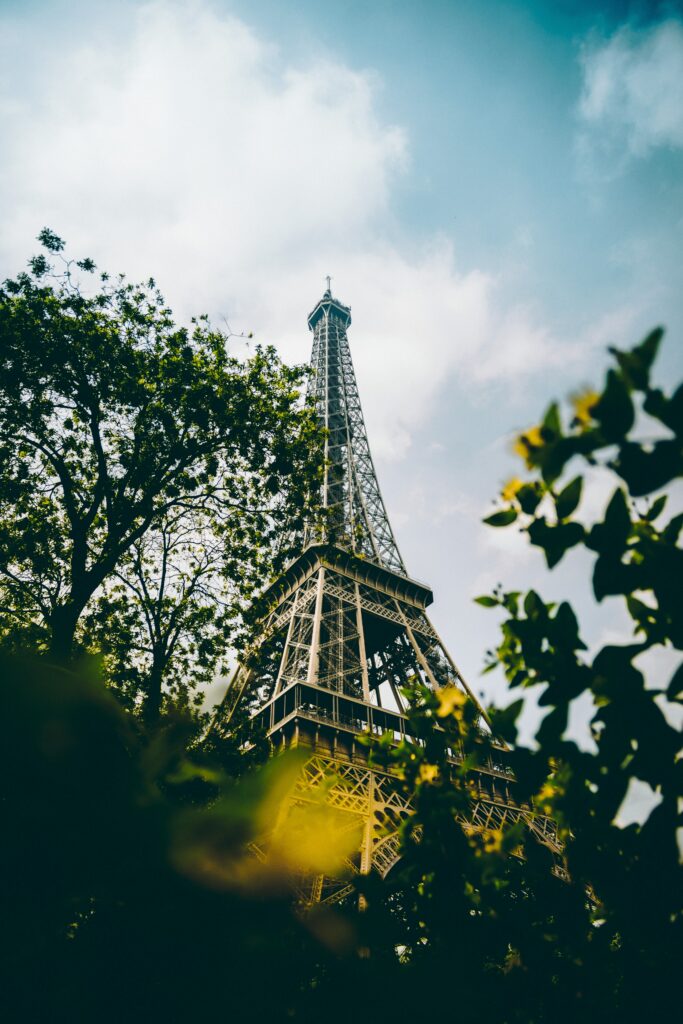 1 Bestem det bedste tidspunkt for et besøg
While there is never a wrong time to visit Paris, different times of the year offer different perks. While spring and summer offer better weather and outdoor events, the fall and winter have fewer crowds, and you may experience unique cultural and holiday festivities. Additionally, off-peak seasons may offer more affordable travel and accommodation options.
2 Bestil fly og indkvartering
You'll want to book your flights at least six months ahead of time to get the best rate. In terms of accommodations, you'll need to decide if you want to stay somewhere centrally located, close to major attractions and transportation options, or in a neighborhood that might be further away from the main attractions but more affordable and offers a local, authentic experience.
3 Beslut dig for, hvad du vil se
You could spend a month in Paris and still not have time to experience all of this vibrant city's incredible sights and neighborhoods. Make a list of your must-see attractions, and consider visiting a mix of popular landmarks, charming neighborhoods, and off-the-beaten-path locations. Prioritize them and make a plan in advance, keeping in mind the locations and opening hours, to maximize your experience.
4 Overvej at booke en tur
A Paris tour is the best way to use your time wisely and see a lot of attractions at once. Walking, food, and boat tours are some of the most popular options! Also, consider themed or specialized tours focusing on specific interests such as history, art, or fashion. Guided tours can provide you with unique insights and experiences, ensuring you get the most out of your trip to Paris.
Hvad skal jeg gøre på min første rejse til Paris?
Eiffel Tower: This 1,083-foot tall (330 meters), 19th-century structure is integral to Paris's famous skyline. Regardless of location, it is one of the world's most famous landmarks.
Louvre-museet: Som verdens mest besøgte museum kommer besøgende fra hele verden for at udforske Louvres enorme kunstsamling. Du får nok brug for mere end en dag for at se alt, hvad dette museum byder på!
Notre Dame: Denne katolske katedral fra middelalderen er en af de mest udsmykkede kirker i Europa og et af de bedste eksempler på fransk gotisk arkitektur.
Musee d'Orsay: Dette museum har til huse i en historisk Beaux-Arts-jernbanestation og rummer adskillige værker af fransk kunst, herunder skulpturer, malerier og fotografier.
Triumfbuen: Det tog over 30 år at bygge dette monument, som stod færdigt i 1836. I dag er det et fantastisk sted at se og tage billeder af den parisiske skyline.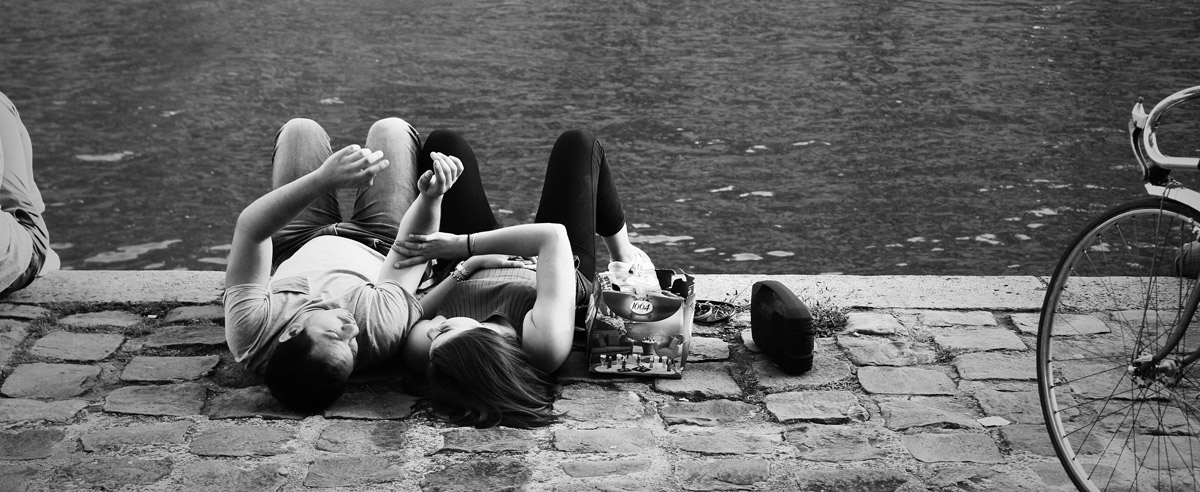 De 6 bedste ture i Paris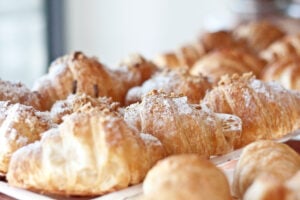 Ideal for foodies, this tour will lead you to the finest croissants, bread, macarons, chocolates, and wines in all of Paris! Along the way, you'll have the chance to explore UNESCO-recognizYou will learn about the legend behind every cheese and the story behind every recipe and classic dish as you weave through the charming Marais neighborhood and meet the people behind the food and local family-run restaurants. Do not miss out on this whistle-stop tour of all things French cuisine. With eleven different sampling opportunities, including two French wines, there's no way you'll be leaving hungry!
Skip the line at Paris's most iconic museum! This three-hour walking tour includes an expert art historian guide, a skip-the-line Louvre ticket, and all of the highlights of this incredible art museum. While many visitors come to the Louvre to view Leonardo da Vinci's Mona Lisa, thick crowds can make it difficult to catch a glimpse. This tour was designed to enjoy this painting at the best possible time, so you don't have to work through a crowd. You can also enjoy several Italian sculptures, French painting galleries, and classic Greek art rooms.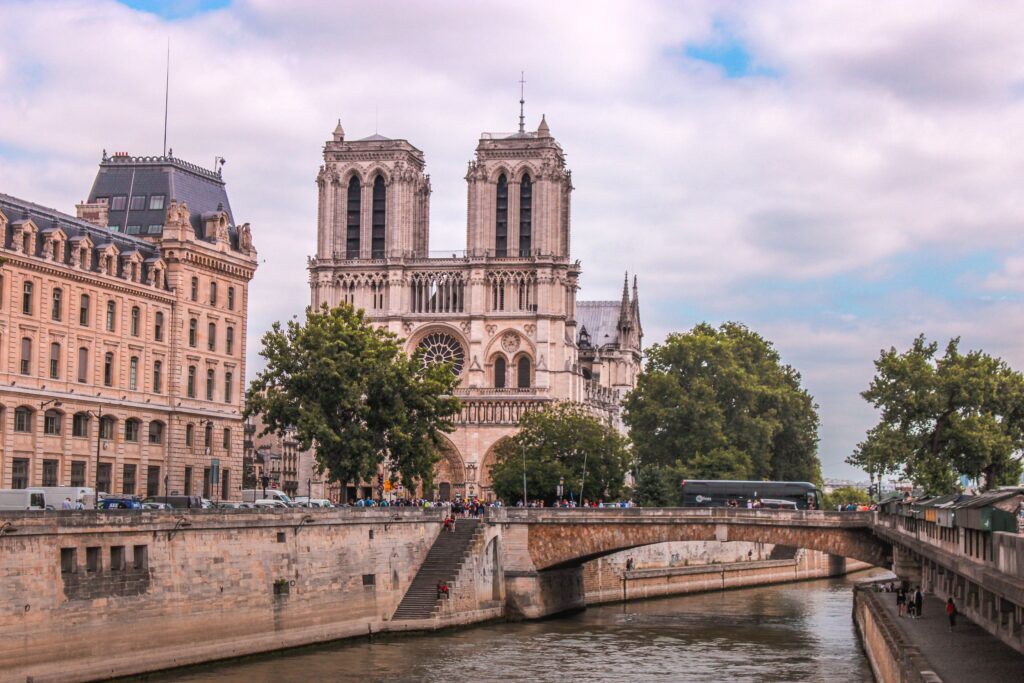 Paris på en dag 
If you're wondering how to tour Paris in one day, this tour is for you! This is one of the best Paris tours for visitors who want to see all of Paris's incredible sights in one action-packed day! You'll get a skip-the-line ticket to the Louvre and the Eiffel Tower, enjoy panoramic city views, learn about Paris's rich history from a local guide, and relax on a sunset Seine River cruise. Along the way, you'll have the opportunity to explore the Montmartre neighborhood and the Sacre Coeur Basilica, visit the stunning Notre Dame, and experience the sights within the Latin Quarter. Give your legs a rest after a long day touring aboard a one-hour Seine River Cruise and experience the city from a unique perspective on the water as afternoon stretches toward evening and the streetlights cast their dreamy glow on the water. Flexible ticketing allows you to save your river excursion for the following morning if that suits your needs better There is no better way to take in the attractions of the City of Lights than this fantastic 9-hour tour!
Montmartre som en lokal: Paris Food Tour
You'll want to come hungry for this Montmartre food tour! Not only will you get to explore Montmartre, Paris's lovely hilltop village, but you will also have the chance to experience this neighborhood's local businesses, from small cafes to gourmet grocery stores. Sample fresh pastries at the local patisserie, enjoy Montmartre beer and local charcuterie, and savor a glass of wine over lunch. If you want to feel like a local, this tour is for you!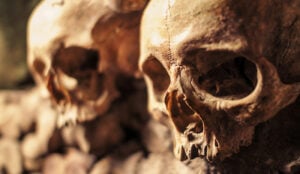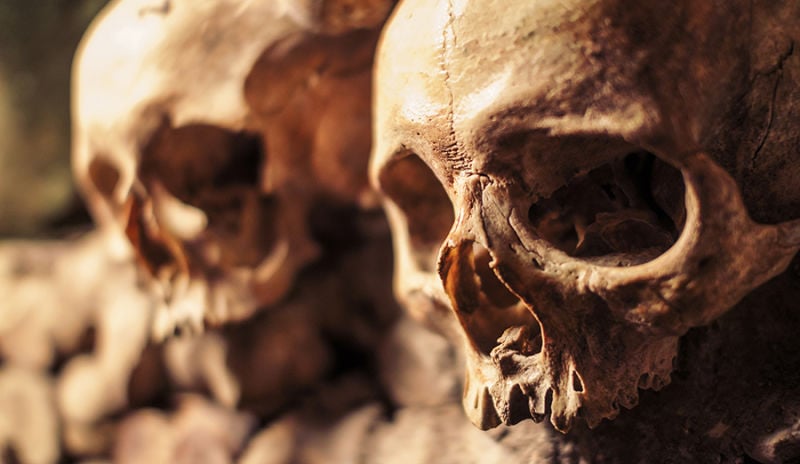 Rundvisning i katakomberne uden om køen 
Det er ikke en tur til Paris uden at opleve katakomberne! Du begynder med at springe den lange kø over, som typisk strækker sig hele vejen rundt om blokken. Med hjælp fra en lokal historiker kan du sno dig gennem de underjordiske tunneler under Paris' gader. Undervejs vil du opdage hele historien om, hvordan dette blev gravsted for over 6 millioner mennesker. Du vil se skulpturer lavet af menneskelige rester og krucifikser lavet af kranier, så denne tur er ideel for elskere af alt det uhyggelige!
Impressionismens mestre: Monet, Van Gough og Renoir på Musee d'Orsay
Denne tur til Paris er perfekt for kunstentusiaster og viser de fantastiske kunstværker af Van Gough, Manet, Monet, Cezanne og Gauguin. I løbet af denne to timers rundvisning vil din lokale ekspertguide føre dig gennem Musee d'Orsay og forklare historien bag disse kunstneres værker. Spring køerne over, nyd bygningens storslåede arkitektur, og nyd de ikoniske kunstværker, som du vil se undervejs.
Yderligere ofte stillede spørgsmål om Paris-turen
Hvad er Paris, Frankrig kendt for?
Paris er kendt for sine verdensberømte museer, sin fantastiske mad, sin fantastiske arkitektur og sine fantastiske historiske seværdigheder.
Hvad er den bedste måned at besøge Paris i?
Du kan overveje at besøge Paris mellem juni og august for at få fantastisk vejr. Hvis du ønsker lidt køligere temperaturer og mere overskuelige menneskemængder, er september til oktober også et godt tidspunkt at besøge Paris på.
Hvor lang tid skal jeg planlægge en rejse til Paris?
To get the best rates, you must start planning your trip to Paris at least three months in advance, if not six months prior. In terms of your trip length, two weeks should be enough time to enjoy the city and see all the major sights.
What are the most popular tours in Paris?
The most popular tours in Paris include visits to the Eiffel Tower, Notre-Dame Cathedral, Louvre Museum, and the Palace of Versailles.
What types of tours are available in Paris?
There are many types of tours available in Paris, including walking tours, bike tours, food tours, river cruises, and bus tours.
How do I choose a tour in Paris?
You can choose a tour in Paris based on your interests, such as art, history, food, or architecture. You can also choose a tour based on your preferred mode of transportation and the amount of time you have available.
Are tours in Paris guided?
Most tours in Paris are guided, with a knowledgeable guide leading the group and providing information about the sights and landmarks along the way.
What is the best time of year to take a tour in Paris?
The best time of year to take a tour in Paris is in the spring (April to June) or fall (September to November), when the weather is mild and comfortable.
Are tours in Paris available in different languages?
Yes, tours in Paris are available in different languages, including English, French, Spanish, and German.
Do tours in Paris include entrance fees to attractions?
Some tours in Paris include entrance fees to attractions, while others do not. It is important to check the details of each tour before booking to ensure that you know what is included.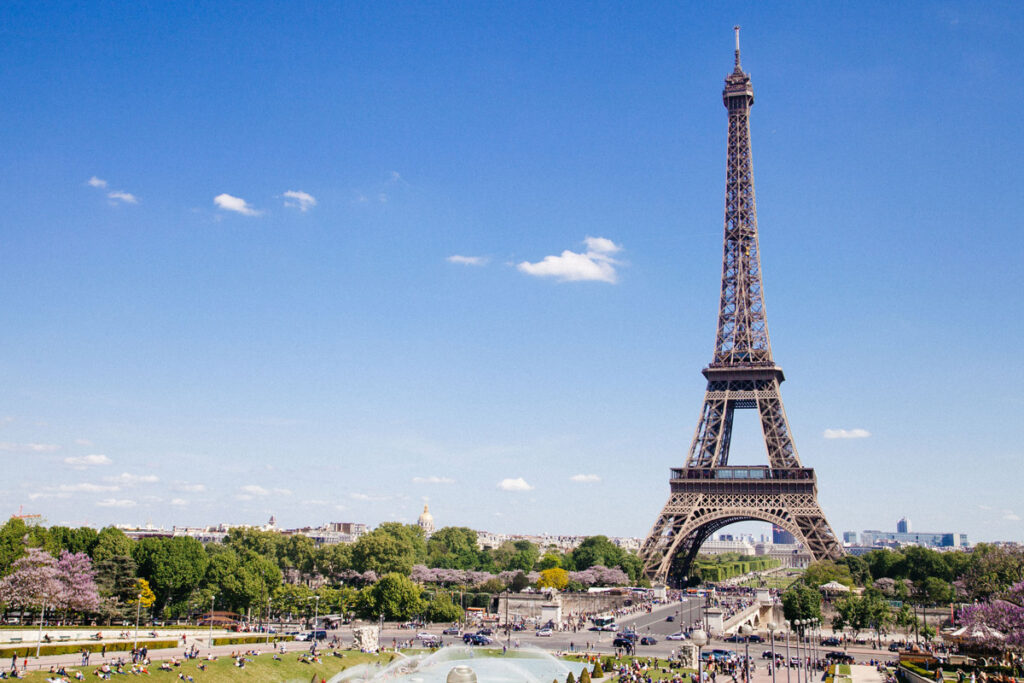 Original post date: June 13, 2022