Ah…Boston. It's a city that offers so many things to do. Your main question when planning a trip there will be, where do I start? We hear you. There is tons of fun to be had and a host of must-see sights, so it's important to choose wisely when planning your itinerary. To help you make the most of your trip and thoroughly enjoy the destination, we have a couple of ideas to run by you. Some take place on the high seas, others on land, but they all have one thing in common: to ensure that when you experience Boston during your visit, it will be packed with a host of memorable moments and spectacular sights you'll cherish forever.
Boston Yacht Life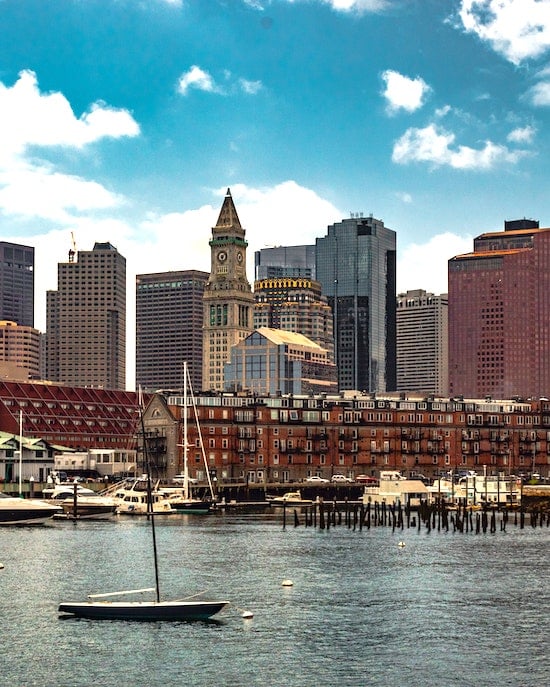 We all dream of it, right? Owning a boat and enjoying that yacht life. Because what is cooler (literally and figuratively!) than cruising Boston's world-famous harbor and getting up close to all the action and iconic sights of the city? We can't offer you all that (sorry, guys), but we can offer an experience that provides a slice of that life with our one-hour Historisk havnekrydstogt. Not only will you be awash with exquisite views of the harbor, city skyline, and a wealth of historic sites, but you will also get insights into everything you see with live narration by expert tour guides onboard. Whether it's legends and lore about heroic tales of the Revolutionary War and local seafarers, or views of the Boston Harbor Islands, Bunker Hill Monument, and the USS Constitution, this is one experience—complete with a cash bar and light snacks for purchase—where you get all the insider info you could ask for. Add to that luxurious outdoor viewing decks and indoor spaces with huge windows for seating options, and this journey will be for the books!
Of course, while daytime excursions are in demand—especially with warmer months on the horizon—those who prefer evening-hour activities do not need to despair. Because that's where the Narrated Historic Sunset Cruise makes its mark. This 90-minute adventure combines the best of everything: a majestic skyline at sunset, iconic sights, and historical accounts of harbor happenings. The fully narrated tour by onboard experts features details on all the myths and appeal of Boston Harbor's history and present-day attractions, plus up-close views of several celebrated sites. You will also witness the USS Constitution's sunset ceremony and traditional cannon salute signifying that the day has ended. With outdoor viewing decks and indoor spaces that feature large windows, taking it all in is easy. And if hunger or thirst calls, we have you covered with a cash bar and light snacks available for purchase.
Boston's Thrill-boat RIde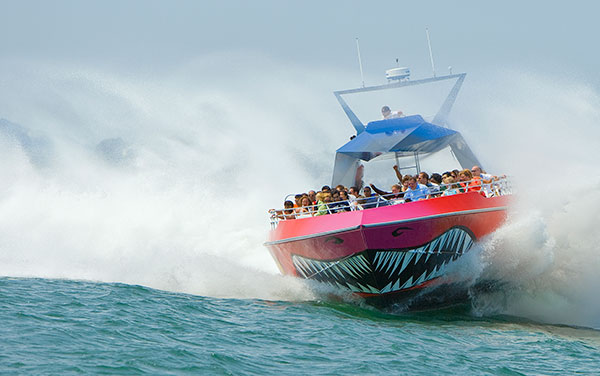 What about adrenaline junkies, you say? People who want to feel the power and rush of the water right near them as the wind blows through their hair. Don't worry, we have something for them too. Because the CODZILLA Turen i spændingsbåd is a monstrously fun experience and a roaring good time. Not only do we push the gas pedal forward to go, go, go, but simultaneously, we crank the music to 11 with an original soundtrack and storyline designed to put good vibes—and good times—into full gear. This up-tempo experience is no ordinary boat ride. The thrill-a-minute adventure hits the water at 40 miles per hour, clocks several hairpin turns, and does 360-degree spins that leave you breathless and feeling exhilarated after the adventure. And have no fear—our fully trained captains and crew will ensure you're always safe while being entertained. Plus, although this wet ride may get guests slightly damp or even drenched, free ponchos are available onboard. Insider tip: Trips often sell out on holidays and weekends, so be sure to reserve your Codzilla adventure well in advance.
Boston Tours and More
Now some of you who have gotten accustomed to yacht life may be wondering what you should do once you head to dry land. Stay calm: We have a solution. If you're a foodie (like who isn't?) and/or a history buff, we suggest you check out the Ultimate Boston Food Tour: Freedom Trail & North End. This three-hour culinary adventure satisfies guests from the city's historic downtown to its notable North End area. Along the journey, they'll enjoy stops in local markets, historic restaurants, and delightful eateries all while discovering the intriguing stories behind each dish devoured and why signature specialties such as clam chowder and lobster rolls play a key role in Boston's history—in fact, just as much as the sights along the historic Freedom Trail. With expert guides telling tales, eight delicious tastes from six small businesses are on the menu (equivalent to a full lunch). Among the highlights is a visit to Boston's oldest continuing-running restaurant—where you can sit in the booth that was historically reserved for President John F. Kennedy—an authentic Italian-style pastry shop to sample one of the city's beloved sweet treats (a sweet ricotta-filled cannoli), time at the Boston Public Market, and a stop into the iconic 19th-century Quincy Market, among other savory spots. You will experience all the best New England classics from lobster rolls and Boson baked beans, to clam chowder and Boston cream pie—so be sure to come hungry and ready to eat.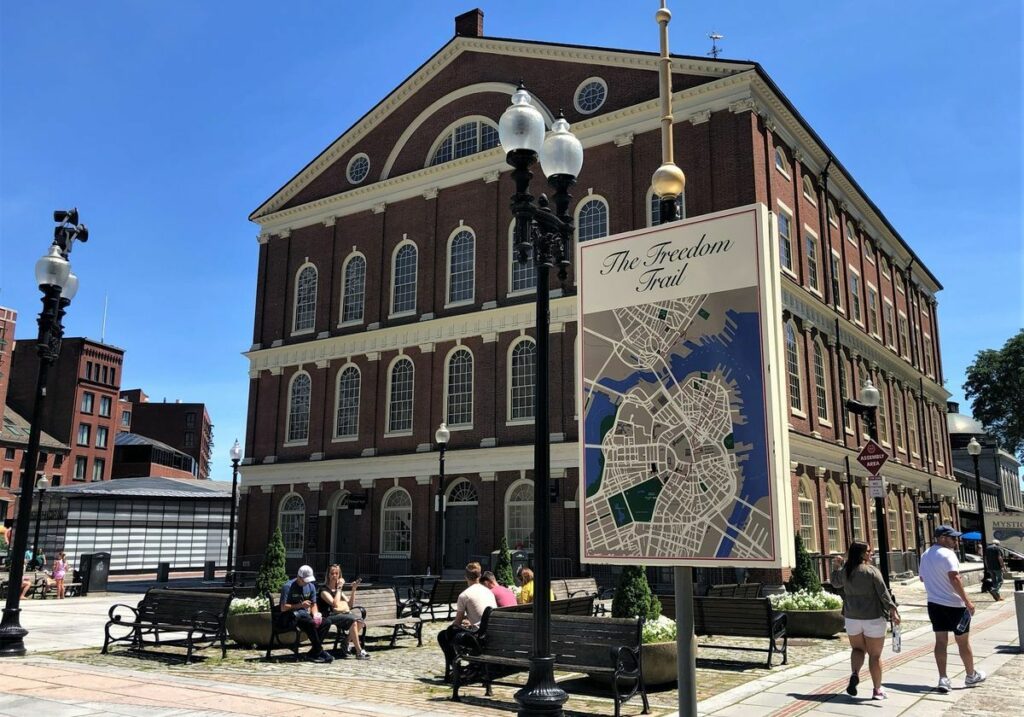 Or, if you're looking for a package of experiences, try the Historic Harbor Cruise & Two if By Sea: Paul Revere's VIP Freedom Trail Tour. You'll get all of the sights, whether by land or by sea!
Historisk havnekrydstogt og to hvis til søs: Paul Revere's VIP Freedom Trail Tour
Seeking more ideas? For even more intel on Mouthwatering Boston Food Tours, head here. Interested in an eco-venture cruise? Check this out. Want a pre-prepared itinerary? 3 days in Boston is your best bet. No matter what adventure you choose, just remember to enjoy every second of your experience, because while we can offer great suggestions, we can't slow down time to give you enough hours in the day to experience them all. (But we promise—we'll work on that!)