The South Bank borough of Southwark is home to some of the most famous attractions in London, with the Tate Modern, Borough Market, the Shard, London Bridge, the London Eye, and Shakespeare's Globe theater just some of the iconic spots calling it home.
But while famished sightseers once had to go out of their way to find a decent bite after roaming the cavernous halls of the Tate Modern or exploring the rest of London's South Bank, those times are long gone. Today Southwark is home to some of London's best restaurants, serving up truly great food for a variety of budgets, from fine dining to casual eats.
Discovering the best food in Southwark
The modern British food scene is at its best in Southwark, thanks in no small part to a generation of young chefs and shop owners who are returning to their roots—and bringing a whole new energy along with them.
Not sure where to start? Our London Bridge & Southwark Food Tour offers more than seven tastes and drinks, including ale-battered fish and chips from a 500-year-old tavern. Come hungry—you'll sample enough food for a full lunch.
Still hungry? We've rounded up some of the best food in Southwark, London, from Southwark Station to Stoney Street and everything along the way.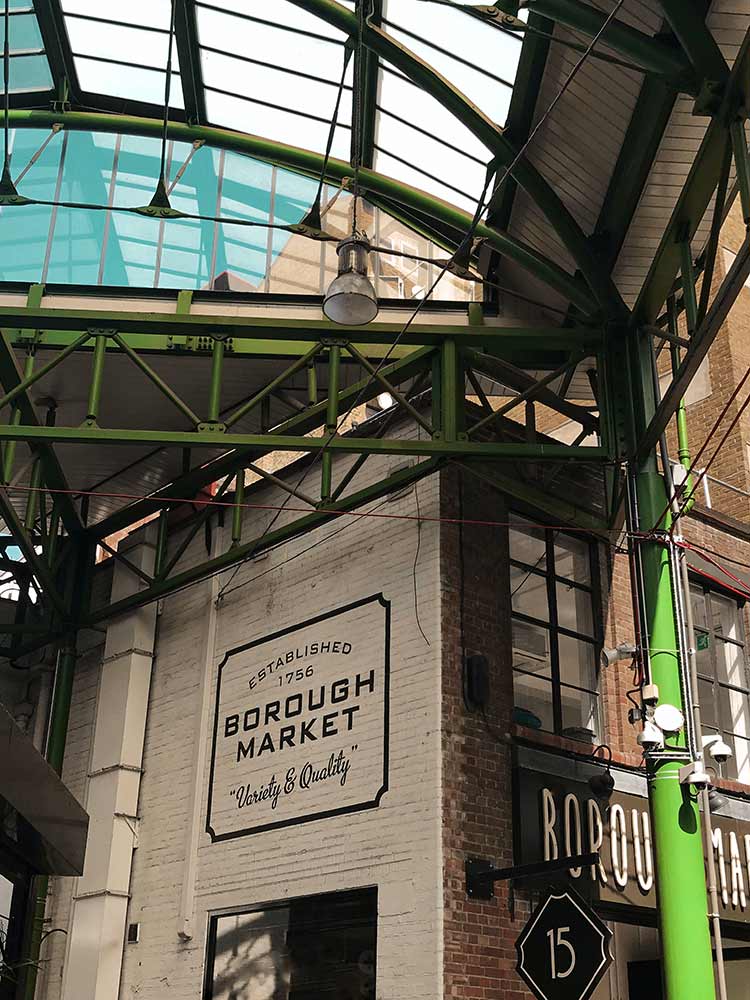 1 Borough Market
Visitors and locals alike head to Borough Market on Southwark Street, where fantastic international vendors offer everything from finger food and full meals to high-quality ingredients to make your own dishes. Make an afternoon of it and roam through the many stalls at the market to taste small plates drawing on cuisines from around the world.
2 Flat Iron Square
Another great spot to head for a wide range of dining options inspired by cuisines from all around the world is Flat Iron Square.
Located under a railway arch, this London Bridge spot is a great place to find everything from spicy Malaysian noodles to buttermilk pancakes to fabulous Middle Eastern fare. There's also a craft brewery with a great beer garden under the arches, where you can listen to music provided weekly by a local DJ (and partake in some excellent people-watching).
3 Ping Pong Southbank
Not far from the Tate Modern, Ping Pong Southbank serves up delicious dim sum: dumplings, bao, buns, and gyoza, including several gluten-free and vegan options.
Come for the super-fresh dim sum served with spicy, sweet, and savory dipping sauces; stay for the amazing cocktails, whipped up with tasty ingredients like lychee, elderflower, and passionfruit.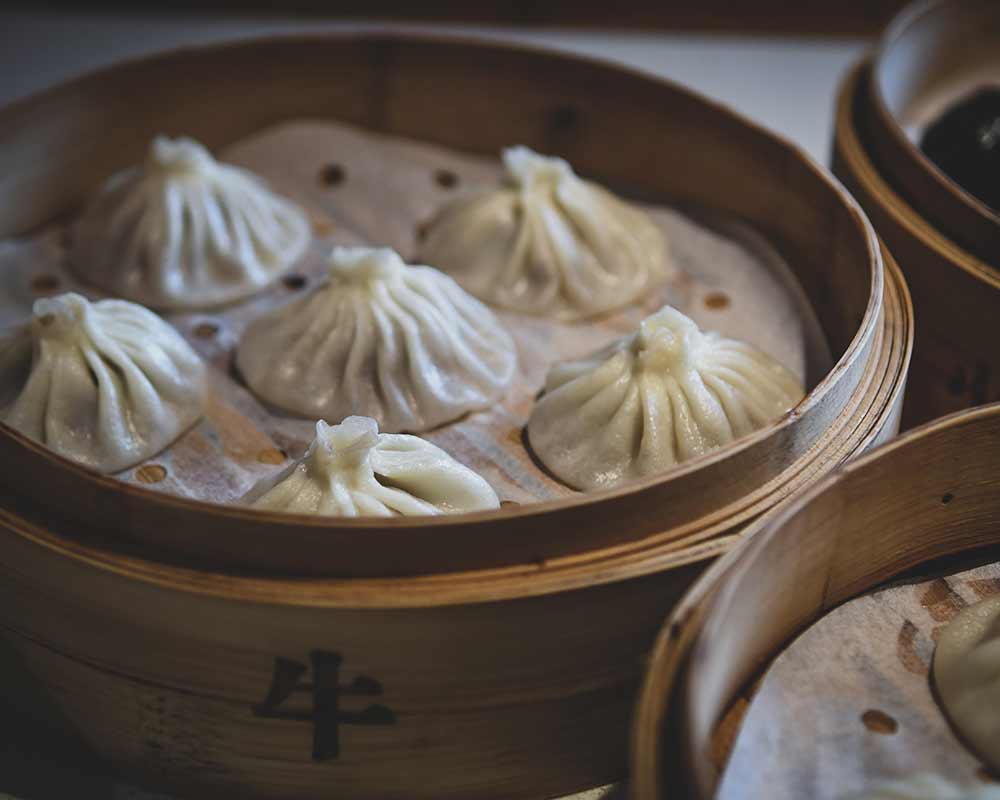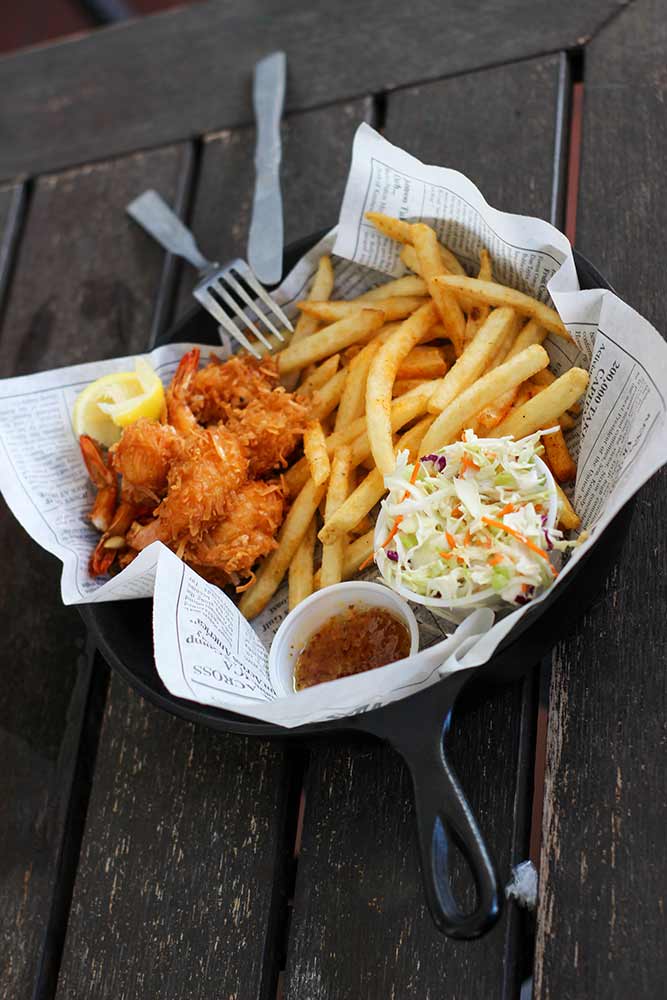 4 El Pastor
Head to El Pastor on Stoney Street for fabulous Mexican fare. In addition to some unexpected takes on Mexican cuisine, you'll find the usual (delicious) suspects, like tacos, tostadas and quesadillas, not to mention quality cocktails featuring top-shelf mezcal and tequila.
5 Tatale
Southwark's excellent Tatale serves up delicious pan-African food. Head here for a family-style meal to taste just about everything on the rotating menu—all of which is a revelation. Come hungry to try fantastic dishes like chichinga buttermilk-fried chicken wings and crispy ackee croquettes with Scotch bonnet and lemon.
6 12th Knot
Perched atop Sea Containers London, one of Southwark's most attractive boutique hotels, you'll find 12th Knot, a rooftop restaurant with a menu that features locally sourced ingredients. It's a great spot for early evening or after-dinner drinks with a view.
7 Seabird
Another great spot to perch high above London rooftops while dining is Seabird restaurant, a fantastic dining option brought to you by the folks who run the ultra-hip Hoxton hotel chain.
Located on the Southwark property's 14th floor, the restaurant has a great menu featuring fresh oysters and other seafood dishes inspired by Spanish and Portuguese cuisine, all of which can be washed down with the top-notch craft cocktails on offer.
8 The Anchor & Hope
Located just around the corner from some of London's best stages, like the Old or Young Vic, the Anchor & Hope pub is a tried-and-true option for anyone looking for a spot to hang before or after a night out at the theater. Expect classic British gastropub fare and a laid-back vibe.
9 Restaurant Story
Just six months after its opening in 2013, Southwark's ritzy Restaurant Story received its first Michelin star, and it earned another in 2021—for good reason. This splurge-worthy concept restaurant offers a truly unique dining experience.
You won't be presented with a menu once you sit down at your table. Instead, a 10-course tasting menu consisting of a mix of classic Restaurant Story dishes and your own personal dining preferences will be created for you on the spot, using seasonally inspired ingredients. (It'll just set you back around £225 per person.)