Italian cities exude romance, but none quite like Venice. From its intimate canals and alleyways to grand piazzas and bridges, the Floating City is full of beautiful places to pop the question.
If you're considering asking your partner to marry you while you're in Venice, this guide on how to plan the perfect Venice proposal has everything you need, from tips on picking the perfect setting to heart-melting proposal ideas.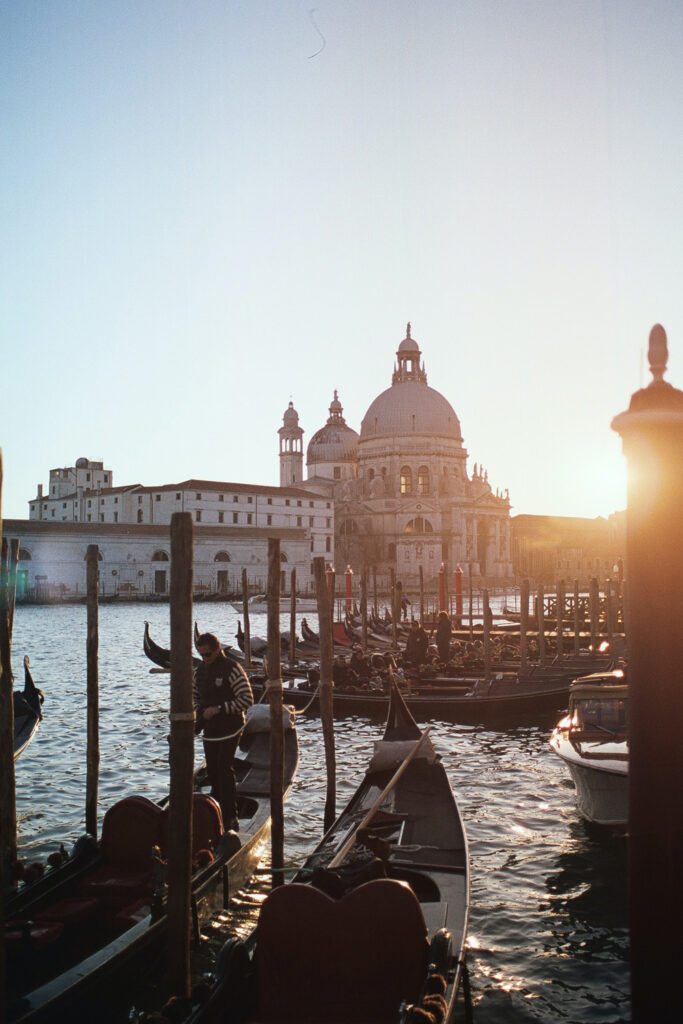 The most romantic spots to propose in Venice
Along with your soon-to-be-promised and the ring, location is one of the most important aspects of an unforgettable Venice proposal. These romantic places can help capture the deep feelings of love you have for your partner—and any of them would set the scene for a fantastic proposal story.
A gondola ride is a romantic place for a surprise proposal
There's perhaps no more perfect setting for a surprise proposal in Venice than a gondola ride. As your gondolier glides along, you'll have the peace and quiet you need to ask the question. Many walking tours include a gondola ride, allowing you to ask the question then or to scout an idyllic place for a private proposal later.
While the Grand Canal offers an incredibly scenic backdrop, a quiet canal lined with pastel houses and stone bridges is best—and there's one canal and bridge that makes for an incredibly romantic proposal spot.
Crossing the Rio di Palazzo, the Bridge of Sighs connects the Doge's Palace to the former prison. Although the beautiful bridge has a dark history, it's been eclipsed by a local legend: if a couple kisses under the bridge at sunset, their love will be eternal. This legend plus the magic of a sunset proposal makes this arguably the best engagement spot in Venice.
St. Mark's Square is a perfect spot for a public proposal
For a grand public proposal, St. Mark's Square (or Piazza San Marco) is a beautiful spot. As the main city square, you're surrounded by famous local landmarks like St. Mark's Basilica and Belltower, as well as the picturesque colonnaded buildings lining the square.
Plus, given that it's one of Venice's most popular tourist attractions, dropping to one knee here to pop the question almost guarantees a big cheer from the crowd when your partner says yes.
The Rialto Bridge is one of the best places to propose in Venice
Spanning the Grand Canal, the elegant Ponte di Rialto is another iconic Venetian landmark, offering a magical view of the gondolas, boats, and amazing architecture lining the waterways.
You can either propose on the bridge itself or on one of the nearby walkways that have views of the bridge. Either way, make sure your engagement photos capture it in the background.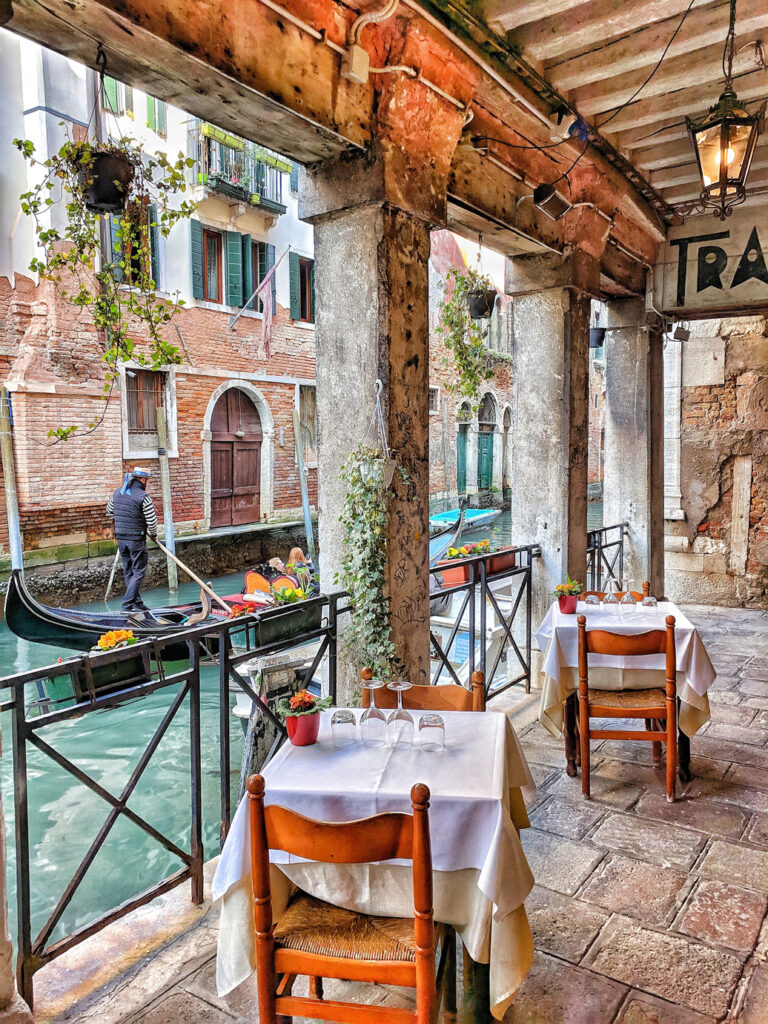 An intimate cafe or restaurant could make it a perfect moment
If you'd like to have your special moment in a romantic restaurant, you'll be spoiled for choice in Venice. There are hundreds of enchanting spots here—you can even propose in a Michelin-star restaurant if you want.
Some restaurants offer sweeping views of the city and canals, while others are quiet, intimate hideaways. If you're not sure where to start, Devour Tours' food tours visit some of the best family-run restaurants in the city, allowing you to scout a location in advance—and ensure the food is good! You can even ask your guide for recommendations.
A private terrace or balcony can be a romantic place to propose in Venice
Many hotels, vacation rentals, and restaurants have small, intimate balconies and terraces that are perfect for marriage proposals. If you're looking for a private place for a romantic moment, these are lovely places to get down on one knee.
How to ensure your Venice marriage proposal goes smoothly
Here are some additional tips for a picture-perfect proposal in the Floating City:
Hire a surprise proposal photographer to capture that special moment.
Be careful with the ring if proposing on a gondola ride! Those gondoliers are experts at keeping the boat steady, but better safe than sorry.
Go out to celebrate after! Venice has so many wonderful restaurants and bars, and what better way to celebrate your engagement than eating seafood and pasta and sipping prosecco?
Even if you planned the perfect time of day and location, be open to the moment. You may happen upon the perfect spot while walking in the evening, with flickering lights all around you. If the moment and the place feel right, go for it.
Get engaged to the love of your life in one of the most romantic cities in the world
If you're looking for proposal ideas, Venice, Italy, has a plethora of romantic places at your disposal—no matter what proposal story you choose, it's sure to be like a fairy tale.
With City Experiences, you can make this once-in-a-lifetime trip with your life partner even more memorable, adding on VIP boat rides, after-hours tours of St. Mark's and Doge's Palace, historic walking tours, and much more.