From cruises and Camden Yards to aquariums and art museums, there are plenty of fun ways to spend a day in Baltimore
You've probably heard of the monuments in Washington D.C., the revolutionary history of Philadelphia, and the towering skyline of New York City, but there's one place in the eastern United States that you may not be too familiar with: Baltimore! It's a bustling city with a history just as rich as its neighbors. And, while it might not be as internationally renowned as Rome or Rio de Janeiro, Baltimore is one of the East Coast's hidden gems. In fact, there are plenty of exciting and fun things to do in Baltimore, and the city's rich cultural identity and unique heritage certainly won't leave you disappointed. So, without further ado, let's dive into the top five things to do in Baltimore.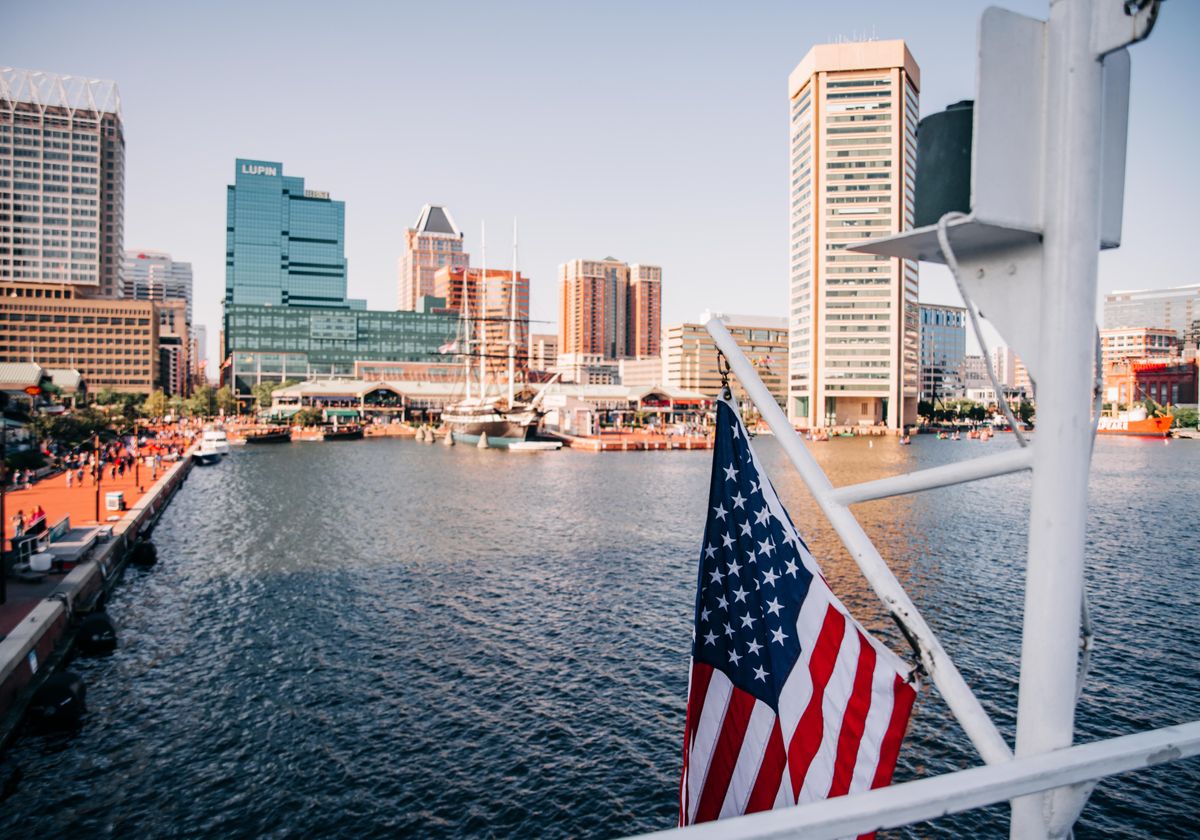 1. Go to an Orioles Baseball Game at Camden Yards
If you're a baseball fan, you'll probably already have an Orioles game on your Baltimore to-do list. However, the best thing about baseball is that even if you're not a diehard fan, you'll still have an absolute blast going to a game in person! There's no more American pastime than enjoying a game, having a hot dog, doing the seventh inning stretch — and, of course, enjoying a tall, frosty, beer. As one of Major League Baseball's newest and most modern stadiums, the Baltimore Orioles' home field has the charm of an old-school park, but it's also complete with state-of-the-art amenities and design. (A whopping 72 million fans have been to Orioles games over the last 30 seasons, so you know they're doing something right!) And, when you're in Baltimore, be on the lookout for other events the stadium holds, including concerts, festivals, meetings, tours, and more.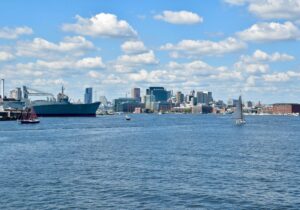 2. Take a Scenic Cruise
The best way to take advantage of all of Baltimore's spectacular views and scenery has got to be by taking a leisurely cruise on the Patapsco River. Looking for a way to spend an afternoon on the water? Then City Cruises' Signature Lunch Cruise is for you. You'll enjoy a two-hour ride on the Patapsco River and a delicious, freshly-prepared lunch buffet. Don't forget to snap some pictures of the spectacular views of the city skyline and local landmarks, including Federal Hill, the National Aquarium, Fell's Point, Fort McHenry, and the Francis Scott Key Bridge. Or maybe you're in the mood for a drink — if so, you've gotta check out the Inner Harbor Sights & Sips Cruise for the most fun happy hour in Baltimore. Enjoy an animated narration of Baltimore's rich history as you sail on the harbor.
3. Visit Edgar Allan Poe's Gravesite and Memorial
You might know about Edgar Allen Poe's famous short stories and influence on the horror genre, but did you know that the famous American writer and poet died in Baltimore in 1849, at age 40, under mysterious circumstances? (In fact, there are all sorts of interesting tidbits about the macabre writer's grave at Westminster Hall and Burying Ground!) For instance, Poe's birth date is listed on the stone as January 20th instead of January 19th — the day he was actually born — and the reason for this oversight remains a mystery today. Plus, you can hear all about the legend of the "Poe Toaster," the anonymous person who left cognac and roses at the grave on Poe's birthday from 1949 to 2009.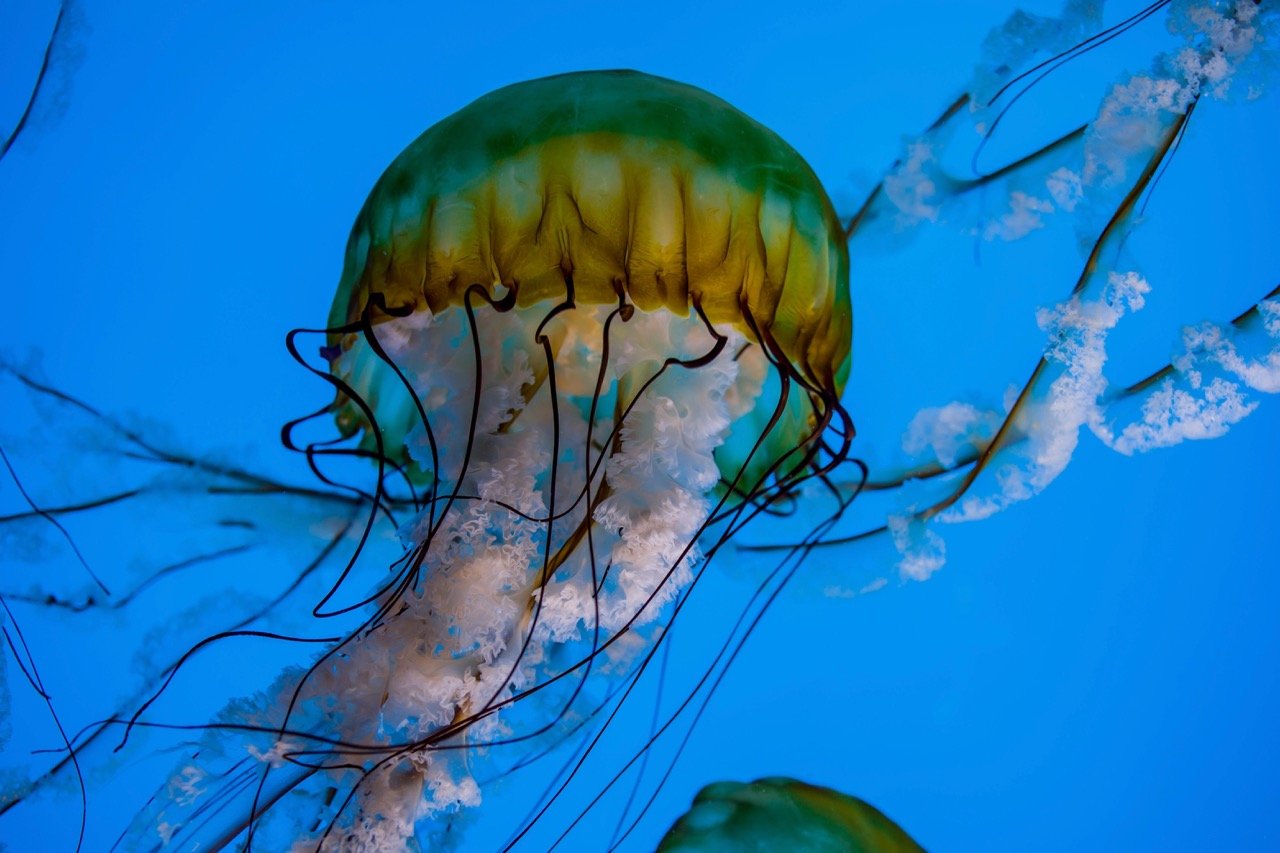 4. Check Out the National Aquarium
If you're traveling with your family or you're interested in marine wildlife, the National Aquarium is a must-stop destination. It's a massive aquarium and nonprofit organization whose mission is "to inspire conservation of the world's aquatic treasures" — and that, they certainly do! Featuring award-winning habitats full of thousands of different types of fish as well as birds, amphibians, reptiles, and mammals, The National Aquarium is ranked as one of the United States' top three aquariums and, of course, as Maryland's largest paid tourist attraction.
5. Explore the Baltimore Museum of Art
Founded over 100 years ago, the Baltimore Museum of Art is a great way to spend an afternoon while you're in town, and with one of the most important collections of 18th-, 19th-, and 20th-century art in the United States, it's a can't-miss cultural hub in the city. You can enjoy a stroll through the BMA's gardens — where 33 modern and contemporary sculptures are spread across almost three green acres — browse the BMA Shop and wander through the halls for a laid-back trip .