Protecting our oceans is not to be taken lightly. So, celebrating the oceans takes a special spot during the month of June. While World Oceans Day was June 8, it's important to celebrate throughout the entire year.
"World Ocean Day unites and rallies the world to protect and restore our blue planet!" Healthy oceans are imperative to our existence going forward, and "it's critical that 30% of our planet's lands, waters, and ocean are protected." 
Ensuring healthy oceans will help climate issues and biodiversity issues as well. The 30×30 movement is a "global movement to protect at least 30% of our blue planet by 2030 and safeguard our future."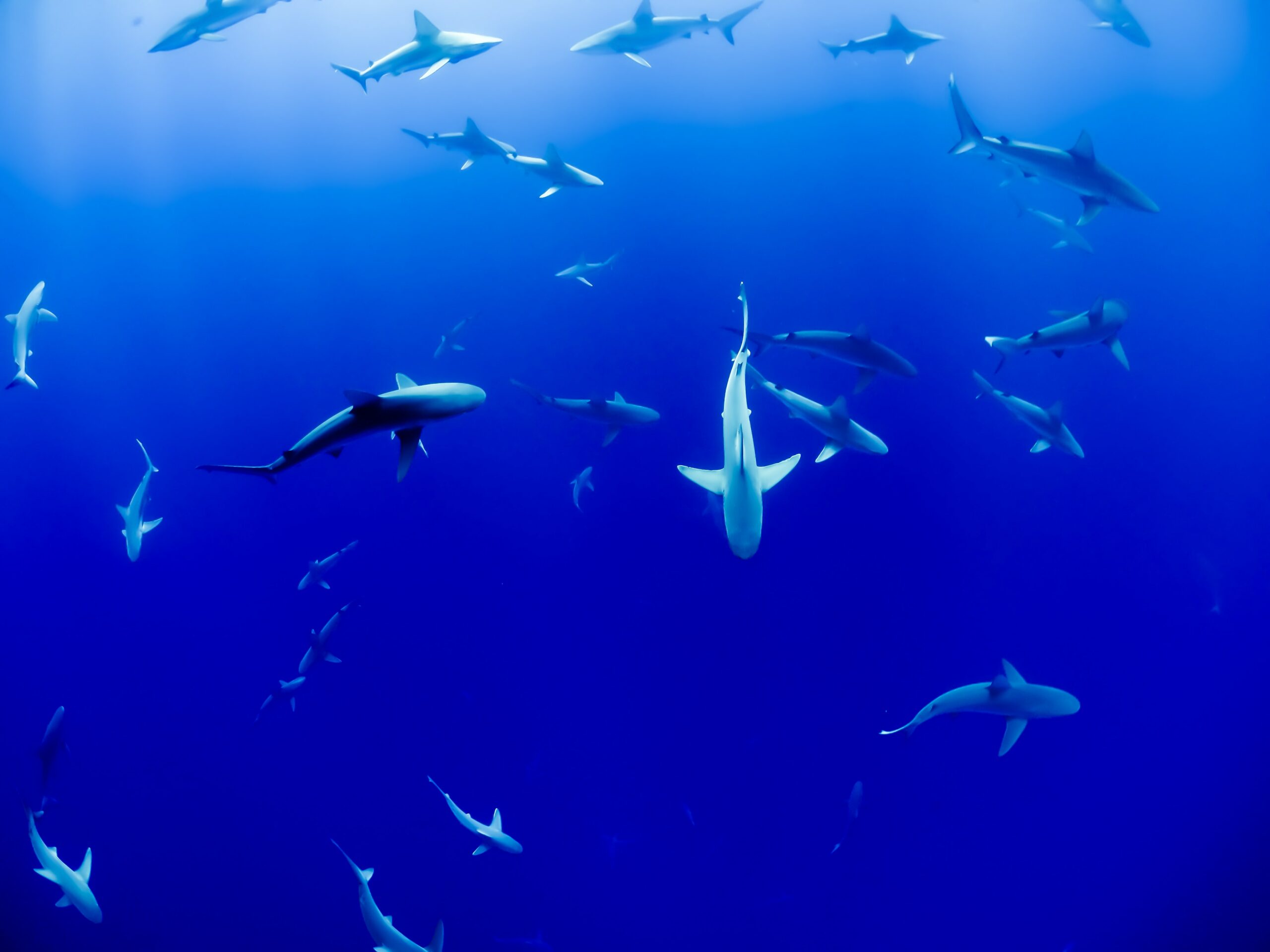 How to Help Protect the Ocean
 Our ocean is far more important than we sometimes realize. Covering 70 percent of the planet the ocean supports "humanity's sustenance and that of every other organism on earth." 
 Did you know that 50 percent of our oxygen is produced from our ocean? It's also a protein source for more than a billion people! 
 World Oceans Day is celebrated so that we are aware of the importance of the oceans to all of us every day of our lives. "They are the lungs of our Planet and a major source of food and medicine and a critical part of the biosphere." Then we need to help work together for the "sustainable management of the world's oceans." 
Celebrating Globally and Respecting the Oceans and the Planet
 On June 8, 1992, Oceans Day was declared at the Global Forum in Rio de Janeiro. Then in 2009, the United Nations designated it World Oceans Day. It is recognized around the world and deemed as important for future generations. 
 At Hornblower, we take the environment very seriously starting with the Respect Our Planet program, which is an initiative to improve our business and promote best practices to be more environmentally friendly. 
 While we understand that water transportation has not been historically environmentally friendly, we realize the challenges and are committed to a philosophy of continual improvement. We have an ongoing commitment to environmental stewardship while we work to lessen the impact on our environment and raise awareness. 
Check out Alcatraz Island by Hybrid Ferryboat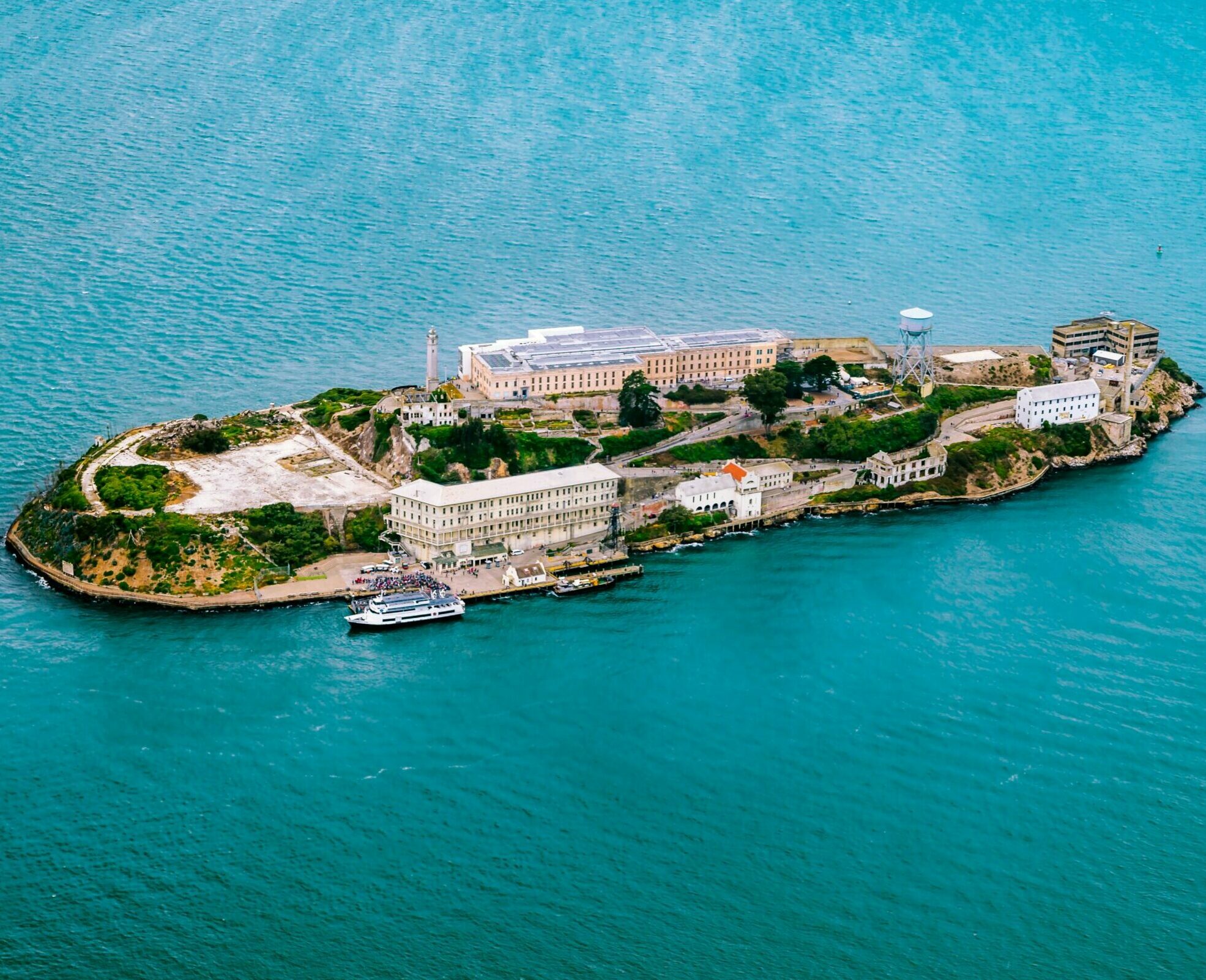 With Alcatraz City Cruises, part of City Experiences, you can adventure to Alcatraz like no other. The Alcatraz City Cruises' fleet includes the Hornblower Hybrid, the largest hybrid ferryboat in the world. It also includes two fully electric vessels in the fleet: The Alcatraz Clipper and the Alcatraz Flyer. 
So, you'll travel to the island knowing that protecting the world's oceans are important to City Experiences. While you sail there you'll see the Golden Gate Bridge, Alcatraz, Sausalito, and more.  
 Upon arrival you'll soak up the history that is Alcatraz. It was home to a federal penitentiary from 1934 to 1963 where notorious criminals were incarcerated. What was called The Rock, had famous inmates such as Al "Scarface" Capone and "Birdman" Robert Stroud. 
 Catch an evening trip over to the island and relish in the sunset over the Golden Gate, experience a cell door demonstration and hear the stories about Alcatraz's historical residents. You'll also have the opportunity to check places not available to the public by way of a guided tour. You might just uncover a tunnel or an underground jail. 
Watch the Whales in Boston
 There are so many things to do when it comes to respecting our oceans including watching whales in their own habitat. The New England Aquarium Whale Watch Cruise lets you experience the awesomeness of the oceans and its wildlife. 
 You'll set sale on Boston Harbor City Cruises' custom whale watch catamarans, which are large and fast at up to 35 knots and seat up to 400 passengers. You'll head over to Stellwagen Bank National Marine Sanctuary between Cape Ann and Cape Cod. This is a place that is a feeding ground for dolphins, whales, sea birds, and many other marine creatures. From humpbacks and finbacks to minkes, and critically endangered right whales, this is the place to spot them. And you'll get information and answers from New England Aquarium naturalists who are well-versed in these amazing mammals. 
 Enjoy the whale-watching tour that takes from 3.5 to 4 hours. Plus, there's light snacks available on board and outdoor viewing decks as well as indoor spots with large viewing windows. 
San Diego Whale and Dolphin Watching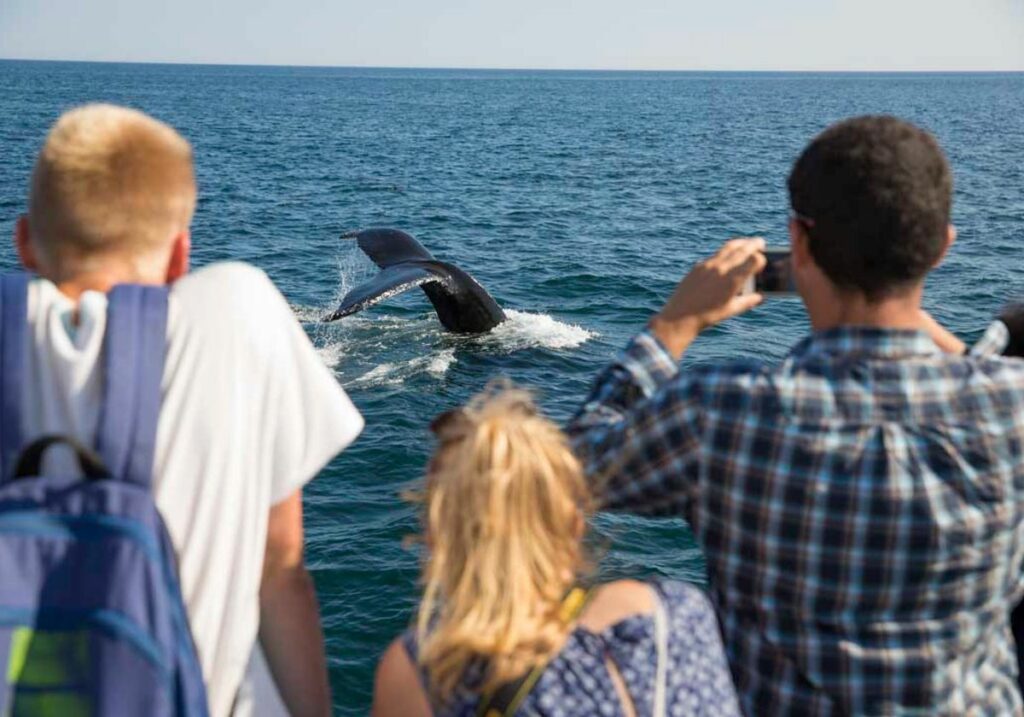 When in San Diego, make sure to learn all about the whale-watching hot spots. From Gray Whales in winter to Blue Whales in summer, dolphins, sea lions, marine birds, and everything in between, be sure to check out the Whale & Dolphin Watching Adventure, a 3.5-hour cruise on the San Diego Bay. 
 You'll cruise and see the bay's wildlife up close and personal. While onboard, you'll hear live narration and the details about aquatic life and the landmarks you pass. It's a great time to take photos and video.  
Check Out the Cool Ocean Wildlife
 There's something so cool about the incredible species that live in the sea. If you're in London, you won't want to miss SEA LIFE London Aquarium to explore the world underwater and the creatures that live there.  
 You'll journey from the depths of the Pacific and then through the ice of Antarctica. From sea turtles to Gentoo penguins, this special experience is one not to miss. You'll even come up close to a life-size AR Polar Bear. There are more than 7,000 creatures, UK's largest living coral reef, and activities to keep you enchanted and busy and make memories that last a lifetime. 
Catch the World Oceans Day Webinar and Learn from Whale Experts
 If you want to hear from experts about whales check out City Experiences webinar celebrating World Oceans Day. You'll hear a lively conversation about whales from migration patterns to endangered species as we dive deep into the behaviors of whales in the Atlantic and Pacific. If you're curious or want to get involved in whale watching and/or conservation efforts, this is the one to watch. 
 Get involved by watching or visiting places that can keep you abreast of how to help our oceans. It will be fun and worth it!