At this point we are all aware of the benefits of walking—it is a form of exercise that keeps us in motion and motivates us while the fresh air elevates our mood. There is always something to see once your feet get moving, and as an ideal form of discovery when we travel, it doubles as a great mode of transportation. That is why walking tours are offered pretty much everywhere you go. No matter how small or large a city, there are bound to be sites to discover that only require a durable pair of shoes. Of course, some destinations seem to demand exploration on foot because the natural elements they offer are just too good not to be experienced in an up-close and personal way. A prime example? The majestic and awe-inspiring Niagara Falls. As a true marvel for the senses, walking tours here immerse you in a unique experience, but figuring out which ones to book can be a bit overwhelming. That's why we are here to advise you on a few ways we know to deliver amenities you will definitely appreciate.
Niagara Falls Walking Tours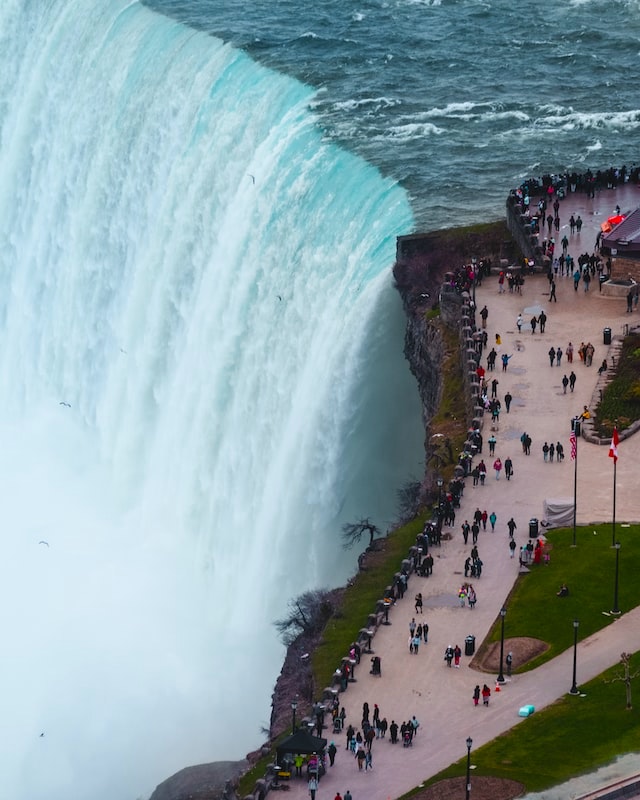 You know the old phrase "Good things come in threes," right? Great. Because that is exactly what we are about to detail for you with a trio of walking tours that make the most of your visit to the Falls. Let's start with the Exclusive First on the Boat Niagara Falls Tour & Journey Behind the Falls. This four-hour experience includes a ton of benefits for passengers, ranging from a Journey Behind the Falls experience with reserved access to exclusive first-on-the-boat access and priority spots on the First Elevator descending into Niagara Gorge. A local English-speaking guide detailing Niagara Falls' powerful and daring history, an expertly guided walking tour around the boardwalk, and live guide audio are also part of the package, which thankfully comes with a Niagara City Cruises poncho—because trust us, with your close-up proximity to the thrilling and wonderfully wet Falls you are going to want it! A handful of landmarks will be in full view for photos, including Horseshoe Falls, Queen Victoria Place, Table Rock Visitor Center, the Bridal Veils Falls, and the American Falls, along with panoramic views. All of which will leave you breathless.
Next up is the Niagara Underground: Power Station & Tunnel Under the Falls Tour, a three-hour adventure that features a host of amazing perks including pre-reserved historic Niagara Power Station and stunning Skylon Tower tickets, a local English-speaking guide, an expertly guided walking tour on the Niagara boardwalk, and Niagara's latest attraction—the Tailrace Tunnel Experience. You will also enjoy glass elevator access at the Tailrace Tunnel and Skylon Tower, discover how Nikola Tesla's innovations changed the world, and learn about the dramatic history of waterpower and the "War of the Currents." Everything comes complete with sweeping views of the area, the Illumination Tower, the famed Horseshoe Falls, and insider access that is nothing short of magnificent to encounter firsthand.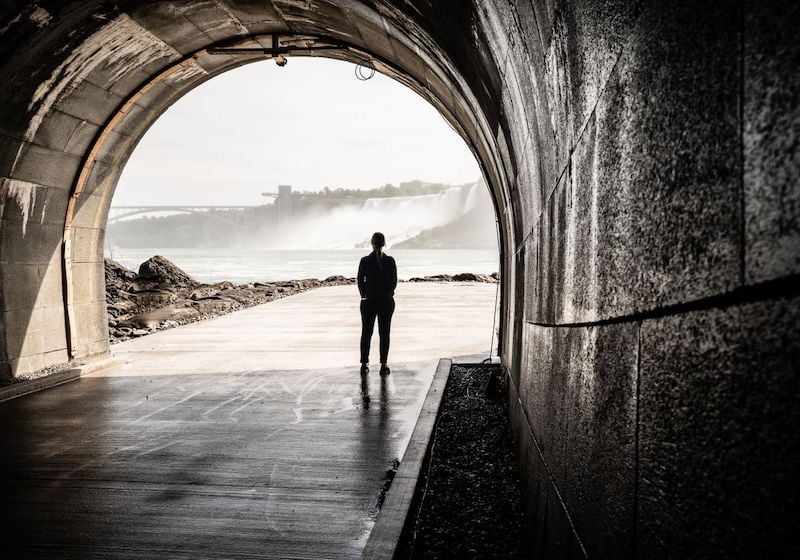 After Dark Niagara Falls Walking Tour
Last but not least, let's raise a glass to the enticing Niagara at Night: Wine Tasting and Illumination Tower Experience. This two-hour evening excursion is an elegant experience that includes exclusive access to the Illumination Tower—which customizes the colors of the Falls to your choice for a magical viewing experience like no other set against the night sky—as well as wine tasting that features four exclusively selected local bottles and gourmet appetizers of local artisanal charcuterie. In the hands of your local English-speaking guide and Illumination Tower veterans, you will hear fascinating stories about Niagara and its history. You also learn about Queen Victoria Place and peep spectacular views of the Falls from there.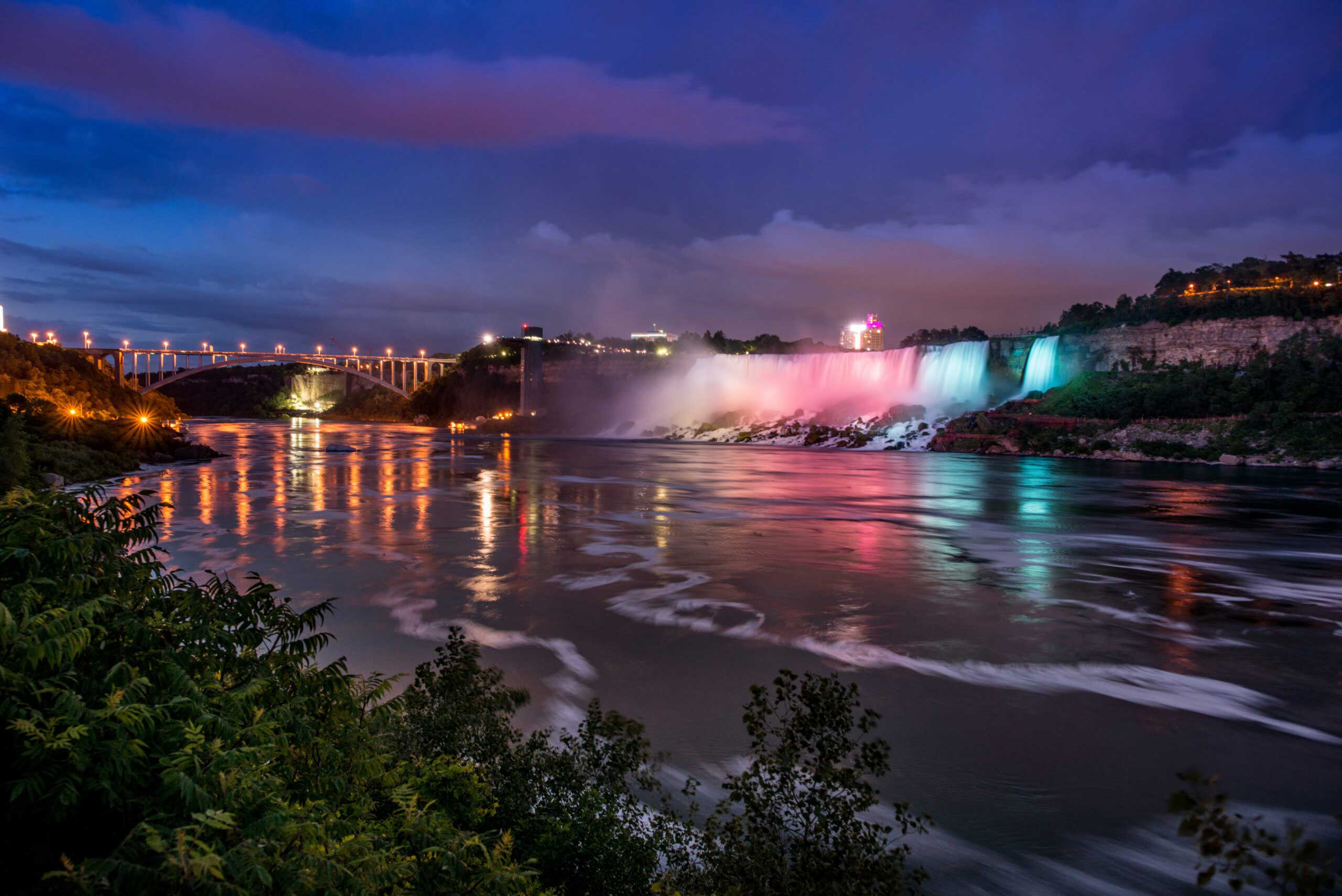 Niagara Falls Boat Tour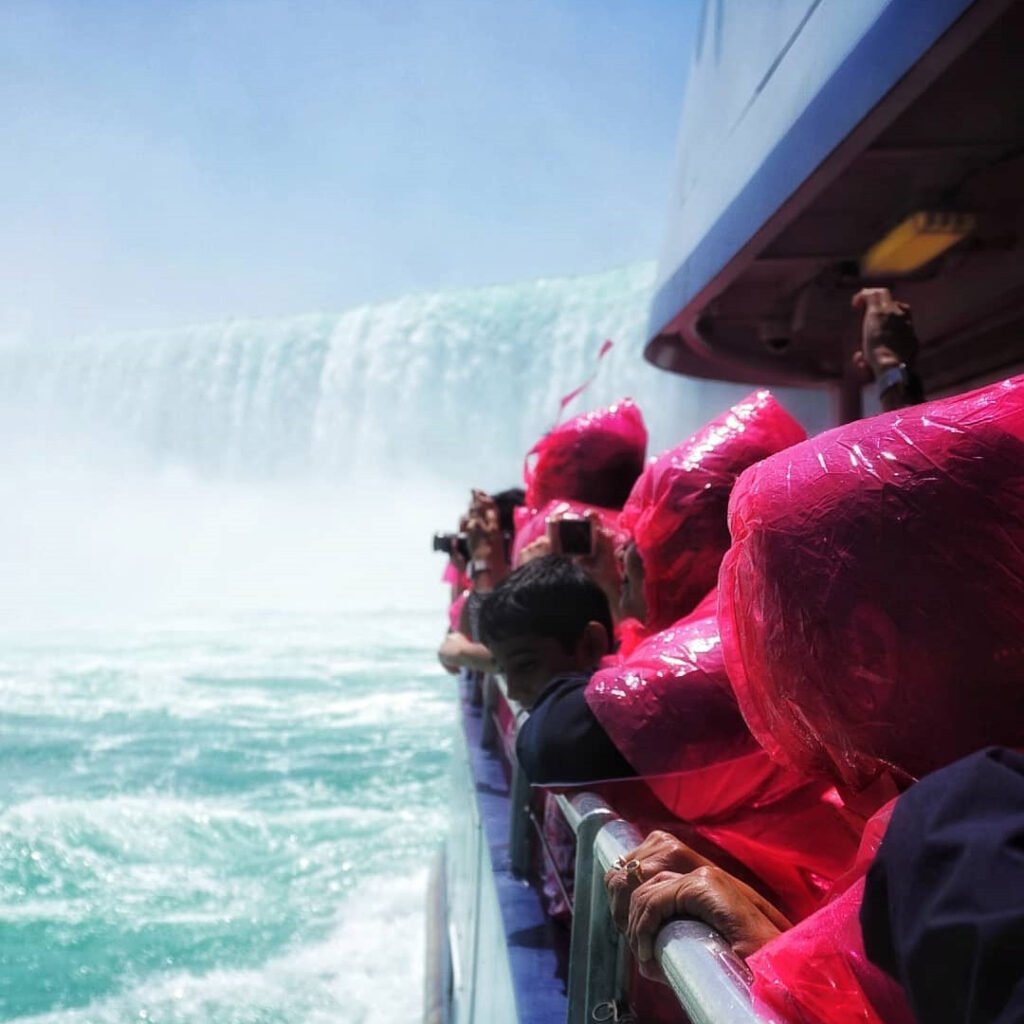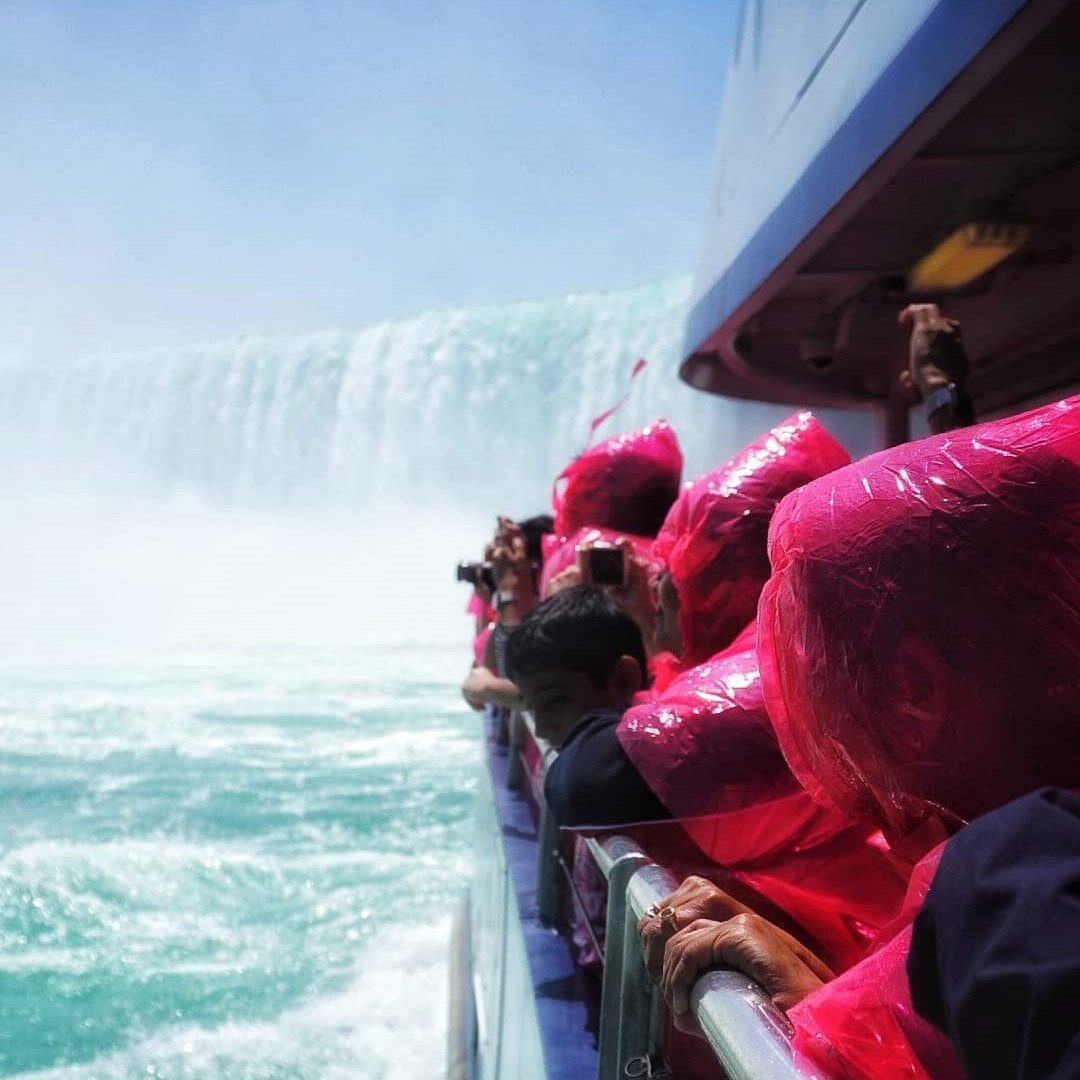 Don't miss the boat! While walking is an awesome way to experience the Falls, we'd be remiss if we did not mention the benefits of boat cruises too (after all, that is kind of our thing). Because, seriously, the Voyage to the Falls Boat Tour does not disappoint. This 20-minute voyage to the Falls sails from Niagara Falls, Canada, showcases exquisite views of the American Falls, Bridal Veil Falls, and Niagara Gorge. It also brings you face-to-face with the celebrated Horseshoe Falls. Timed ticketing lets you select the time slot that works best for you, and with convenient scheduling and frequent sailings, the tour is a breeze to book. Audio commentary is available onboard and via the City Experiences App and Google Play. Of course, the tour comes complete with a complimentary and protective souvenir recyclable mist poncho because keeping dry from the mist of the Falls would be a big challenge otherwise. Daytime and evening excursions are available depending on your preference (and desire to see the illumination of the Falls in all their glory), but either way, the awesome power and inspiring natural beauty are something you will remember no matter what time you go.
So, if your travel bucket list includes sights designed to blow your mind—as well as blow up your Instagram posts with likes—a trip to Niagara Falls that includes walking (and boat) tours just cannot be beaten.