The Best Way to Fly to Niagara Falls!
Niagara Falls, Canada, is located in the heart of the Niagara Region, surrounded by the lush Niagara Escarpment and sparkling turquoise waterways from the Great Lakes. Travelling to the city by car, bus or train is convenient with many intersecting highways and railways. For those travelling by plane – getting to the city is just as easy with five airports only a hop, skip and jump away from this attraction. Below are a few airports you might want to consider when planning your next Niagara Falls vacation.
Lester B. Pearson International Airport, Toronto, Ontario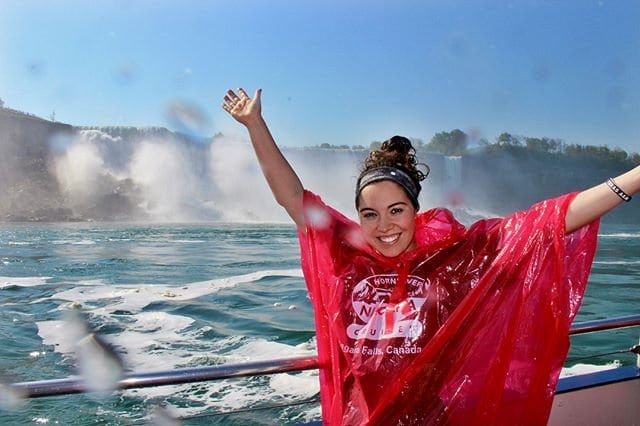 The international airport is located 90 minutes by highway from Niagara City Cruises in Niagara Falls, Canada. The airport is a major Canadian hub for visitors making Toronto their final destination or for travelers with connecting flights. Whether you are travelling by plane from Vancouver, Canada, or across the globe from Mumbai, India, travelling to the Toronto International Airport is the best way to start and end your travels to southwestern Ontario. Many rental car companies from the airport allow you to purchase your rental in advance to begin your route out of the metropolitan city and on to the world-famous tourist destination. The airport is also home to many restaurants and shops to keep visitors occupied before or after their flights. Learn more about Pearson International Airport 
John C. Munro International Airport, Hamilton, Ontario
Depending on your travel routes, the Hamilton airport is home to five airlines, including Lynx Air, Swoop, WestJet, Air Transat, and Sunwing. Whether you are travelling from Fort Lauderdale, Florida, or Edmonton, Alberta, the airport is the perfect hub just on the outskirts of the breath-taking Niagara Region.
Hamilton is located 50 minutes from Niagara Falls, Ontario, making it convenient for travellers flying in and out of Canada and the United States. Although the airport is smaller than most international airports, its boarding time operation and amenities allow travellers to feel more relaxed before travel. Learn more about John C. Munro International Airport

Niagara Falls International Airport, Niagara Falls, New York, United States
The Niagara Falls International Airport is located a short 30-minute drive from one of the four New York State and Ontario border crossings. The Rainbow Bridge is located over the turquoise waters of the Niagara River that separates Canada and the United States. The airport is home to two low-fare airlines, Allegiant and Spirit Airlines. Flights commuting to this airport will travel to and from Myrtle Beach, SC, Orlando, Tampa, and Ft. Myers, FL. Learn more about the Niagara Falls International Airport.
Buffalo Niagara International Airport, Cheektowaga, New York
The Buffalo Niagara International Airport is located 40 minutes from Buffalo, New York, and Fort Erie, Ontario, and is a 20-minute drive to the Canadian side of Niagara Falls. Buffalo may be home to the famous Buffalo Chicken Wings, but it's also home to a major New York airport conveniently close to Niagara Falls, Canada, and Niagara Falls, New York. The Buffalo airport serves as one of the 13 major New York State international airports. Many transportation companies offer a shuttle, motorcoach, limousine, and taxi services to Ontario, Canada. Learn more about Buffalo Niagara International Airport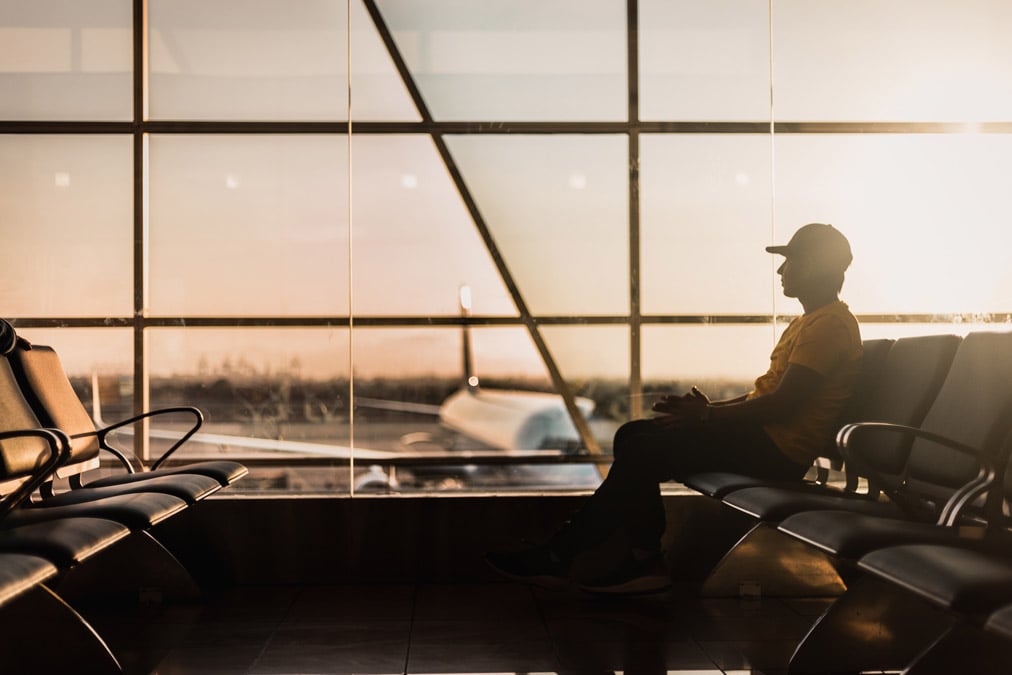 Frederick Douglass Greater Rochester International Airport, Rochester, New York, United States
The final airport on our list is located in the city of Rochester, which is just over an hour's drive to Niagara Falls. The airport is a mid-sized commercial service airport with scheduled flights to and from Atlanta, Charlotte, Chicago, Detroit, Fort Myers/Punta Gorda, Myrtle Beach, and Orlando. The airport is the third busiest in all of New York State. Many transportation companies offer shuttle services from the airport to Ontario, but we recommend renting a car for your stay as it will give you much more freedom throughout your travels. Learn more about Greater Rochester International Airport.
What To Know Before You Cross An International Border?
Before crossing the bridge and making your way to Niagara City Cruises, be sure you have the following items in order to make your travelling experience smooth sailing!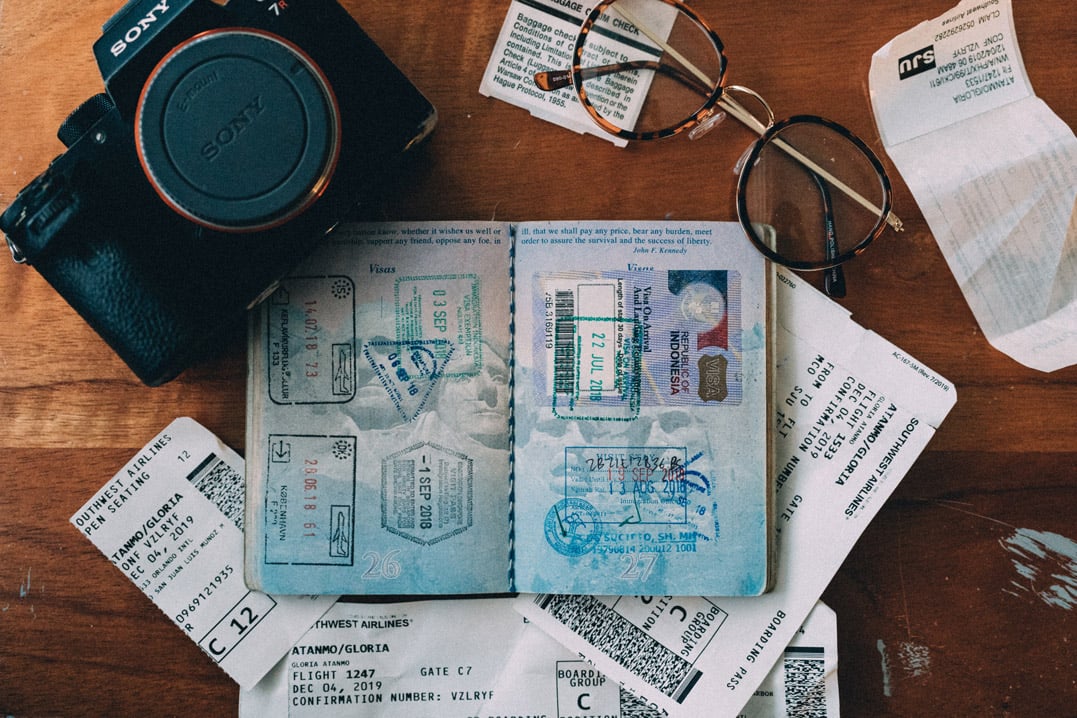 A Passport or Nexus Card, if you are a Canadian or American citizen:


Crossing an international border can be a daunting task, but with the proper preparation, it doesn't have to be. If you're a Canadian or American citizen, you'll need a passport or NEXUS card first. A passport is the preferred document for international travel, but if you have a NEXUS card, you can use the dedicated lanes at select border crossings. You should also have your travel documents (such as an airline ticket or confirmation) and proof of identity (such as a driver's license) ready to present to the border officer. Other items that you may need to declare include food, alcohol, and weapons. Finally, remember that customs regulations vary from country to country, so be sure to research the rules before you travel. Crossing the border can be a breeze with a little bit of planning.

A valid driver's license:




If you're planning on driving in Canada or the United States, you'll need to have a valid driver's license. If you're from another country, you may be able to use your home country's license for up to three months. After that, you'll need to get a local license. In some cases, an International Driving Permit (IDP) may also be required. Be sure to check the requirements of both countries before you hit the road.

Proof of auto insurance:




When you're driving in a foreign country, it's important to have proof of insurance. Your home country's insurance may not be valid in Canada or the United States, so you'll need to purchase local insurance. You can usually do this at the border or in advance through a broker or rental company. Be sure to compare rates and coverage before you buy to get the best deal.

Printed Documentation:


Be sure to bring along any printed Documentation that you might need. This can include your travel itinerary, hotel reservations, and car rental information. It's also a good idea to have a map of the area handy in case you get lost. With these items in hand, you'll be ready to cross the border with ease.
Niagara Cruises tickets


Of course, no trip to Niagara Falls would be complete without a ride on the world-famous Niagara City Cruises. Be sure to purchase your tickets in advance to avoid long lines and sell-outs. With these tips in mind, you're ready to enjoy all Niagara Falls offers.
So, there you have it — the five best airports to fly into when visiting Niagara Falls, Canada. Whether you're coming from Toronto, Buffalo, Rochester, or beyond, we hope this guide has been helpful.
Happy travels! With all of this said, what are you waiting for? Start planning your trip to see Niagara Falls today! And don't forget, if you're looking for an exciting way to view the falls, be sure to check out Niagara City Cruises. We offer a variety of tours that will give you an up close and personal look at one of the world's most spectacular natural wonders. What are you waiting for? Book your tour today!
Niagara City Cruises is proud to be the official Niagara Falls boat tours provider. We offer a variety of tours that will allow you to experience the falls up close and personal. Whether you're looking for a romantic getaway or an exciting family adventure, we have a tour that's perfect for you. Book your tour today!