The old adage has it that the early bird gets the worm, but on the weekend at least, we'd beg to differ. Morning schmorning—midday brunch is an institution we can really get behind. We've rounded up the best brunch places near Boston's Long Wharf with menus that rise (and shine) to the occasion.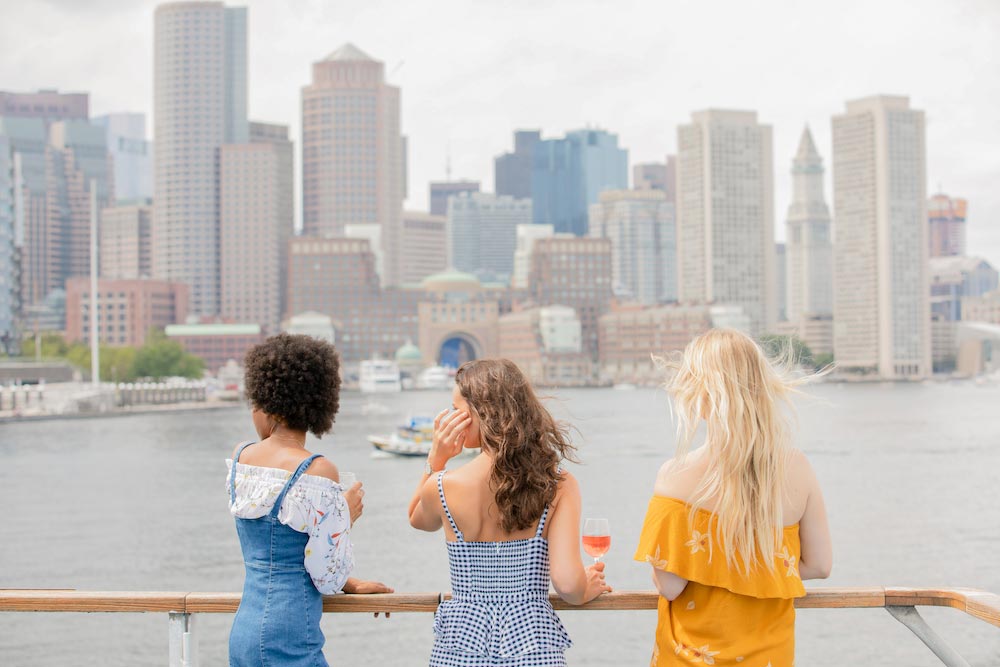 What Boston Experience Offers the Best Brunch Near Long Wharf?
Put on your Sunday best and head to Boston Harbor! On Rowes Wharf, just a few piers south of Long Wharf, the Premier Brunch Cruise from Boston Harbor City Cruises sets sail. Not only does this two-hour trip feature some amazing views of the historic port, it also offers a buffet loaded with breakfast and lunch favorites, from French toast and bacon to kale-quinoa salad and hand-carved strip loin. A DJ and a cash bar keep the party going, all the way around Boston Harbor.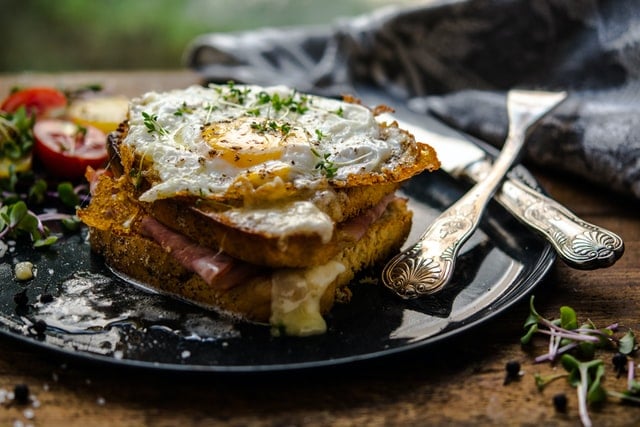 What Restaurant Near Long Wharf Has the Best Breakfast Sandwich?
Just around the corner from the Boston Marriott Long Wharf Hotel, you'll find the excellent State Street Provisions, which has some great breakfast and lunch options, including a heavenly breakfast sandwich stacked with a perfectly fried egg, applewood bacon, and white-cheddar cheese and oozing with gochujang aioli, all on a brioche bun. Another standout? The ridiculously tasty cannoli French toast with sweet vanilla ricotta, chocolate chips, and a cannoli-shell crumble.
What Restaurant Near Long Wharf Has the Best Boozy Brunch?
Just shy of Long Wharf in downtown Boston is The Broadway, a perfect spot for meeting friends, thanks to the great service, welcoming atmosphere, and a drinks menu that will knock your socks off.
To start, there's a BYOM (Build Your Own Mimosa) with plenty of ingredients for variations on the brunch classic. The Persephone cocktail is a bit more serious, blending vodka, prosecco, and elderflower liqueur with lemon and pomegranate juice, topped off with orchid ice. There's also the spicy Inferno, a variation on the classic Bloody Mary that features St. George green-chili vodka, sambal chili paste, and a shishito garnish, plus a fantastic selection of craft beer on tap.
On the food side of the menu, there are brunch-time favorites, such as steak and eggs, French toast sticks, and crepes with banana, shaved chocolate, and whipped peanut butter, but also some unexpected delights, like strawberry-shortcake pancakes and wood-fired pizzas piled with cinnamon-roll fixings or hash browns, maple sausage, and sunny-side up eggs.
What Restaurant Near Long Wharf Has the Best French Toast?
In a fantastic location near Faneuil Hall and Union Oyster House, North 26 serves a fabulously buttery brioche French toast in a great atmosphere. The menu lists more classic brunch winners, like chicken and waffles, alongside healthier options, like an açai bowl and poached eggs in herbed tomato sauce—all at good prices. Not bad for the oldest restaurant in Boston.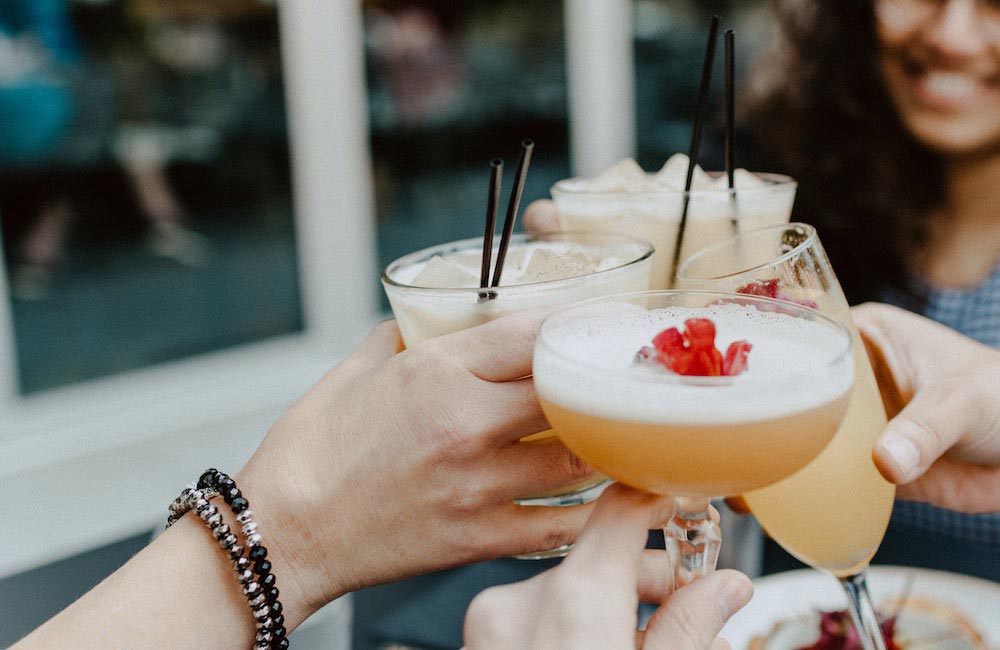 What Restaurant Near Long Wharf Has the Best Brunch Drinks?
Conveniently located in Boston's historic North End, North Street Grille is a great place to get some amazing brunch-themed drinks. The usual suspects—Bloody Marys, bellinis and sangria—are naturally quite excellent, but the more adventurous concoctions are a bigger draw. Try a blood-orange limoncello mimosa or a raspberry-lime rickey, or opt for a brunchier option, like a tasty maple-waffle or blueberry-muffin martini.
Diners love the nice atmosphere and great service, but of course, there's also the good food. The menu features classic brunch dishes like French toast sticks, customizable breakfast sandwiches, and eggs cooked any way you want 'em, but also some variations,
including chicken-and-waffle sliders with cheddar cheese, bacon, and maple sriracha, pulled-pork eggs Benedict, and kid-friendly s'mores pancakes.
What Brunch Menu Has the Best Clam Chowder?
Is it possible to spend time in New England without sampling its namesake clam chowder? We don't think so. For a killer version of the classic, hit up Saltie Girl, a fantastic little seafood restaurant with a great atmosphere.
There's nothing fussy or innovative about this highly recommended "chowda," other than its top-notch, super-fresh ingredients. The menu also has a tremendous selection of caviar and smoked fish, as well as some truly spectacular towers loaded with fresh seafood. Recruit friends and family to help you dismantle the heaps of lobster cocktail, tuna poke, sea urchin, and oysters, or enjoy them all on your own.

What Restaurant Near Long Wharf Has the Best Surf-and-Turf Brunch?
For a laid-back yet elegant weekend brunch, head to Atlantic Fish Company. Your best bet is the creamy shrimp and grits, topped with bacon, peppers, and scallions and smothered in lemon-butter sauce. But you'd also do well to order the "fork and knife" breakfast sandwich, with house-made breakfast sausage, a fried egg, and aged cheddar cheese. Vegetarians are also catered to here, with a veggie frittata and the signature Cap'n French toast.
What Restaurant Near Long Wharf Has the Best Fancy Brunch?
A perfect spot with great service, Bistro du Midi is an excellent choice for an elegant, sit-down brunch. The refined bistro menu includes both a petite and grand plateau with a selection of assorted fresh shellfish, foie gras terrine with cherry clafoutis and passion fruit, and a fabulous croque monsieur with Black Forest ham, mornay, and gruyère.