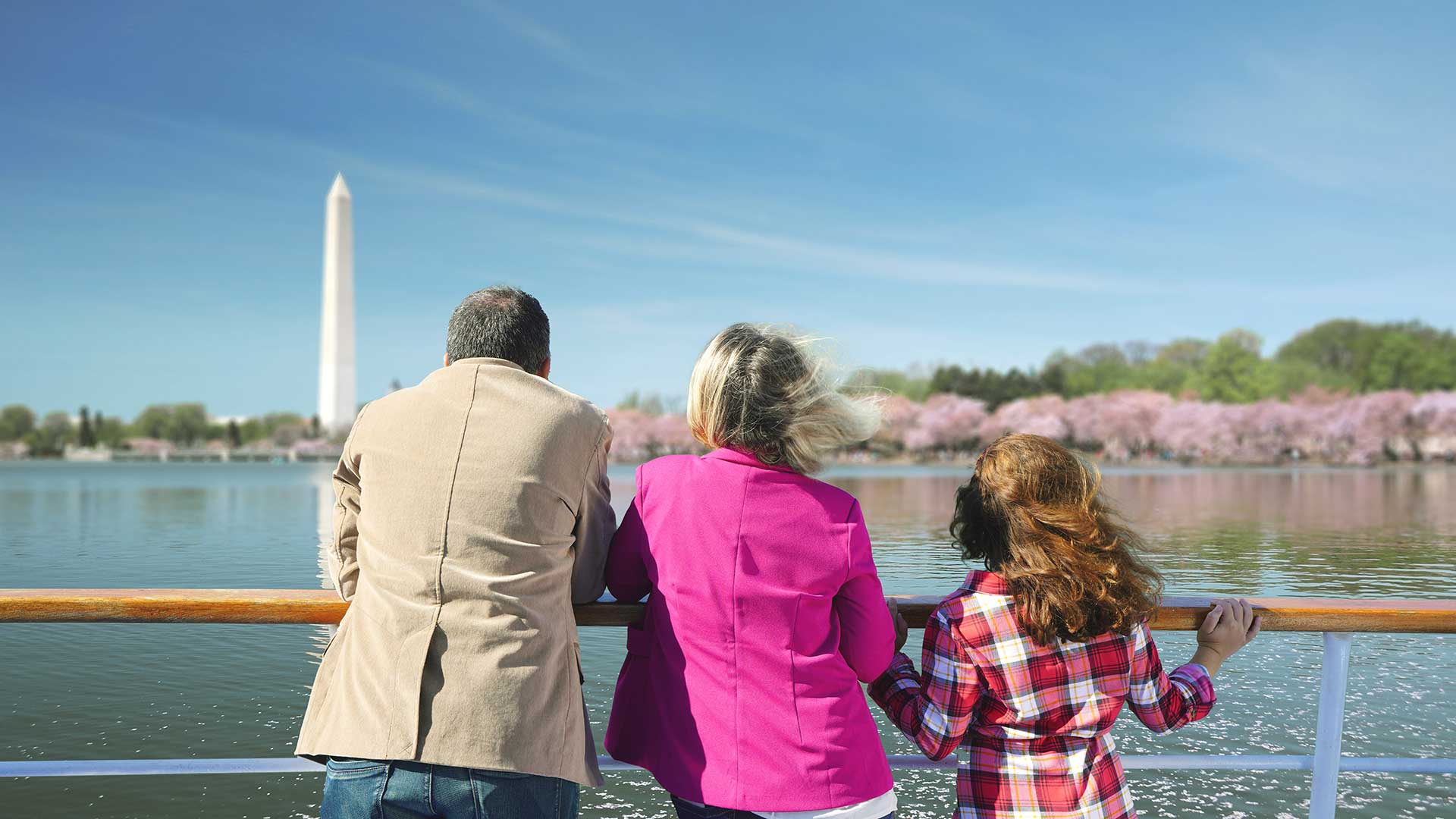 Cherry Blossom Festival Cruises
Experience our nation's greatest springtime celebration from the water. Whether dining or sightseeing, each of our featured cruises offers stunning views of cherry blossom trees from the Potomac River. Select the best experience for you!
City Cruises is a proud sponsor of the National Cherry Blossom Festival.

Premier Dining Cruises | Signature Dining Cruises | Prix Fix Dinner Cruises | Fireworks Dinner Cruises | Water Taxi and Sightseeing Cruises

Water Taxi and Sightseeing Cruises
Please note: Official 2023 dates for National Cherry Blossom Festival events are March 20th through April 16th. Exactly when the cherry blossom buds will open is not easy to predict, as an accurate forecast of peak bloom is nearly impossible to provide much more than 10 days prior. The blooming period starts several days before typical peak and can last as long as 14 days, if not shortened by frost, high temperatures, wind or heavy rain. Learn more about the schedule of events and peak bloom season at
www.nationalcherryblossomfestival.org
*Prices do not include taxes or fees and are subject to change.