Whether it's your 10th, 20th, 30th, or 70th, celebrating your birthday to the fullest is always a great time. The location is one of the first things to consider when figuring out your plans. If you're lucky enough to live in Baltimore, Maryland (or are planning to visit), congratulations: You're about to party in one of the East Coast's coolest cities. In fact, with its prime location, rich cultural identity, unique heritage, and bustling food and drink scene, there are almost too many exciting and fun things to do in Baltimore to count. However, we had to try — especially for everyone looking for fun birthday ideas in Baltimore to tack on their itinerary! So, if you're looking for a good place to start planning your Baltimore birthday bash, check out this quick lineup of a few of our favorite things to do in Baltimore for your birthday.
Baltimore Birthday Brunch or Dinner Cruise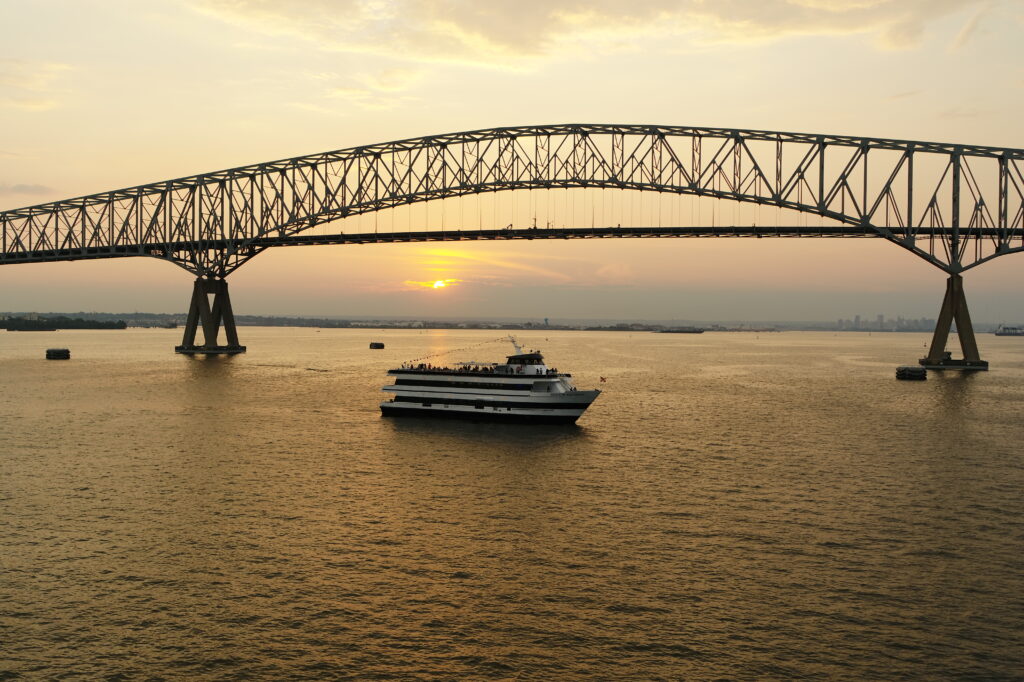 If you're unsure where to begin your big day, the Baltimore Signature Brunch Cruise will surely kick off your birthday in an unforgettable fashion. You'll dine and dance on the Patapsco River with views of Baltimore's magnificent skyline on this mellow cruise on the water. You and your guests will enjoy a delicious, chef-prepared buffet and gorgeous views of Baltimore's spectacular architecture while you marvel at famed city landmarks including Federal Hill, Fort McHenry, and the National Aquarium from the cozy, climate-controlled interior, and open-air roof decks. Of course, you'll be getting your birthday party started with a fully stocked bar, fun games, and lively music from the onboard DJ. Already have plans for earlier in the day? No worries: the Baltimore Signature Dinner Cruise is just as fun — and equally likely to create an unforgettable birthday evening. You and your guests will soak in the same incredible scenes, landmarks, and skyline views before digging into a delicious dinner on the Patapsco River and dancing the night away with friends and family.
Nightlife Birthday Celebrations on the Water
Okay, so you've toured the city, hit all the spots, and devoured some of the best food the city has to offer — now what? Well, you can always embark on the unforgettable Baltimore After Dark Dance Cruise: a fun, late-night cruise that features those jaw-dropping views of Baltimore accompanied by the hottest songs of today. Brace yourself to dance, drink, and groove as you sail into tomorrow in a nightclub atmosphere with premier DJs playing today's hottest hits. Naturally, there's also a selection of creative cocktails, wine, and beer from the well-stocked cash bar and a late-night buffet to make sure you're fueled up for the birthday dance floor.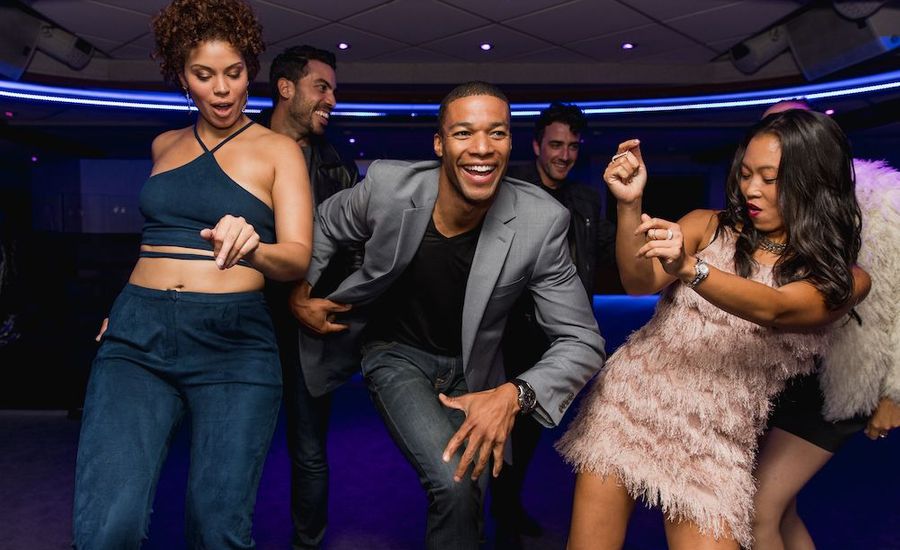 Other Fun Things to Do in Baltimore for Your Birthday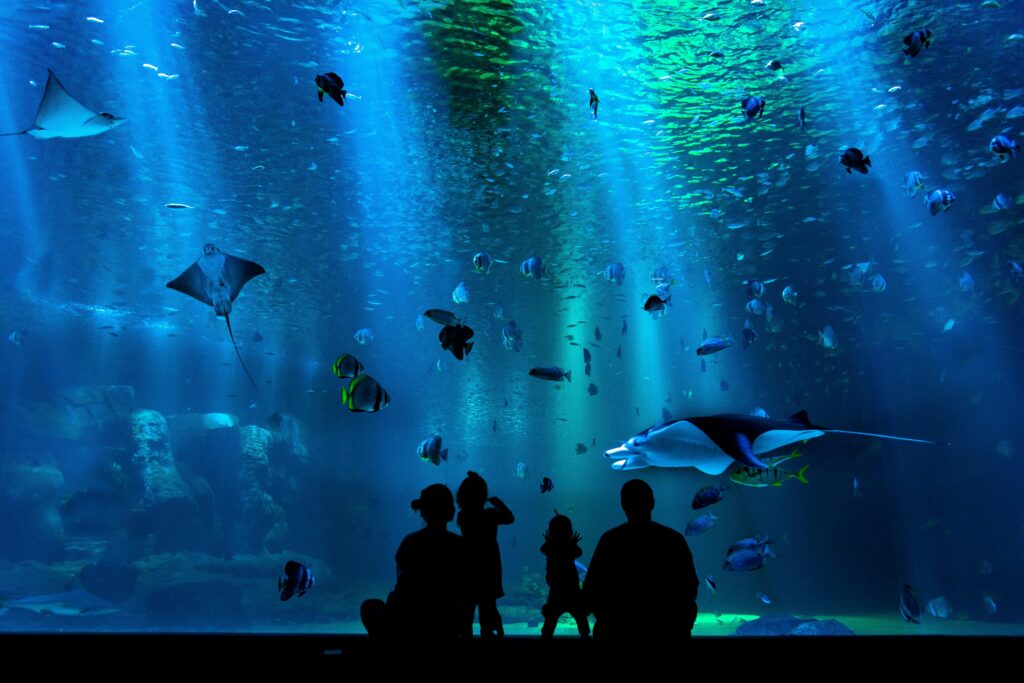 For a little birthday fun, the whole family can enjoy, hitting the 국립 수족관 is a no-brainer. The gigantic aquarium and nonprofit organization have a mission "to inspire conservation of the world's aquatic treasures" — and that, they definitely do! From award-winning habitats full of thousands of different types of fishes, birds, amphibians, reptiles, and mammals, to interactive courses and events, the National Aquarium is ranked as one of the United States' top three aquariums. It's also Maryland's largest paid tourist attraction!
Whether or not you're a sports fan, seeing an Orioles Game at Camden Yards is a must-do item on your Baltimore birthday checklist. And the best thing about baseball is that even if you're not a diehard fan, you'll still have a blast as you take in a game, eat a hot dog, do the wave — and, of course, enjoy a tall, frosty, beer. (Who knows, maybe one of your friends or family members will put your name up on the jumbotron for your big day!) Plus, the Baltimore Orioles' home field is one of Major League Baseball's newest and most modern stadiums and has the charm of an old-school park with state-of-the-art amenities and design. And, in the off-season, make sure to be on the lookout for other events the stadium holds including concerts, festivals, comedy shows, and more.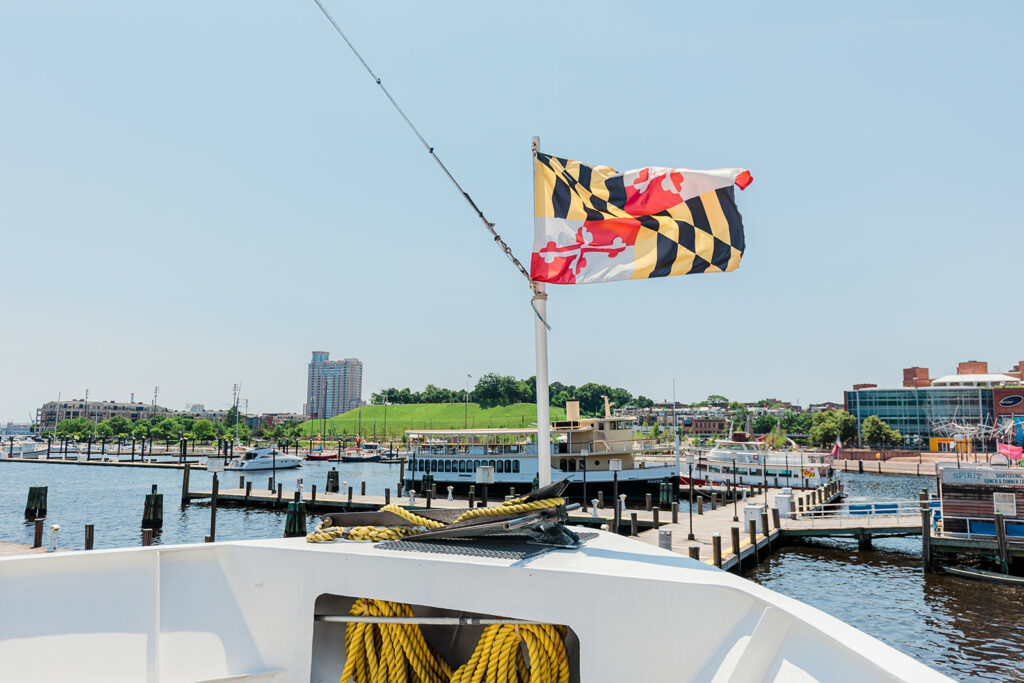 Looking for some cultured birthday fun? (We get it: You might want to take it easy after a night of partying on the Baltimore After Dark Dance Cruise.) No problem — the Baltimore Museum of Art is a great way to spend a chill birthday afternoon, and with one of the most important collections of 18th-, 19th-, and 20th-century art in the United States, it's a must-stop destination for art superfans and the art-curious alike. You'll enjoy a stroll through the museum gardens — where 33 modern and contemporary sculptures are spread across almost three green acres — before hitting the gift shop for some souvenirs to remember your time in town.
Baltimore Birthday Venues
Looking to have a more formal celebration for your birthday? We've got you covered! City Cruises amazing Baltimore fleet of yachts can be rented or chartered for a host of reason, including hosting your next birthday party. An afternoon, evening, or night on the water is the perfect way to celebrate another year around the sun, surrounded by family and friends, it's sure to be a birthday to remember. Contact our City Cruises team of professionals who are ready to handle all of the details, allowing you and your guests to eat, drink, and dance the night away on a luxurious vessel all to yourselves. If you are looking for something more intimate, you can even rent out an entire deck, rather than the entire boat. And the fun doesn't stop at birthdays, you can book our vessels to host a number of events, from weddings, to reunions, to corporate events, and much more! Fill out this form today and an Event Planner will contact you!
FAQs – Baltimore Birthday Things to Do
Why is Baltimore a great place to celebrate a birthday?
Baltimore, with its unique blend of history, culture, and modern attractions, is a great place to celebrate a birthday. From its vibrant Inner Harbor and eclectic neighborhoods to its burgeoning food scene and rich arts and culture, the city has something for everyone. Whether you're a sports enthusiast, a history buff, or a foodie, you'll find countless ways to celebrate your special day in Charm City.
What are some fun things to do on your birthday in Baltimore?
There are so many options! Get out on the water with City Cruises! You might also explore the Baltimore Aquarium or visit the historic Fort McHenry. Sports fans could catch an Orioles or Ravens game, while art lovers might visit the Walters Art Museum or the Baltimore Museum of Art. For a taste of Baltimore's food scene, consider a food tour or a visit to Lexington Market.
What makes a birthday celebration on a City Cruises boat in Baltimore special?
Celebrating your birthday with City Cruises in Baltimore is a truly memorable experience. Our cruises take you around the scenic Inner Harbor, offering stunning views of the city skyline and landmarks. You can watch the sun set over the city, enjoy a meal with loved ones, and soak up the festive atmosphere on the water. It's a unique and fun way to celebrate your special day.
What types of birthday packages does City Cruises offer in Baltimore?
At City Cruises, we offer a variety of birthday packages to make your celebration special. Whether you want to enjoy a brunch, lunch, or dinner on the water, or you'd like to host a private party with dancing and drinks, we have you covered. You can rent a private deck or even the entire boat for your celebration.
What makes a boat cruise with City Cruises a unique way to celebrate a birthday in Baltimore?
Celebrating your birthday on a City Cruises boat offers a truly unique and memorable experience. We navigate through the picturesque Baltimore Harbor, offering spectacular views of the city skyline, historic sites, and possibly even some local wildlife. It's an ideal way to celebrate your special day, surrounded by beautiful sights, good food, and loved ones.
What birthday packages does City Cruises offer in Baltimore?
City Cruises offers a variety of birthday packages in Baltimore. Whether you're interested in a brunch, lunch, dinner, or cocktail cruise, we've got something for everyone. You can choose to reserve a private table, an entire deck, or even charter the entire vessel for your celebration, making it as intimate or grand as you wish.
What kind of entertainment can I expect on a City Cruises birthday boat cruise in Baltimore?
With City Cruises, you can expect top-notch entertainment on your birthday boat cruise. Depending on the package you choose, you might enjoy a live DJ or band, dance floor, and a range of fun games. Coupled with the stunning views of Baltimore from the water, it's a birthday celebration you and your guests won't soon forget.
Original post date: July 6, 2023