Marina del Rey. There's no doubt in anyone's mind that it's a gorgeous place. As a hot spot for leisure travelers, visitors flock to the city from around the globe to bask in its glow. But did you know it also doubles as an amazing destination for work events too? In fact, meeting spaces in Marina del Rey are a popular option for companies looking to level up their usual outings. Additionally, those wondering where to host corporate events in Los Angeles head here as well. Whether you're seeking a corporate event venue in Marina del Rey or an event venue in Los Angeles, City Cruises has you covered. With six gorgeous vessels in our fleet that are filled with amazing amenities, the advantages of such unique meeting spaces can't be beat. Trust us: Gathering on spacious, welcoming boats under beautiful blue skies is much more inviting than a cramped, grey conference area, and it's something employees will definitely appreciate.  So let's climb aboard to hear more about what's in store…
A Los Angeles Meeting Space to Remember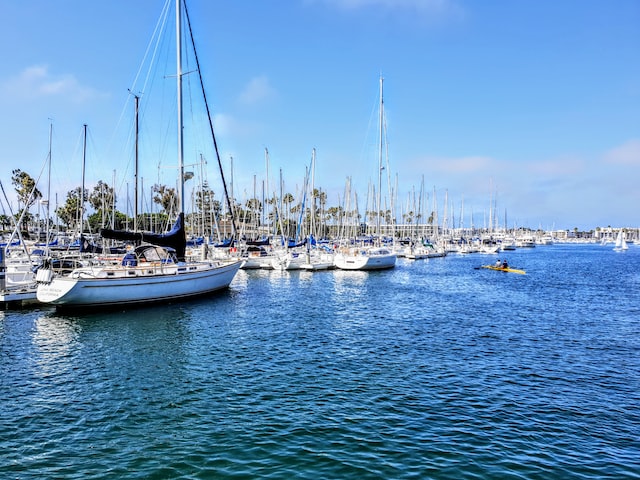 Making meetings more enjoyable is a big goal for companies right now, but in order to inspire workers it's important to set a scene that's comfortable, inviting, and can spark inspiration and ingenuity. That's where シティークルーズ can really make a difference. People are more relaxed in natural environments, and when coupled with beautiful coastal and skyline views, they automatically feel inspired. The novelty of a floating meeting space also makes for the best conversation starter. Think about it: Employees are on a journey together, and smooth sailing here just might flow over into a smoother workflow. The best part? Amenities and packages are customizable ensuring that every corporation can cater the experience to all of their needs and desires.
City Cruises is Ready to be Your Marina del Rey Venue
As a waterside community, Marina del Rey features picturesque sights to behold, and an outing with City Cruises guarantees that attendees will be able to view them while simultaneously taking part in a meeting that's a unique format from the norm. The trip will feature local favorites such as Burton W. Chace Park and amazing sea life, to stunning beach spots all across Southern California—Marina Beach, Mother's Beach, Playa Del Rey, and Venice Beach included. Additionally, the meeting space itself is designed with comfort in mind with climate-controlled interiors and open-air outdoor decks. Food and beverage options are also bound to impress with chef-prepared menu choices and full bar service.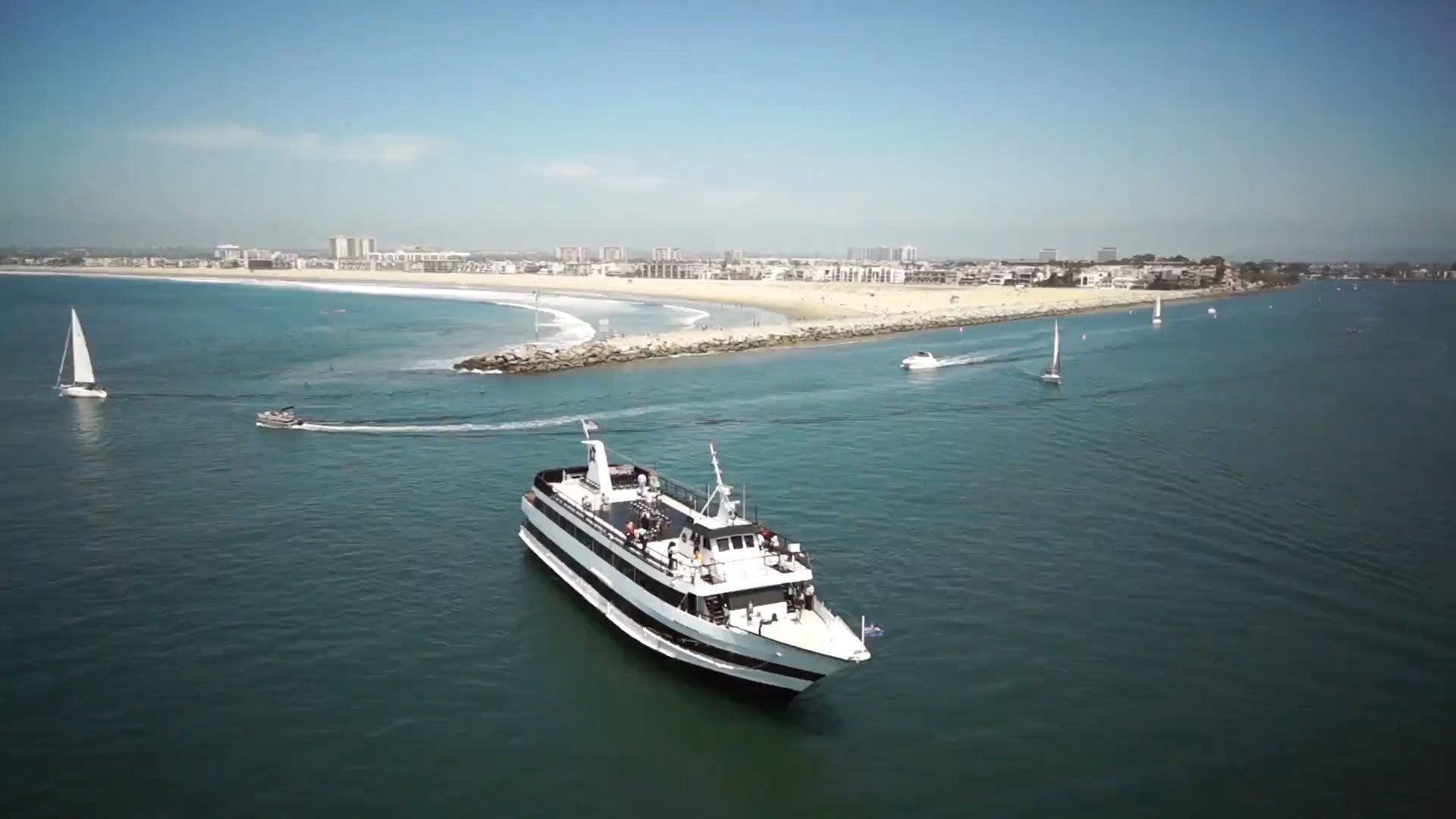 Types of Events City Cruises Can Host
What's great about events with City Cruises—aside from spectacular views and amenities—is the fact that we can accommodate numerous types of gatherings. Whether it's team outings and workshops, client meetings and presentations, corporate conferences and seminars, or product launches and press events, it's a simple search to find a vessel that will include everything you want. When you explore our Marina del Rey fleet, you'll find gorgeous crafts that range in capacity, style, and offerings so you can pick and choose what's right for you.
The Benefits of Having Your Meeting Space or Venue on the Water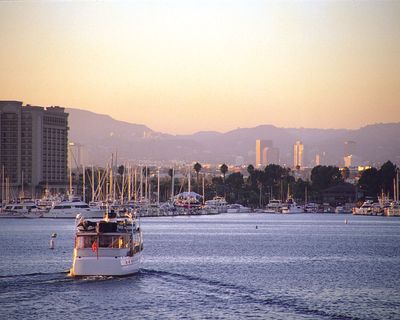 Because meetings are a crucial way to bring employees together, set agendas, and move corporations forward to more profitable and happy enterprises, choosing the right venue is more important than some managers realize. Where you decide to gather your group says a lot about expectations—especially when innovation is a goal. A meeting on the water not only sparks creativity through the impact of a unique environment on idea generation, but it's also an elegant and impressive way to engage with clients and partners. An unconventional venue automatically fosters discussion, which leads to team building and a boost in morale. Add to that the relaxed atmosphere, and it's a recipe for success—and that recipe includes several ingredients.
In fact, these ingredients all start with customization when you enlist the expertise of City Cruises. Because our vessels include adaptable spaces, we can suit different group sizes. We also offer a selection of technology and equipment to support all of your presentation needs. If you want to include additional services to enhance the experience, we can also provide several activities, entertainment, and even music on board to make your meeting one worth attending—and remembering.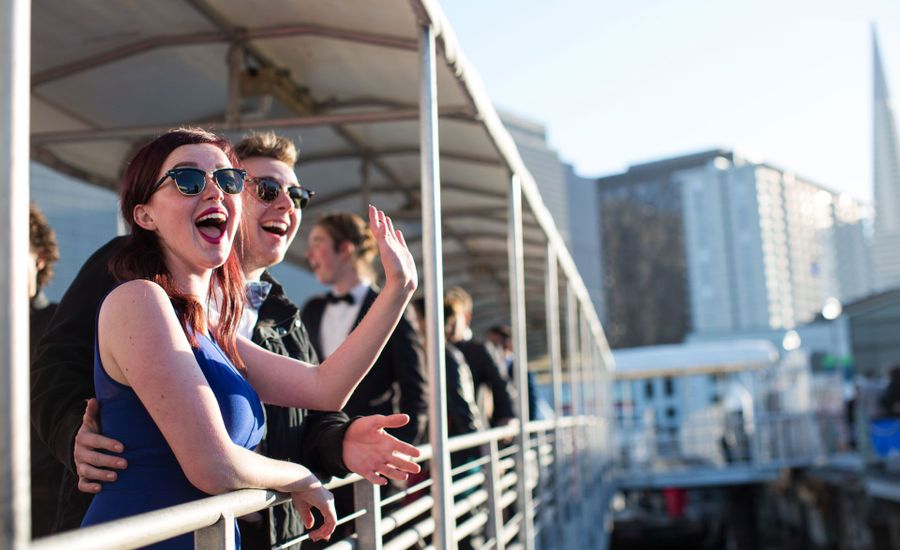 Contact City Cruises Marina del Rey Today!
Planning a meeting can be stressful, but when companies create an environment that increases the chances of participation and innovation—or if they have clients or guests they hope to impress—nothing beats a City Cruises experience. Offering unique meeting spaces, our fleet of vessels provides numerous amenities that make our floating venues ideal for any professional occasion. Of course, stunning surroundings only increase the appeal, and our ease of booking makes it easy to seal the deal. Just fill out this form and an Event Planner will contact you, ready to make whatever event you are looking to book one to remember. Contact City Cruises today, then it's all up to you to get ready, set, and make a date request!