York is a city steeped in history, culture, and beauty. With so many things to see and do, sightseeing is a popular choice for visitors. Whether you're interested in history, architecture, or simply taking in the scenic views, York has something to offer for everyone. In this guide, we'll explore the top York tours to help you plan your perfect trip with City Experiences.
La visite sanglante de York
Experience the darker side of York's history on The Bloody Tour of York, a 90-minute award-winning tour led by Mad Alice. Wander the streets and snickleways to discover the city's macabre and extraordinary tales, spanning over 2000 years of history. Learn about the Roman invasion, Viking conquest, Plague, and tales of torture and execution.
Suitable for all ages, including gruesome little ones, this tour brings York's history to life with fascinating stories of infamous figures such as Guy Fawkes, the famous Highwayman Dick Turpin, and Margaret Clitherow, a martyr and Saint who lived among the blood-soaked Shambles in the 1580s.
Uncover how these individuals met their gruesome ends and their lasting legacy in the city. And be sure to listen closely, as even spiked severed heads have been known to speak on this eerie and intriguing tour.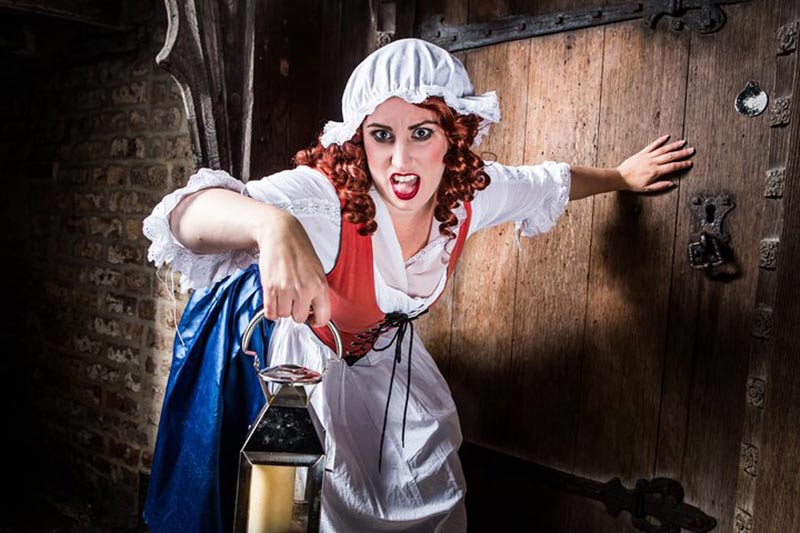 Croisières en ville
City Cruises York offers a fantastic way to explore the rich history and stunning architecture of York while cruising down the River Ouse. With comfortable seating options on both the open-air top deck and the enclosed saloon, you can enjoy the beautiful views and fascinating commentary regardless of the weather.
As you glide along the river, the expert guides will take you on a journey through time, revealing the secrets of York's past, from the city's medieval origins to its booming chocolate industry. Learn how the River Ouse played a vital role in the city's growth and prosperity, and discover the impact of devastating floods that have shaped the landscape over the centuries.
Whether you're a history buff, a nature lover, or just looking for a relaxing way to take in the sights and sounds of York, a City Cruises York tour is the perfect choice. Don't miss out on this unforgettable experience!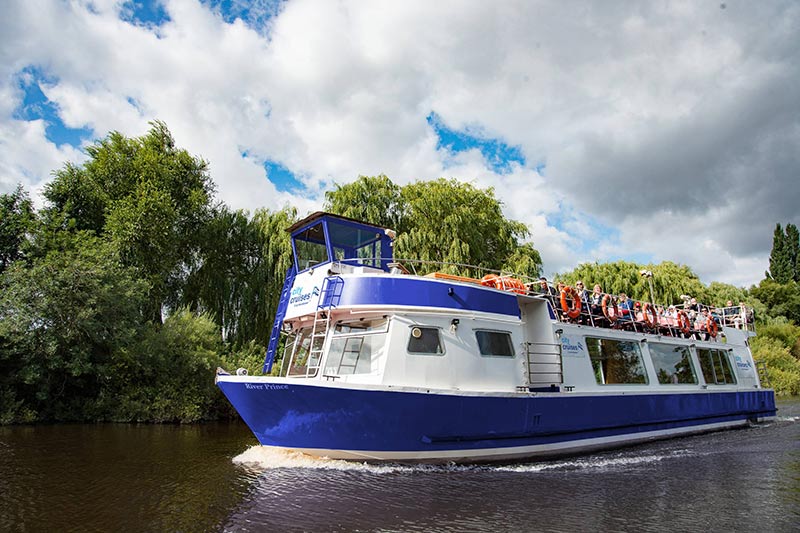 Wizard Walk of York  
Join the award-winning entertainer and magician, The Wizard Walk of York, for an enchanting family adventure filled with spellbinding magic, comedy, and a touch of York's history!
Embark on a walking tour to discover magical creatures with the wizard who has earned five-star ratings from delighted families. This tour promises to be pure fun and laughter, without any spooky ghosts or scary stories. Perfect for children aged 5-10, or anyone who has a silly sense of humour.
For a more immersive experience, you can add Wizard Wand Kits to the tour. Your children can practise their own spells, learn magic tricks at home, and become a Trainee Witch or Wizard.
Families visiting York, this is an ideal experience for children and wizard-loving adults. Your kids will enjoy a more engaging experience exploring York's history, magic, and mystery by walking around the city with a guide dressed as a wizard. Along the way, hear jokes, watch close-up magic, and search for mythical creatures at interesting locations such as the York Minster and the Shambles. Don't miss this chance to join The Wizard of Walk York on an unforgettable adventure!
The Deathly Dark Tours 
The award winning Deathly Dark Tour's offer an unforgettable journey into the dark history of York. From ghosts and ghouls to gruesome murders and unspeakable horrors, this comedy horror storytelling experience will take you on a thrilling adventure through the city's most haunted places. Discover the secrets and legends of York's sinister past, including the Viking invasion, the Black Death, and the chilling hauntings that still linger today. Led by a guide with a dark sense of humour, this family-friendly tour is perfect for those who love to be scared silly. Visit iconic landmarks like York Minster and the Shambles, and explore the eerie streets of Whip-Ma-Whop-Ma Gate, known as the silliest street in England. Are you brave enough to join The Deathly Dark Tour and uncover the spine-tingling mysteries of York?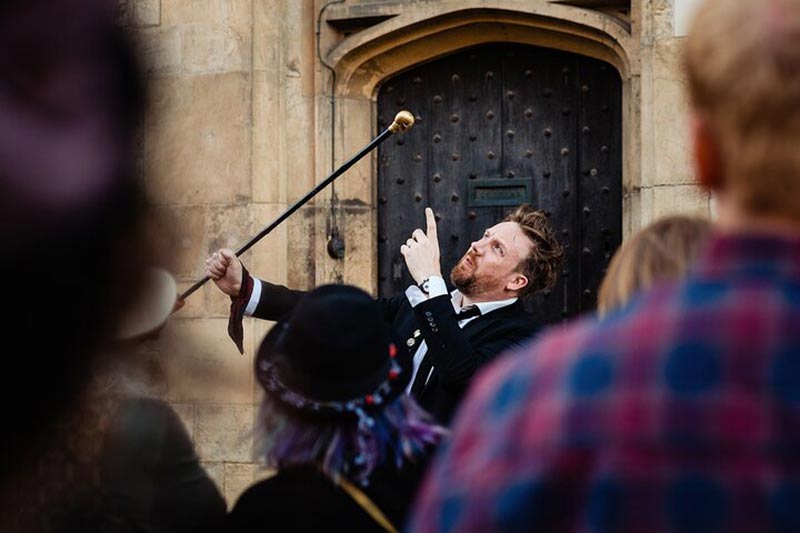 City Sightseeing
Discover the best of York with City Sightseeing, the official open-top tour of the city. With buses running every 15 minutes, 7 days a week, it's the perfect way to see all of the top attractions and landmarks that York has to offer.
Sit back and relax as you are taken on a journey through the city's rich history and heritage, with informative and entertaining commentary available in multiple languages. From the iconic York Minster to the medieval city walls, and from the bustling shopping streets to the peaceful banks of the River Ouse, you'll experience it all with City Sightseeing.
With the freedom to hop on and off at any of the 20 conveniently located stops, you can explore at your own pace and make the most of your time in York. Whether you're a first-time visitor or a seasoned local, City Sightseeing is the ideal way to discover the best of this beautiful city.
Top Sights and Landmarks in York:
York is full of iconic sights and landmarks that are a must-see for any visitor. Some of the top sights and landmarks include:
York Minster: One of the largest Gothic cathedrals in Europe, York Minster is an impressive sight to behold.
The Shambles: This picturesque medieval street is lined with timber-framed buildings and shops.
The City Walls: Walk along the city walls and take in panoramic views of York.
Clifford's Tower: This historic tower offers stunning views of the city and a glimpse into York's past.
The National Railway Museum: Explore the history of the railways and see historic trains and locomotives at this popular museum.
Tips for Sightseeing in York:
To make the most of your York sightseeing experience, consider these tips:
Plan ahead: Research and book your tours and activities in advance to avoid disappointment.
Consider combination tickets: Many attractions offer combination tickets that can save you money.
Dress appropriately: Be prepared for the weather, especially if you're planning on walking or taking a boat tour.
With so much to see and do, York is the perfect destination for sightseeing. From historic landmarks to scenic views, City Experiences has your guide to the ultimate York experience. Book your tours and activities with us and create lasting memories of your visit to this beautiful city.
FAQs :
Are the York sightseeing tours accessible for all visitors?
A: Most of the York sightseeing tours are accessible for all visitors, but check the specific tour website or local information for details and accessibility options.
Are York sightseeing tours available in different languages?
A: Yes, many of the York sightseeing tours offer multilingual options, such as audio guides or live translation. Check the specific tour website or local information for details and booking options.
How long do the York sightseeing tours usually take?
A: The length of the York sightseeing tours varies depending on the tour and the itinerary, but most tours range from 1-3 hours. Check the specific tour website or local information for details.
Can I bring my pet on the York sightseeing tours?
A: Pets are usually not allowed on the indoor York sightseeing tours, but check the specific tour rules and regulations for details. Pets are usually allowed on the outdoor tours and boat tours.
Is parking available near the York sightseeing tour departure points?
A: Yes, parking is available near the York sightseeing tour departure points, but it can be limited and busy during peak times. Consider using public transportation or walking for a more convenient experience.