San Francisco is a city filled with natural beauty and is a mecca for waterfront activities. Sprawling with waterfront scenery and surrounded by water on three sides, it makes perfect sense to host your next corporate event on a unique floating vessel.  City Cruises offers a vast array of options to make your next event a memorable experience that your guests will enjoy. Think outside the box (or the office), get your team on board one of our vessels, and take advantage of the panoramic skyline, creating the perfect backdrop to host your next corporate event in San Francisco.
Creating an Unforgettable Experience
Hosting your next corporate outing with City Cruises will make planning your event a breeze. Making sure that all details are in place and that everyone will enjoy your event can be quite stressful for the person planning. But have no fear, we have a team to take care of all those details, so you're left with the task of sitting back, relaxing, and getting all the praise for the venue choice. Whether you are hosting a birthday celebration, a team building or corporate event, entertaining clients, or celebrating the holidays; we have something to fit any occasion and any budget.
Why Should You Choose City Cruises for Your Next Corporate Venue
Our unmatched fleet of vessels is second to none with onboard amenities and an unparalleled experience that sets us apart from competitors. Chef-prepared menus, all-inclusive packages, full-bar options, and entertainment will keep your guests engaged, all while taking in the perfect backdrop for your event, and will leave you without question that you made the right choice.
Experience our fleet such as San Francisco Belle (a Bay Area landmark), which boasts the title of the largest dining vessel on the West Coast with wraparound decks, a paddle wheel, and gold detailing recalling an old-world elegance. We also have our flagship yacht, The California Hornblower which can accommodate up to 510 passengers for dining on three spacious climate-controlled decks, or you can create memories on the water at Pier 3, Hornblower Landing to impress your guests with amazing views of the city skyline, Coit Tower, and the Bay Bridge, and can hold up to 1,500 guests with full-service catering and beverage and 80,000 square feet of event space. Check here for more information about our other impressive vessels.

Types of Corporate Events Offered by City Cruises
What to Expect Onboard
Your team can look forward to delicious and freshly prepared menus, fully stocked bars, onboard entertainment, incredible service with a highly trained and professional staff and crew, and beautiful indoor and outdoor spaces to enjoy the iconic San Francisco landmarks and skyline views. You will have plenty of space to work, team build, and get away from the hustle and bustle of the office. Leave the details to our professional and dedicated team to host your event from a small team to a large group, we will take care of it all.
How to Book Your San Francisco Corporate Event
Now that you have chosen your date and decided to host your event on the water, the rest is easy. All you have to do to book your event is fill out this form and an Event Planner will contact you! City Cruises is ready to make your next corporate event in San Francisco a huge success creating treasured memories for you and your guests. Our professional and dedicated team will ensure that you have an unforgettable experience tailored and customized to your needs within any budget all while enjoying the amazing views of the San Francisco skyline from the water.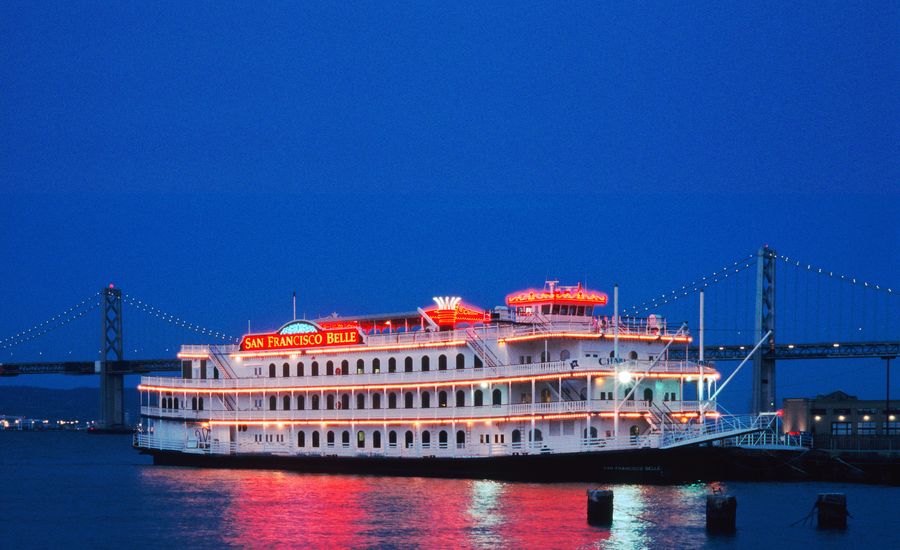 Renseignez-vous dès aujourd'hui !
Demande d'informations
Pour réserver un événement de groupe, veuillez nous contacter.
Voir le formulaire