Birthdays come once a year, so celebrating in style should be at the top of your list. Head up North to Toronto, Canada, for your next birthday bash. Toronto is the capital of the province of Ontario and is the largest city in Canada. The city is home to a "large population of immigrants" from around the world and is known for its motto, "Diversity Our Strength."
Toronto is a hub for big business and finance, and it also is a cultural and entertainment mecca. From an arts scene and sporting events to nightlife and cuisine from around the world, Toronto does have it all. So, gather your friends and family and plan for a birthday you'll never forget.
See Toronto from the Water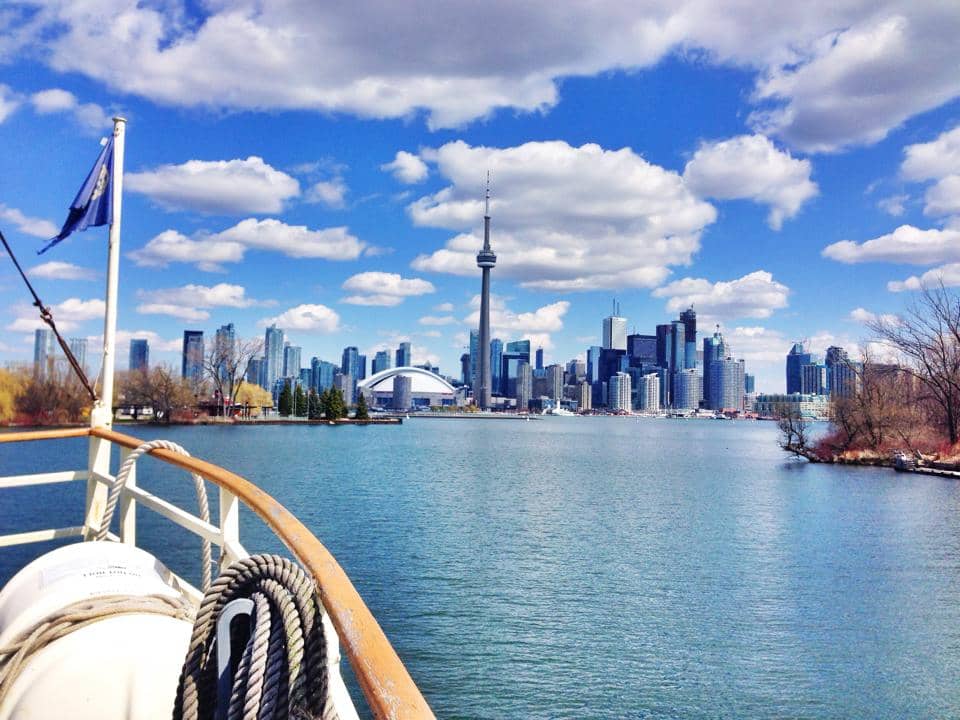 Start your birthday right and head over to the water onboard the Oriole for the Toronto 60-Minute Sightseeing Harbour Tour. The Oriole is a replica of a two-level Great Lakes steamship, a smaller version of the paddle-wheel riverboat. This 60-minute fun and informative tour is fully narrated with lively commentary on the city's history, character, stories, sites, and much more. You will also discover the historic and contemporary sites and nuances of Toronto Harbor, including spectacular views of the city's skyline.
See the sites as you cruise by the CN Tower, HTO Park, Rogers Centre, Redpath Sugar Factory, Sugar Beach, a view of Toronto Islands from the inner harbor, and more. There is plenty of indoor space to enjoy the cruise during cooler weather. Remember to dress as per the season and make reservations ahead of time, which is recommended. On-board concessions are available as well as a fully licensed bar.
A Toronto Birthday Brunch Cruise to Remember
Take your friends or family for brunch on the Toronto Signature Brunch Cruise on Northern Spirit and make it a birthday you will always remember. Board the Northern Spirit for an unforgettable way to experience Toronto from the water. Your afternoon on Toronto Harbour will feature a market fresh buffet, creative cocktails from the well-stocked cash bar, and stunning views from the interior and open-air rooftop/outdoor decks.
Enjoy this two-hour cruise with a brunch buffet that includes breakfast items from pastries and eggs to French toast. You can also enjoy lunch items including salads, honey sesame chicken, vegetable stir fry, and more. Indulge in your birthday brunch while you take in the views of Toronto's skyline and attractions, including Rogers Centre, Queen's Quay Terminal, and Harbourfront Centre.
Enjoy a Toronto Birthday Dinner Cruise in Style
The Toronto Odyssey is a newly renovated luxury vessel beckoning you to celebrate your birthday on the Toronto Premier Dinner Cruise on Odyssey. Enjoy dining with picturesque views and live DJ entertainment. You and your family and friends will indulge in a chef-prepared plated menu, including salads, pan-seared Atlantic salmon, vegetable coconut curry, and more, including dessert.
The 2.5-hour cruise offers wonderful views of the Toronto skyline while you and your party are seated in climate-controlled interior decks. Make a toast to your special day with creative cocktails, wine, or beer available from the fully stocked cash bar. You can also make window table reservations for birthday views you will never forget.
Book a City Cruises Vessel for a Private Birthday Bash
If you love the idea of a dining cruise to celebrate your special day, but may need a bit more space, options, or oomph? Well, you're in luck! You can charter a City Cruises Vessel for your very own private event. Most people think of weddings or corporate events when reserving a yacht, or an entire deck onboard, but Birthdays in Toronto are another great excuse to do something out of the ordinary and create lifelong memories. The best part, all you have to do is show up and enjoy, as City Cruises' team will do all the heavy lifting, planning, and customizing to make sure that your event is one to remember. Now is your chance to be the life of the party, what are you waiting for!?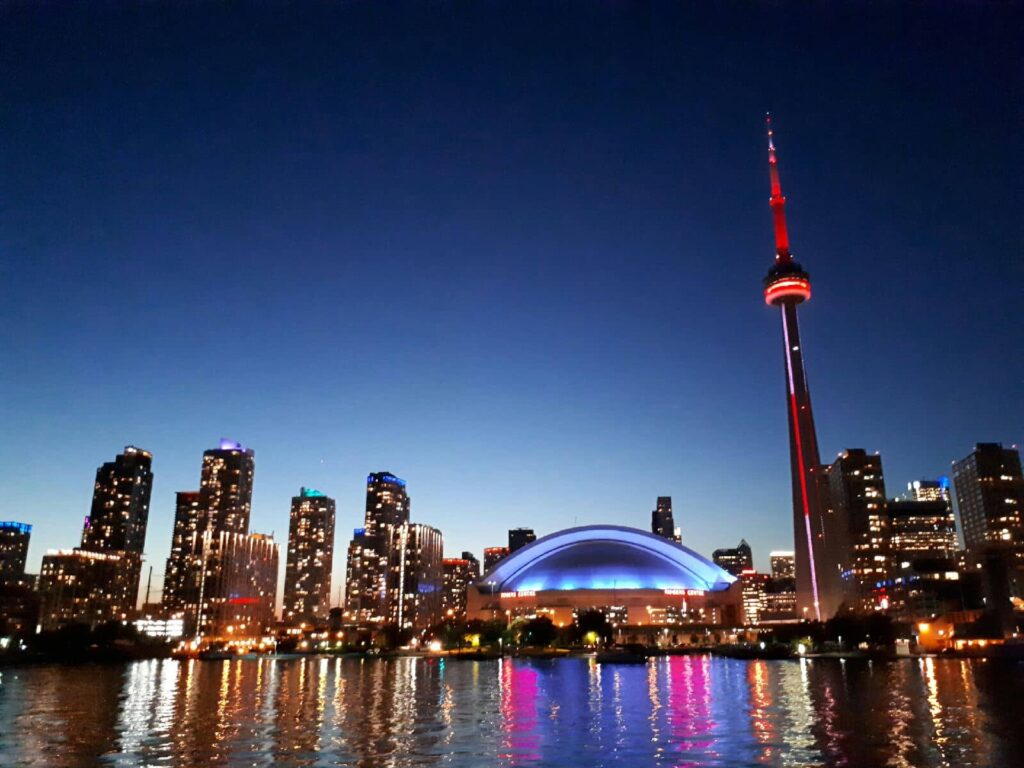 Fun Things to Do in Toronto
If you are a music lover, summer is the perfect time for you. The Toronto Summer Music Festival is perfect for lovers of classical music. The 2023 festival's theme "is 'Metamorphosis,' representing re-emergence after a transformative time; an era of new ideas built on the foundation of classical masterworks," according to City of Toronto.
Take your crew and head over to the Royal Ontario Museum, which was founded in 1914. Here you will find "a world-class collection of 13 million artworks, cultural objects, and natural history specimens, featured in 40 gallery and exhibition spaces," the website says. What you will see here is art from all over the world and "across the ages." Indulge yourself in exhibitions including T. rex: The Ultimate Predator, TUSARNITUT! Music Born of the Cold, and much more.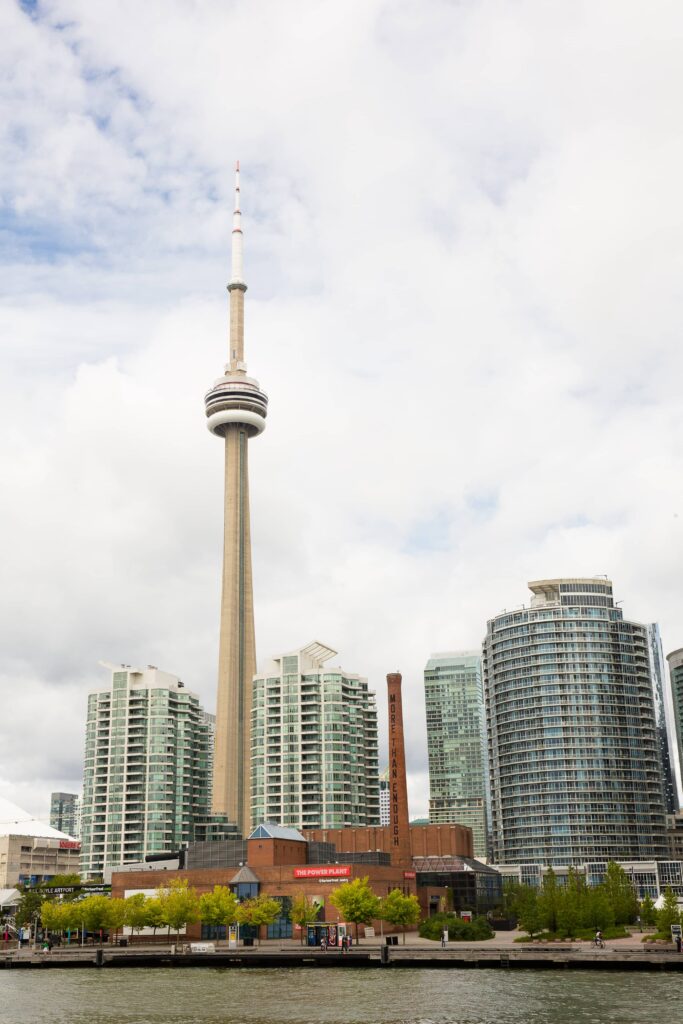 Splurge a little and dine at Byblos, "an Eastern Mediterranean restaurant that embraces coastal influences with contemporary technique, on display within each family-style dish flying out of the kitchen," according to Timeout. The food is served family style, so bring along your friends, family, or both for a birthday celebration with a menu featuring Turkish Manti Dumplings and Fried Eggplant to start. The main dishes include Middle Eastern Fried Chicken and Wagyu Beef Kofta. Delectable desserts from a Chocolate Olive Oil Cake to Rolled Baklava make the perfect way to end a birthday dinner.
You can't leave Toronto without a visit to the CN Tower, "Canada's Celebration Destination," according to the website. And since you're celebrating a birthday, this is a perfect spot. Completed in 1976, the tower is 1,815.5 feet (about 553.36 m) tall. There are 11 elevators and 1,776 steps with views you don't want to miss. Head on up for views from Skypod or experience Edgewalk while secured by a harness. You can even dine at 360 Restaurant, which makes a full rotation "providing a dramatic backdrop that complements the cross-Canadian cuisine on offer," the website says.
Birthdays should always be special. And Toronto is a fabulous city to make your celebration memorable for you and your guests. Take in everything this multicultural city has to offer for your birthday and beyond. Ready to book your birthday event? Fill out this form and an event planner will contact you.
Renseignez-vous dès aujourd'hui !
Demande d'informations
Pour réserver un événement de groupe, veuillez nous contacter.
Voir le formulaire