Are you looking for things to do in London with kids? Maybe you have a family holiday planned in the big city, or maybe you're just visiting for the day… Whatever situation you're in, this list of things to do with kids in London is going to be your ultimate guide!
London has plenty of things to do for a big family day out, especially for the kids! – But you just have to know where to look and where to go.
The list of things on what to in London with kids in endless but hopefully our list of things will help fill your mind with ideas and suggestions and make your family holiday the best one yet!
 Classic Tourist Attractions
Did you know that almost all of London's major tourist sights can be seen from The Thames? Taking a boat down the river provides you with all those perfect photo opportunities, and you won't even need to leave your seat. This is one of those perfect things to do in London with kids, as you don't need to worry about them wandering off or walking too far and getting tired. On the trip you'll be able to spot Big Ben, The Houses of Parliament, The London Eye, St Paul's Cathedral, The Shard, Tower Bridge… The list goes on!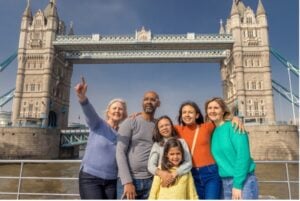 Si busca cosas que hacer con los niños en Londres, uno de los monumentos más famosos de la ciudad es sin duda uno de los favoritos de los turistas. Las colas para subir al London Eye pueden ser largas, pero una vez en la cima de la noria podrá ver toda la ciudad. Es perfecto para los niños, ya que hay pocas posibilidades de que se pierdan, y las cabinas son relativamente grandes, por lo que siempre podrán ver algo que les interese.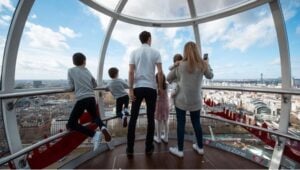 La Torre de Londres
Let your kids explore London's iconic castle and World Heritage Site, The Tower of London! Where you can get up close to the Crown Jewels in the year of the Platinum Jubilee, meet the Yeoman Warders and the ravens and see the Towe like never before! This would be a great day out in London for kids and the adults! This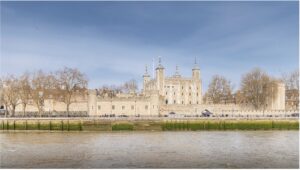 Visita M&M World en Leicester Square
Leicester Square, 1 Swiss Ct, London W1D 6AP
If your kids love chocolate, then a trip to M&M World in Leicester Square has to be on the top of the list for you. This huge shop is dedicated to the famous chocolate brand, and is comparable to a real-life version of Willy Wonka's chocolate factory. You may not want to buy them too much chocolate…. But this had to make our 'things to do in London with children' list. What kid wouldn't love it?
Atracciones educativas
Exhibition Road, South Kensington, London, SW7 2DD
There are plenty of educational things to do in London with kids. The Science Museum is a fantastic day out in London, for kids of all ages. It'll spark their curiosity, and probably yours too! The different exhibitions are tailored to different ages groups – and its free admission.
Park Row, Greenwich, Londres SE10 9NF
Situado en el distrito londinense de Greenwich, este museo es uno de los mayores museos marítimos del mundo. Está a un paso del Támesis, y es una parada perfecta si se recorre la ciudad en barco turístico. Hay mucho que descubrir para los pequeños piratas o sirenas, y el museo tiene actividades y exposiciones especiales para las familias. La entrada es gratuita.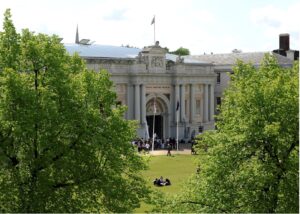 Real Jardín Botánico de Kew, Richmond, Surrey, TW9 3AE
Si busca cosas que hacer en Londres con niños a los que les guste la naturaleza y el aire libre, los Jardines de Kew son una maravilla al aire libre. Lo mejor es el verano (cuando la amenaza de lluvia es menor) y a los niños les encantará explorar este paraíso de la naturaleza.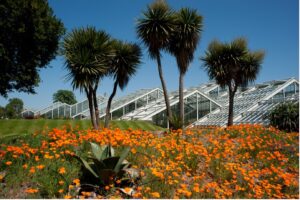 El Museo de la Infancia del V&A
Cambridge Heath Rd, London E2 9PA
This museum is a treasure-trove of childhood nostalgia and toys, dating back hundreds of years. For adults, it's amazing to discover things you thought you'd forgotten about, but for kids it's like travelling back in time and seeing how other children throughout history have lived. During the school holidays, the museum often put on special exhibitions or activities for children too.
Great Russell Street, London WC1B 3DG
The British Museum is one of the biggest and most iconic museums in London, and they do some fantastic tours and activities for families and children. If your kids love exploring history, then they're going to love discovering all the artefacts and items hidden inside these walls.
Free Activities
Esta antigua tradición es un icono de Londres y ha aparecido en muchas películas y programas de televisión. Si quiere sentirse totalmente londinense, esto es algo que definitivamente querrá presenciar. Los niños se quedarán asombrados y nunca lo olvidarán. Está a un paso del Támesis, y es una parada perfecta si va a recorrer la ciudad en barco turístico.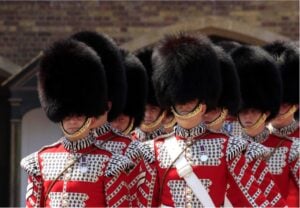 If you want to go inside the palace, the magnificent state rooms are open to visitor for 10 weeks each summer (22 July – 2 October 2022) and on selected dates during winter and spring! – There is a price attached to tickets. However, the real experience is walking up to the front gates and peering inside – and for this there is no fee attached. Learn some fun palace facts ahead of time to keep them entertained, and your kids will be amazed at the building, and being so close to The Queen herself.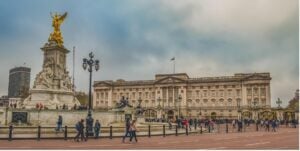 Ver las luces de Piccadilly Circus
Piccadilly Circus es conocido como "el Times Square de Londres", y es una zona al aire libre de la ciudad donde hay tiendas, carteles publicitarios y (a veces) animadores. Si sus hijos no han estado nunca en una gran ciudad, seguro que esto les sorprenderá. Recomendamos visitarla por la noche, para que la iluminación de las vallas publicitarias brille aún más.
Ver las Fuentes o subir a los Leones en Trafalgar Square
Trafalgar Square is one of the most photographed areas of London, and you'll recognize it once you arrive. There are some huge fountains in the Square to take a look at, and (for bigger kids) there are the famous stone Lions guarding Nelson's Column which many people try to climb. If you do manage to get atop one, you'll have a great view. It's a short walk from The Thames, and a perfect stop-off if you're getting around the city by tour boat.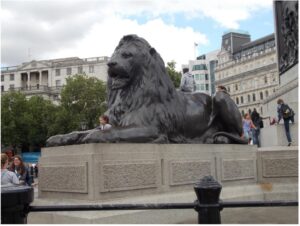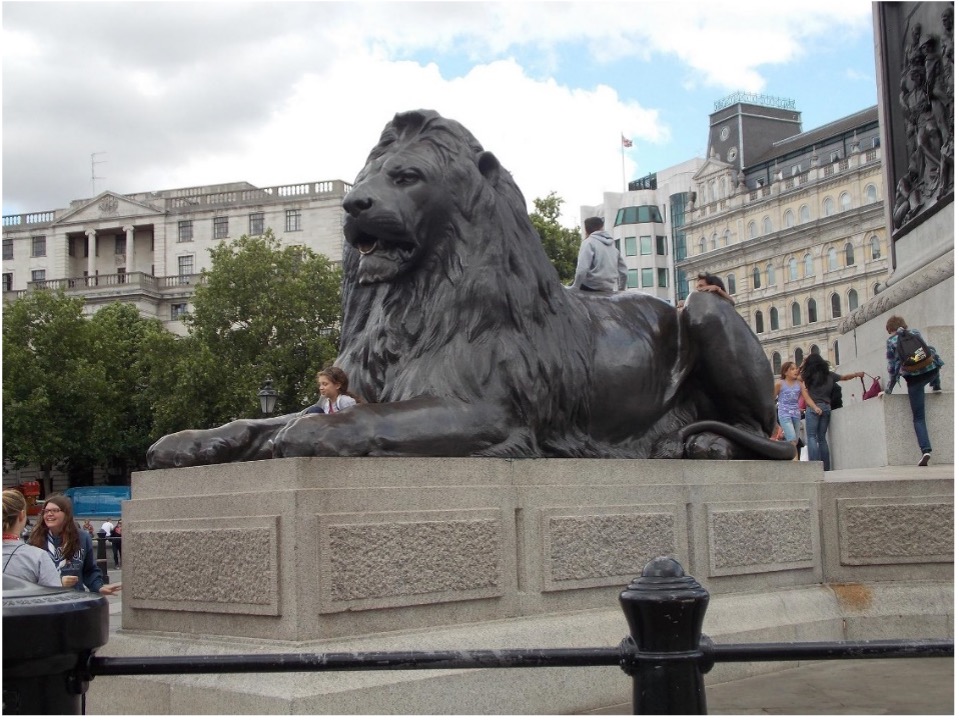 Tower Bridge is one of the World's most recognisable bridges, and it costs nothing to take a walk across and soak in all those amazing views. Top tip – if you buy your kid a cheap disposable camera, they won't mind walking around, as they'll love having the opportunity to take lots of photos! It's a short walk from The Thames, and a perfect stop-off if you're getting around the city by tour boat.
Actividades para adolescentes
County Hall, Westminster Bridge Road, Lambeth, London SE1 7PB
This spooky attraction is definitely suited to older kids, rather than younger ones. The recommended age for The London Dungeon is 12 years and above, though it is up to the discretion of the accompanying adult. If your kids are desperate to do something different, and a bit quirky, this certainly ticks the box. Just be ready for a fright!
Marylebone Road, Marylebone, Londres NW1 5LR
A chance to have a selfie next to all your favourite celebrities. What teenager would say no to that? Madame Tussauds has long been a favourite for teenagers and older kids – and you might even end up taking a selfie or two yourself!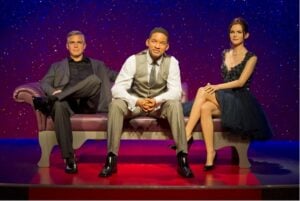 Railway Approach, Londres SE1 9SG
Puede que los niños más pequeños no aprecien las vistas desde aquí arriba, pero a los adolescentes les encantará. Siempre que no tengan miedo a las alturas. El observatorio es el punto más alto de la ciudad y ofrece unas vistas increíbles de todo el horizonte. Te recomendamos que lo visites en un día o una noche despejados para asegurarte la mejor visibilidad posible.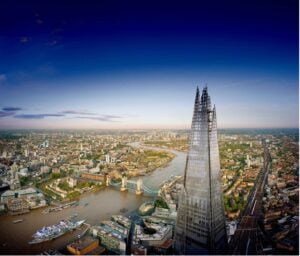 21 New Globe Walk Bankside Londres SE1 9DT
Situado justo en el Támesis, por lo que es una parada perfecta si va a recorrer la ciudad en barco turístico, este teatro es uno de los edificios más singulares de Londres. Inspirado en el Globe Theatre original, todas las obras se representan de la misma manera que en la época de Shakespeare. Es una experiencia única que les encantará a los adolescentes, especialmente si han aprendido sobre Shakespeare en la escuela. Todo lo que sea dar vida a la historia es estupendo, y esto es precisamente lo que hace.
La experiencia del puente de Londres
2-4 Tooley St, London SE1 2SY
When looking for things to do with kids in London – here's another spooky experience, perfect for keeping teenagers on their toes. We'd recommend going around Halloween, or in the evening hours.
If your teenagers are moaning about walking too much, then a boat tour is the ideal way to sightsee in the city. Book your tour ticket and enjoy all the main tourist sights from the comfort of your seat. Depending on the weather, you can sit on the top deck with a breeze in your hair, or the bottom deck protected from the elements – it's up to you. There are refreshments on board and loads of amazing things to see including Big Ben, Parliament, The London Eye, Tower Bridge, Tower of London, and more. There are multiple departure points too, so you simply choose the one closest to your hotel.