With a history of comedy that's as deep as its deep-dish pizza, Chicago has long been a fertile ground for stand-up comedy acts.  "The Windy City has been home to a thriving comedy scene for decades," writes actor and director Brian Posen.  "It is where some of the biggest comedians in history have come through on their way to super stardom."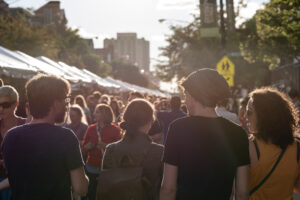 Many of them cut their teeth at The Second City, where Bill Murray, Tina Fey and Steve Carell began their illustrious careers. (Formed in the mid-1950s, The Second City is where modern improv took root.) Plenty other successful comedians have passed through the Laugh Factory, another institution, between the 1970s and 1990s.
These days the competition is very steep when it comes to "the sheer number of aspiring comedians that are flocking to the city, but also to the number of comedy theaters and shows popping up," says Posen. And so, without further ado, here are the places in Chicago that will tickle your funny bone.
Get Your Laugh On at These Top Comedy Clubs
While The Second City and Laugh Factory are at the top of the list in Chicago, there are other hot spots to see some of the best comedy in town, if not in the country.
Check out iO Theater, which is known for its longform improvisation. The theater, founded in 1981, is "one of the country's premier comedy theaters and a launching pad for some of America's most promising comedic talents," according to ioimprov.com. iO has a Training Center offering workshops and private classes for anyone seeking a career in standup comedy as well as writing and acting.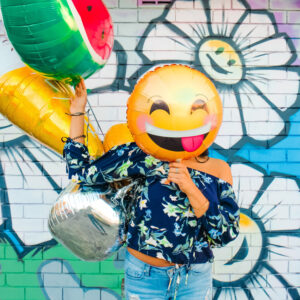 The Annoyance Theatre has had a foothold in Chicago's comedy scene for more than 30 years. It's the home of Co-ed Prison Sluts, the longest-running musical. Here you'll find improvisation, new and original plays, musicals, and sketch-comedy.
Zanies is the perfect spot blending traditional and contemporary comedy. It's known for a long list of comics who have graced its stage; you'll find their autographed photos on the wall. But be sure to check out the local up-and-comers on stage.
For something a little different, check out CSz Theater Chicago for ComedySportz, its long-running flagship show that's an improvisation competition. "Two teams battle in comedic scenes, songs and games —and you decide the winner," says CSz Chicago website. It's great for families.
The Comedy Bar is in a historic building and has two performance spaces. There's the main stage that features a comedy brunch, open mic, and stand-up showcases. The club's brewery stage is an intimate venue. Local headliners are big here.
Chicago's Comedy Festivals Have All the Laughs
Of the comedy festivals in Chicago you'll want to check out when you're in town is the Chicago Women's Funny Festival. It was launched in 2012 and is held at Stage 773, with multiple stages. You can also find The Chicago Sketch Comedy Festival at the same venue.

Tour Chicago by Day Before Heading Out for Laughs
Before you head out for a night of comedy in Chicago, check out some of the great sights that the city has to offer. The Best of Chicago: First Elevator Access at Willis Skydeck, Architecture Cruise & Inside the Loop Tour is the perfect way to experience the best of The Windy City's stunning architecture.
The tour includes an English-speaking guide who will take you to Chicago's most storied structures and other sites, including the Monadnock Building, Chicago Board of Trade with Ceres Statue, Skydeck at the Willis Tower, Federal Reserve, Inland Steel, Millennium Park, Michigan Avenue, and so much more. You'll end the day with a 90-minute architecture cruise that meanders down the Chicago River and Lake Michigan.
After you're done touring Chicago by day, you can hit up some comedy clubs to enjoy a night of improv and laughs in the city where it all began and continues to keep audiences in stitches.