The origins of the Aperol Spritz can be traced back to Italy, particularly the region of Veneto, where it has become an iconic and popular cocktail. The Aperol Spritz is a refreshing, low-alcohol beverage commonly enjoyed as an aperitif.
Aperol, the main ingredient in the cocktail, was created in 1919 by the Barbieri brothers in Padua, Italy. It was originally marketed as an apéritif with its unique blend of bitter and sweet flavours derived from a secret recipe of herbs, roots, and orange peel. Aperol gained popularity over the years and became widely consumed in Italy.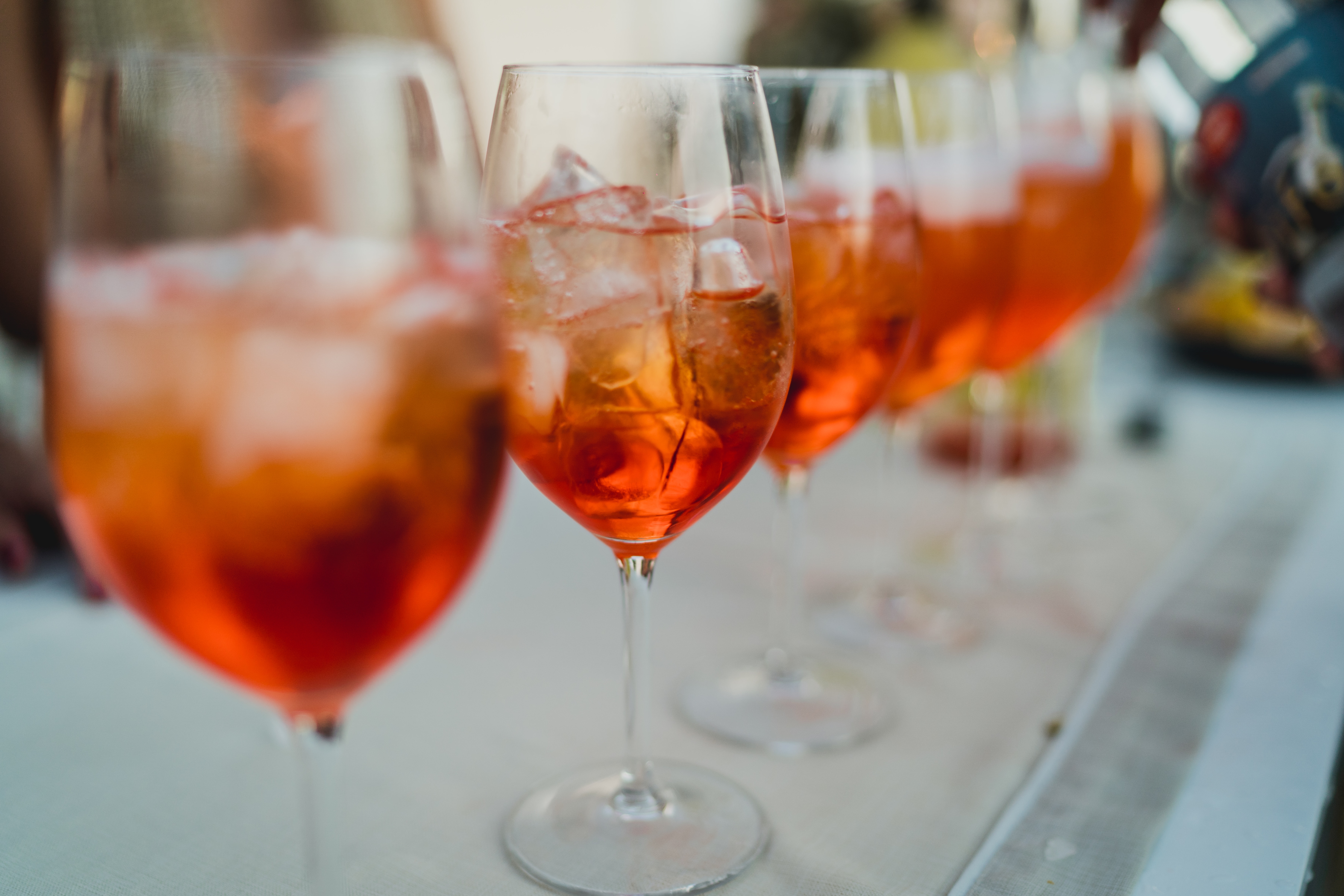 To make the perfect Aperol Spritz at home, you'll need the following ingredients:
Plenty of ice
Aperol
Prosecco
Soda
An orange slice
STEP 1
Fill your large wine glass (or official Aperol Spritz glass!) with plenty of ice.
STEP 2
Add 3 parts Prosecco (75ml), then 2 parts Aperol (50ml)
STEP 3
Add a dash of soda (25ml) and stir briefly.
STEP 4
Garnish with an orange slice and enjoy!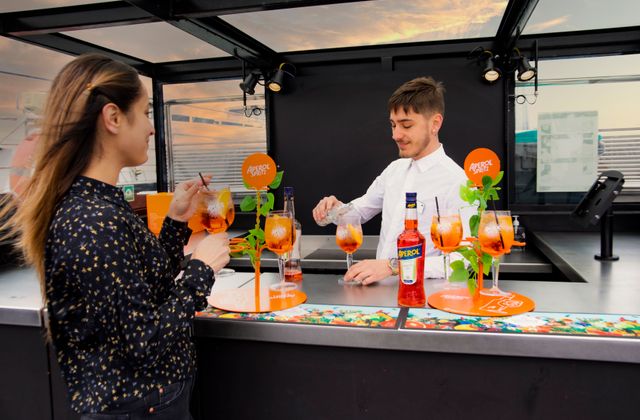 Sunshine in London means only one thing – it's time for a refreshing Aperol Spritz with a great view!
For the month of July, we are happy to announce that we're partnering up with Aperol Spritz! You will start your evening with an Aperol Spritz or soft drink while listening to live music and taking in London's most famous riverside landmarks. We are also offering a 2 FOR £12 deal from Mon to Wed. Only available on board!