The English capital has a rich literary history, and the city has long been a book-lovers delight.
The city of London is full of rich history, world-class museums, historical architecture, and breathtaking churches. London is a place where you can take in a symphony, see famous works of art, load your plate with fish and chips, and sidle up to some of the oldest pubs in the world. However, the English capital also has a rich literary history and book-lovers delight (no, not just the Harry Potter series). London abounds with a variety of bookstores, and to help you navigate your way through its winding streets to find the best one, we took the liberty of creating a handy guide to the city's best bookstores.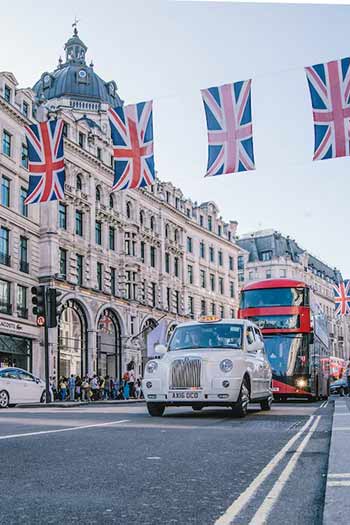 Stanfords – First opened in 1853 by Edward Stanford, this classic bookstore is featured in numerous books and movies and claims to be the largest travel bookshop in the world. Plus, there's an in-house cafe, where travelers can kick back with a book and plan their next trip while they enjoy coffee, cakes, sandwiches, and more.
Hatchards – If you're looking for history, there's no better place to go than Hatchards. It's London's oldest bookshop, established in 1797 by John Hatchard, and has been a landmark ever since. The bookstore has regular signings and events, and many authors are customers!
London Review Bookshop – Opened in 2003 by the ​London Review of Books in the heart of Bloomsbury — right near the British Museum — the London Review Bookshop is a place for people who love reading and collecting books to hang out, chat, knock back a few cups of tea and coffee, snack on some scrumptious treats from the in-house cake shop, and (of course) pick up some great books from the shop's massive selection of around 20,000 titles.
Heywood Hill – Generations of writers, readers, and book collectors from around the globe have been frequenting Heywood Hill since it opened in 1936. Their collection has an emphasis on literature, history, architecture, biography, travel, and more. They also have a children's department with the best new and classic titles, so you can bring the whole family!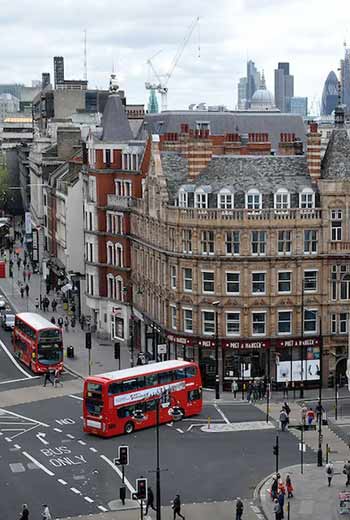 Foyles – If you're looking for gifts, books, stationery, and more, Foyles is tough to beat. It all started in 1903 when brothers William and Gilbert Foyle — after failing a few exams — started selling off their unwanted textbooks. Now, 120 years later, the family-owned, independent bookstore is still slinging its wares to locals and visitors alike.
Daunt Books – This gorgeous bookshop features a back room that boasts oak balconies, a conservatory ceiling, and a stained-glass window — plus, of course, row upon row of fantastic titles covering a wide variety of subjects but specializing in travel.
Primrose Hill Books – This quaint, family-owned bookstore is a great place to pop in for a break from the hustle and bustle of the big city. The store has an excellent selection of titles and hosts readings and signings — often complete with a free glass of wine. Count us in!
Gosh! – Comic lovers shouldn't leave town without popping into Gosh!, London's must-visit store for comic books. The store has a 34-year track record in the industry; an enthusiastic, knowledgeable staff; and a range of graphic novels that are second to none.
Book Mongers – If you're in the market for an eclectic and ever-changing selection of secondhand and remaindered books, look no further than Book Mongers. The shop is known for its interior art and its relaxed, comfortable, and welcoming environment for booklovers of all ages.
Word on the Water – It's not exactly a bookstore — it's a floating book barge! Yep, Word on the Water is a functioning 1920s-era Dutch barge that houses a wide assortment of adult and children's books. It sits along Regents Canal, and the barge lights its wood-burning stove during the winter for book lovers to have a warm respite from the London weather. In hotter months, Word on the Water is home to a slew of fun performances for the whole family, including folk music, jazz bands, and poetry slams.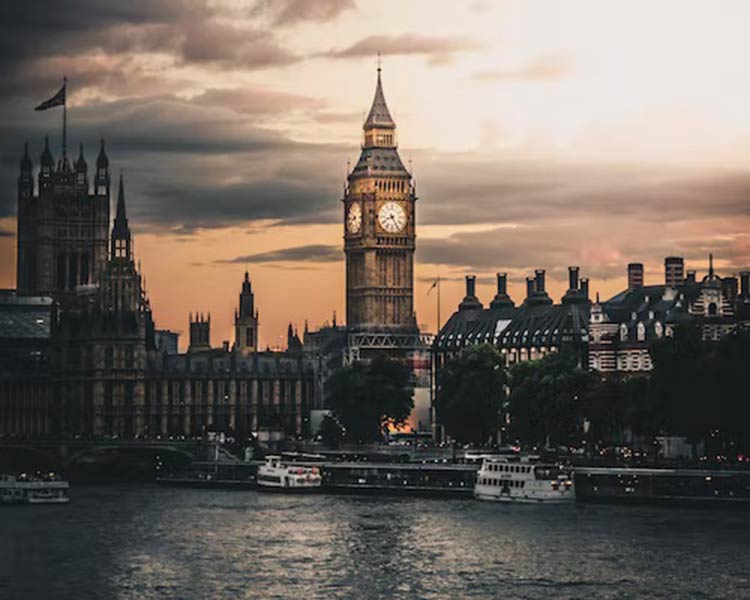 After all that literary browsing, book lovers can kick back and have some fun by taking a tour of the city or a Thames River cruise. For mystery novel fans, channel your inner Sherlock Holmes on the Murder Mystery cruise, where you'll enjoy a cruise along the Thames river with a glass of fizz and a three-course meal — except there's a murderer on board, and everyone must put on their detective caps to catch the killer. Or, pick up a biography on Winston Churchill before enjoying some fresh air on a walking tour of the city centered on the larger-than-life leader, Life of Churchill and World War II: London Walking Tour with War Rooms, where you can tour the very places you've just read about and visit the streets where Churchill once lived and pop into his favorite shops.