So you've booked your flight to Rome, planned an itinerary, and brushed up on the elaborate language of Italian gestures, along with committing a couple of useful daily phrases to mind. The hotels in Rome, however, have you stumped.
If you're all set to pack your bags and head to the Eternal City but still haven't figured out where to hang your hat, we've got you covered. Each of these unique spots would serve as an excellent base for your trip to Rome, whether it's to see the busy city on a Rome in a Day Tour or practice the Italian art of dolce far niente (pleasant idleness), sipping a stout espresso or having an aperitivo on one of the city's many picturesque terraces and rooftops.
From boutique hotels to luxurious rooms, these are the most unique places to stay in Rome that won't break the bank.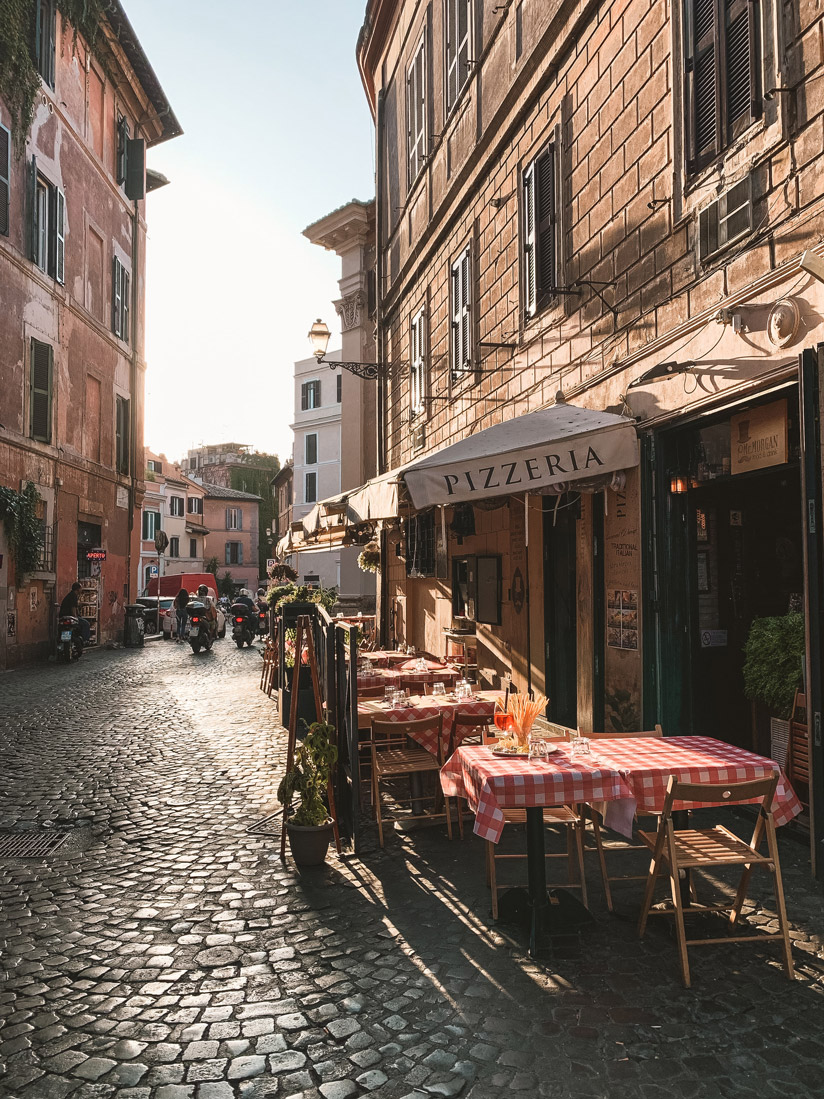 Which affordable Rome hotel has the most unique exterior?
The lovely Casa del Moro – Romantic loft in Trastevere is an astonishingly affordable spot to stay, smack dab in Rome's historic center.
Just a short walk from the popular Piazza di Santa Maria in Trastevere, this centrally-located  Airbnb is close to some major tourist attractions, such as the Roman Forum, the Synagogue of Rome, and Campo de' Fiori.
Housed in the Palazzo Ruggeria, a building that dates back to 1500, the space has all the modern comforts in a romantic, historic setting, complete with a charming balcony overlooking a gorgeous traditional Roman courtyard and a communal interior terrace.
The one-bedroom accommodation has everything for a perfect stay for two people, including two bathrooms with shower and bidet, a sufficiently fitted holiday kitchen, seating and dining areas, and a whole lot of charm. Round-the-clock front-desk service is a plus.
What's the most unique, affordable place to stay near the Roman Forum?
Did we say near the Roman Forum? Real Best View Coliseum Luxury Loft History Center is practically in the Roman Forum, and it's one of the few private places to stay with a view overlooking the Roman Forum.
The scenery and the great location are the main draws, but the loft itself is tastefully decorated and comfortable too. Situated on the fourth floor of the 18th-century Palazzo del Gallo di Roccagiovine with a lift, this elegant accommodation is enviably quiet, situated in a pedestrian zone at the heart of the city's center.
Available on Airbnb, the light-flooded loft has high ceilings, a fully equipped holiday kitchen, a living room with a sofa bed, and a bathroom with shower and bidet, as well as fast Wi-Fi, a smart TV, air-conditioned rooms, and a library stocked with books and guides in English.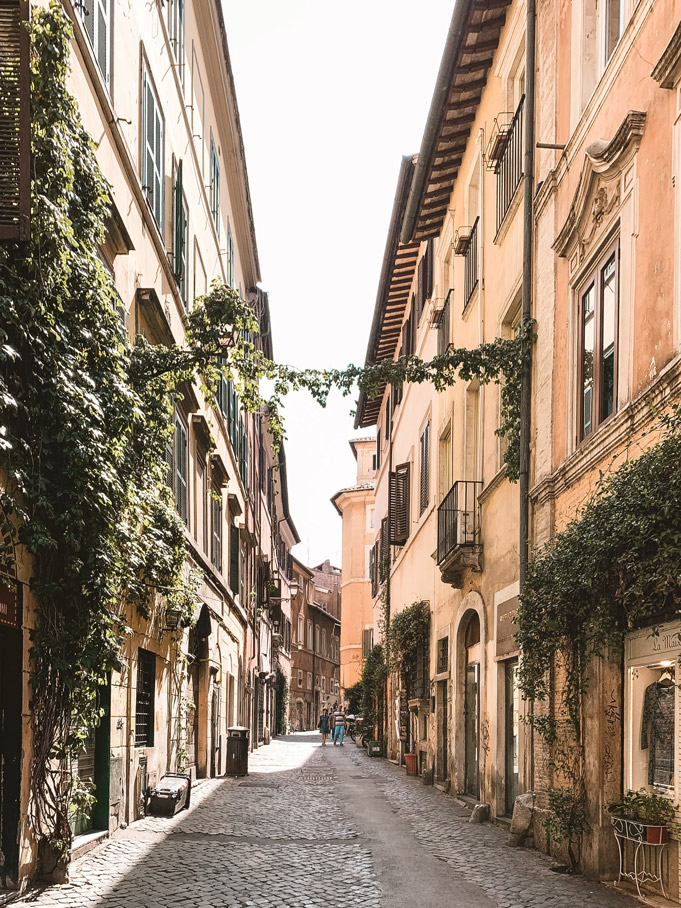 What's the most unique, affordable boutique hotel in Rome?
Hotel Barrett is an artsy, charming hotel facing Largo di Torre Argentina, a Roman square in the ancient Campus Martius that's home to the ruins of four Roman Republican temples, among other important historic sites.
This boutique hotel features modern amenities and unique guest rooms with an eclectic array of artworks and interior-design elements inspired by ancient Rome. Each room is conveniently equipped with a private bathroom, a mini fridge, a Lavazza breakfast system, and a flat-screen TV with wireless stereo headphones (a nice gesture for the comfort of all the guests).
What's the most unique, affordable place to stay near the Colosseum?
For a good night's sleep a mere five minutes from the Colosseum, Nerva Boutique Hotel perfectly pairs Old World charm with a clean, contemporary design.
Filled with light and cheery splashes of color, this modern hotel features carefully curated contemporary art and a cozy ambiance. Come for the homey vibe, stay for the delicious homemade breakfast and super-friendly staff.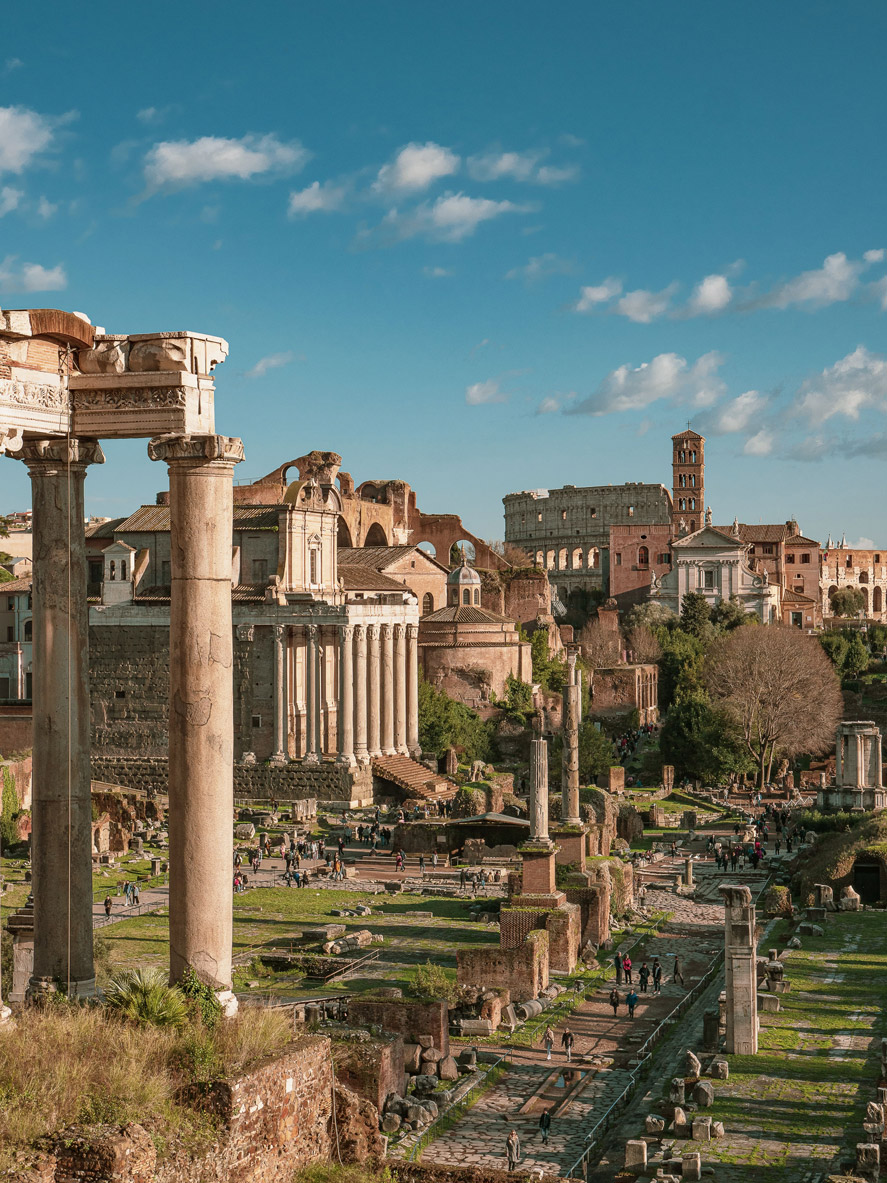 What's the most unique, affordable B&B in Rome?
In a historic building dating from 1914, La Design.aTA Experience Bed & Breakfast is the perfect spot to stay in Rome if you're into fabulous interior design.
A short walk from some major tourist attractions—roughly 1.5 miles from the famous Spanish Steps and the Trevi Fountain—this quaint bed-and-breakfast is truly unique, with an artist's studio housed in its entry and modern private rooms nodding to the location's historic architecture.
Of course, an overnight here includes a lovely breakfast, complete with fresh, organic ingredients, to get your stay in Rome started on the right foot.
What's the most unique, affordable Airbnb in Rome?
Luxury Rooftop Piazza Di Spagna has a stellar location, just a few minutes from the Piazza di Spagna in the Roman Trident district.
As the name indicates, this Airbnb has a lovely little rooftop terrace for your morning coffee or early evening aperitivo and features a bedroom, a living area, bathroom, and kitchenette. Perfect for one or two people, the apartment has a clean, modern design with a hip vibe and all the amenities you'd expect to come with an Airbnb.