America's capital is known as a place for movers and shakers, so naturally, plenty of meetings take place in the city. That means it's a challenge to find spaces and venues that really impress people. An event venue in Washington, D.C., needs to be unique to stand out from others, and meeting spaces in Washington, D.C., need to be as well. So how does someone go about finding the ideal Washington, D.C., corporate event venue? It often depends on the number of attendees and the amenities you need.
Of course, where to host corporate events in Washington, D.C., can actually be a really easy decision — when you opt for a City Cruises experience. The advantages of such an innovative venue and our selection of vessels means you can cater the event to your group size and add on any services you require — including delectable food and beverage options and on-board entertainment. Not to mention the breathtaking views that are part of any package.
Setting the Stage with City Cruises in Washington, D.C.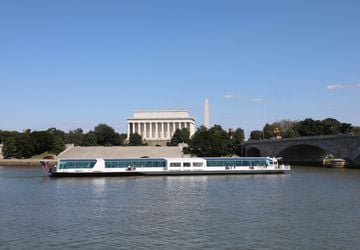 For those who work in Washington, D.C., meetings are a must. There's always a company agenda to discuss, a client to impress, a product launch, or a press event taking place. What's not always available is a memorable space to hold these gatherings in. While a cruise is something people may have experienced as a leisure activity, professionally it's a rare outing for corporations who often resort to conference rooms in hotels or even (gasp!) in their own workplace. However, City Cruises' exceptional views of the D.C. skyline as the backdrop for business, and the novelty of a floating meeting space is something event attendees will talk about long after the outing is over. Because customizable packages and amenities are available, hosts have the ability to design a gathering that hits all of the sweet spots in hospitality that they're after.
The City Cruises Washington, D.C., Meeting Experience
When companies opt for a City Cruises experience, gorgeous views are guaranteed—especially in a city like Washington, D.C. A journey on the Potomac River showcases the majestic skyline with local iconic landmarks ranging from the Georgetown waterfront to the Lincoln Memorial and Washington Monument. The best part is that attendees can take in these views in style and comfort from the climate-controlled interiors and open-air outdoor decks. When you explore our Washington, D.C. fleet, you'll discover several options that cater to your group size and desired amenities. Among the latter are excellent food and beverage choices including delectable chef-prepared menu selections and full bar service.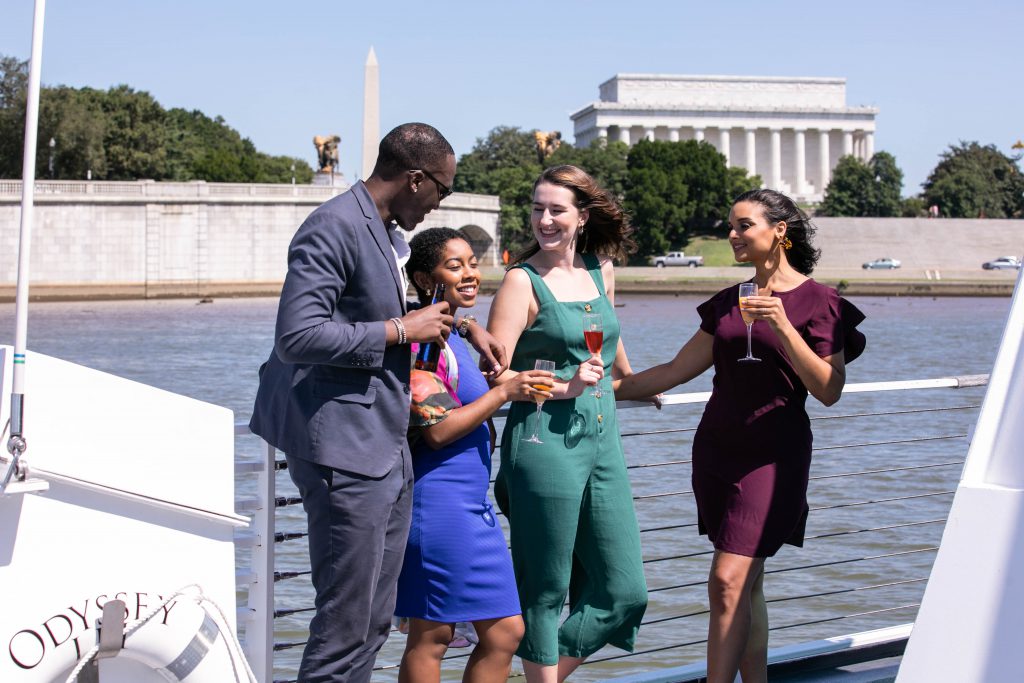 Types of Meetings City Cruises Can Accommodate
Since our vessels offer plenty of space, flexibility is a major bonus as a venue for corporate event planning. Outings can run the gamut from team meetings and workshops to meet company goals, enhancing employee relationships and boosting morale, to client meetings and presentations designed to show an organization in an innovative light. Meanwhile, corporate conferences and seminars often strive to engage audiences, and there's no better environment to put people at ease and help foster interaction than on a boat. Of course, if product launches or press events are on the agenda, we can't think of a better way to create a memorable experience (designed with social media sharing in mind) than a picturesque cruise showcasing this amazing city.
Why Choose City Cruises for Your Meeting Venue in Washington D.C.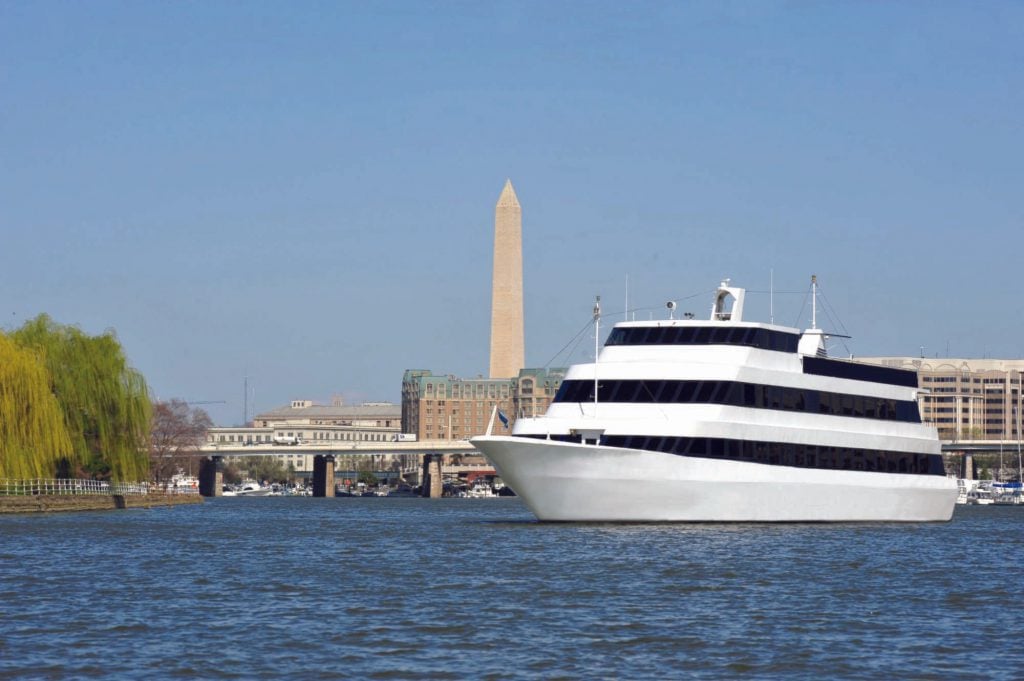 New environments often inspire new ideas. While office spaces may work for day-to-day operations, if collaboration and innovation are the desired outcomes for a company's staff, taking them on an adventure to spark creativity is the perfect plan to put in motion. The impact of a unique environment on idea generation cannot be ignored, and the positive effects of fresh air and the soothing waves of the water result in relaxed surroundings that put everyone at ease. The experience helps to enhance team building and boost morale in a big way. Alternatively, for organizations hoping to land important clients and partners, an unconventional venue like ours makes them stand out from the crowd.
Customizing Your Meeting or Event Venue with City Cruises
Having the ability to customize an event to suit your specific needs is a crucial part of ensuring success, and the beauty of City Cruises is that our adaptable spaces can accommodate different group sizes and requirements. We can add any technology or equipment needed to support every presentation, and with additional services including activities, entertainment, and music on board, City Cruises can also elevate your event in a way that makes it an enjoyable experience for everyone attending.
Ready, Set, Book
With exquisite skyline views of Washington, D.C., and the surrounding area, coupled with all of the amenities City Cruises provides, it's clear that our organization is the ideal partner for your next event. Our vessels are venues that are innovative and impressive to employees, clients, conference organizers, and special event guests. Whether you opt to select all-inclusive packages or customize your own, City Cruises has you covered. Just fill out this form and an event planner will contact you ready to begin the planning process of making your next event one to remember. All you have to do is select the date, make a reservation, and get ready for an unforgettable event! Then enjoy amenities and packages designed with hospitality in mind, including breathtaking sights, enticing food and beverage, and exciting entertainment.