The world is going to the dogs, and dog lovers across the U.S. are loving it. People love their four-legged friends so much that we celebrate them Aug. 26 on National Dog Day.  
The holiday was founded by Colleen Paige in 2004. A pet and family lifestyle expert as well as animal advocate, Paige "created this day so that all dogs can be celebrated and also to draw attention to the number of dogs in shelters and to encourage adoption to those who have yet to find a place to call home." 
National Dog Day is celebrated on Aug. 26 because Paige's family adopted her very first dog named Sheltie on that day from a local shelter when Paige was just 10. Today, National Dog Day is a day for all dogs, from pure breed to mixed. It celebrates service dogs, therapy dogs, law enforcement dogs, family dogs, and every dog in between. 
So, if you have a dog, you will most definitely want to celebrate together on National Dog Day. You won't run out of ideas because there are so many fun things to do with your dog across the country. 
West Coast Dogs Go to the Beach!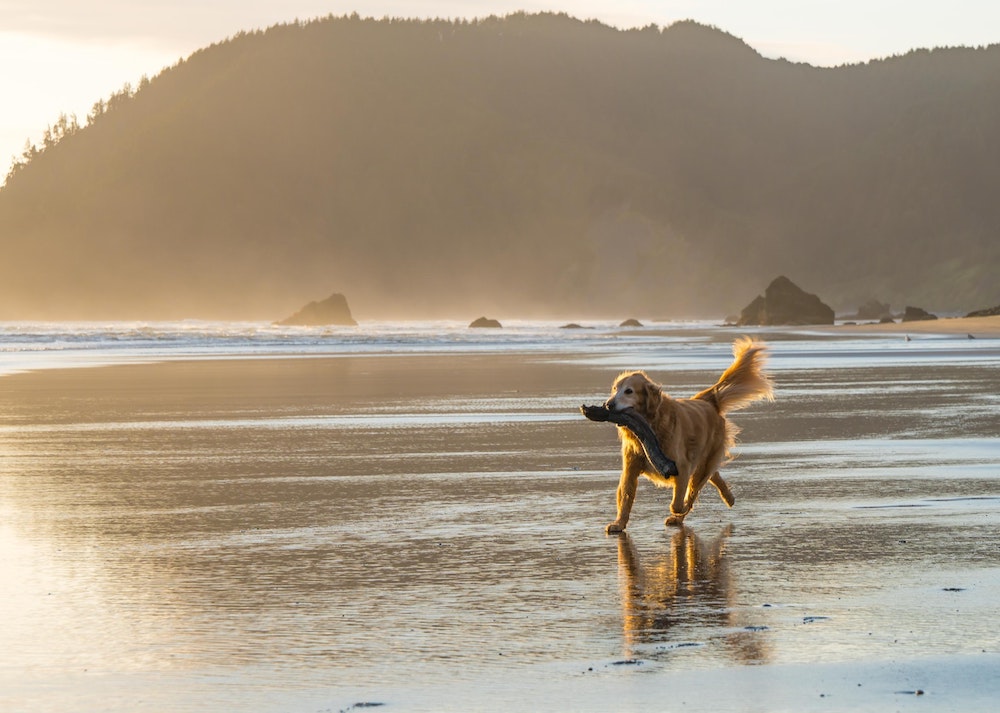 You love your dog and so does the City of Carmel-by-the-Sea in California. It was actually rated the No. 1 Dog Friendly Town in America. From local hotels, restaurants and shops, this town knows dogs and rolls out the red carpet for them. Dogs can be dogs at beaches, trails, and tourist attractions. "Water bowls, dog treats and biodegradable bags at most locations are just the typical amenities offered, plus high-end services like massages, doggy turn downs, surf lessons and yappy hour are also readily available in Carmel." 
On National Dog Day, you can take your dog on-leash down Scenic Road, which spans from Carmel Beach to Carmel River Beach. Here you'll enjoy amazing views of Carmel Point, Point Lobos State Reserve, and other great sights. Your dog can be off-leash at Carmel beach but must be under voice control. "Canine visitors at Carmel beach can romp along the surf and frolic with one another on the sand which is a highlight to most trips to Carmel-by-the-Sea." 
Take Your Dog to the Mountain in Vermont
Vermont is a great state and a perfect place to ski during the winter. But did you know that Dog Mountain in St. Johnsbury is a hot spot for dogs and their people. It is on 150 acres of a private mountaintop and is open to dogs and their people. What a great way to celebrate National Dog Day with your best friend!
It all began when Stephen Huneck and his wife, Gwen bought the land in 1995. They created a haven and the barn became a studio space with the Dog Chapel soon to follow. The area is a haven filled with hiking trails and dog ponds. You'll find beautiful wildflowers in the summer and fun winter things to do. People and their dogs will be in heaven romping along the grounds of the mountain. Just think of all the new sights and smells for your dog. 
"Leashes are optional on Dog Mountain. Dogs are free to run, play, swim, and (best of all) meet other dogs! Dogs are not just welcome here, they are cherished." 
When in Arkansas, Bring Your Dog to Garvan Woodland Gardens
Spend National Dog Day doing something lovely with your dog. If you're in Hot Springs, Arkansas, check out Garvan Woodland Gardens, the botanical garden of the University of Arkansas. 
Garvan Woodland Gardens is "a canopy of pines reaching skyward providing protection for delicate flora and fauna, gentle lapping waves that unfold along the 4 ½ miles of wooded shoreline, and rocky inclines that remind us of the surrounding Ouachita Mountains." 
You'll enjoy a stroll with your dog to see the botanical landscapes as well as architecture. The Gardens are particularly dog friendly and walking your dog through the area will be a treat for you both. Of course, remember the guidelines for the protection of your dog as well as humans, including that your well-behaved dog must be on a short leash, proof of current rabies vaccination, and one dog per person. 
Hike the Grand Canyon with Your Dog
The Grand Canyon is a literal sight for sore eyes. And taking it in is a wonderful experience. But imagine taking your dog along. The Grand Canyon is actually "one of the most pet friendly national parks in the country!" 
Why not take your dog to the Grand Canyon on National Dog Day. The South Rim is a perfect place. There's pet friendly places to stay and you can keep your pet in the kennel to check out the parts of the Canyon where pets are not allowed. 
There are pet friendly trails along the South Rim Trail. It's a paved, 14-mile trail. You and your dog will love it. Just remember to bring water for you and your dog. Make sure your pet is leashed with leashes no longer than 6 feet. 
Take Your Dog and Head Over to New York City's Central Park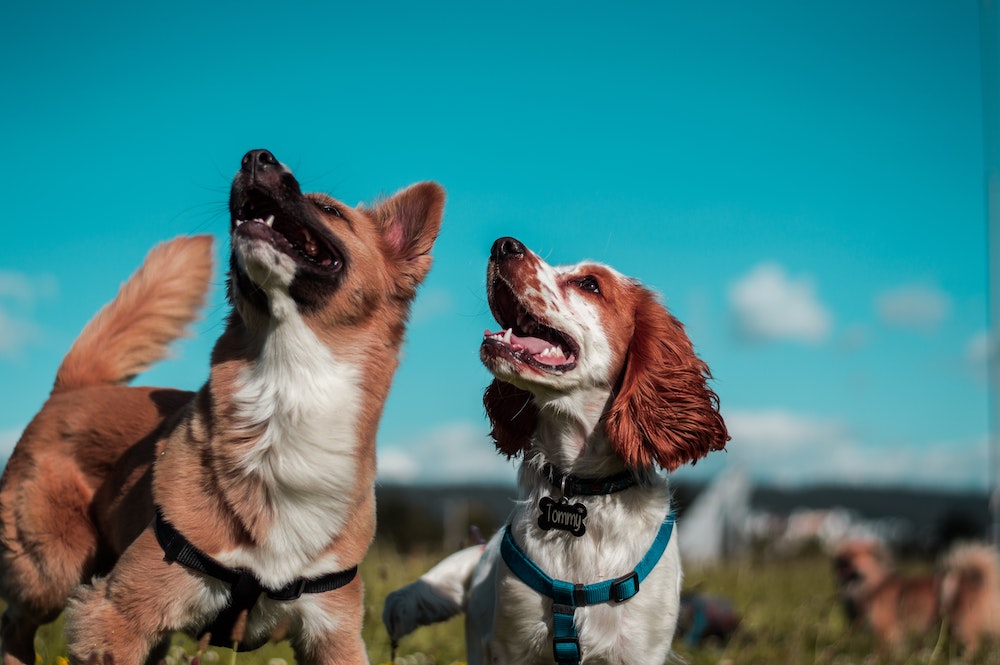 New York may be the city that never sleeps, and it's also a great place for dogs. Take your best friend to Central Park, "the most visited urban park in the United States, with over 37.5 million annual visitors." 
The park is dog friendly and features lots of green grass to romp in. There are rules to follow. Make sure your dog is on leash from 9 a.m. to 9 p.m. Off-leash hours are 6 a.m. to 9 a.m. and 9 p.m. to 1 a.m. 
Take a Chicago Seadog Tour and Bring Your Dog!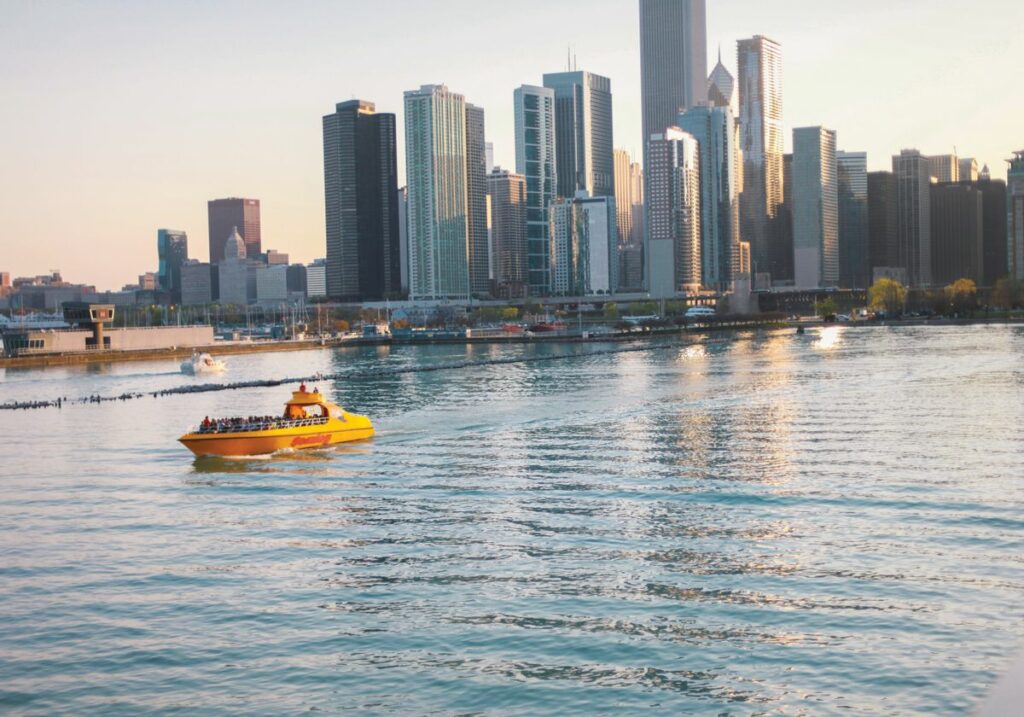 When visiting Chicago, make sure to check out the Chicago Seadog Nehir ve Göl Mimari Turu. You'll be in awe of Chicago's skyline while on the Chicago River. Depart from Navy Pier on this 75-minute narrated cruise as you take in the city's unique architecture and famous landmarks. You'll tour from the lakefront, through locks, and along the Chicago River all the way to Willis Tower. 
Through Aug. 31, the tour celebrates National Dog Month! "Bring your dog onboard for free by adding a dog ticket in the 'Additional Section' during checkout. For every dog added, City Cruises is donating $5 to the Anti Cruelty Society!" 
Take in as many things as you can with your dog for National Dog Day. Show your best friend the sights and all the love you can. But remember, when you have a four-legged best friend, it's always National Dog Day.