Washington, D.C. is a fabulous city filled with so much history, monuments, and museums. There's always something to do in this exciting city, which makes it a great place to host a wedding. What could be better than getting married in the nation's capital where everything from the National Mall to monuments, and memorials are right in the heart of Washington, D.C.?
While you've chosen D.C. as the spot for your wedding, putting it all together doesn't have to be difficult or stressful. Planning your Washington, D.C. wedding on the water can be a dream. And, on the water is where you want your wedding to be. It's beautiful, romantic, and the perfect atmosphere to start a life together with your spouse.
City Experiences' wedding professionals can help plan a stress-free, all-inclusive wedding that is customized for any couple. Our dedicated team of event coordinators love what they do and are ready to help you plan the wedding of a lifetime.
Planning for Your Special Day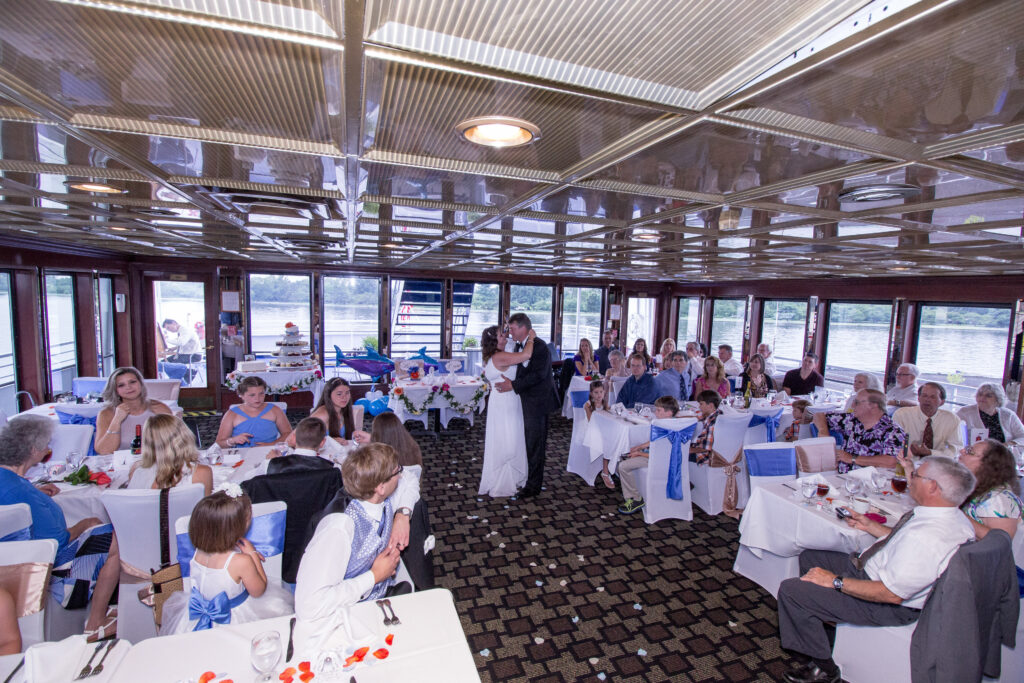 Before (and after) the wedding, City Experiences can help you plan engagement parties, bridal showers and luncheons, day-after brunches, and bachelor and bachelorette parties as well, all on the water. We help with any wedding-related event leading up to, the day of, and the day after your special day.
We can help plan your rehearsal dinner too. Bring your family and friends and we'll create a customized menu, and everything needed for an unforgettable evening before the big day. Fill out this form today and an Event Planner will contact you to get the process started!
All Aboard for the Perfect Dream Wedding on the Water
Plan your perfect wedding on a unique floating venue that offers spectacular views of all of Washington, D.C.'s iconic landmarks. City Cruises has everything you need for a wedding starting with chef-designed and prepared menu options, full bar service, and all-inclusive packages that are customized for each wedding to fit each couple's budget, party size, and style. Your guests will enjoy fine dining and dancing as part of the event.
Our water venues all have climate-controlled interiors as well as open-air decks, so you have the best of both worlds right on the water. We'll help make your dream wedding the next step, making it an unforgettable celebration. You and your guests will enjoy Washington, D.C. serving as the perfect backdrop, with breathtaking views of everything from the Georgetown waterfront, Lincoln Memorial, Jefferson Memorial, the Washington Monument, and more, all from the Potomac River.
Name the Type of Wedding, and We Have What You Need
Every couple's wedding is special, and we help make it as individual as each couple that ties the knot.  There are a variety of packages:
Ceremony Package: An elegant ceremony package that is simple and breathtaking at the same time featuring a private dockside ceremony.
Wedding Packages include Silver, Gold, Platinum, and a Sweet & Simple Wedding.
There are a host of enhancements for the ceremony, music, food and beverage, entertainment, linens, florals, photography, and additional dockside time. Whatever you want your wedding to look like, we are here to make your dream wedding happen.
Dinner or Brunch Cruise and Walks Tours for Out-of-Town Guests
The Premier Dinner Cruise is where you can experience dinner while dining on the water. You'll get to see Washington, D.C., and its landmarks from a different perspective. Wear your cocktail attire and enjoy an upscale dinner while you cruise the Potomac, taking in views of the Jefferson Memorial, Georgetown waterfront, and Lincoln Memorial.
The 2.5- to 3-hour cruise offers a three-course plated dinner and tableside service. There is also onboard entertainment featuring a DJ. The deck of the ship is climate-controlled so it's good for all types of weather.
If you choose the Premier Brunch Cruise, you'll be on the Potomac River for two 2-hours and enjoy bottomless mimosas. Indulge in breakfast and lunch favorites while taking in the spectacular views from the glass-enclosed deck. You'll also get to dance to the music with an onboard DJ.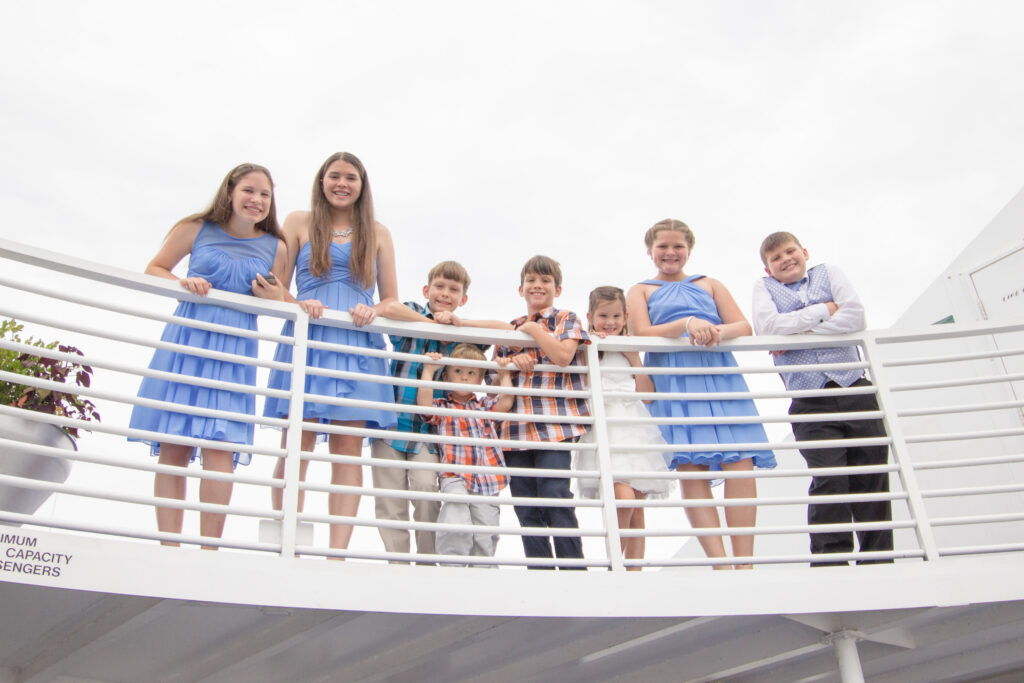 Your out-of-town wedding guests will love the National Mall Fully Guided Tour with Washington Monument Tickets as they discover all the history through Washington, D.C.'s iconic memorials and monuments. Guests should wear comfortable shoes and be ready to walk. They will learn about the story of the United States, climb to the top of the Washington Monument, see where Martin Luther King Jr. delivered his iconic speech, and even spot the mistake in the Lincoln Memorial. Other sites visited include Albert Einstein Memorial, Vietnam Veterans Memorial, Korean War Memorial, and World War II Memorial.
Weddings are supposed to be exciting, fun, heartfelt, and memory-making. City Experiences wants to help make your wedding one of a kind in Washington, D.C. We have planners and everything else you need to make your special day the most special of all for you and your guests. No matter the occasion before your wedding, the day of, and after, we'll help bring everyone together to celebrate in style.