It might be hard to believe, but even folks who are lucky enough to work in a coastal city as beautiful as San Diego can get burnt out. That's why, as an employer, it's so crucial that you take care of your workers both in and out of the office. The best — and most fun — way to do that? Team-building events! There are few places better suited for fun team-building events than San Diego. It has some of the most delicious food in the world (it's just 17 miles from Mexico), pristine beaches, and incredible views. Now that we think about it, your biggest obstacle might be narrowing down the list of places you'd like to host your event! However, the only thing you definitely don't want to do is hit the same old watering hole or event space that you always do.
This year, why not try something new and exciting? Say, a team-building retreat on your own private yacht? If that sounds like a good time — and we know it does — it's time you let City Cruises make that dream a reality. The brand's vessels are available for charter for all types of private events, and the flexible, customizable packages are great options for any team-building event. Plus, there's never not a good time to take a trip to Southern California, since the weather tends to be some of the best in North America. Even more of a reason to get your team out of the office, and out on the water!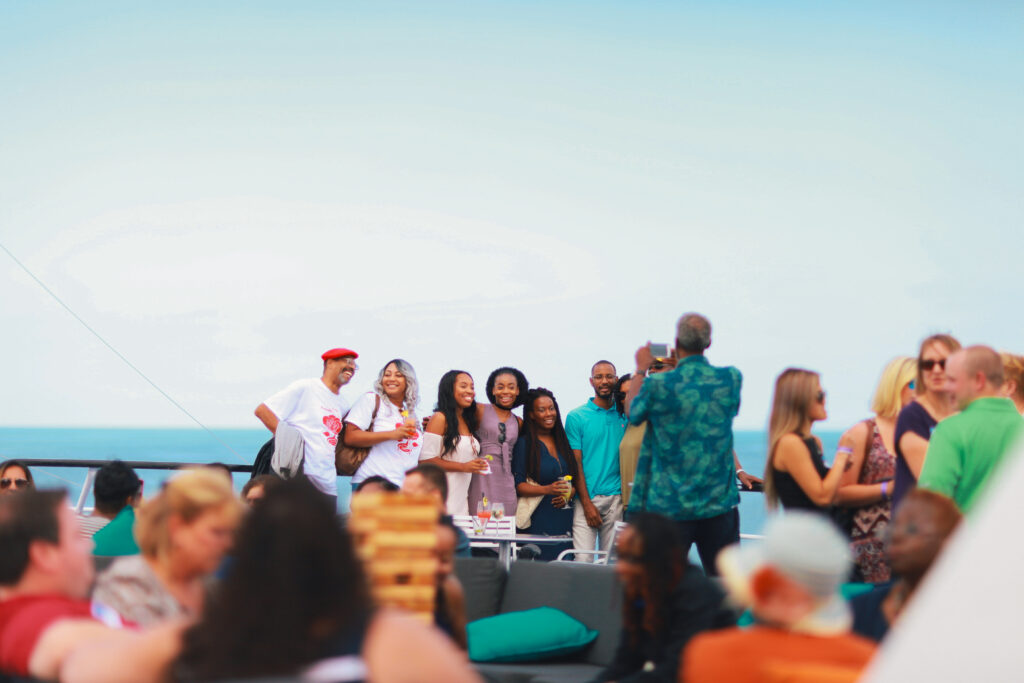 Plan Your Team-Building Event in San Diego with City Cruises
So, if you're looking to host your next team-building event on the water aboard a unique floating venue with exceptional views of San Diego's gorgeous skyline, you've come to the right place. The City Cruises fleet in San Diego has a vessel for companies of all sizes, from the Inspiration Hornblower (a massive, multi-decked yacht) all the way to the Newport Hornblower (a smaller, more intimate yacht perfect for team dinners). During your team-building event, you and your guests can expect chef-prepared menu options, full bar service options, and all-inclusive packages that can be tailored to fit your budget, party size, and individual needs. After all, who doesn't want to experience the city from the water? You'll get one-of-a-kind views of the city's breathtaking skyline and may even bump into some marine wildlife. Don't forget to tell your employees to bring their cameras, since they'll be enjoying picturesque views of the Coronado Bay Bridge, the USS Midway Aircraft Carrier Museum, the Star of India, the Naval Air Station North Island, and more!
Customize Your San Diego Team-Building Event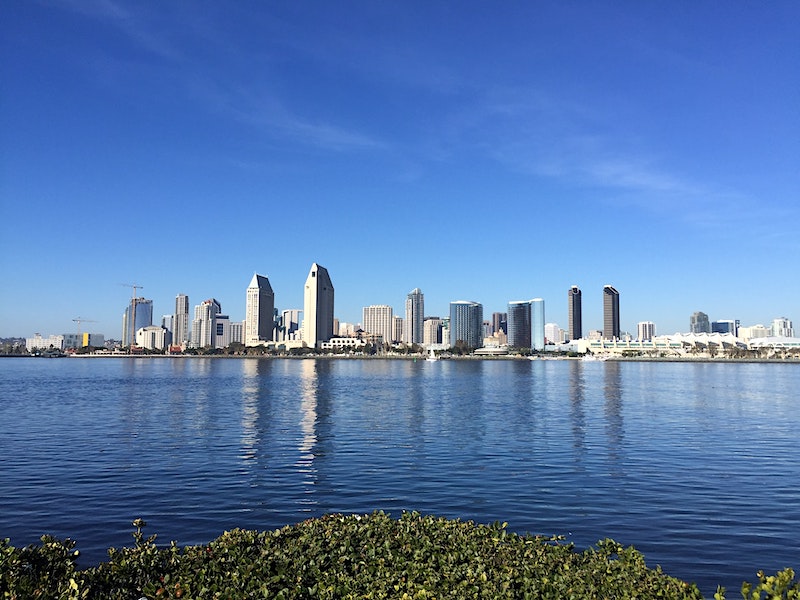 Did we mention that you can fully customize your team-building event to fit the needs of your group size, budget, and other individual needs? If you feel like an entire vessel is too much for your small team, you can also reserve a deck to host your event. Depending on the size of your group, City Cruises will have different options for you, from vessel sizes, deck(s), and even a large table for a small group of team members, the options are endless.
Other Events You Can Host with City Cruises in San Diego
You're also not just limited to team-building — whether you're looking to host an employee outing, entertain clients, hold your next meeting or special event, book a holiday party, or any other occasion, City Cruises' distinctive hospitality, climate-controlled interiors, and open-air outdoor decks are sure to make your next event one for the books!

Other San Diego Options to Host Team Building Events
If you're looking to stay on land, that's also a great option! San Diego has a booming restaurant and bar scene, and scoring reservations at some of the best restaurants in town is a great way to show your employees that you care. Because, c'mon — who doesn't love great food and drinks with some colleagues? Of course, you can also opt for an outdoor option, especially if you have a larger party and want to take advantage of all that great San Diego weather. Centennial Park is a terrific choice for some fun in the sun and is located directly across the water from downtown San Diego, so it's ideal for a team picnic with an unmatched vista. (Pro Tip: Get to Centennial Park early in the evening to watch the sunset!)
After that, you can pop over to the nearby Coronado Brewing Company Pub for a flight or two to cap off your evening on the town. Speaking of breweries, those are also a great choice for some out-of-office fun, since they often accommodate bigger parties. (Just make sure you call ahead first.) Check out the incredible Stone Brewery, Puer Project, Pizza Port, and Blue Fire Brewing for some suds and sunshine.
Book Your Team Building Event in San Diego Today!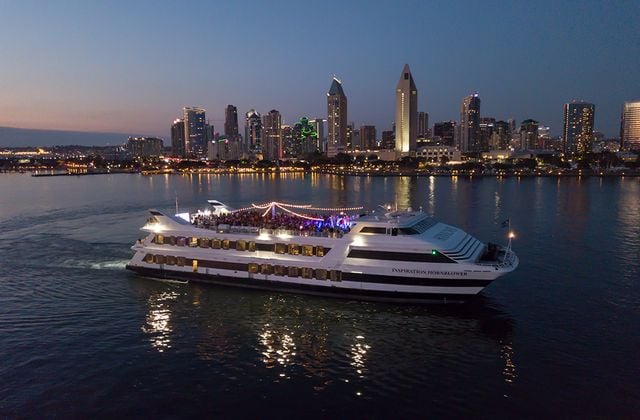 By integrating team building into your company's culture, you will experience positive changes for teammates and the company as a whole. It cultivates camaraderie, and trust, and inspires a commitment to excellence. What sets team-building aboard a City Cruises yacht in San Diego apart is that it breaks away from the conventional four-walled meeting room setup. Taking your team out onto the water offers boundless opportunities for growth and collaboration.
Elevate your next team-building event by choosing City Cruises San Diego as your venue and ingraining these activities into your corporate DNA. Ultimately, the only thing that matters is that you and your team have a blast — so get out there and enjoy! Ready to embark on this journey? Simply complete the form, and one of our Event Planners will be in touch with you soon!