Long Beach, California is one of the most beautiful cities in the United States. With a great food and restaurant scene, friendly folks, and unbeatable views, it's hard to imagine doing anything but getting out on the water and soaking in some sun. Unfortunately, even Long Beach residents have to go to work, which means sitting in an office and missing out on those incredible coastal vistas — unless you book your Long Beach corporate event venue with City Cruises, that is!
City Cruises is an experiential cruise brand with years of know-how running everything from sightseeing tours and dining cruises to whale watching, thrill boat rides, private events, and (of course) corporate events. Finding an event venue in Los Angeles can be tough, but with City Cruises, you can snag meeting spaces in Long Beach in no time — hassle-free. Plus, setting the stage with a City Cruises yacht makes entertaining high-level clients and closing deals easier and more fun than ever before. There's no better way to experience a city than on the water, and your Long Beach corporate event venue will be the most unique in the city — with some of the best views in town, too!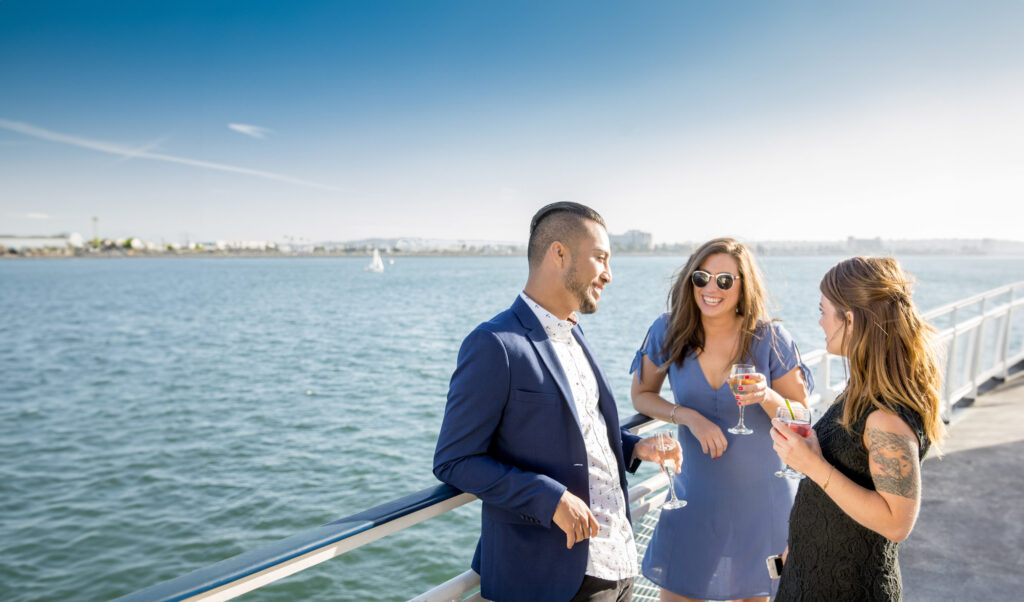 The Advantage of Unique Meeting Spaces: Setting the Stage with City Cruises
Now that you know where to host corporate events in Los Angeles, let's talk about some of the one-of-a-kind advantages that City Cruises provides. First off, if you're looking to wine and dine big fish — and not the ones you'll see in the Pacific — you've come to the right place. With customizable packages and amenities tailored to your individual needs, you and your guests will be in for a once-in-a-lifetime experience on the water. The only thing that might beat the chef-prepared menus, full bar options, and on-board entertainment are the exceptional views of Long Beach from the temperate, climate-controlled interior and gorgeous, open-air outdoor decks. Plus, there's definitely something to be said for the fun novelty of a floating meeting space!
Types of Meetings City Cruises Can Accommodate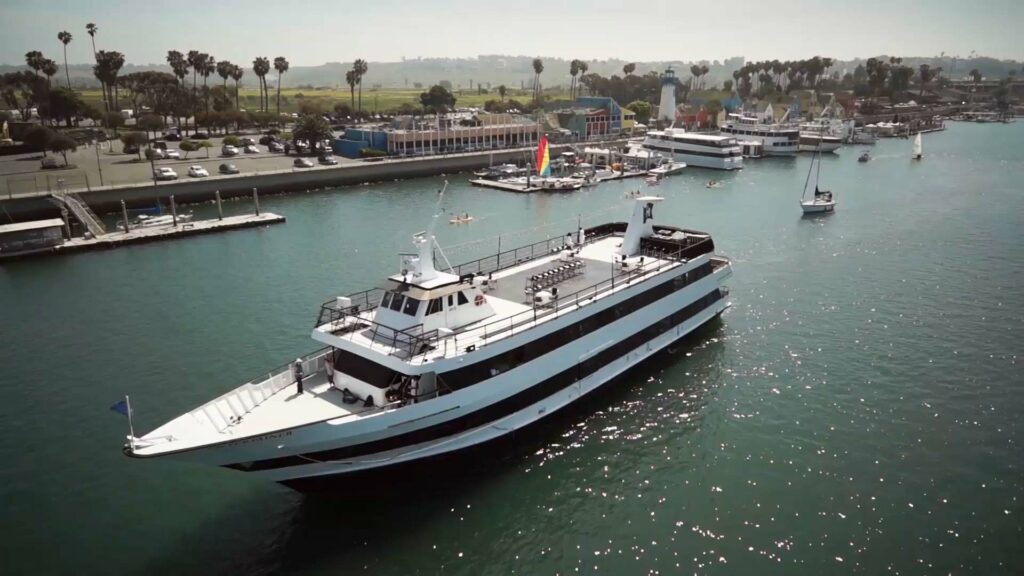 City Cruises is incredibly flexible when it comes to your individual needs as a company, so they're happy to accommodate a wide range of meetings, including everything from team meetings and workshops to client meetings, presentations, corporate conferences, seminars, product launches, press events, and much more. We also recommend enjoying some celebratory post-meeting dinners and hosting conventions, trade shows, and sales summits aboard one of our many world-class vessels.
With accommodating a variety of events, we know that some events warrant different venue sizes. So, take ease knowing you can rent out a table, an entire deck, or an entire vessel to serve as your meeting space.
Why Choose City Cruises for Your Meeting
Of course, getting out of the office and onto a private yacht might be reason enough to choose City Cruises for your meeting, but there's another point to consider when picking a meeting venue in Long Beach: sparking creativity. The impact of a unique environment on idea generation can't be stressed enough. Think about it — have you ever been stumped on a problem at work, only to realize the answer on the way home? Just getting out of the office can be a huge help when it comes to brainstorming, so imagine what you could get done at the most one-of-a-kind meeting venue in town! Plus, you're sure to impress clients and partners with this unconventional venue, and if you're hoping to foster some team building and morale, you couldn't ask for a more laid-back atmosphere to do so.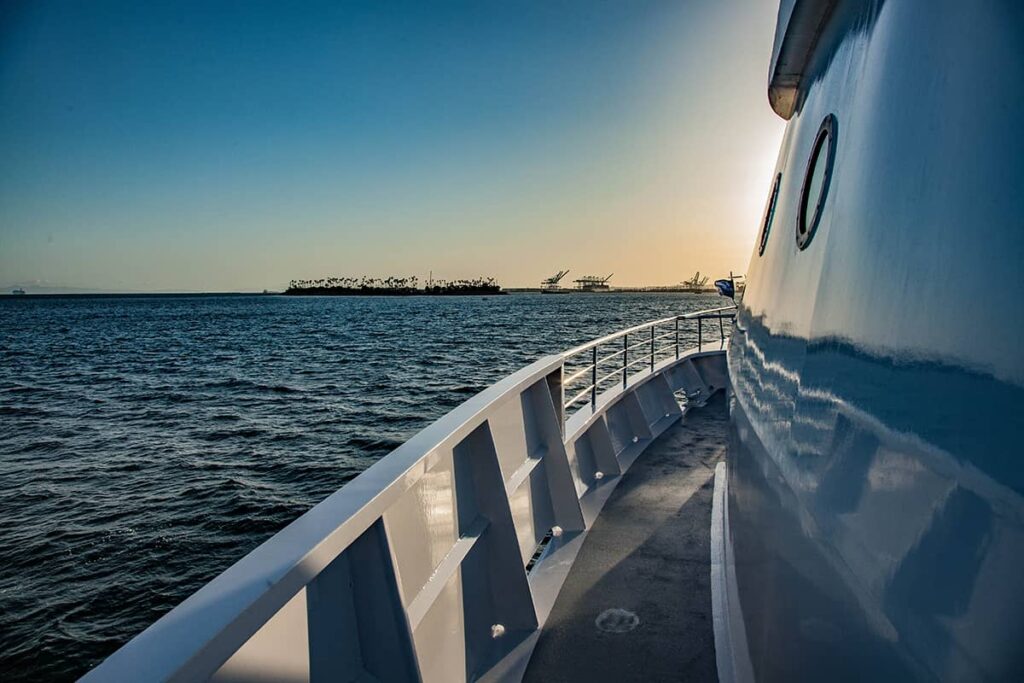 Customizing Your Meeting with City Cruises
Don't worry: City Cruises isn't just for a few select companies. With an impressive Long Beach City Fleet, there are adaptable spaces available for groups of all sizes. You'll be taken care of from start to finish, as technology and equipment to support your presentation needs can be easily arranged, along with customizable onboard activities, entertainment, and music. Plus, with flexible packages and budget options, there's a City Cruises experience for everyone.
So, in addition to luxurious amenities, a world-class crew, and options tailored to your exact preferences, City Cruises is the ideal choice for meetings in Long Beach — because there's nothing else quite like it. Taking your employees and clients out on the water and having the opportunity to do business with the Long Beach skyline as a backdrop is a totally unique experience unlike anything on dry land. So, what are you waiting for? Just fill out this form and an event planner will contact you ready to begin the planning process of making your next event one to remember. All you have to do is select the date, make a reservation, and get ready for an unforgettable event!