Wedding planning. When it comes to this life-altering topic, there are so many things to consider. From food and music to photography and attire (not to mention the guest list…), it can be overwhelming to think about where to start first. The most important part of the big day? Finding the perfect location for the occasion, and since the early 1800s, one place in particular, has remained a popular spot for delivering the ultimate romantic experience. We're talking about Niagara Falls of course! This natural wonder offers breathtaking views and beautiful scenery ideal for celebrating love. Couples come from all over the globe to experience the setting firsthand, yet knowing how to best plan a wedding there is a different story. But it's one we're willing to share—along with some insightful tips on how to make the most of your time in the area.
Planning Your Perfect Niagara Falls Wedding
Like any major event, wedding planning can take a lot of organization and research, but it doesn't have to be overwhelming because there are plenty of resources available to couples that can help them get a handle on it all. First, head to the Niagara Falls tourism site for a basic primer on how to get married in the area. It includes information about licenses, venues, and places to stay as well as details on the types of weddings you can have. That's right—they aren't just on land. Couples can opt for a wedding on the water and even one in the air!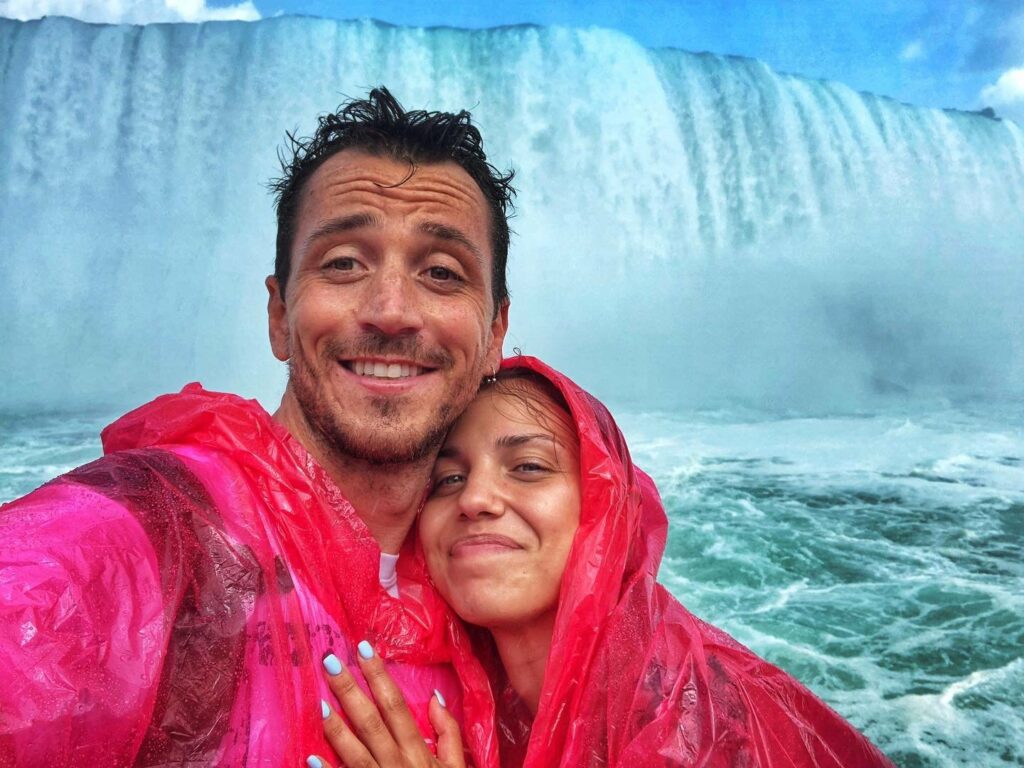 Next, consider a wedding website like Zola that provides the perfect checklists to keep the bride and groom on target with everything they need to do. Whether that's invitations, travel information, the wedding day schedule of events, or the registry, it houses everything in one place as an easy reference for the couple and their guests. Hiring a wedding planner is a great option as well for those who prefer a professional touch. But no matter what route the bride and groom choose, there are a few things to keep in mind: a realistic budget for whatever your dream day entails, an accurate estimate of your guest list, and your ideas and hopes for how you want the day to play out. Most importantly, try not to stress. Instead, focus on feeling your best. Fill out this form today and an Event Planner will contact you!
Say I Do to a Cruise!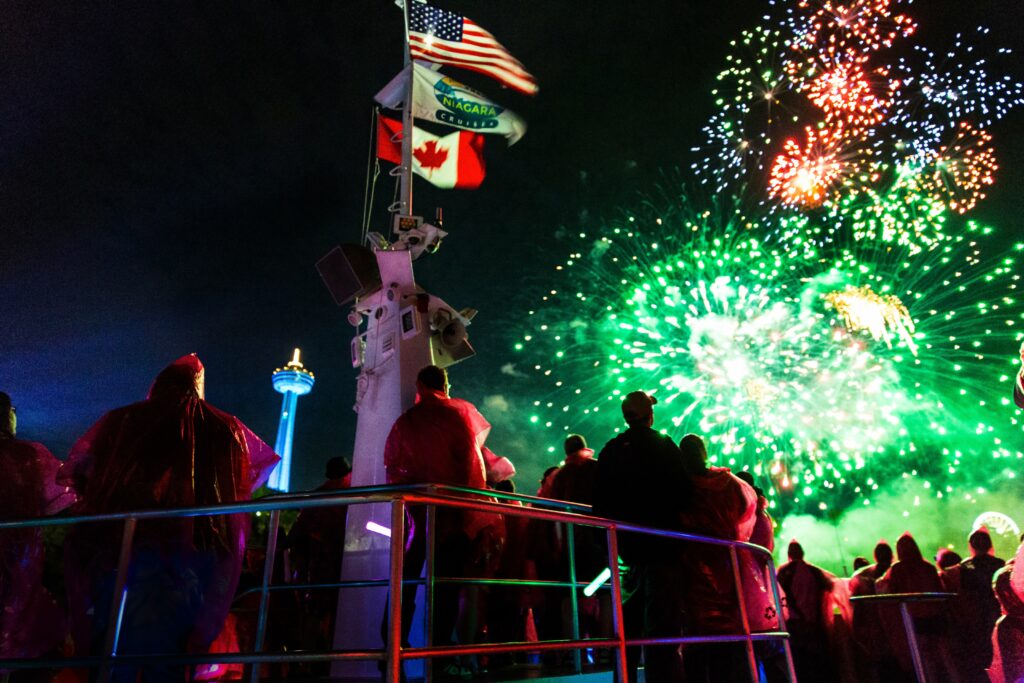 If you're headed to Niagara Falls, you absolutely have to cross off the experience of having a cruise. The region is designed with water adventures in mind because you really won't get the full effect of the Falls experience without one. Fortunately, we have plenty of options for you to consider. For starters, there's the 폭포 불꽃 놀이 크루즈. This illuminating excursion is just under an hour and offers exquisite views of all the action as exploding fireworks take over the Niagara Falls' night sky instantly making the technicolor trip more than memorable. Departing from Niagara Falls, Canada, the cruise sets sail under starry skies and showcases the area's panoramic skyline views and stunning illuminations accompanied by a phenomenal display of the 나이아가라 폭포 불꽃놀이. The course is set whether rain or shine and no matter the weather, passengers receive a complimentary souvenir recyclable mist poncho. Enjoy music, and have access to the licensed riverside patio that offers food and beverages for purchase.
Other Fun Things to Do Around Your Big Event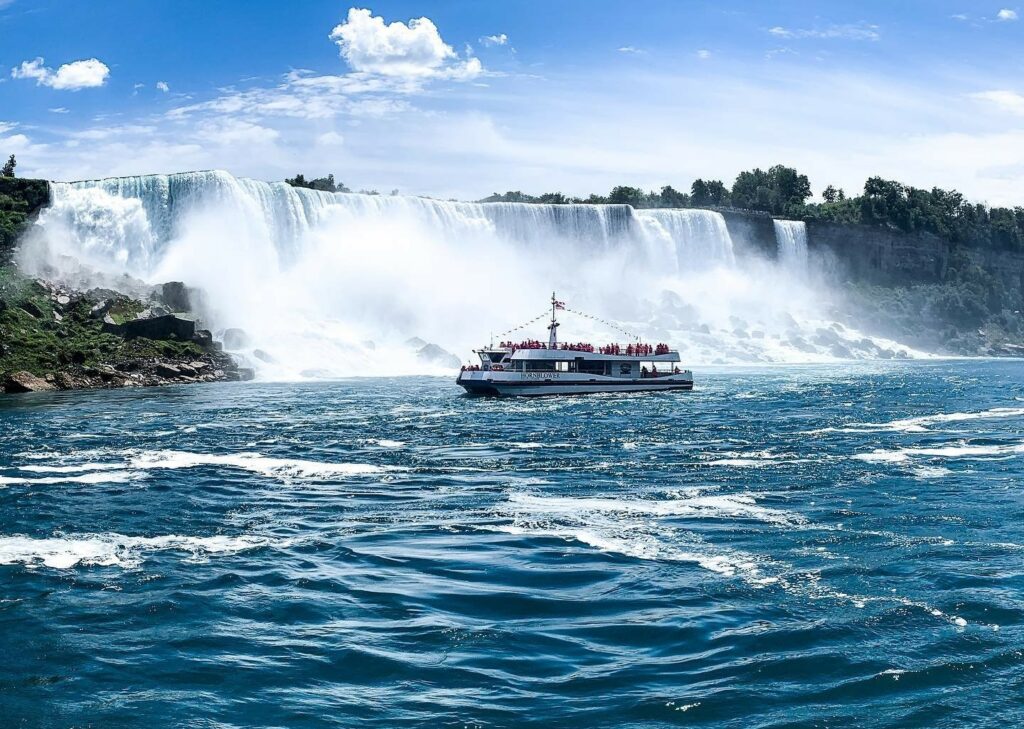 Next up is the 폭포 보트 투어로의 항해. Guests on this cruise will get #InTheMist aboard Canada's top visitor experience, and on this 20-minute journey, they can take in spectacular views of the American Falls, Bridal Veil Falls, and the Niagara Gorge. They'll also get up close and personal with the celebrated Canadian Horseshoe Falls. The thrilling power, roaring thunder, and exhilarating mist combined are truly a sensory experience like no other. Whether opting to ride during the day to see all the natural wonder in sunlight or choosing an after-sunset cruise for a light-mist journey complete with the illumination of the Falls, passengers receive a protective souvenir recyclable mist poncho and enjoy time ticketing, convenient scheduling, and audio commentary.
Finally, we have the Niagara at Night: Wine Tasting and Illumination Tower Experience, because what would a trip to this destination be without savoring a few sips of local wines? And if you're going to sample a glass or two, why not do so in the most picturesque way possible? As passengers overlook Niagara Falls (Canadian side), they will taste four regional wines paired with gourmet appetizers specially selected for their tour group over a two-hour voyage where they'll discover the Illumination Tower and light up the falls in their choice of colors. Expert guides and Illumination Tower veterans will share fascinating stories of Niagara and its local history, complete with an evening view of the falls from Queen Victoria Place.
No matter how you decide to celebrate your wedding in Niagara Falls, there's no doubt the surroundings will be picture-perfect for the event. Being in such a romantic destination is a beautiful place for couples to embark on their new lives together, and if a cruise or two is in the cards for them, that's the first sign that everything after will be smooth sailing ahead…