Barbeques, fireworks, long weekends, beach days, and sunny weather, all come to mind when you think of July 4th.
Also known as Independence Day, it is a time to get together with friends and family and celebrate the commemoration of the Declaration of Independence and the birth of the United States' separation from Great Britain as an independent nation. The Declaration of Independence is the basic framework for our government still today and a day to celebrate America's freedom. So, what do you do to enjoy this holiday? Whether you are looking for activities in the city, throwing a backyard barbecue, or gathering to watch one of the many fireworks displays, Norfolk has many options for you to enjoy the holiday. Check out the below guide and you will find Norfolk is all that it is "cracked" up to be!
4th of July Great American Picnic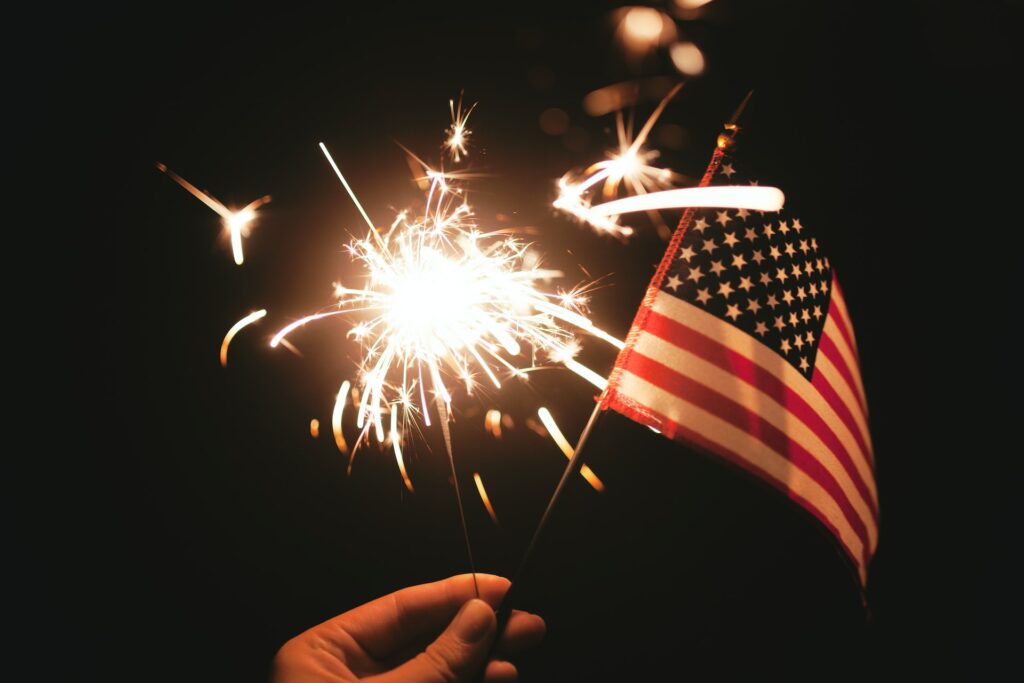 Witness one of Hampton Roads' most spectacular Fourth of July fireworks displays at Town Point Park along the Downtown Norfolk Waterfront. Leave the grilling to them and relax on the lawn while enjoying an evening of All-American fare, including hot dogs, hamburgers, barbecue, seafood, cotton candy, and much more. Groove along to the live music of the military brass bands and end the night with sensational fireworks shown high above the Elizabeth River. This free event is open to the public and starts at 5:00pm. Stick around for the fireworks at 9:30pm. You will not be disappointed. Town Point Park is fully accessible to individuals with disabilities and available at all city-parking garages. Your pooch will have to sit this out, as no animals are allowed other than service animals.
Thousands of visitors are expected to attend this free event that is open to the public. Multiple live performances on oceanfront park stages will offer something for everyone in this "star-spangled" lineup. Grab your beach chair, blankets, coolers, snacks, and drinks, and get ready to have an old-fashioned good time! Leave the umbrellas, glass containers, alcohol, and pets at home. The city does a fantastic job with seven municipal parking lots and three garages, and all parking locations and meters accept credit and debit cards. You can find the information here. 
Shore Thing Independence Day Celebration & Fireworks Display 
Summertime means the return of the popular Friday after-work Ocean View event series presented by Festevents. These family-friendly series are a fantastic way to start weekends with live music, children's activities, food, beverages, and more. For a full schedule of Friday night-themed parties and family fun and movie nights, click here. You cannot go wrong with live music and dancing on the Chesapeake Bay. There is lots of green space to enjoy and games and a schedule of bands. 
4th of July Fireworks Signature Dinner Cruise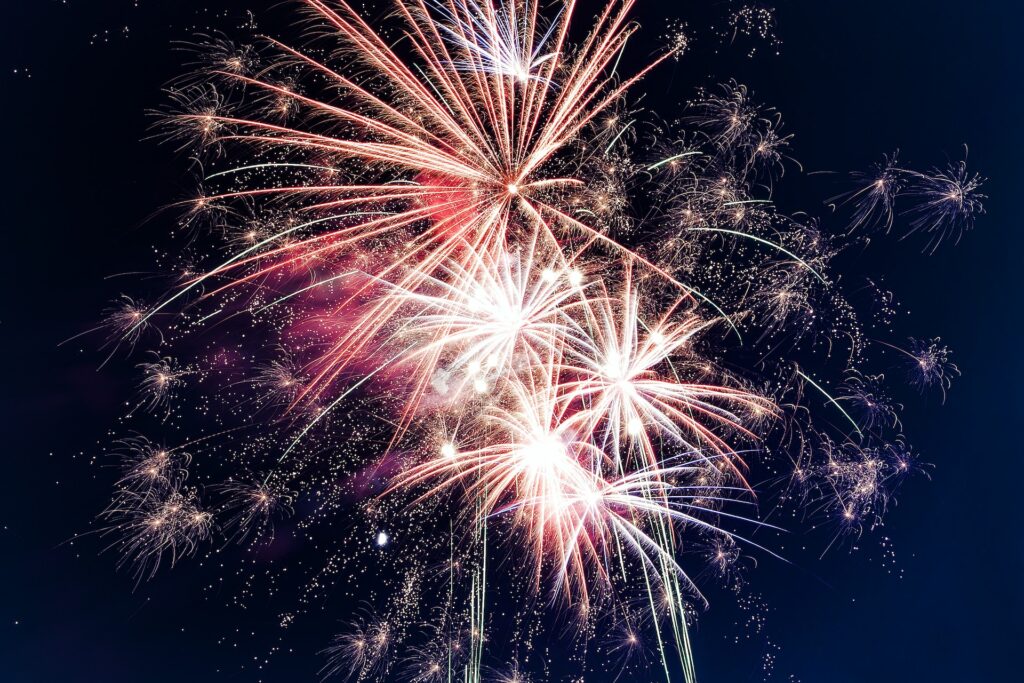 Are you looking for an unforgettable way to celebrate the 4th of July on the Elizabeth River? Look no further because we have you covered. Chef-prepared menus, creative cocktails, beer, wine, and Norfolk's most incredible views from the water await you. Cruise past Norfolk's iconic landmarks from climate-controlled interiors or a refreshing open-air deck while honoring the nation's birthday. Finally, watch the sparks fly overhead and reflect on the water with a dazzling display for a show like no other.
If you want to start your day off right, hop aboard a brunch cruise and get the festivities underway for an amazing 4th of July weekend. Whether you are visiting, new to the city, or a local, you will love the delicious brunch menu and games for the whole family aboard a dining cruise. Imagine leaving your worries behind as you cruise along the Elizabeth River with your crew all decked out in red, white, and, blue and grooving to DJ music, patriotic décor, and seeing the spectacular views of the Navy's mighty Atlantic fleet.
Fireworks At The Fairgrounds Independence Day Celebration 
Gates open at 4:30pm at Heritage Park located on the Isle of Wight. Come celebrate the red, white, and blue with concerts, food, and fireworks at the fairgrounds. There is something for everyone to enjoy at this family-friendly event with face painting, funnel cakes, ice cream, slushies, kettle corn, barbecue, and mother other delicious treats. Jam out with Grayson Torrence at 5:00pm and Celeste Kellogg at 7: 30pm with live entertainment to get the party going before the star of the show fireworks at 9:30pm. Come hungry and early!
39th Annual Independence Day Race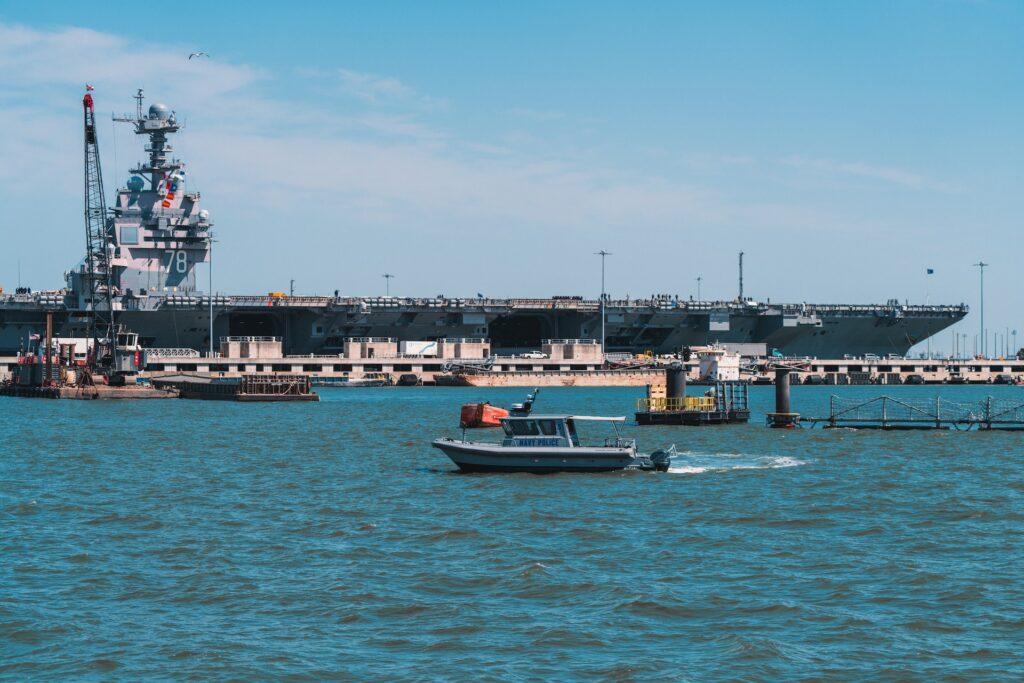 Ready, set, go! Join runners and walkers for the 39th Annual Independence Day 5K Run/Walk on Tuesday, July 4th. This race supports the YMCA's Annual Giving Campaign which provides financial assistance for summer camp, childcare, swim lessons, health and wellness programs, youth activities, and older adult activities, keeping doors open for all! There are three separate events for you to participate in and possibly even win a prize! Race on over in your red, white, and, blue and do something good for your country-and for you!
If you are looking for something to do in and around the Norfolk area, the city has a great lineup of July events to heat things! From festivals, live music, food, sports events, fun for the whole gang along the waterfront, and showstopping fireworks displays, you will not be disappointed. Make sure to check with each event about parking and what is and what is not allowed (including pets) so that you are prepared to celebrate hassle-free. See how Norfolk lights up the sky on the 4th of July!