York is a charming city that offers a wealth of family-friendly activities and attractions. From exploring historic landmarks to indulging in chocolate-making tours, there's something for everyone in York. In this guide, we'll take you through some of the top things to do with kids in York.
Top Things to Do in York with Kids:
约克教堂
A visit to York's historic cathedral is a must-do activity for families planning a trip to the city. Not only is the cathedral an impressive architectural feat, but it also offers engaging tours that bring its history to life in an educational and entertaining way. Children and adults alike will be mesmerized by the grandeur of the cathedral's towering arches and ornate stained glass windows. With knowledgeable and enthusiastic tour guides, visitors can learn fascinating insights into the cathedral's past, including hidden details that might otherwise go unnoticed. Families can also explore the cathedral at their own pace, taking in the intricate details of the stone carvings and admiring the stunning architecture. And for those seeking adventure, climbing to the top of the cathedral's tower provides breathtaking views of York's picturesque skyline. Don't miss out on this must-visit attraction that offers an unforgettable experience for the whole family.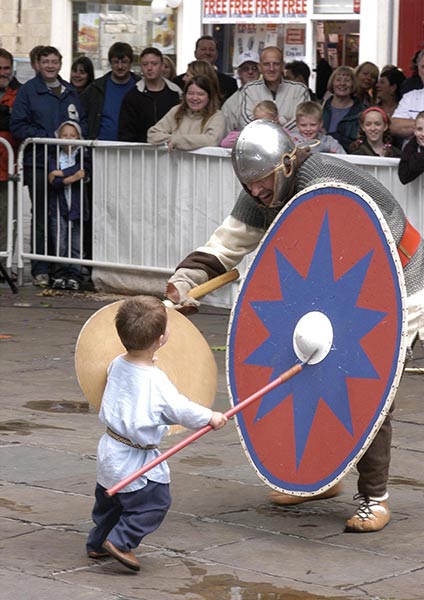 Jorvik Viking Centre
At the Jorvik Viking Centre in York, visitors can experience a journey back in time and fully immerse themselves in the rich history and culture of the Vikings. This interactive museum offers a treasure trove of knowledge that appeals to both children and adults, with rides and exhibits that showcase what life was like in Viking-era York. From the sounds and smells of the past to the hands-on approach to learning, visitors can explore the Viking way of life in a fun and engaging way. The highlight of the museum is a ride through a reconstructed Viking village, complete with animatronic figures that bring the past to life, giving visitors a deeper understanding of Viking culture. The Jorvik Viking Centre also features displays of ancient artifacts, such as weapons, jewelry, and everyday objects, providing a glimpse into the daily lives of the Vikings, and guides are on hand to offer further insight into the exhibits and answer any questions visitors may have. Don't miss out on this must-visit attraction that offers an entertaining and educational experience for all ages.
国家铁路博物馆 
The National Railway Museum is a train enthusiast's dream come true, featuring an extensive collection of historic trains, engines, and exhibits. Visitors can indulge in their love of trains through interactive exhibits, train rides, and workshops, making it an excellent attraction for families. The museum offers a unique opportunity to see up close and personal some of the most iconic trains from history, including locomotives that were once used for travel by royalty. The interactive exhibits allow visitors to experience the history of the railways through multimedia displays and hands-on activities, making it an educational and fun experience for all ages.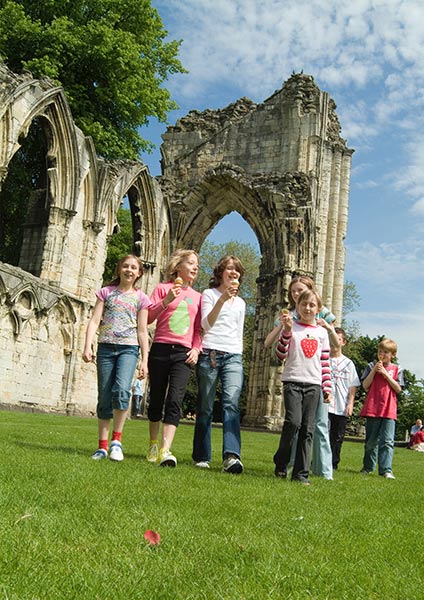 约克城堡博物馆 
York Castle Museum is a treasure trove of local history, featuring an extensive collection of exhibits and interactive displays that offer a glimpse into the city's past. Visitors can learn about the social history of York, including the lives of its residents and the impact of industry on the city. The museum's highlight is the recreated Victorian street, which takes visitors on a journey back in time, complete with shops, houses, and period costumes that allow visitors to experience life as it was in the past. This unique attraction is perfect for families and provides a fun and engaging way to learn about the rich history of York.
York's Chocolate Story
York's Chocolate Story is a must-visit for chocolate lovers and families alike. This interactive museum and tour takes visitors on a journey through the history of chocolate-making in York, from its origins to the present day. Visitors can indulge their sweet tooth and learn about the fascinating process of making chocolate, with hands-on workshops and demonstrations that show how chocolate is made from cocoa beans. The museum also features exhibits showcasing the city's famous chocolate brands and their contributions to the world of chocolate. A visit to York's Chocolate Story is a fun and educational way to learn about the history of chocolate-making, and the workshops and demonstrations are perfect for families looking for a unique and tasty experience.
约克迷宫
If you're looking for a fun and exciting family day out in York, the York Maze is the perfect choice. This popular attraction boasts a huge corn maze that is sure to challenge and delight visitors of all ages, with winding paths and hidden surprises around every corner. But the York Maze is much more than just a maze – there are also rides, activities, and games that offer something for everyone, from bouncing pillows to giant slides. The maze hosts a range of special events throughout the year, including Halloween-themed nights and seasonal celebrations, making it a great choice for families looking for something different to do. With so much to see and do, the York Maze is a fantastic way to spend a fun-filled day with the family.
约克地下城
For those seeking a thrilling and spine-chilling experience in York, the York Dungeon is a must-visit attraction. With live actors, special effects, and interactive exhibits, visitors can immerse themselves in the city's dark and eerie history. As they walk through the attraction, they will encounter various scenes and characters, including infamous figures such as Guy Fawkes and highwayman Dick Turpin. The York Dungeon offers an entertaining and educational experience, giving visitors a unique insight into the darker side of York's past. With plenty of scares and surprises along the way, the York Dungeon is sure to leave a lasting impression on all who dare to venture inside.
约克城市游轮
For those looking for a relaxing and scenic way to explore York, a cruise along the River Ouse with City Cruises York is an excellent option. With a variety of cruise options available, including Sightseeing, Self-Drive Boats, and Fish & Chips Cruises, there's something for everyone. As visitors float along the river, they'll be treated to stunning views of York's historic buildings and landmarks, such as the York Minster and the city walls. The cruises are narrated by knowledgeable guides who provide fascinating insights into the city's history and culture. City Cruises York is an ideal way to see the city from a different perspective and create unforgettable memories with family and friends.
Tips for Planning a Family Visit to York:
Before visiting York, it's important to plan ahead to make the most of your family trip. Here are some tips to keep in mind:
Check age restrictions and opening times for attractions and activities.
Pack for the weather and wear comfortable shoes for walking.
Purchase tickets in advance to avoid queues and save money.
Look for family-friendly deals and discounts.
With so many family-friendly attractions and activities, York is a perfect destination for families with kids. We hope this guide has helped you plan your family trip to York, and don't forget to book your activities with City Experiences for a hassle-free experience.
常见问题。
Are there any free family-friendly activities in York?
A: Yes, there are some free family-friendly activities in York, such as visiting the historic city walls and taking a walk along the River Ouse.
What age range is York's Chocolate Story suitable for?
A: York's Chocolate Story is suitable for children aged 4 and above, with special activities and tours available for families.
我可以提前预订约克城市游轮的门票吗?
A: Yes, City Cruises York offers online booking options for tickets in advance.
Is the York Maze open year-round?
A: No, the York Maze is typically open from July to early September, with special Halloween events running later in the year, but check the website for exact dates and opening times.
What is the best way to get around York with kids?
A: York is a relatively small city and easy to explore on foot. However, for longer distances or tired little legs, there are also buses and taxis available. City Cruises York also offers a unique way to see the city from the water.