Melbourne is a lively city in Australia that always seems to have events and activities to keep anyone entertained. This city is known as the cultural capital of Australia and features festivals for nearly any occasion. From food to art, music, and more, this energetic city is a top choice for travelers who want a jam-packed itinerary. Visitors can ensure they get the most out of this city by scheduling a few Melbourne tours.
This diverse Australian city provides activities for various interests, from local sporting games to incredible food and top coffee spots. Beyond exciting festivals and mouthwatering cuisine, this culturally rich city provides a home to people from various backgrounds. The eclectic mixture of people has created a magical place to visit.
Beginning as a small colony, Melbourne transformed after the gold rush into a highly populated and desirable living location. With a growing trade economy, Melbourne was established as a major city by the International Exhibition in the late 1800s. Since then, the city has continued to grow, with a current population of about 3 million.
Below, you'll find a guide on top Melbourne attractions, Melbourne tour packages, and other tips that will help you navigate the city.
Melbourne Tours: Top Attractions
These top Melbourne attractions will help keep you occupied during a trip to Australia. These range from trying coffee in the world's coffee capital (Melbourne) to checking out brightly-colored street art spread throughout the city.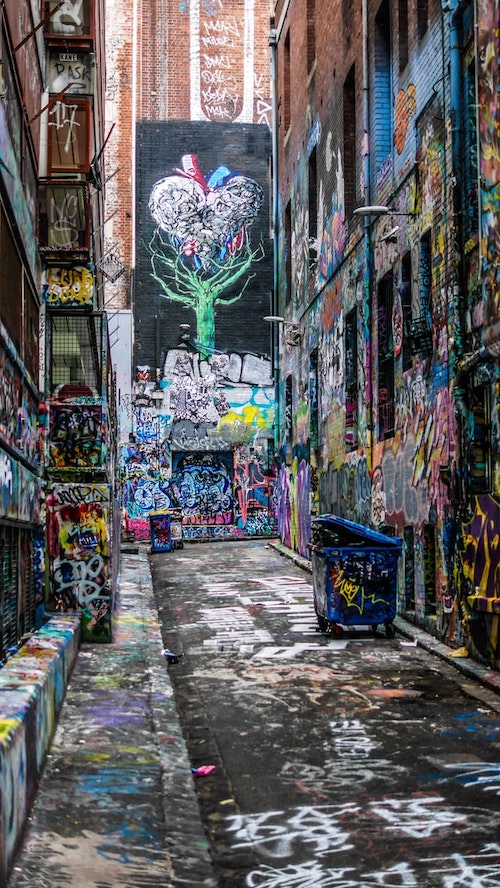 Enjoying a Cup of Coffee in One of the Local Shops
Since Melbourne is touted as Australia's coffee capital, it's almost necessary to enjoy at least one cup while visiting. There's no bad coffee in Melbourne, so any café that provides this drink will do. You'll find many options while exploring the city streets.
Viewing the Fun Street Art
Unlike many cities, the city council of Melbourne encourages street art. Though, only in specific areas. Hunting for street art is a fun pastime that allows you to get familiar with the city while enjoying the displayed art. Melbourne street art tours are available for those who want to explore the history of street art in the city further. Otherwise, most people take a self-guided tour.
Spend the Day at Scienceworks
Those looking for a family-friendly activity will find Scienceworks an excellent experience. During a visit to this attraction, families can enjoy immersive exhibits that are educational and exciting. The exhibits teach different science-related topics, including how a city works via a small-scale replica.
Watch a Game at the Melbourne Cricket Ground
One of the most revered stadiums in Melbourne, the Melbourne Cricket Ground (MCG) is the home of the Melbourne Cricket Club. It's the largest stadium in the country and the 10th biggest worldwide. Catching a game at this stadium is a must for sports enthusiasts.
Top Melbourne, Australia Tours and Attractions
As there are many things to explore in Melbourne, there are various city tours that will help you view the area. These are some of the best Melbourne tours, which consist of fun adult excursions to family-friendly activities and views of popular landmarks.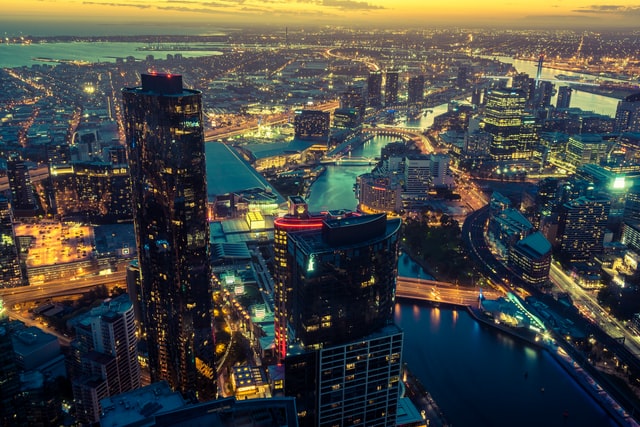 Skydeck Observatory
The Skydeck Observatory is a top attraction in Melbourne, providing panoramic views of the city below. It's the highest viewpoint in the southern hemisphere, offering a unique activity to do while visiting the city. The sunsets are especially magical for visitors who get to enjoy them from the observatory. Snacks and drinks are available for sale during a trip to the Skydeck Observatory.
Skydeck – VR Plank
Beyond providing incredible views, visitors will find a thrilling virtual reality experience at the Skydeck – VR Plank. This experience is a great option for
people of all ages, from children to adults. Once you put on your VR goggles,
you'll "walk the plank" out over the city of Melbourne. Then, you'll "zipline" through the city's parks– virtually!
Skydeck – Voyager Theater
The fun at the Skydeck Observatory doesn't end at the VR Plank experience; it continues at the Voyager Theater. This theater offers a different VR experience, which takes guests through 16 various Melbourne experiences. This Melbourne sightseeing occurs in an immersive ride that takes you on rollercoasters, to sporting events, and into famous Melbourne festivals.

Melbourne Tours: Planning a Visit
Planning a visit to Melbourne doesn't need to be challenging. These tips will help guide you through planning a trip to this eclectic city. After deciding how much time you can spend visiting Australia, consider which Melbourne tours and attractions you'd like to include on the itinerary. You can sculpt the trip around your desired activities by deciding which activities are top priorities. Make sure to keep some time free to allow for exploration in the city.
SSS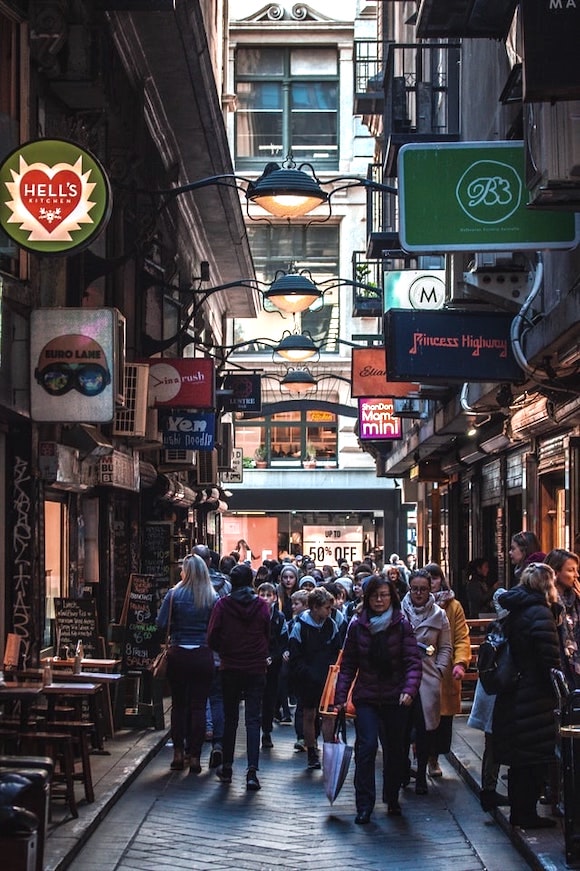 How many days are enough for Melbourne?
You should aim for a minimum of three days to explore Melbourne, as there is quite a lot to experience in the city. If you have a longer length of time available, five days is preferable as it will allow time for day trips.
What is the most famous thing about Melbourne?
As Melbourne is well-known for its rich culture, the most famous attraction is the National Gallery of Victoria. This gallery is the oldest public gallery in the country. It's one of the top-visited attractions in Melbourne and offers an array of 70,000 art pieces for viewing.
How do I spend a day in Melbourne?
There's quite a lot to do in Melbourne, so a tour is a top option for those short on time. Other activities to include in a one-day trip include:
Visiting the State Parliament House
Spending time at the Eureka Skydeck
Checking out the National Gallery of Victoria
Enjoying lunch in Chinatown
Exploring the city by the Circle City Tram
What is the best month to visit Melbourne?
March through May and September through November are the ideal times to visit Melbourne. These months offer pleasant weather, fewer crowds, and lower airfare rates.
What is Melbourne's famous food?
Melbourne is famous for many different foods, from sweets to savory meals. While visiting this city, try as many of the below foods as possible.
Sunday lamb roast
Hot jam doughnut
Banh mi
Meat pie
View more things to do in Melbourne, Australia