So, it looks like you're ready to celebrate another year around the sun. Whether or not counting the candles makes you feel elated or deflated, there's a simple way to resolve any birthday anxiety or amplify all your big day excitement. First, think about visiting somewhere warm and inviting. For our purposes, let's head out west to California and the magnificent Marina del Rey. Why go there? Well, not only is it North America's largest man-made marina- but it also boasts a beautiful harbor that's the heart of a warm and welcoming community. With a host of impressive attractions and experiences on offer, adventures in this coastal city include beaches, bike trails, walking tours, shopping, outdoor events, evening entertainment, and most importantly, seaside excursions. After all, why head to your destination right on the water if you won't take advantage of it? That means this birthday guide of fun things we favor is going to begin with the obvious: the coolest cruises you can embark on while you're there.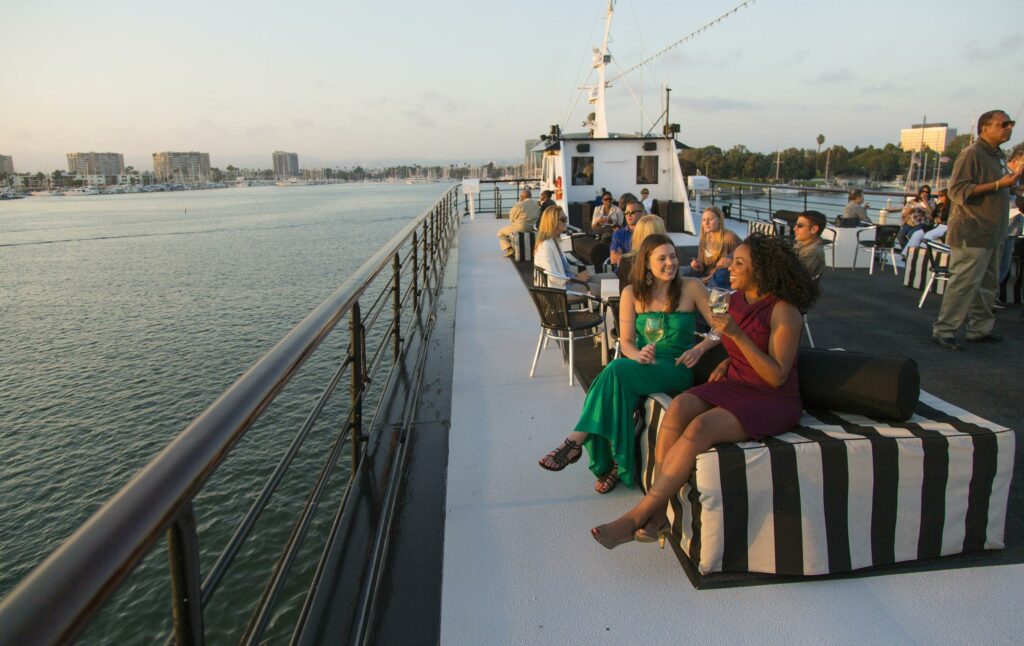 Birthday Brunch in Los Angeles
Let's get this party started with the most important meal of the day—brunch. That's right. Forget breakfast. It's for the faint of heart. Birthday revelers seek adventure, especially if it's on the high seas and involves free-flowing champagne, mimosas, and sparkling cider. This is where the Marina del Rey Premier Brunch Cruise offers exactly what you want. This two-hour excursion is an elegant day on the harbor complete with chef-prepared menus of entrees, salads, and desserts for the buffet brunch; delectable cocktails; unlimited coffee, hot and iced tea, and water; and top-tier service for the ultimate luxurious experience. Tunes set the festive scene with live entertainment courtesy of a DJ while you soak in the exquisite surroundings of the city and delight in awe-inspiring sights including world-famous beaches such as Burton W. Chace Park. Sea life has never been more satisfying! You can also opt to upgrade with innovative cocktails, wine, and beer from a well-stocked cash bar, plus add other amenities to customize your experience. You're guaranteed a table for your party size too, which is ideal for ensuring amazing photo ops of your trip.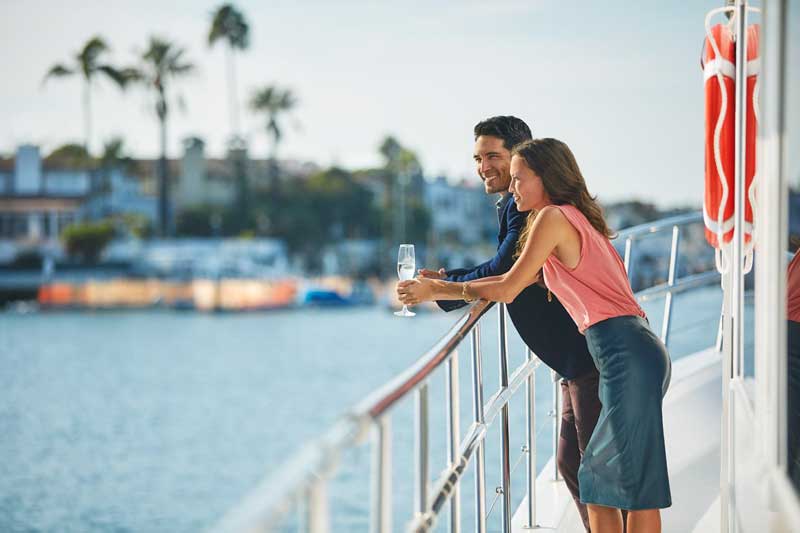 Divine Dinner in Marina del Rey
For late risers or people who prefer to savor the party experience during the evening hours, the Dine LA Marina del Rey Premier Dinner Cruise is your best bet for birthdays. Because this two-and-a-half-hour cruise not only features all the fabulous sights and sounds of Marina del Rey, but it also includes an enticing plated dinner that features freshly prepared entrees, salads, and desserts made with local, seasonal ingredients served directly to your reserved table. Unlimited coffee, hot and iced tea, and water plus a guaranteed table for your party size are on offer too. Talk about elegant dining on the high seas. As you cruise across the gorgeous harbor, you will catch beautiful views of Southern California's acclaimed beaches, get glimpses of sea lions at play, and spot towering luxury yachts and the expansive, glamorous homes of numerous billionaires and celebrities. This is LA dining elevated in a big way because there's also a full bar available and live DJ entertainment as part of the package. Additionally, you can opt to upgrade with innovative cocktails, wine, and beer from that well-stocked bar and add other amenities to customize your experience. Note: The dress code is semi-formal attire, so be sure to level up your wardrobe to guarantee fab photos for Insta.
Savoring Sips for a Birthday Celebration
Moving on to the celebratory toasting category, our top pick here is the Marina del Rey Sights & Sips Premier Cruise—and for good reason. Not only are guests on this trip surrounded by the spectacular views of the Marina del Rey Harbor, but you also have the opportunity to dance the night away under the stars and sip and savor a cocktail as you watch the sun set for the evening. This cruise has it all with a front-row seat to the harbor and the hottest live entertainment tunes, courtesy of an amazing DJ, which takes place throughout the one-and-a-half-hour experience. Those who want to upgrade can opt for additional creative cocktails, wine, and beer from our well-stocked cash bar and can add other amenities also to customize the experience. Light hors d'oeuvres, buffet style, and steward passed are available. Note that there is limited cocktail seating, which is non-guaranteed, so get on board early to secure your spot.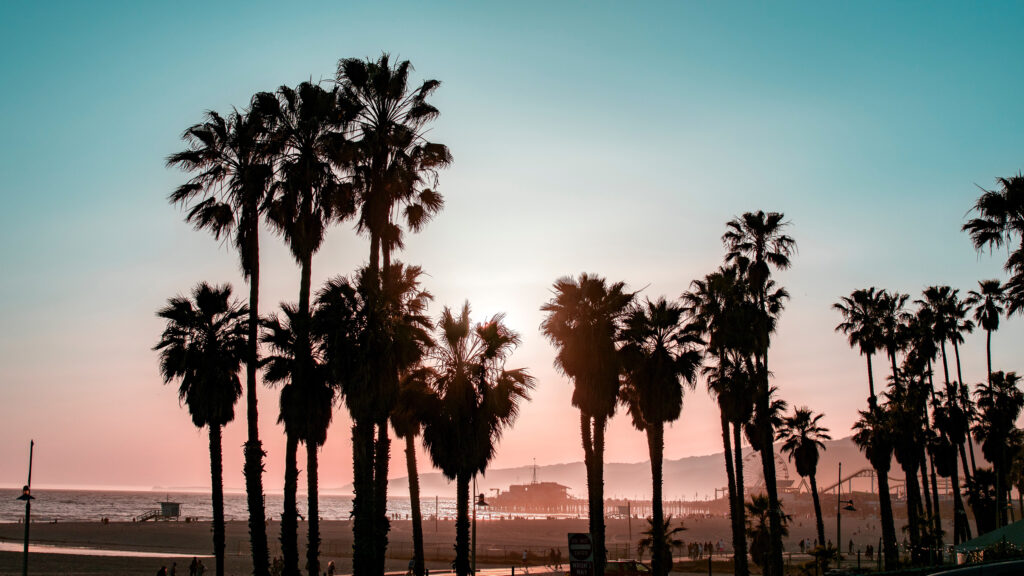 Add This to Your Itinerary
Once you've enjoyed one form or another of high-seas adventure, there may be other activities you'd like to add to your birthday to make the most of those 24 hours. Because of the gorgeous surroundings, we suggest a barbecue or picnic by the water with friends and family. There's also a host of waterfront restaurants and cocktail bars for additional imbibing—including Brennan's happy hour, which also hosts turtle racing (yep, that's a thing here!). You can visit a local brewery like Firestone; get in the racing spirit during the Sunset Series Regatta; enjoy free outdoor cinema with Movies on the Lawn; or sway to some tunes at Live Music: Sinder Lounge. With so many options, it's not about what you can do—it is more about how many events you can cram into one day. While we can't help with the latter decision, we hope we helped enlighten you with the former because birthdays should always be memorable no matter how you mark the occasion.
Marina del Rey Birthday Venue
At the end of the day, what's a birthday without a party? It just so happens, that City Cruises has some of the best birthday party venues in Southern California. It also just so happens, that they float! Yes you guessed it, City Cruises' Fleet of yachts can also operate as a venue to host your next birthday celebration. What says L.A. more than being surrounded by your family and friends on a luxurious yacht, sailing along the coast of one of the most vibrant areas in the world. The City Cruises team will handle all the fine print, so that you and your guests can enjoy your event to the fullest. They will handle everything from the menu, to the drinks, to the entertainment, even the views, as everything is customizable based on your guest size and budget. Also, it should be mentioned that you can use City Cruises to host other events too, from weddings, to corporate events, to showers, and bachelor parties! Ready to book your event? Fill out this form and an event planner will contact you.
FAQs – Birthday Things to Do in Marina del Rey
Why should I consider spending my birthday in Marina del Rey?
Marina del Rey, with its beautiful coastal scenery and vibrant atmosphere, is an excellent place to celebrate your birthday. The Marina offers a wealth of outdoor activities, dining experiences, and nightlife options, ensuring that your special day is full of unforgettable moments.
What activities can I enjoy on my birthday in Marina del Rey?
There are numerous activities to make your birthday in Marina del Rey special. You can enjoy water sports such as paddle boarding or sailing, take a bike ride along the beach, or explore the local boutiques and art galleries. When the sun sets, consider a stroll along the illuminated Marina or enjoy live music at a local venue.
What dining options are available in Marina del Rey for my birthday?
Marina del Rey boasts a fantastic array of restaurants and dining experiences. From casual beachside eateries to upscale restaurants offering stunning harbor views, there's something to suit every taste. Whether you're looking for fresh seafood, classic Californian cuisine, or international flavors, you'll find it in Marina del Rey.
How can a City Cruises enhance my birthday experience in Marina del Rey?
At City Cruises, we offer a unique and exciting way to celebrate your birthday. Whether it's a brunch, dinner, or cocktail cruise, you and your guests can enjoy exquisite food and drink, lively entertainment, and stunning views of Marina del Rey from the water.
What types of cruises does City Cruises offer for birthdays?
We offer a variety of cruises perfect for celebrating birthdays. You can choose from a daytime brunch cruise, a sunset dinner cruise, or a lively cocktail cruise. Each cruise offers a unique menu and atmosphere, but all provide breathtaking views of Marina del Rey.
Can I rent out the entire boat or just a deck for my birthday with City Cruises?
Yes, you can! We offer full boat charters, deck rentals, or even private tables for your birthday celebration. Depending on the size and nature of your party, you can choose the option that suits your needs best.
What type of dining options does City Cruises offer for birthday cruises?
We offer a range of dining options on our birthday cruises, from a delicious brunch buffet to a decadent dinner. If you choose a cocktail cruise, you can enjoy an assortment of appetizers and a full-service bar. We strive to provide high-quality, delicious food that complements the stunning views and festive atmosphere on board.
Does City Cruises offer entertainment during birthday cruises?
Absolutely! We believe that good entertainment is essential for a memorable birthday celebration. Depending on the cruise you select, you can expect live music, DJ sets, and even special performances. Our goal is to create a vibrant and fun atmosphere where you and your guests can dance the night away.
Original post date: July 13, 2023