Pinky fingers high! Nothing says London like afternoon tea, and the city is chock-full of opportunities to gather for freshly baked scones, clotted cream, finger sandwiches, and, of course, a perfect pot of British tea.
From traditional venues fit for pint-sized (and grownup) royalty to the best themed afternoon teas for children, these delightful spots are the crème de la crème—the perfect bet for the entire family. Now, will that be one lump or two?
What is the best themed afternoon tea in London?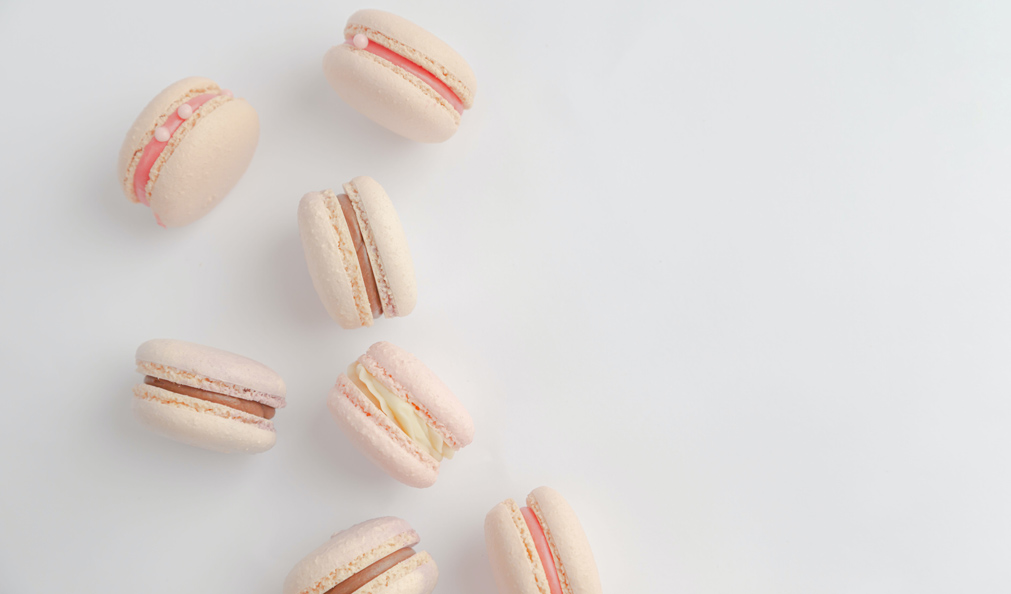 Perhaps you're game for the riotous Mad Hatters Afternoon Tea Party, where you and the kiddos can nibble on sweet and savory treats selected from a themed afternoon tea menu—one that apparently came straight from a magical rabbit hole. Or how about a mood-lifting Peter Pan afternoon tea, which also supports the Great Ormond Street Hospital?
Would you like to give your kids the full royal treatment and a truly classic British experience? Then how about taking in a prince and princess tea, where knee-high royalty can tuck into an impressive array of traditional afternoon-tea accouterments, such as finger sandwiches, homemade scones with clotted cream, delicious hot chocolate, and some truly exceptional tea?
And what about a Charlie and the Chocolate Factory version, a wonderful afternoon tea inspired by the Roald Dahl classic? The world's your oyster! There are limitless options for afternoon tea in London—at least one of them is bound to be your family's perfect cup of tea.
Give your pounds to a good cause at the Peter Pan Children's Afternoon Tea at Aqua Shard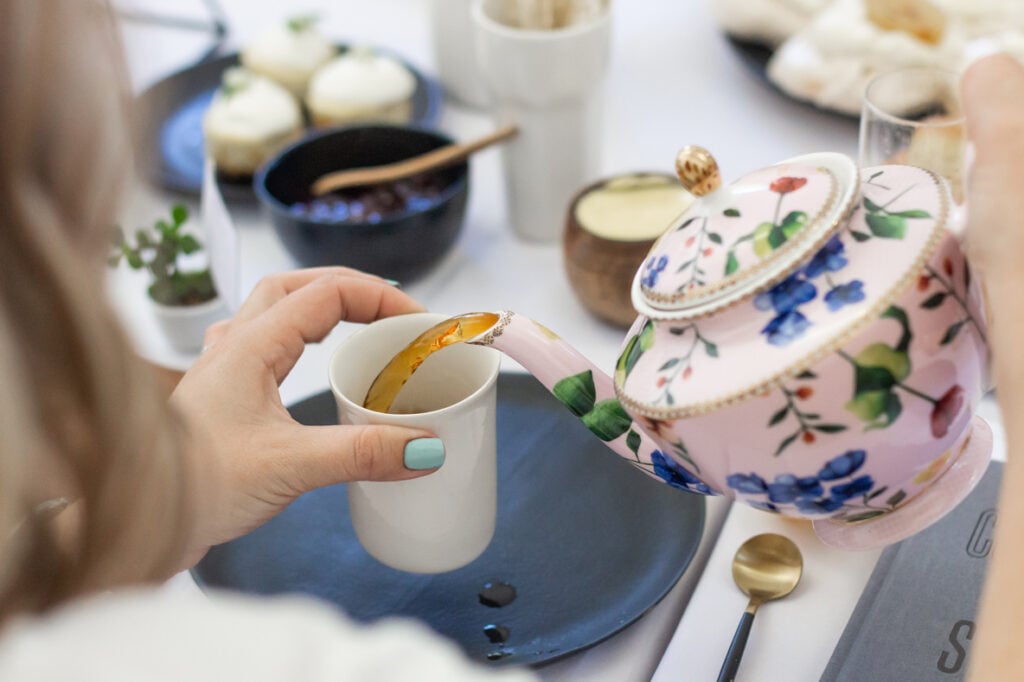 By far the most feel-good afternoon tea for kids on this list, the Peter Pan afternoon tea at Aqua Shard is a delicious culinary adventure into the world of Neverland.
Created in cooperation with the Great Ormond Street Hospital Children's Charity, it's also for a very good cause. Expect a menu packed with references to J.M. Barrie's wonderful fantasy world, where children can fly and pirates are terrified of clocks.
While the little ones tuck into treats with fanciful names, such as An Enormous Mushroom Chimney, Peter's Secret Never Tree Entrance, and Tick-Tock the Crocodile, moms and dads can indulge in very grownup cocktails, such as the Fairy Dust, a concoction featuring mint and cucumber Kettle One vodka, apple liqueur, absinthe, and gold fairy dust, among other decadent ingredients. (The nonalcoholic Never Grow Up Punch is equally intoxicating.)
Dive into the Charlie and the Chocolate Factory Afternoon Tea at One Aldwych
You don't need a golden ticket to get into this child-friendly afternoon tea. At One Aldwych's whimsical Charlie and the Chocolate Factory afternoon tea, kids have the chance to enjoy finger sandwiches, fantastical fizzy lifting drinks, decadent chocolate "swudge" milkshakes whipped up by waterfall, and even real snozzberry jam!
Their curiosity will be equally piqued by the aptly named Not-Quite-as-it-Seems Salmon and Beetroot Macaron and the mess of Fluffy Floss, and you won't want to miss the succulent roast beef and horseradish, accompanied by an indulgent chocolate or lemon sherbet tea. Perhaps for the grownups, a round of delicious Water Pistol Punch cocktails or crisp, bubbling champagne?

Crash the Mad Hatters Afternoon Tea Party at the Sanderson
Tumble down Alice's rabbit hole for the Mad Hatters afternoon tea, a themed event inspired by Wonderland! The popular children's afternoon tea at the Sanderson throws one heck of a memorable tea party, complete with a towering selection of savory and sweet treats that gets "curiouser and curiouser" the more you tuck in. You'll find classic British tea-time favorites, such as finger sandwiches and freshly baked scones, next to more madcap creations to tempt and tickle your taste buds.
(Note: At time of publication, this tea was temporarily unavailable, but we hear it'll resume soon—it's a classic!)
Get the royal treatment at these traditional afternoon teas in London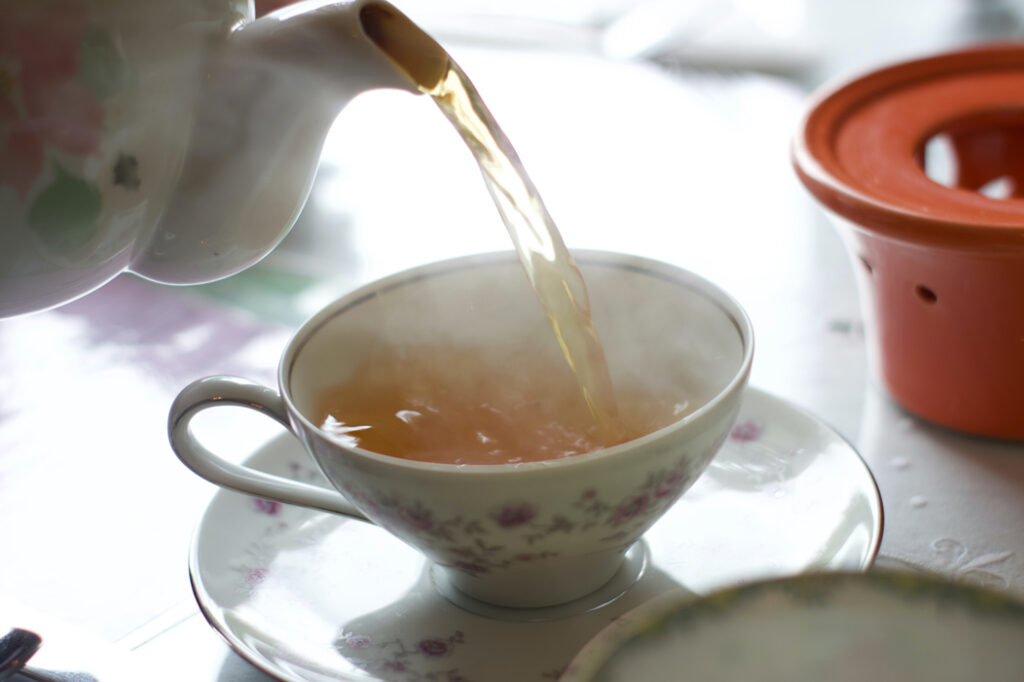 Top-notch decor and impeccable presentation make for a delightful luxury afternoon tea; not all spots, however, are suitable for young children. But rest assured, the elegant children's afternoon teas at St. Ermin's Hotel ve the Rubens at the Palace fit the bill, offering sumptuous menus that thoughtfully cater to the young and young at heart alike.
Both venues offer an afternoon-tea menu featuring classic British staples, including afternoon tea sandwiches, freshly baked scones with clotted cream, and other sweet treats, plus perfectly brewed pots of piping hot tea. Vegan and halal versions are available, as is a prince and princess afternoon tea.
Enjoy an Afternoon Tea Cruise on the River Thames
City Cruises' Afternoon Tea Cruise on the River Thames is certainly a unique way to introduce the kids to this quintessentially British tradition—they're never too young to enjoy afternoon tea.
During the 90-minute boat ride, you'll see iconic attractions like Big Ben, the London Eye, and the Tower of London—that is, if you can tear yourself away from the spread of sweet treats and savory snacks, from sandwiches to mini pastries to scones with clotted cream and jam. (Vegetarian, vegan, and gluten-free options are available.)