You just booked a 3-day trip to the Big Apple, so get excited because we have the perfect plan for you! This itinerary guides you through some of New York City's most iconic destinations and provides all the information you need to seamlessly flow from one activity to another and enjoy every minute in "The City That Never Sleeps."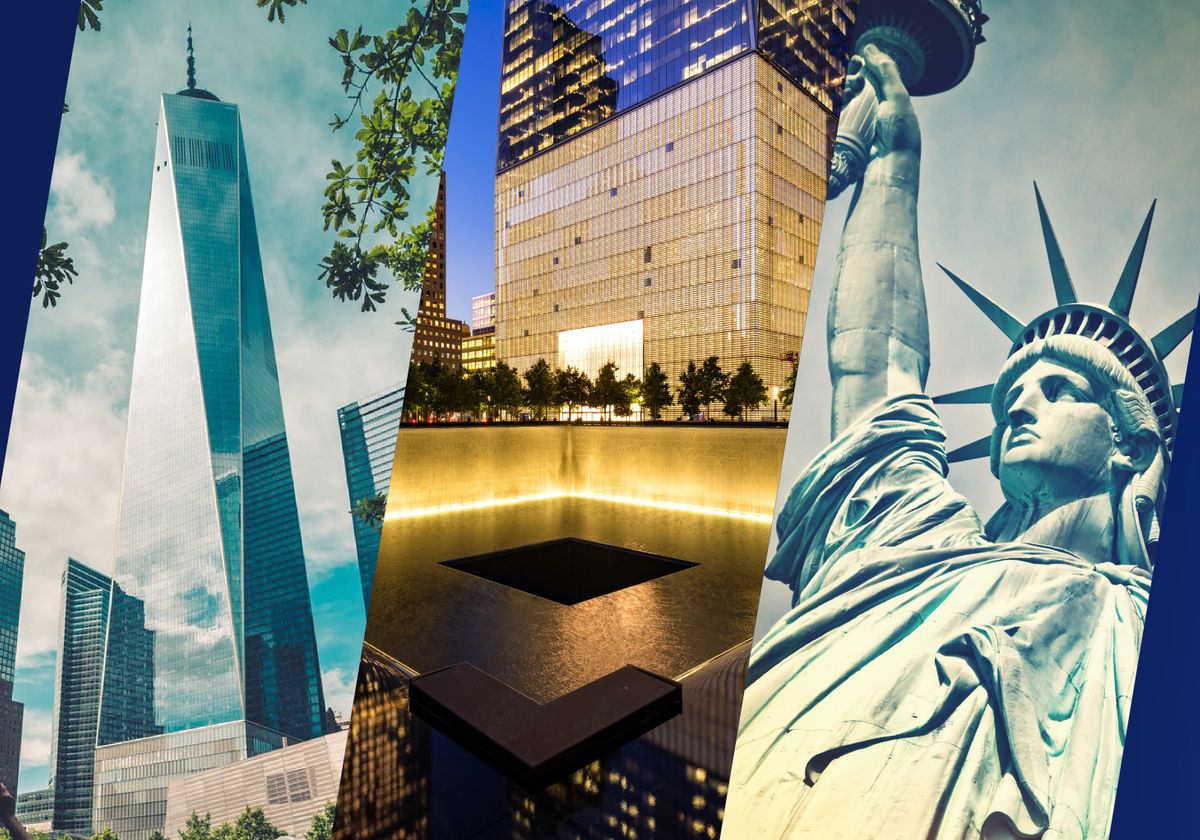 Day 1: Official NYC Downtown Experience
Explore downtown NYC with this 3-in-1 package — the perfect way to start off your first day in New York — with a visit to the Statue of Liberty and Ellis Island, the 9/11 Memorial & Museum, and the top of One World Observatory.
Start your first day with gorgeous views, historical encounters, and some fresh air by visiting the Statue of Liberty and Ellis Island with Statue City Cruises. You'll gain a new appreciation for Lady Liberty herself and the island that has welcomed millions of immigrants to their American Dream. When purchasing, you'll book your time slot in advance (The first boat leaves at 9 AM). You can depart from either Battery Park in Manhattan or Liberty State Park in Jersey City, NJ. It's a good idea to arrive there a little early to get a good spot in line. Just think of how refreshing that morning sea air will feel on your face as you ride the ferry into New York Harbor. Give yourself about 4 hours to take in the history and appreciate the views of these iconic spots.
After landing back in Manhattan and grabbing a quick lunch (and maybe a much needed coffee), you're ready to explore the 9/11 Memorial & Museum. Here you can pay respect to the people who died in the 9/11 terrorist attacks, recognize the courage of those who survived, and salute the heroes who risked their lives helping others. The museum and memorial make for a perfect afternoon activity. Expect to take at least 2 hours to guide yourself through the museum and another 20 to 30 minutes to appreciate the memorial outside.
By this point you're ready to get off your feet, so treat yourself to dinner nearby in the Financial District. Then it's time to take in the unbeatable views from One World Observatory, right next door to the 9/11 Museum & Memorial. Take a tour of the city from above as you ride a SkyPod Elevator to the top of the tallest building in the Western Hemisphere, over 1,200 feet above the streets! The experience lasts about 45 minutes, and depending on the time of year, we highly recommend you plan your visit here to coincide with the sunset for an even more unforgettable viewing adventure.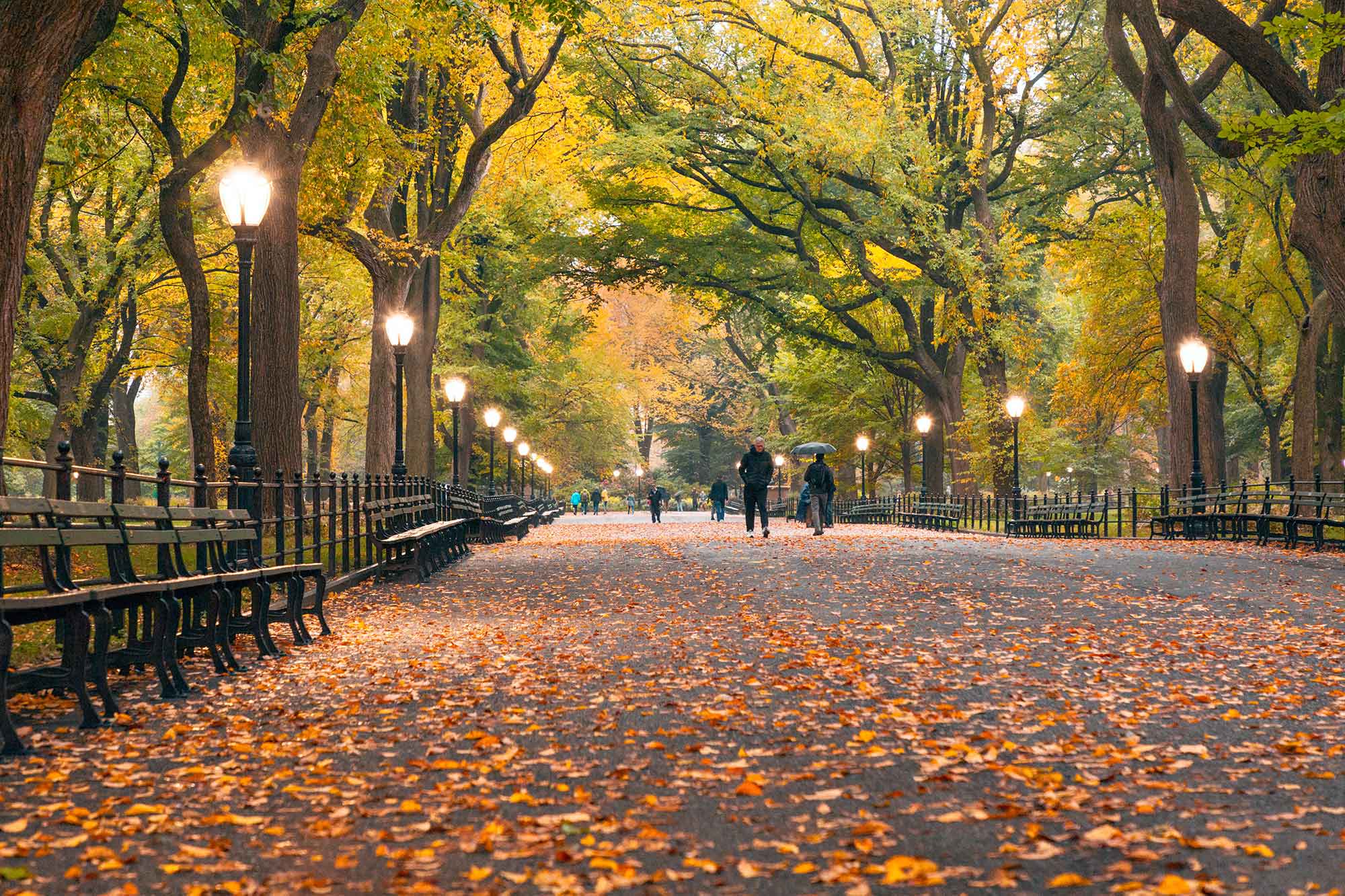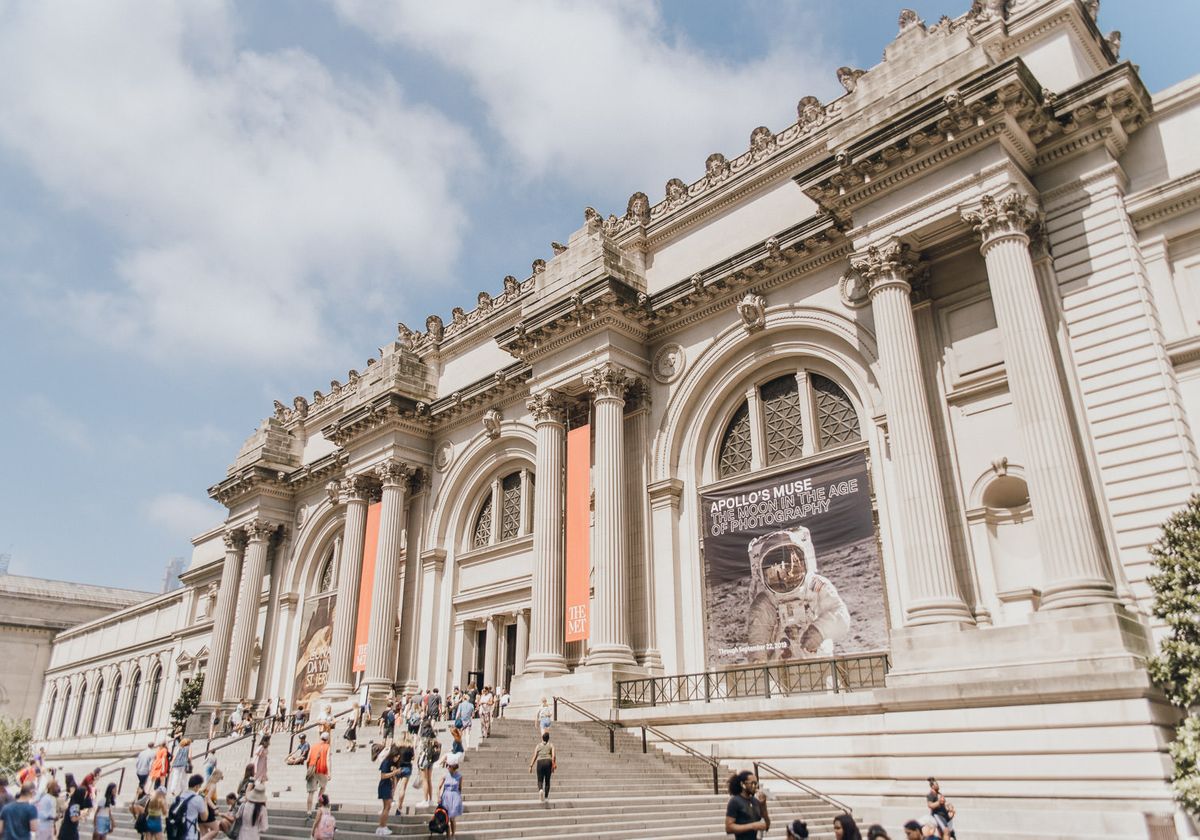 Day 2: Tastes and Instagrammable Hotspots of New York
I don't know about you, but nothing gets us excited to start the day like food, which is why you should begin day 2 in NYC with Devour Tours' Greenwich Village Food Tour! Running from 10:30 AM to 1:30 PM, you'll make stops at 7 beloved family-run eateries with enough food for both breakfast and lunch, and you'll learn the history of one of the city's most famous neighborhoods. If you're an early riser, you can grab yourself a light breakfast before, or simply sleep in and go straight to the food tour! And don't worry, you'll get your share of Italian espresso along the way to help wake you up.
After that amazing food tour, you'll want to walk a bit to help digest all the fantastic treats you had. We recommend you make your way uptown, exploring all the unique neighborhoods along the way, to the Official Grand Central Terminal Tour. This 90-minute walking tour starts at 3:00 PM, and you'll get to experience firsthand Grand Central's exciting history and learn the many secrets of this iconic New York transportation hub.
Get ready to be amazed by the mind-bending, multi-sensory immersive experience that is SUMMIT One Vanderbilt. This attraction takes the concept of the "observation deck" to new heights, literally, as you enjoy a panorama of Midtown Manhattan, featuring close-up views of the Empire State and Chrysler Buildings from more than 1,000 feet above the streets. SUMMIT One Vanderbilt's last entry is 10:30 PM, and you select your time slot when you book your ticket.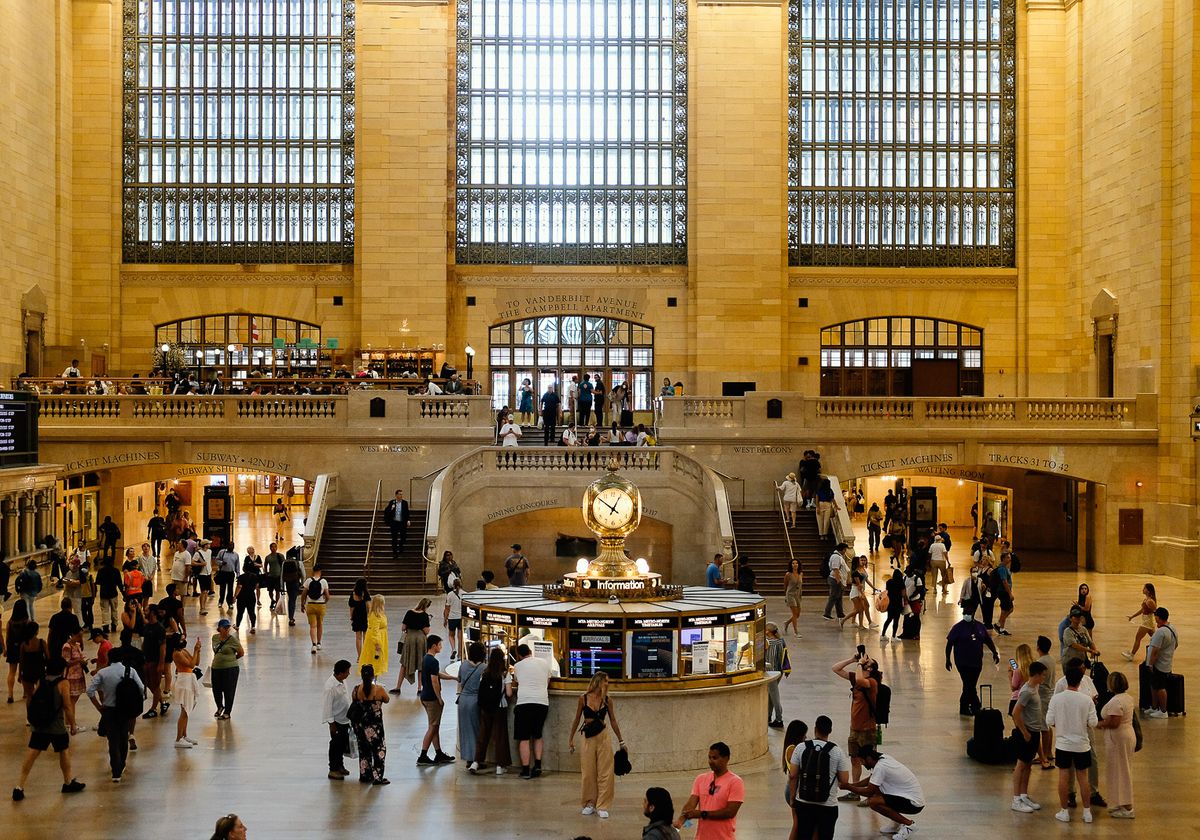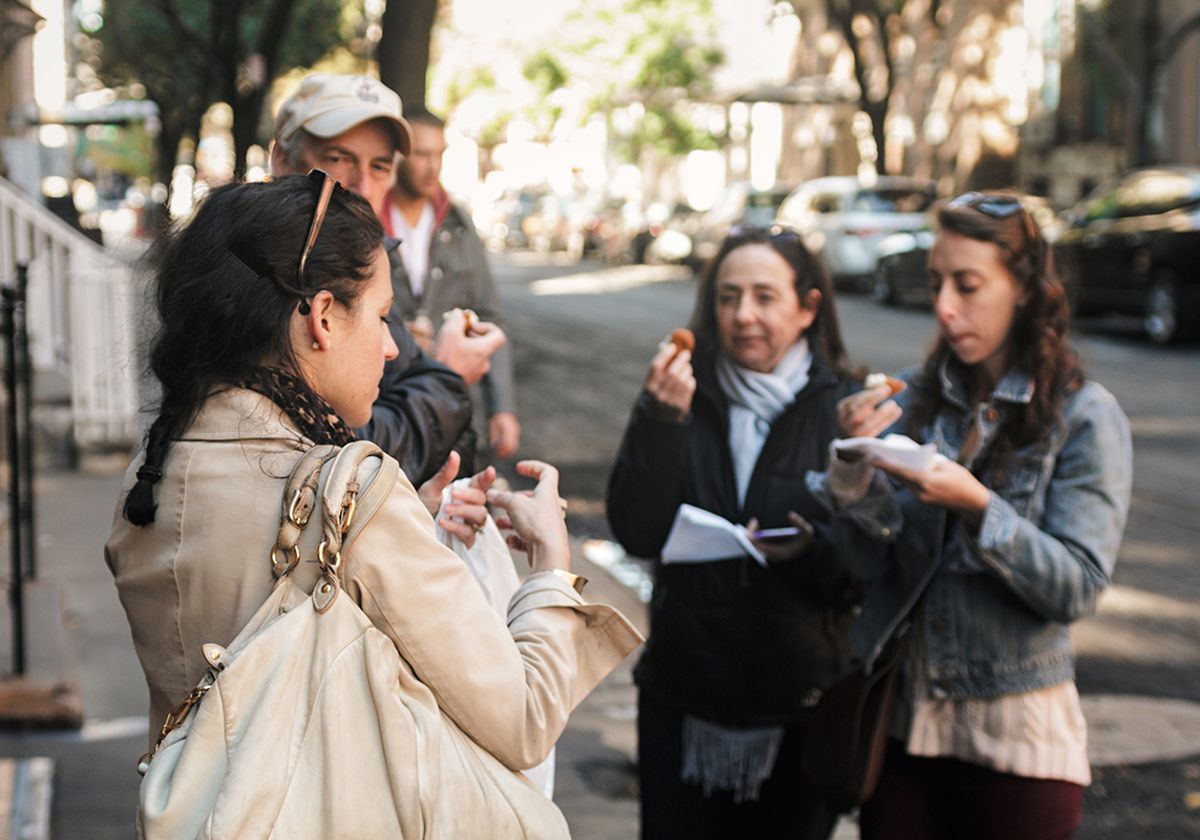 Day 3: A Day of Culture
With only 3 days in this world-class city, who has time to wait in line to see world-class art? That's why we love the Metropolitan Museum of Art Tour with pre-reserved, skip-the-line tickets! Starting at 11:00 AM, this museum tour follows a specially-devised route led by a guide who will take you through 5,000 years of art in just 3 hours. For those interested in a more abbreviated museum visit, there is also the Met Express tour, also starting at 11:00 AM but running only 2 hours., also starting at 11:00 AM but running only 2 hours.
After enjoying the beauty of an art museum, taking in the beauty of nature sounds like the perfect next step. Luckily you are next to Central Park, a must-see for your visit to NYC! There are entrances to the park right by the Met, so you can make your way south (or downtown), passing iconic Central Park spots, such as Sheep Meadow, the Central Park Carousel, and the Central Park Zoo. Take your time meandering through the park or make it a more direct route, but remember you still have fun things to do on final day in the city!
Top off your day of culture at one of the most iconic cultural institutions in the world: the Museum of Modern Art. You'll be in awe at the collection of modern and contemporary art from some of the world's most influential artists, including Vincent Van Gogh, Pablo Picasso, Frida Kahlo, and more! When you buy your ticket, you'll select your time slot, and we recommend spending at least 2 hours at the museum to appreciate its vast collections and exhibitions, with the museum closing at 5:30 PM Sunday-Friday and 7:00 PM on Saturday.
And there you have it: 3 action-packed, unforgettable days in New York City!