With its grand historic architecture, amazing food, classical artwork, and beautiful city parks, Rome is one of the most charming cities in the world. Couples come from all over to soak up the romantic atmosphere and share new experiences together, making it a prime place to celebrate an anniversary.
Whether it's your first anniversary or your fiftieth, you can have your own Roman holiday—and celebrate your eternal love in the Eternal City—with these top romantic activities. Curious to learn a new skill together or simply share a romantic evening wandering around Rome's historical center? Whatever kind of anniversary activity or experience you're looking for, you'll find it in this absolutely magical city.
These are the seven most romantic things to do in Rome for your anniversary.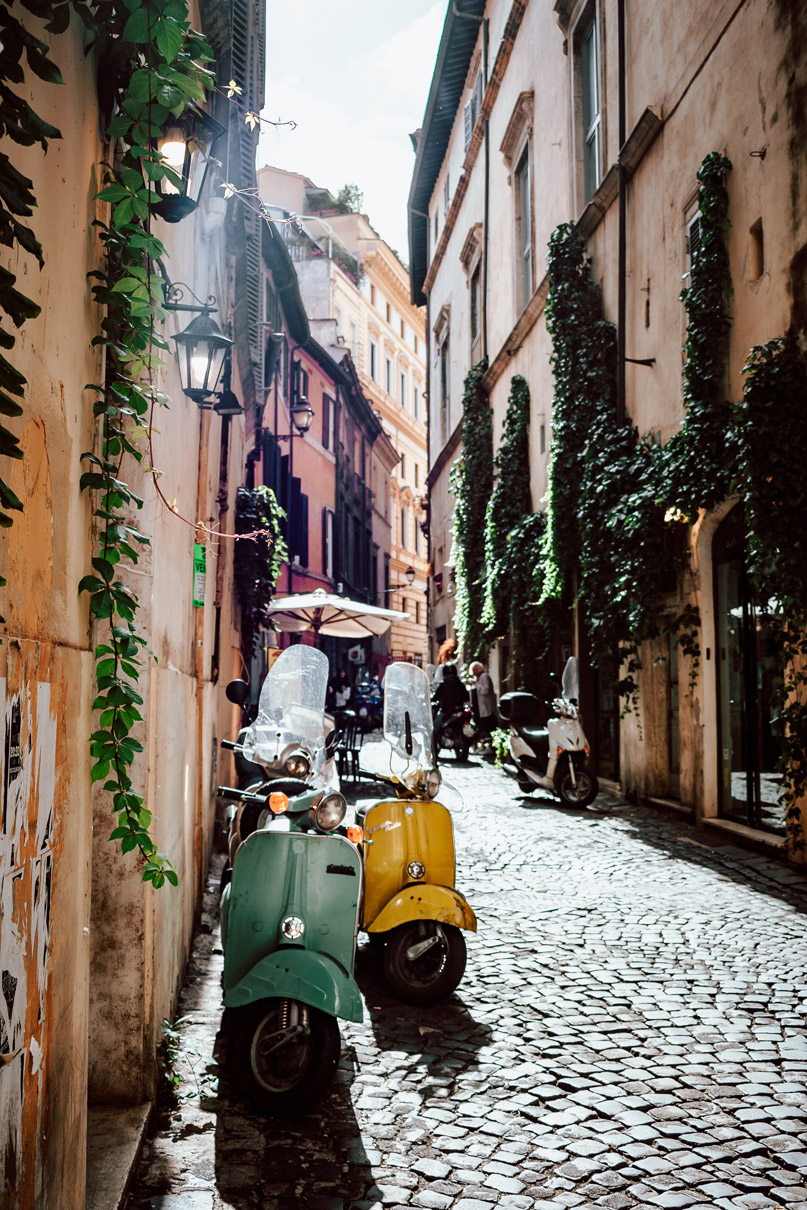 1. Go for a romantic stroll around the Eternal City
With its narrow streets, historic center, and gorgeous architecture, one of the most alluring things you can do in Rome is take an enchanting walk around the city.
Wandering Rome's historic center on your own or with a walking tour, you'll visit iconic attractions, like the Spanish Steps, Trevi Fountain, Piazza Navona, and Piazza di Santa Maria, in between stops to sample some gelato or enjoy a glass of Italian wine.
Evening is the best time to visit these romantic places—between the lit-up buildings and monuments and the empty streets at twilight, you'll feel like you've gone back in time to ancient Rome.
From on-foot excursions with Walks or Devour Tours, City Experiences offers tons of activities and experiences to choose from for your anniversary. And it's easy to book, which means less time planning and more time enjoying your celebration with your sweetheart.
2. Take a cooking class together
Italian food and romance go hand-in-hand, so while visiting Rome for your anniversary, consider learning how to make classic Italian dishes by hand.
Sign up for a class to have a local chef teach you to make pasta from scratch. (Don't worry, there will be prosecco to sip while you figure it out.) That way, you can make pasta together when you return home, and it'll always remind you of your romantic trip to Rome.
3. Go on an exclusive VIP tour of popular attractions
When in Rome, visiting top sites like the Colosseum, Spanish Steps, and Trevi Fountain is a must. But long lines, lengthy waits, and crowded attractions are the enemy of romance, and these famous landmarks can get pretty crowded.
Fear not: you  can see these iconic sites without the crowds by booking a VIP excursion for you and your sweetheart. Take an exclusive after-hours small-group tour of the Vatican Museums and Sistine Chapel in Vatican City, capped off with aperitivo cocktails, or wander around the Colosseum at night on a private tour to explore the floor arena and underground tunnels. With fewer people around, you'll better enjoy the intimate atmosphere with your partner.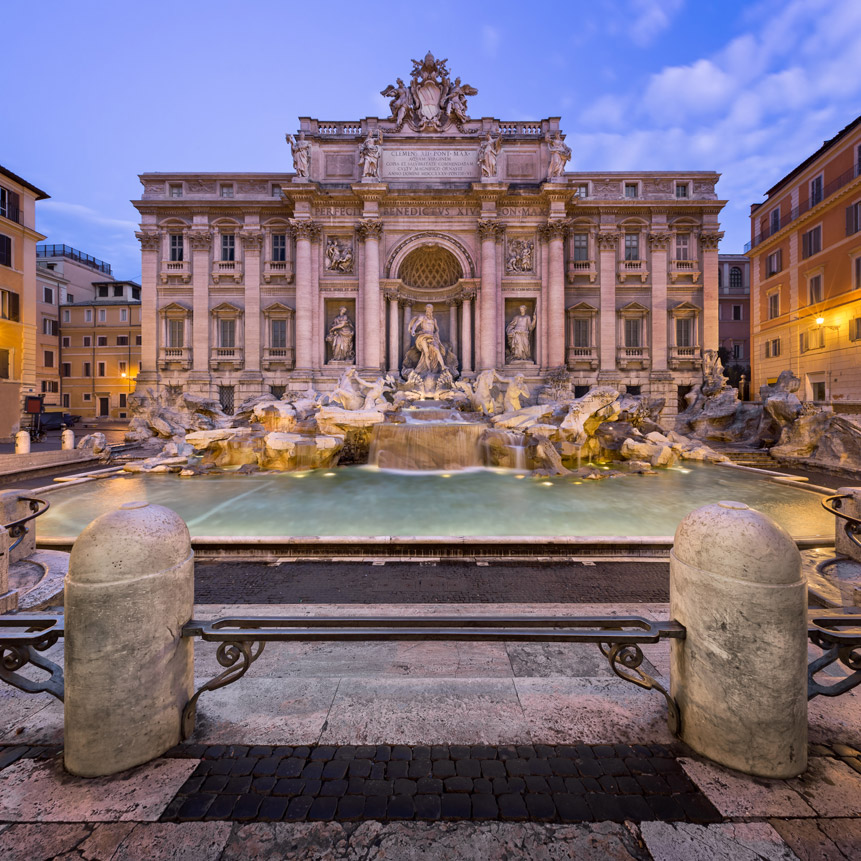 4. Have a romantic picnic, meal, or food tour
There's nothing like a romantic dinner or lunch in Rome! You have tons of options for making this meal special, from packing a picnic lunch to eat on the Lungotevere along the Tiber River to heading to Aventine Hill and its lovely orange garden for a super-romantic meal with a spectacular view.
You can also go on a food tour of popular foodie neighborhoods, like the Trastevere district, to sample multiple delicious dishes and drinks at osterias and enoteca wine bars.
5. Make a wish at Trevi Fountain
Making a wish at Trevi Fountain is a popular activity for singles and couples alike. If you face away from the fountain and toss a coin over your left shoulder with your right hand, you'll return to Rome one day. Throwing two coins means you'll fall in love, and three coins signals that wedding bells are in your future.
Since you've already found love, best to throw one or three coins: one to make sure you return to Rome for a future anniversary or romantic tour, or three if you're dating and hoping to get engaged!
6. Explore the gardens and museums of Villa Borghese
Home to multiple museums, galleries, and manicured gardens and landscapes, Villa Borghese is Rome's third-largest public park and a fantastic romantic spot. You and your partner have your pick of activities, from wandering the peaceful, scenic gardens to admiring priceless Caravaggio masterpieces in the Borghese Gallery.
7. Rent a Vespa and share the ride
Hit Rome's cobblestone streets Italian-style for a day and zip around the capital city to see the sights.

Other special ways to celebrate your anniversary in Rome
Need other ideas for romantic things to do in Rome? The Eternal City has endless options:
Schedule a romantic date night at a rooftop restaurant
Take in live music, grand operas, and ballet performances at the opera house
Go for a day trip to the Amalfi Coast
Climb to the top of the dome of St. Peter's Basilica for an incredible view of the city