So you've found your perfect match, and finally worked up the nerve to pop the question. What better place to get down on one knee and ask for their hand than the most romantic city in the world?
Countless couples have gotten betrothed in Paris, of course, and many of those lovebirds have opted for the Eiffel Tower proposal. It's a classic for a reason, as far as romantic Paris proposal ideas go, particularly once the sun sets and La Dame de Fer (the Iron Lady) gets gussied up, every hour on the hour, in a cascade of shimmering lights.
Still, if you're looking for something a little different for the big moment, there are plenty of superb romantic locations in the City of Light that are perfect for a marriage-proposal speech. We've hand-picked seven of the best places to propose in Paris—a unique assortment of ideas for a dream Paris proposal.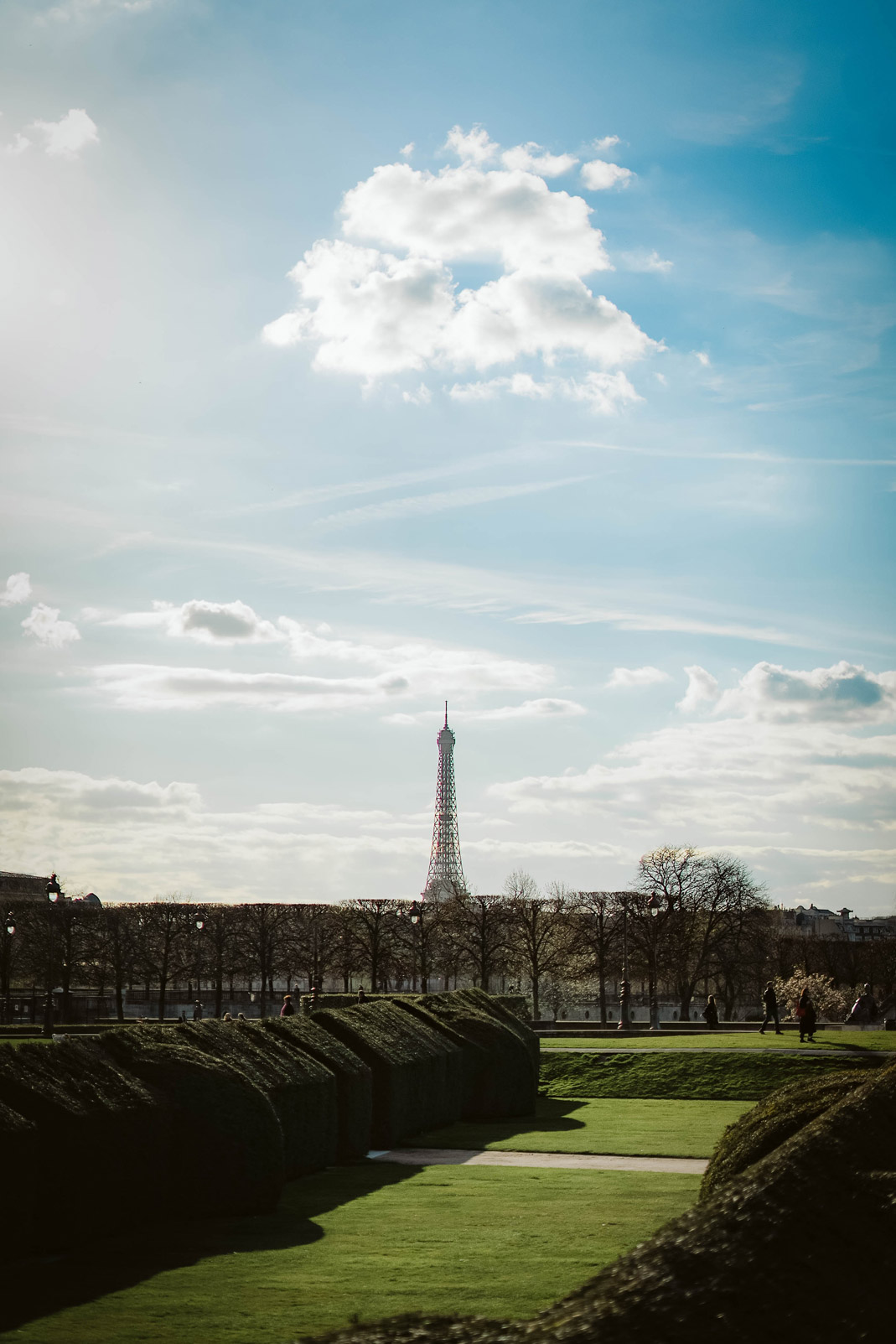 1. Plan a romantic proposal along the Seine
Why not pop the question on a romantic cruise on the river Seine after taking in some of Paris's most iconic sights? On our classic Paris in a Day Tour, you'll get a low-stress, skip-the-line tour of the Louvre and visit to the Eiffel Tower, with additional stops for Montmartre, the Île de la Cité, and Pont Neuf, one of the city's most breathtaking locations.
After touring important monuments and impressive art, you'll hop aboard a boat to take in the skyline, moseying along the Seine for excellent views of the Eiffel Tower and other iconic landmarks. You couldn't ask for a more magical backdrop.
2. Find the perfect Paris proposal spot for art lovers
If you and your better half are art and history lovers, consider setting the stage for your special moment in one of the city's superb museums, many of which also have top-notch dining.
Our Masters of Impressionism tour lets you see the Musée d'Orsay's highlights—Monet, van Gogh, Renoir, and more—without waiting in line and under the expert tutelage of a guide. Plus the museum itself is housed in a former train station, a nice little nod to the adventure you're about to embark on together.
The historic monument also has a fabulous restaurant with a lavish grand dining room, bedecked with frescos by Gabriel Ferrier and Benjamin Constant, plus gilded mirrors and chandeliers galore. Not a shabby place for a dream proposal!
You could also look for artwork in the museum's collection that might have personal significance—something that references your relationship, perhaps, or a piece your partner deeply admires. Peruse the collections, then take your partner to that particular work of art and drop down on one knee.
3. Take a romantic stroll for a surprise proposal
Our signature tour, Closing Time at the Louvre Museum, shows off the Mona Lisa at her most peaceful. After you've paid your respects to da Vinci's mysterious muse, take a romantic stroll through the nearby Jardin des Tuileries, where you'll have the Arc de Triomphe and the Eiffel Tower as a backdrop for those newly engaged selfies.
You might also grab a bottle of Champagne  and head over to the river Seine for a surprise proposal on the Île de la Cité, the Île Saint Louis, or the pedestrian-only Pont des Arts. Both the Seine and the Tuileries are classic Parisian spots that allow your proposal to be as intimate or as public as you like.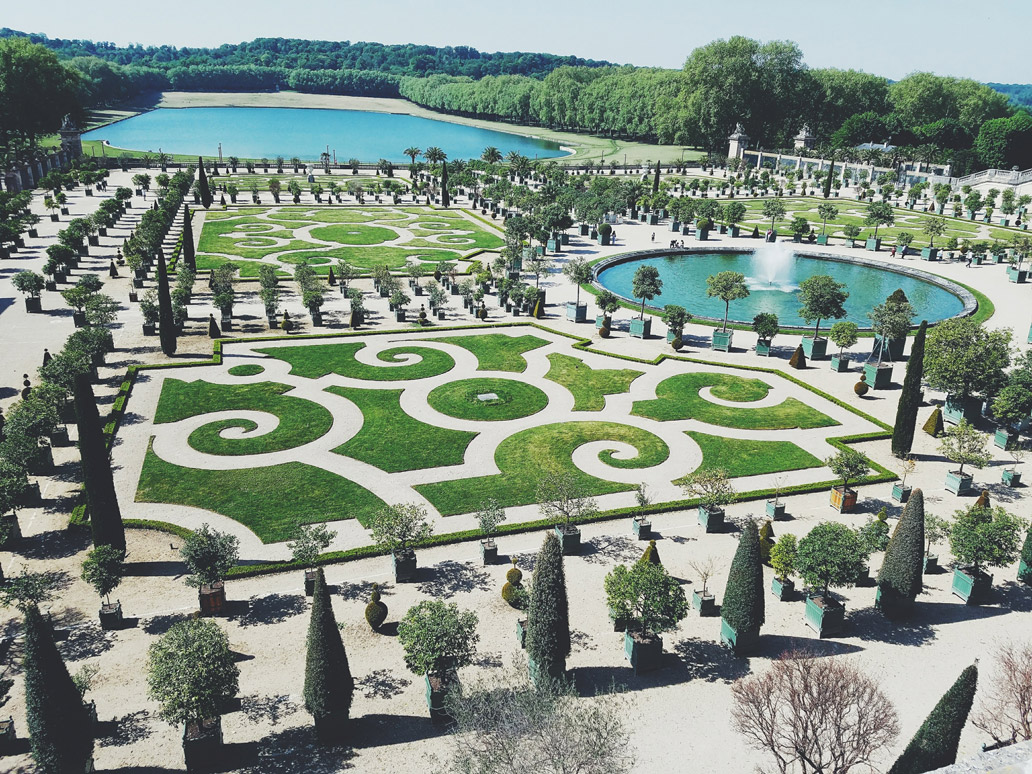 4. Give your marriage proposal the royal shine
If you're up for a short jaunt just outside of Paris, our small-group Closing Time at Versailles tour will take you around the historic chateau and gardens with an expert guide.
If you arrive early before the tour, you can hop in one of the adorable row boats available for rent in the chateau's park, on the banks of the Grand Canal, and once on the water, pull out the engagement ring for a private proposal. (Be careful not to drop it!) For the royal treatment, top it off with dinner and a stay at the extravagant hotel Airelles.
5. Set up a private dinner for a private proposal
Paris offers no shortage of restaurants fit for marriage proposals, but if you're looking for an intimate, romantic setting for a dinner proposal, try one of the private, sumptuously decorated salons at Le Petit Bouillon Pharamond or Lapérouse.
For an over-the-top private proposal, you could also head to the Ritz's Bar Vendôme, where the hotel staff is pleased to arrange a secluded spot for your special moment.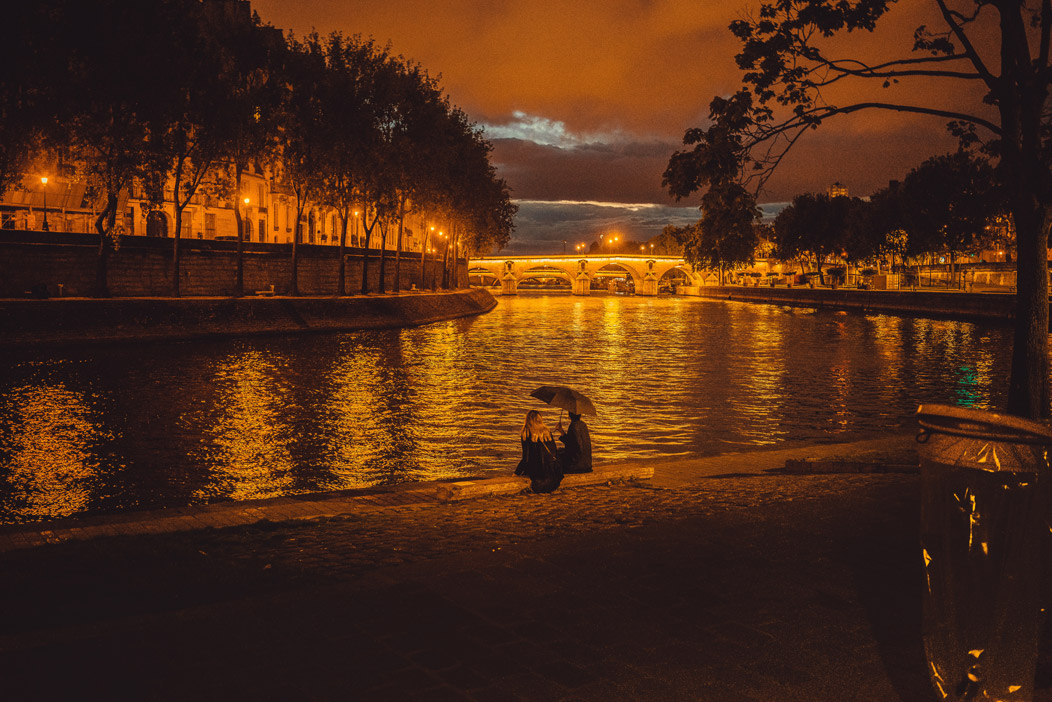 6. Go shopping for the perfect proposal for a book lover
It might not scream romance to some, but what better place to propose to a bookworm than among the winding shelves of Paris's iconic booksellers?
The streets of the Left Bank are lined with countless bookshops  selling French reading material. If you're looking for English-language spots, your best bets are Shakespeare and Company on Rue de la Bûcherie and the Abbey Bookshop at Rue de la Parcheminerie, right around the corner. It's one of the more unique proposal ideas in Paris.
7. Find a romantic place for an outdoor proposal
Some of Paris's most lovely green spaces are those you stumble upon accidentally, but if you'd rather plan than leave it to chance, there are scores of romantic places for the big moment.
Head to the courtyard gardens of the Musée Carnavalet or the stunning Jardin du Palais-Royal, or stage your proposal outdoors at Place Dauphine, a shockingly well-kept secret right in the middle of the metropolis.