The Great Barrier Reef in Australia is a top destination for many people. This reef is one of the most stunning worldwide attractions, featuring incredibly diverse marine life with 1,600+ tropical fish species, brightly colored coral, rare whale species, and various sea turtles. Scheduling one of the many available Great Barrier Reef tours provides an incredible opportunity for exploring the reef up-close.
A breathtaking attraction, the Great Barrier Reef extends from shallow areas to the deep oceanic waters. This difference in habitat can account for the vast array of marine life which calls the Great Barrier Reef their home.
The reef doubles as a UNESCO World Heritage Site and a Marine Park that provides many activities for visitors and locals. Its presence provides an impressive 64,000 full-time jobs for those living in Australia and brings in about $67.4 billion annually for the country.
Below, you'll learn more about what makes the reef special, along with available Great Barrier Reef tours and activities
Great Barrier Reef Tours: Top Activities
The world's largest coral reef system, the Great Barrier Reef, is an ideal destination for marine life enthusiasts and those who enjoy watersports. Below, you'll find a list of available activities at the Great Barrier Reef.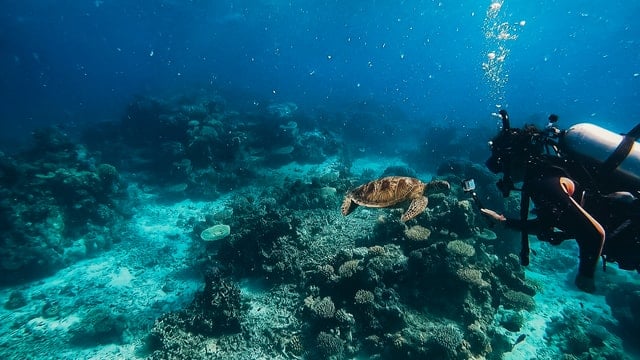 Reef Diving and Snorkeling
A top choice for many people, scuba diving and snorkeling around the reef provide the most close-up view of the coral and marine life. Multiple tours and excursions provide the necessary equipment and helpful guides to instruct you on spending time near the reef. Many dive sites are available, though some are best for more experienced divers. Those new to diving will benefit most from exploring with a local guide.
Exploring Cairns
The city of Cairns lies on the northern side of Queensland and is regarded as one of the top places to use as a home base when visiting the Great Barrier Reef. It's the closest land and also houses an international airport, making it a convenient location to spend a few evenings. Cairns features its own attractions, from a picturesque lagoon to birdwatching opportunities and a stunning botanical garden.
Vela
Sailing is another top way to see the Great Barrier Reef for those who want to stay out of the water. Though, there are opportunities to spend time in the water for the best of both worlds. Sailing is best from June to November, as the ideal weather occurs during these months.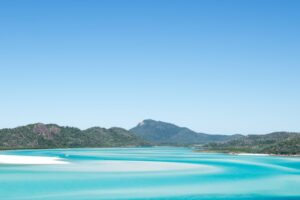 Strolling on Whitehaven Beach
This beach is one of the most picturesque in Australia, with over a four-mile stretch of white sandy beach. This idyllic location is a top photographed destination and provides ample opportunities for hiking and epic views. Bring a camera and snap a few photos while exploring the beach.
Best Tours at the Great Barrier Reef
These Great Barrier Reef tours provide the perfect opportunity for getting close to the reef in different manners. From snorkeling to joining a glass bottom boat tour and spending an evening underwater with close-up coral reef and marine wildlife views, these tours will take your Great Barrier Reef visit to the next level.
Great Barrier Reef Full Day Adventure
This exciting Great Barrier Reef Full Day Adventure tour takes you for a full day exploration of the Great Barrier Reef off the Queensland coast. Before traveling through the beautiful Whitsunday Islands, you'll leave from either Airlie Beach, Hamilton Island, or Daydream Island. You'll spend most of the day at Reefworld, a permanent facility at Hardy Reef. During this Great Barrier Reef cruise, you can choose between snorkeling, swimming, diving, exploring, riding a semi-submarine, or looking at the marine life from the observatory.
Reefsleep
Reefsleep is more an experience than a tour, though it's a top choice. This unique activity takes you on a two-day, one-night excursion to Reefworld. Here, you'll sleep under the stars on a permanent pontoon, providing a close encounter with the Great Barrier Reef. You can opt for various activities during a stay at Reefworld, such as snorkeling, scuba diving, and a trip to the underwater observatory. A cruise through the Whitsunday Islands is also on the itinerary for this excursion.

Planning a Visit
There are a few things to keep in mind when planning a visit to the Great Barrier Reef. The first choice to make is which port to land in, as each port provides a different atmosphere for travelers. Then, consider the activities you'd like to pursue. Scheduling Great Barrier Reef tours beforehand is also essential, as they can fill up quickly due to the popularity of the reef.
With a port decided, itinerary planned, and booked tours, a trip to the Great Barrier Reef becomes an exciting and low-stress getaway
FAQ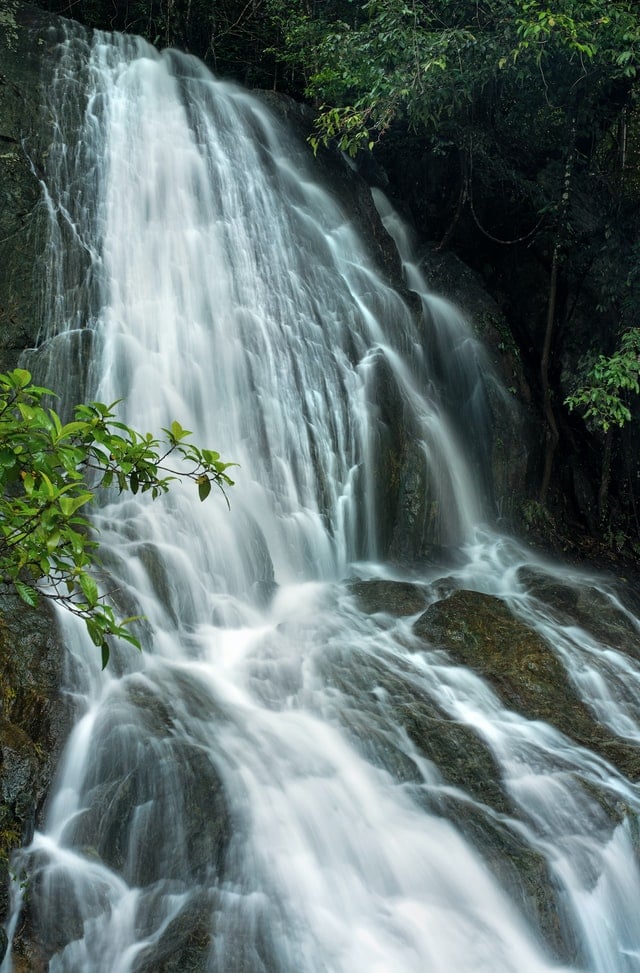 What is the best part of the Great Barrier Reef to visit?
Cairns is a top choice for the best part of the Great Barrier Reef as it's often the starting point for Great Barrier Reef tours. In particular, Fitzroy Island in Cairns is one of the best parts to visit as it provides visitors of all budgets a fun environment to visit.
What time is the best to go to the Great Barrier Reef?
June through October is the best time to visit the Great Barrier Reef. A visit during these months allows you to escape the rainy jellyfish season, allowing for a more pleasant trip.
Is it better to dive or snorkel at the Great Barrier Reef?
There is no top option between diving and snorkeling; it's up to your preference. Many Great Barrier Reef tour packages offer one or the other as an option. Snorkeling is a great choice if you prefer a quick look at what the reef offers. Otherwise, scuba diving provides a more in-depth look at the Great Barrier Reef.
What can you do at the Great Barrier Reef?
There are many ways to enjoy spending time at the Great Barrier Reef. Below are a few activity options to pursue during a visit with your loved ones.
Snorkeling
Mergulho autônomo
Visiting Whitehaven Beach
Spending time on Green Island
Where is the Great Barrier Reef located?
The Great Barrier Reef is located off the coast of Queensland, Australia.
What is the best way to experience the Great Barrier Reef?
The best way to experience the Great Barrier Reef is to take a snorkeling or diving tour. This will allow you to get up close and personal with the diverse marine life and vibrant coral formations that make up the reef.
How deep is the Great Barrier Reef?
The Great Barrier Reef is composed of shallow and deep coral formations, with some areas as shallow as 3 feet and others as deep as 130 feet.
What kind of marine life can I expect to see on a Great Barrier Reef tour?
On a Great Barrier Reef tour, you can expect to see a variety of marine life, including colorful fish, sea turtles, dolphins, whales, and more.
How long do Great Barrier Reef tours usually last?
Great Barrier Reef tours can last anywhere from a few hours to several days, depending on the type of tour and the company offering it.
What should I bring on a Great Barrier Reef tour?
When preparing for a Great Barrier Reef tour, be sure to bring sunscreen, a hat, sunglasses, a towel, and comfortable clothing. If you're snorkeling or diving, you may also need to bring a wetsuit or underwater camera.
Is it safe to swim in the Great Barrier Reef?
Swimming in the Great Barrier Reef is generally safe, but it's important to follow the rules and guidelines set by your tour company and to be aware of potential hazards such as jellyfish and strong currents.